What's the connection between successful brands and mom-and-pop shops? It seems like an odd question in the world of mass personalization and AI-powered marketing solutions. However, if we'd look closely, successful brands don't limit themselves to launching marketing campaigns.
Similar to small, local businesses, thriving companies invest in creating authentic connections with their audiences, delivering personalized experiences, and building a sense of community around their brand.
They recognize the value of humanizing their brand, engaging in real conversations with their audience, and building long-term relationships based on trust and mutual respect. This approach fully aligns with the needs of modern consumers, who increasingly seek more than just products or services and who value meaningful ties with the brands they choose.
More and more companies are discovering the power of creating links and are leveraging strategies to foster long-lasting connections with their leads, customers, and community members. To help you join in and reap the benefits, we developed this extensive guide on engagement marketing strategies. It'll walk you through the tactics and tools you can use to engage your target audience, develop authentic, lasting relationships, and achieve revenue growth.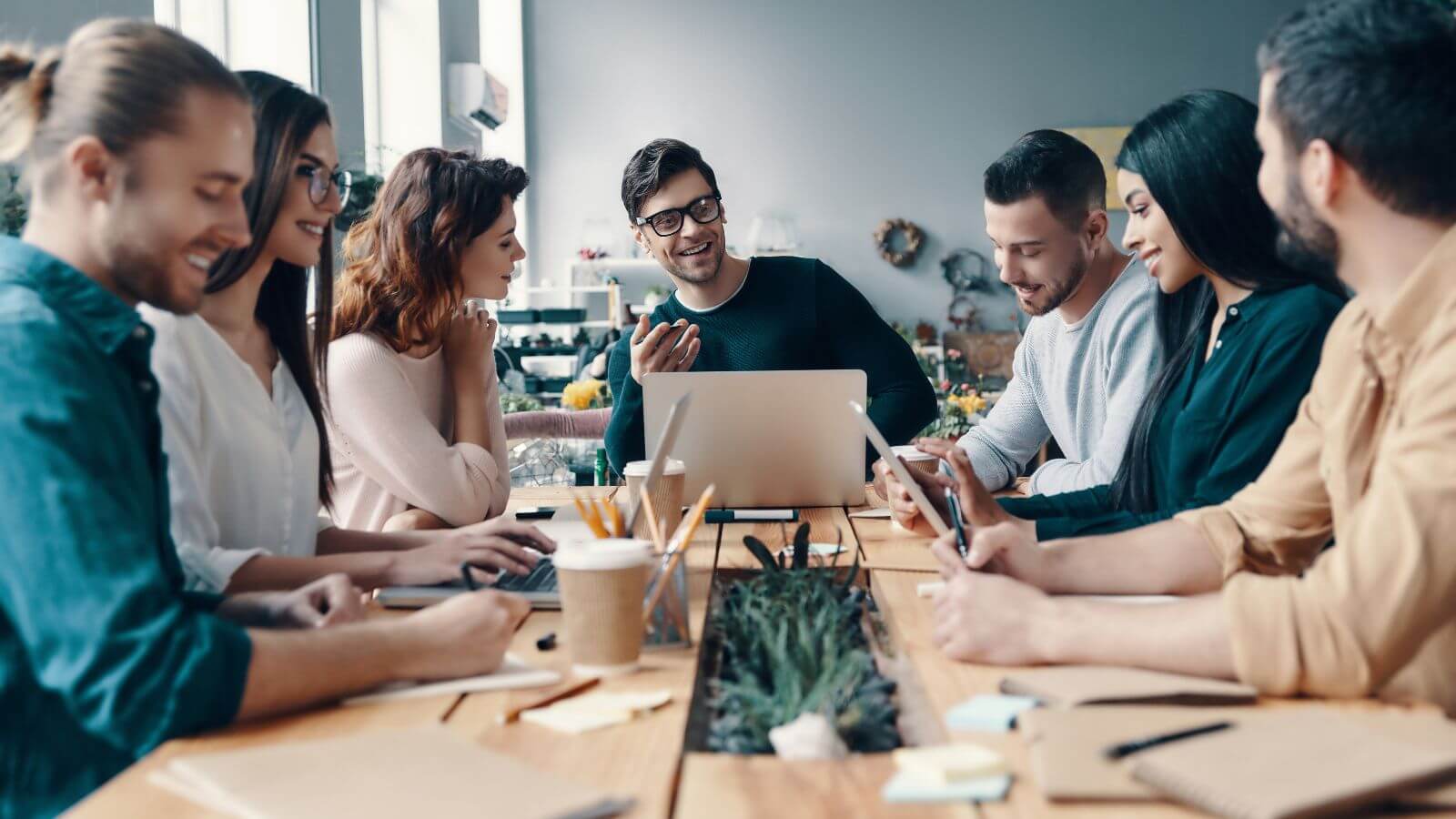 Main Attributes of Engagement Marketing
Listening to people, asking questions, and igniting meaningful conversations differentiate successful brands from companies that rely on traditional, one-way communication.
Engagement marketing is the number one element that transforms a marketing campaign into an audience-centric environment. It fosters real connections by converting transactional relationships into memorable, tailored experiences for the audience and brand representatives.
Rather than simply selling products or services, engagement marketing allows companies to focus on developing long-term relationships, which cuts through the competition noise and leverages their social capital for continuous growth.
Although engagement exists in other types of marketing, engagement marketing possesses distinct characteristics that make it unique and highly effective.
Let's tackle them one by one.
Two-Way Communication
Traditional marketing treats people as passive consumers of information. In most cases, companies build marketing campaigns to talk at their audiences. They craft an entire narrative around their products or services, leaving no space for interaction or dialogue with leads, prospects, or customers.
This approach is ineffective in today's crowded and highly competitive marketplace, where people are constantly bombarded with marketing messages. Engagement marketing, on the other hand, hones in on facilitating dialogue so brands can talk to their audiences.
Whether synchronously or asynchronously, engagement marketing constructs the right environment for company representatives to:
Listen carefully
Ask relevant questions
Provide timely answers
Engagement marketing humanizes your audience's experiences, allowing them to connect with your representatives through shared interests and valuable communication.
Moreover, it makes people feel heard and taken care of; no one wants to sit through a one-way communication where the ultimate goal is to persuade them to purchase something.
According to Redpoint Global, 74% of respondents say feeling understood and valued is a core tenet of brand loyalty. People are much more disposed to trust your brand if you interact with them in real conversations where you're considerate of their opinions, questions, and points of view.
Synchronous Interactions
Marketing usually happens asynchronously. Companies usually launch multiple marketing campaigns that target different audience segments and encourage people to interact with the advertising materials. However, engagement marketing allows brands to engage with their audiences synchronously, providing space for real-time interactions.
These exchanges are a valuable opportunity to gain insight into people's interests, requirements, and general mood, which can then be used to tailor marketing messages.
Note that engagement marketing can also be asynchronous through emails, chats, or community forums. However, the power of real-time conversations is what makes engagement marketing so effective. Companies can nurture trust and develop a more personalized experience by engaging with their audience in real time.
Meeting People Where They're at
Unlike traditional marketing, which focuses on launching multiple product- or brand-related messages, engagement marketing allows companies to shape a long-term strategy that continues the conversation. It also enables company representatives to initiate conversations at different stages of the buyer's journey so they accompany people throughout the process.
For example, brands can offer helpful information during the research phase, offer personalized recommendations in the consideration phase, and provide exceptional customer service after the purchase. Engagement marketing allows companies to launch a value-based dialogue aligned with their consumers' needs rather than simply launching unidirectional marketing messages.
Relationship Driven
Besides igniting conversations, engagement marketing builds honest and meaningful connections between brands and their audiences. At its core, this type of marketing is community and relationship driven, allowing companies to move away from transactional interactions and foster strong bonds with their consumer base.
Personalized Approach
No matter how much you tailor your marketing campaign to your audience's profile, nothing can beat the genuine personalization of one-on-one interactions. Conversations with your audience reveal their needs and preferences so you can build deeper connections beyond marketing messages. Additionally, it provides an opportunity to address any concerns or questions they have and offer tailored solutions that align with their specific interests.
Conversations also humanize your brand and make it more relatable to your audience. Showing a willingness to listen and engage in two-way communication establishes a sense of trust and credibility that's invaluable in today's marketplace.
The Benefits of Engagement Marketing
Igniting conversations and building authentic connections with your audiences can greatly impact your revenue and yield long-term benefits for your company.
→ Fine-Tune Your Audience Profile
Two-way communication with audiences is excellent for defining your target group. By speaking with your leads, prospects, customers, or community members, you'll be able to gather information such as:
Less obvious pain points
Issues people have with your product or service
Language or terms people use to describe their challenges
New use cases for your offerings
Based on that information, you can then:
Identify new solutions for the newly uncovered pain points
Improve your onboarding process
Strengthen your marketing campaigns by incorporating the language people use
Promote new use cases in your product's portfolio
Ensure both your marketing messaging and your offering are aligned with people's needs by getting to know your audience better.
→ Stand out From the Competition
Competition can replicate your product, website copy, or content strategy, but developing a sense of belonging and connectedness with your audience is harder to duplicate. Consider two brands offering the same product with similar quality. What sets them apart? Is it the branding, or how they engage with their leads, prospects, and customers?
Your audience should feel valued, heard, and taken care of when you communicate with them. In turn, this affects the number of people you attract. Using engagement marketing strategies to establish authentic customer relationships, you can create a unique and personalized experience that differentiates your brand from your competitors.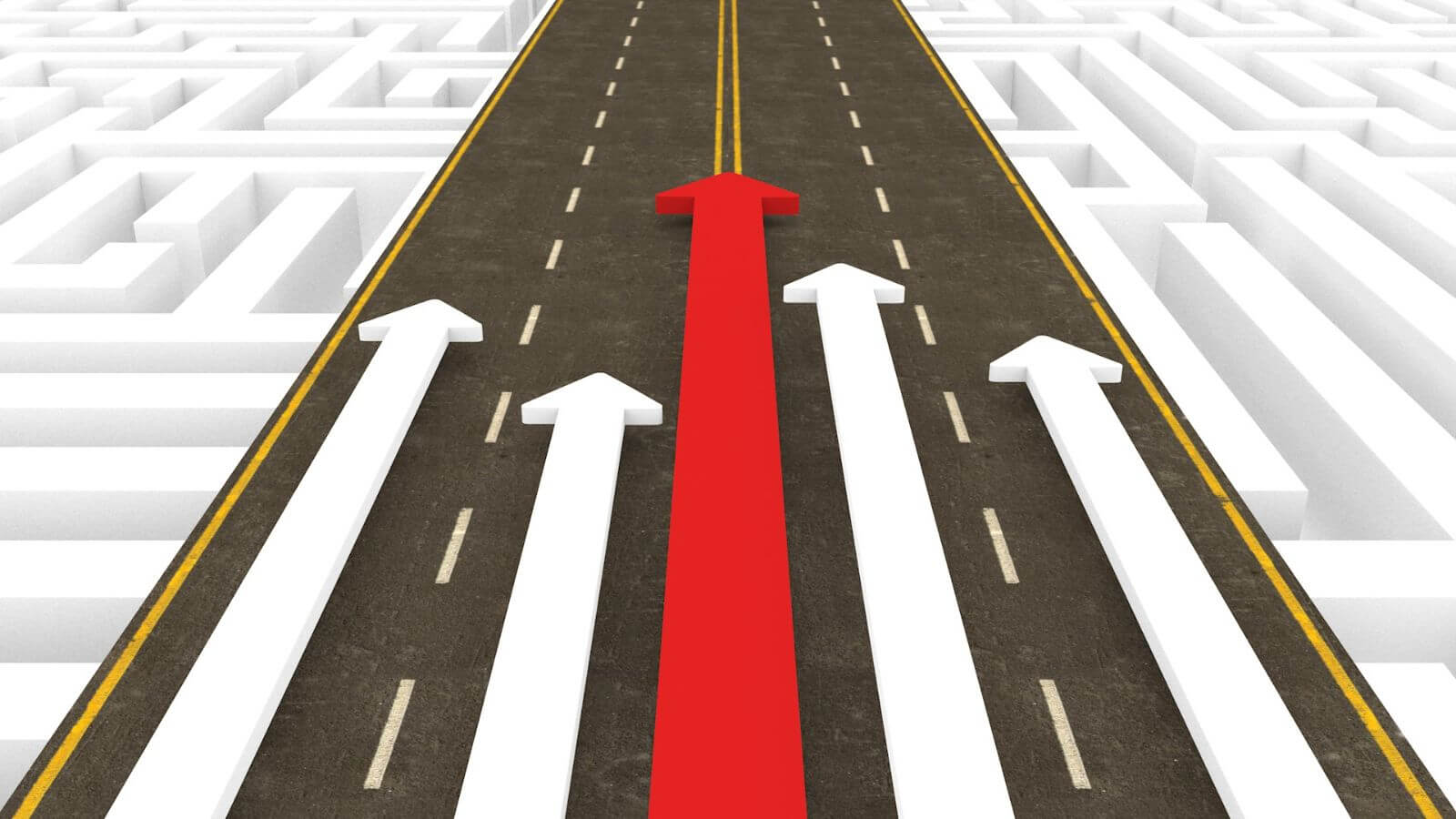 → Win the Trust of Your Audience
Engagement marketing leverages personalized and valuable interactions to boost transparency and trust between customers and brands. You can showcase your brand's commitment to the success of your audience and establish yourself as a trustworthy industry leader by consistently delivering relevant and useful content, addressing customer pain points, and actively seeking feedback.
When audiences feel valued and understood, they're more likely to pay attention to your brand's messages, repurchase your products, and become brand advocates. This increases your customer lifetime value, improves your brand's reputation, and furthers your long-term business success.
→ Increase Business Opportunities
Engagement marketing is powerful at all stages of a buyer's journey and is an effective tactic for marketing, sales, and customer success departments. You can generate conversations with your audiences depending on the stage they're at and tailor the messaging accordingly.
For example, to build ongoing interactions with your leads, you can answer their questions, provide relevant material, and help them solve immediate pain points. Subsequently, these interactions could transform into one-on-one meetings that educate people about your company's solutions. Next, engagement marketing can guide one-to-many dialogues with new customers focused on helping them achieve greater success with your products.
Besides prospects, you can also employ engagement marketing strategies to nurture your relationships with loyal customers. This strengthens their feelings of belonging and solidifies their commitment to your brand.
All these conversations result in growth in multiple areas of your business, whether it's attracting high-quality leads and transforming them into SQLs, ensuring customer satisfaction, or reducing churn rates.
→ Grow Your Community
Apart from serving as a two-way communication platform, engagement marketing strategies also focus on providing an environment for many-to-many interactions. In other words, they help build a community around your brand, where customers can connect, share their experiences, and learn from each other.
This space fosters brand loyalty, advocacy, and co-creation by nurturing a sense of belonging and shared purpose. Engagement marketing encourages customers to become brand ambassadors and share their positive experiences with their peers and networks.
Webinars and Virtual Events: The Best Environments for Engagement Marketing
You can deploy engagement marketing strategies in a number of ways, from email marketing to demo sessions. However, webinars and virtual events are the only platforms that allow real-time conversations with your audience.
This level of engagement allows for cost-effective and massive interaction with your leads, prospects, customers, and community members. With this in mind, let's explore why you should use webinars and virtual events as the main framework for your engagement marketing strategies.
Expansive Outreach
Webinars and virtual events allow businesses to surpass geographical boundaries to reach a wider audience. You're able to connect and engage with audiences across time zones, which increases your opportunities for business growth.
Also, if you have the resources, you can set up several communities around the globe that speak your audiences' languages. For example, you can run webinars and virtual events in English and provide subtitles in Spanish, French, and Chinese. It all depends on the location of your target audience.
This personalizes the experience for a larger audience segment and caters to their needs and preferences. You'll be able to refine your engagement marketing strategies to include this wider reach and connect with people worldwide.

Real-Time Engagement
Webinars and virtual events can be pre-recorded or run live. In either case, you can connect during the engagement sessions and have real-time interactions with your attendees. Live webinars and virtual events boast the added benefit of answering questions instantly, producing a more personal and engaging experience.
Your team members can also engage with your attendees through a public chat by providing relevant information, asking clarifying questions, and maintaining a rich conversation. Additionally, live events convey a sense of urgency and excitement, which drives attendance and increases the likelihood of people taking action after the event.
Better Insights
Engagement marketing strategies are only effective if you evaluate their impact. Fortunately, including webinars and virtual events in your engagement strategy provides numerous key performance indicators (KPIs) to measure success.
For example, tracking your attendees' engagement rates gauges their interest in your solution. You can also monitor attendance throughout the event and the number of attendees who convert to leads or customers. You can also track every conversation to gain insight into individual needs, pain points, and feedback.
Webinars and virtual events give you access to detailed analytics and metrics that allow you to calculate the impact of your engagement marketing strategies, evaluate your overall ROI, and make smarter, data-driven decisions for the future.
Recurrence
Consistency and regularity in your approach will maximize the impact of your engagement marketing strategies. By transforming your webinars or virtual events into recurring sessions, you can employ multiple tactics and maintain a steady flow of interactions between your brand and your audiences.
For example, you could create a series of webinars on a particular topic and promote them regularly to your target audience. Doing so builds a loyal following of attendees who are interested in your content, want to learn more from your brand, and care to engage with your company representatives.
Alternatively, you can launch automated webinars, where you schedule a session to start at a specific time or enable on-demand availability. Ensure engagement during your automated webinars by activating the chat and enabling your attendees to answer questions. You can also leverage other interactive elements such as handouts, featured actions, and more, then analyze how your attendees reacted.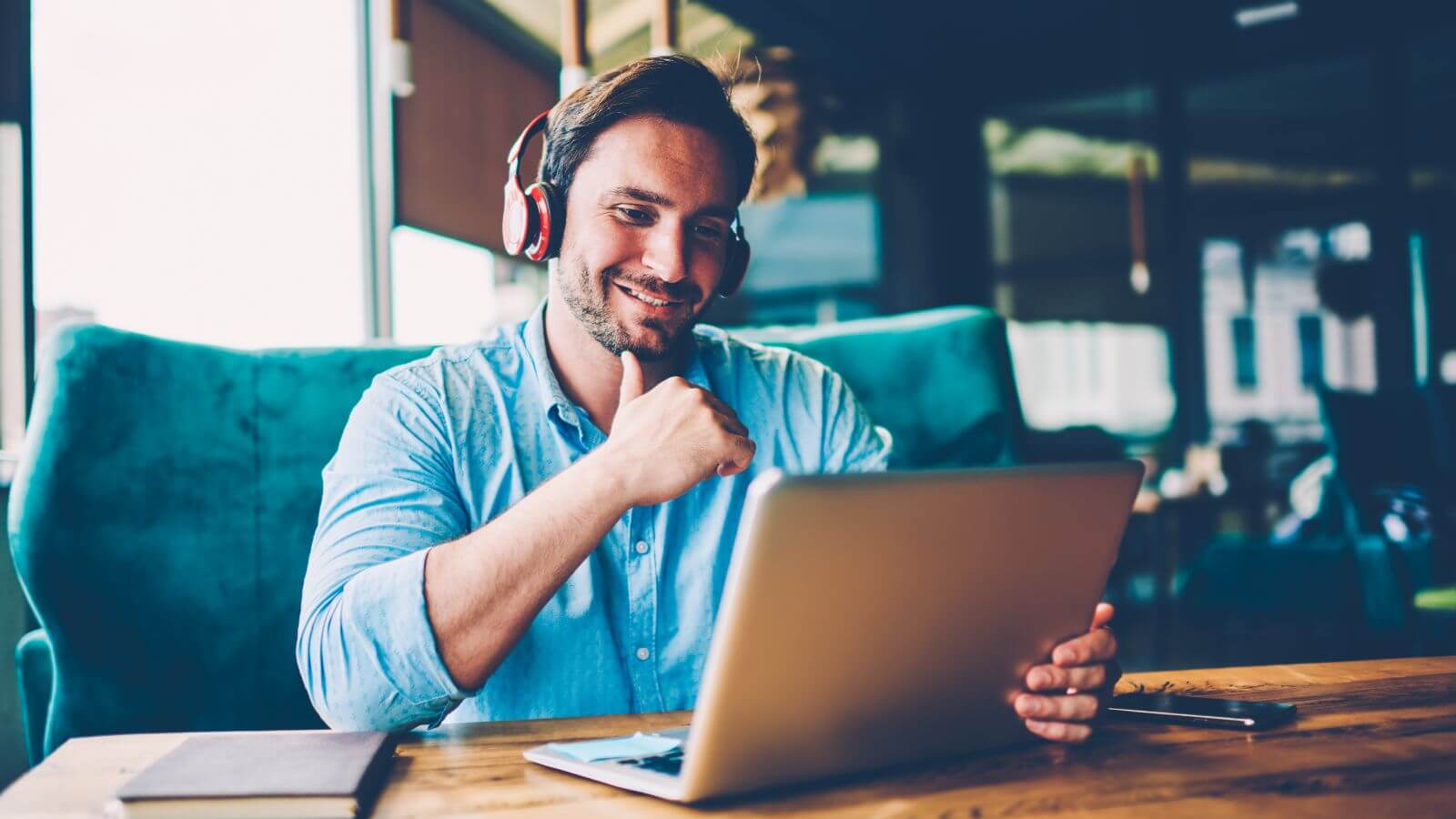 Scalability
Compared to other marketing platforms, webinars and virtual events allow company representatives to simultaneously engage hundreds, if not thousands, of people. Moreover, brands can expand their strategy and run multiple events annually. The ability to scale your events strategy also enables you to offer a wide range of topics, formats, and engagement dynamics, catering to the diverse interests and needs of your leads, prospects, and customers.
As a result, you ignite countless conversations that lead to increased brand awareness, sales, and higher retention. Webinars and virtual events provide the right context to develop cost-effective engagement marketing strategies at scale and maximize your company's return on investment.
Webinars and virtual events let company representatives expand one conversation to hundreds of interactions.
Powerful Engagement Marketing Strategies To Add to Your Playbook
To obtain impressive results from your webinars and virtual events, you must incorporate a healthy mix of engagement marketing strategies to ignite valuable interactions with your attendees and build meaningful connections. Let's discuss them one by one.
✅ Run Live Polls
A live poll during webinars and virtual events allows attendees to provide instant feedback or answer a set of targeted questions. They're a great way to interact with your audience en masse while gathering valuable insight into their preferences, opinions, and experiences.
Usually, live polls consist of one question with several answer choices people can select. Using live polls will reveal rich information such as:
Opinions and perspectives on the topic you're discussing
People's level of knowledge and understanding of the subject
Your attendees' interests and preferences
Feedback on the presentation
Your audience's buying intentions and purchasing behaviors
You can better understand your audience by analyzing live poll responses and fine-tuning your content or marketing strategies accordingly. These surveys can also help you identify common challenges or pain points your target segment faces, providing insights for future content or product development.
→ Tips To Make Your Live Polls More Engaging:
Kick off your event with light-hearted questions. For example, you can ask, "How are you feeling today?" "What's your favorite TV show at the moment?" These initial questions shouldn't be focused on the session topic, as their goal is to invoke a sense of comfort in your attendees and help them connect virtually with their fellow audience members.
Include humor. For example, you could craft a question with five answer options that include a funny one. This will enliven everyone's spirits and encourage them to pay attention to your session.
Have the host answer the questions as well. Participating in your poll and commenting on their choice will make your host more relatable, which contributes to a relaxed atmosphere and thus a better experience for your attendees.
✅ Launch Featured Actions
Nudging people into taking action during your webinars or virtual events is a great way to ensure higher engagement rates. With Demio, our top-rated video marketing platform, you can send customized call-to-action links directly from your session. For example, you could launch a call to action that links to your:
Product or sales page
Next event or webinar
Email newsletter
Demo scheduler
Free trial signup
Drop featured actions throughout your event to guide your audience toward the next steps in your marketing funnel or sales process while also providing value and building trust. Demio lets you send call-to-action links at any point during your webinar or virtual event, making it easy to nudge your audience into taking action when the time is right.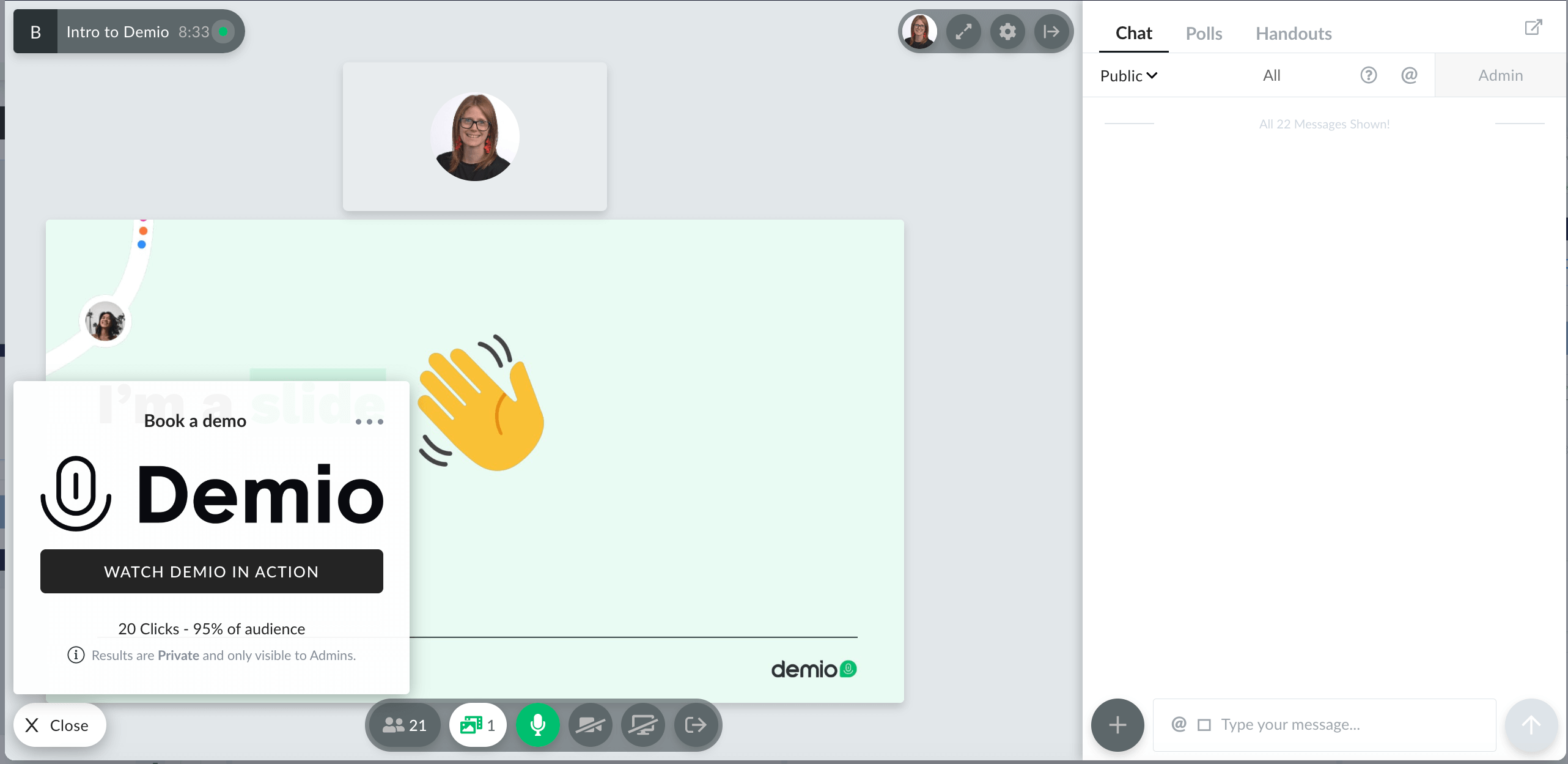 → Tips To Make Your Featured Actions More Engaging:
Tailor your featured actions to your audience profile. When creating your CTAs, consider elements such as the targeted funnel stage or the profile of your audience. For example, if you run webinars for leads, you can launch a CTA that invites them to register for an upcoming webinar or subscribe to your newsletter. This way, you'll continue qualifying your attendees, gradually moving them through the funnel. Or, when running a webinar for your prospects, you can nudge them to schedule a demo session with a sales rep. Also, if you run virtual events for SaaS founders, you can personalize the CTAs, ensuring they correspond to their interests and needs. For example, your CTA may lead SaaS founders to a landing page with specially crafted resources. In other words, your featured action has to be relevant to your attendees' interests and needs.
Launch timed offers exclusive to your attendees. You can also use this as a promotional detail in which you tease access to a special perk otherwise unavailable to non-attendees. This generates both exclusivity and urgency, encouraging attendees to take action. For example, offer a limited-time discount or special offer to motivate your audience members to make a purchase or take another desired action.
Leverage featured actions to attract better speakers. Apart from providing your speakers a platform to engage with your audience, you can also help them by offering to promote their brand, website, newsletter, or product during their hosting.
✅ Offer Handouts
As we mentioned in the featured actions section, you can increase your engagement rate by offering handouts to your audience. For example, Demio allows hosts and coordinators to share files directly with attendees.
You can provide resources such as:
White paper or ebook
Success story
Sales presentation deck
Product brochures
Checklists
Templates
Whatever you choose to give, be sure your handouts deepen attendees' understanding of the event topic, explain how to implement what they've learned, or help them make informed decisions.
Handouts also serve as a tangible reminder of the webinar or virtual event so attendees better retain the information they've learned and stay engaged with your brand after the presentation ends.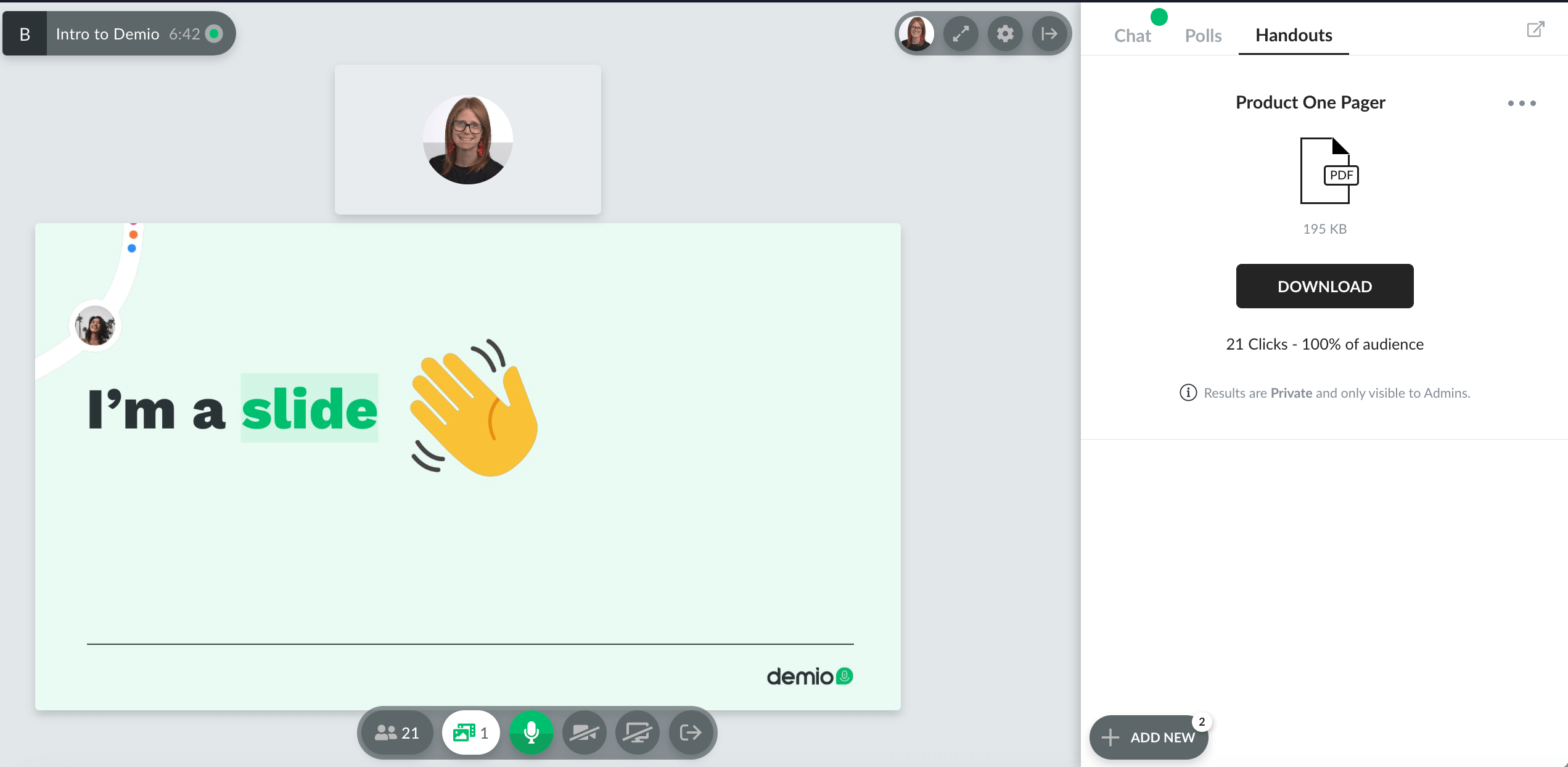 → Tips To Make Your Handouts More Engaging:
Emphasize their exclusivity. Highlight how only those who attend the session can access these resources. This fosters a sense of exclusivity, which nudges more people to download the handout.
Create contextual handouts. Any handouts you provide during your webinar or virtual event must align with the topic. Additionally, tailor each resource to different presentation aspects to avoid redundancy.
Offer templates or interactive documents people can use later. This way, people will continue to engage with your brand long after the webinar or virtual event finishes.
✅ Bring Your Attendees on Stage
Bring people on stage to increase the overall engagement rate. This could involve inviting attendees to live Q&A sessions, polls, or other interactive activities during the webinar or virtual event. You can also spotlight attendees and encourage them to:
Share their expertise
Talk about their experience
Explain solutions and how they've overcome specific challenges
Discuss any other industry-related topic
Giving attendees a voice so they can contribute to the discussion creates a sense of inclusivity and community that promotes greater engagement and satisfaction with the event. It's also a prime opportunity to showcase your brand's personality and humanize your presentation, making it more relatable and memorable to attendees.

→ Tips for Bringing Attendees on Stage:
Have a purpose. Ensure you establish the right context for bringing attendees on stage, such as gearing the narrative towards success stories, challenges, or any other topic people can share.
Set ground rules to ensure a positive and respectful environment. For example, you can ask attendees to mute their microphones when they're not speaking, avoid using inappropriate language, and respect the opinions and perspectives of others. Inform people of these ground rules before the webinar or virtual event by sending them an email.
Give your attendees a heads-up. Let your audience know ahead of time that you'll bring one or more people on stage for five minutes and ask for participants. This will reduce any uncertainty in your attendees and host(s). It'll also give your attendees the necessary time to prepare their speeches or stories.
✅ Enable Public Chat for Many-to-Many Conversations
Webinars and virtual events are great for one-to-many and many-to-many conversations thanks to public chats where people can engage with each other or your company's representatives. A public chat will allow your attendees to:
Ask questions
Share their experiences
Provide feedback
React to your session
Creating a space for open dialogue and discussion fosters a more collaborative and engaging environment that encourages attendees to stay engaged throughout the event.
→ Tips To Make Your Public Chat More Engaging:
Demio makes it easy to enable public chat features during your webinar or virtual event, facilitating many-to-many conversations and increasing participation among your attendees.
Use a public chat to create a more dynamic and interactive environment that can later translate into ongoing communication with leads, prospects, and customers. To maximize the effectiveness of your public chat, consider the following tips:
Establish clear guidelines and expectations for behavior and communication. Set ground rules on appropriate language and behavior, and designate staff members to watch the chat and ensure all participants follow the rules.
Assign company representatives to moderate the chat. Besides acting as referees, your reps can answer people's questions or ask their own clarifying inquiries to provide relevant information.
Prepare questions in advance. Have rich questions ready to ask to promote audience participation. For example, the host may ask, "What's the biggest challenge you're facing right now?" "What's the number-one trend you've observed in your industry?" These types of inquiries resonate with attendees and encourage them to be more active and contribute to the conversation.
✅ Generate Actionable Insights
Analytics are crucial to evaluate the success of your engagement marketing strategies. However, you have to use the right tools for extracting and analyzing the data you need to make informed decisions. With Demio's analytics tools, you can track a variety of engagement metrics, such as:
Attendee summary: The report summarizes attendance, including the total number of attendees and those who did or did not attend the webinar. It also includes information on webinar activity, registration conversion rate, and the average time attendees spent in the room while actively engaged. You can also identify the number of "focused" attendees or those who have the webinar tab open.
Action summary: If you shared live polls, handouts, or featured actions during the webinar, you could export all results in CSV format. This way, you'll see who replied to your live polls, clicked on your CTAs, or downloaded the additional resources you've provided. This level of detail is valuable for tracking engagement and measuring the effectiveness of your webinar or virtual event. By exporting the results in CSV format, you can analyze the data and gain insights into the actions that resonated most with your audience.
Chat summary: Always use webinar analytics tools that allow you to visualize the full list of chat messages from the webinar or virtual event and see All Messages or only messages marked as Questions during the session.
People summary: Access to the entire list of registrants, allowing you to filter it based on people's behavior.
By tracking attendance and engagement metrics, you can assess your audience's level of interest in your webinar or virtual event and adjust your approach for optimal results.
Exporting the results of live polls and featured actions reveals which elements were most effective in engaging your audience.
The chat summary gives you a printout of chat messages, allowing you to hone in on and address any questions or concerns raised during the event. Meanwhile, the people summary provides insight into registrant behavior, allowing you to tailor your follow-up communications and engagement strategies.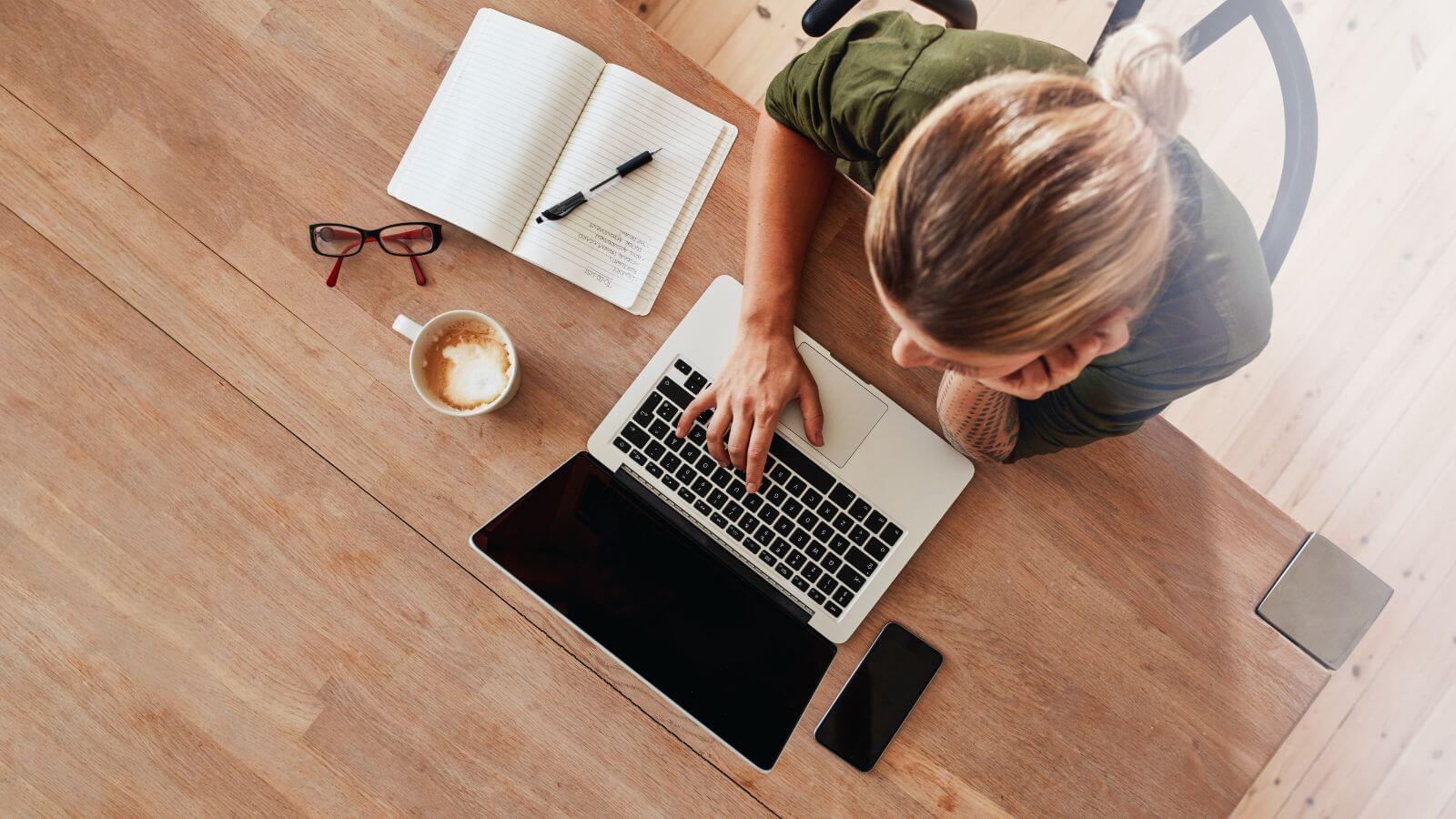 → Tips for Using Engagement Analytics to identify the intent:
Track who downloaded your handouts, participated in your polls, clicked featured actions, and contributed to your chat. This data will allow you to identify the most engaged attendees during your session and tailor your follow-up campaigns accordingly.
Also, track attendees' focus levels throughout the session. This information can help you understand which attendees are most interested in your content and prioritize them in your post-webinar campaigns.
Integrating webinar data with your marketing automation platform or CRM can take your engagement marketing strategies to the next level. Use this data to drive engaged attendees to the next step in their buyer's journey and increase the likelihood of conversion. By using powerful analytics tools and integrations, you can continuously improve your engagement marketing efforts and drive better results.
✅ Bonus: Develop a Follow-up Campaign
Your engagement marketing strategies shouldn't stop once your webinar or virtual event ends. On the contrary, after the session is a prime time to keep the conversation going with a follow-up campaign, such as:
Invitations to new webinars or virtual events
Conversion-focused email sequence
Emails containing additional resources
→ Tips for Making Converting Follow-up Campaigns:
Make your emails conversational. Apart from providing your attendees with additional information or resources, ask them light-hearted questions such as what they liked most about your webinar or virtual event and what they'd like to see in the next edition.
Respond to questions asked during the session with detailed answers. This shows your brand's commitment to providing value to your leads, prospects, and customers and remedying their doubts or issues.
Ask to schedule one-on-one meetings with a company representative. Instead of being sales-y by inviting people to a sales call or a demo session, offer them a free consulting session to dive deeper into their pain points.
Get Started With Engagement Marketing Today
Engagement marketing is crucial to business growth. Along with building stronger relationships with your audiences and driving conversions, engagement marketing strategies help you stand out from the competition and establish your brand as an industry leader.
To begin your engagement marketing journey, consider hosting webinars or virtual events using Demio. You can run live polls, launch featured actions, and offer handouts to keep your audience engaged. Additionally, the platform lets you bring attendees on stage, launch real-time chats, and monitor your engagement analytics to identify your most active attendees.
From there, follow up with them to keep the conversation going. This personal touch shows your audience that you care about their needs. Meanwhile, lean on the data gathered from your analytics to refine and hone your virtual event process and enjoy a higher return on investment.
By implementing engagement marketing strategies, you'll transform your business into a trustworthy brand that clearly values its audience and fosters a strong community around it.