Webinars are an excellent opportunity to gain new leads and foster consumer awareness of your brand. They are increasingly popular among business owners and marketers because of the extent of their reach and their ability to connect with the end consumer on a more personal level.
After all, the goal of gaining leads is to resonate and cultivate relationships with the audience. And that's the beauty of successful webinars — anyone and everyone who registers can attend and offer input.
To host a great session, you have to invest in engaging webinar formats that revolve around audience participation, including the groundwork that anticipates what your audience needs and the post-event follow-up that uncovers what your audience wants you to improve.
Webinars are not only beneficial to your brand but also essential to its success. That's why you need a strong B2B (business to business) webinar strategy to maximize your B2B leads. To guide your planning, we'll walk you through how you can take your lead generation to the next level and nab new business opportunities.

What Is a B2B Webinar Strategy?
A B2B webinar strategy is the framework that helps you define your goals and align your actions with your available resources.
Although it may sound sophisticated, your strategy doesn't have to be a 50-slide PowerPoint — it can be a short document that incorporates the most important elements and the direction you want to take.
Your B2B webinar strategy should include at least some of the following components:
Your webinar goal
Desired webinar format
Your audience profile and its segmentation
The type of content you'll cover
The speakers you'll invite
Ways to promote your webinar
Potential webinar platforms (if you don't already have one)
In essence, your B2B webinar strategy is your go-to document for any doubts about the structure, content, and goals of these virtual events.
Types of Webinar Formats Used for B2B
As mentioned above, the right webinar formats will help you engage your audience most effectively. Depending on the message you want to convey and what your marketing team hopes to accomplish, you might employ the same format for every webinar or a different one each time.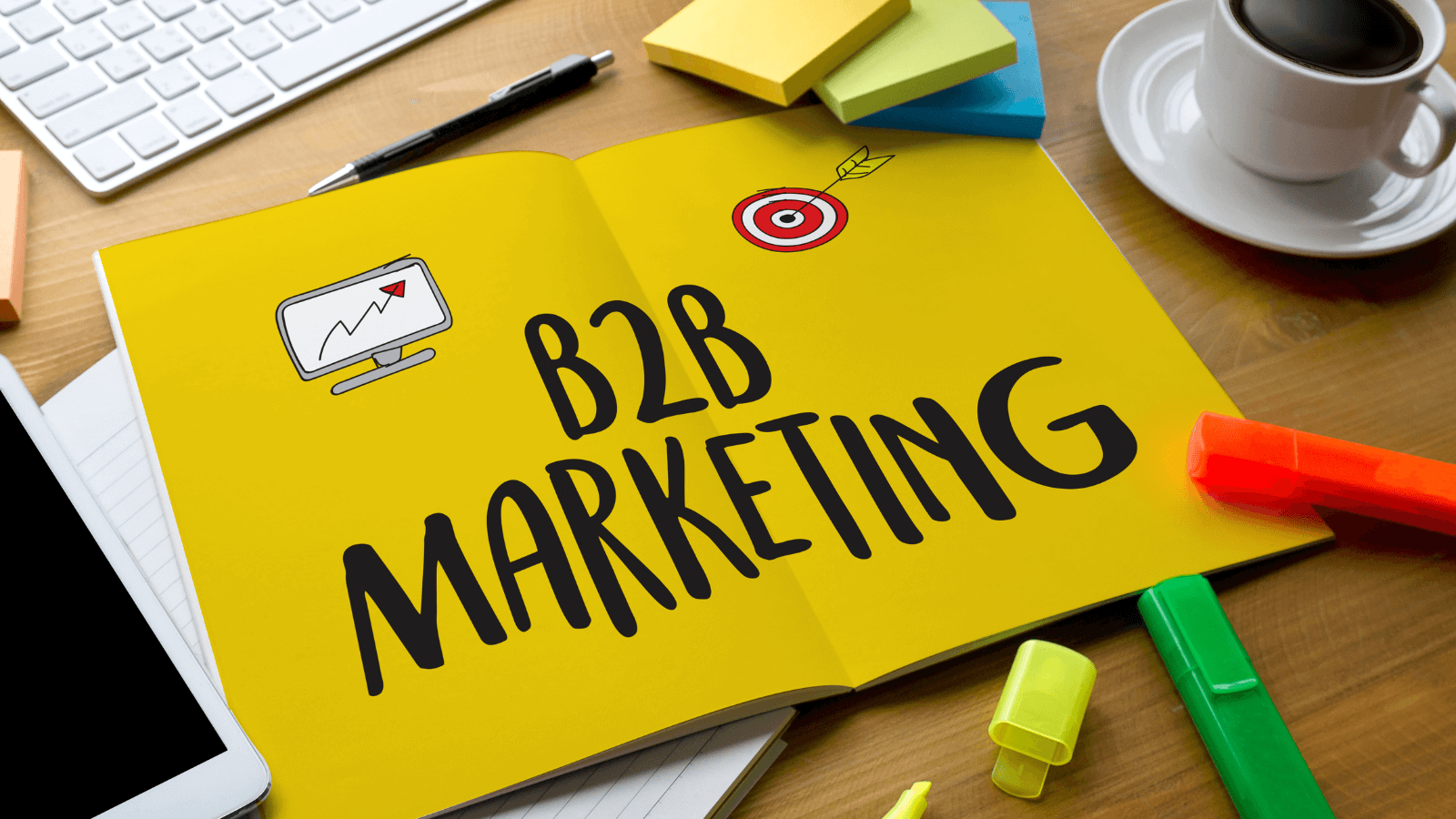 Product Demo
Webinars are excellent for product demonstrations, as you can clearly demonstrate and explain complex products or services to an audience. Showing how something operates or benefits consumers leaves a stronger impression than lecturing about it. Product demos are especially beneficial when introducing a new product or service.
Q&A Sessions
We love Q&A sessions because they engage audiences while allowing you to assert yourself as an authoritative thought leader in your field. You also obtain live feedback from your webinar attendees and learn what specific topics they're most interested in during your webinars.
Customer Success Stories
Build interest and trust in your brand by sharing customer success stories with your product or service. Record an interview with a satisfied customer, then share it during your webinar. Follow your case studies with a quick Q&A session to drive the point home for any audience members still on the fence about your brand.
How-To Workshops
This type of webinar format is sometimes understandably confused with a product demonstration, but the two are distinct. Rather than an explanation of how to use a product or service in general, a how-to workshop breaks down the process of accomplishing a task or goal and takes the audience behind the scenes of how your business operates.
Key Benefits of a B2B Webinar Strategy
A well-crafted B2B webinar strategy, inclusive of a webinar platform for marketing teams, will keep you on task and help you prioritize acquiring more B2B business. A successful SaaS webinar strategy yields several long-term benefits, including:
Lead Generation – A quality B2B webinar strategy effectively targets a specific audience segment that'll most benefit from your brand. This leads to stronger, more defined lead generation.
Product or Service Promotion – The success of your webinars heavily relies on your ability to boost your conversion rate and make your brand name more mainstream. Authentic promotion of your products and services is the goal of a successful B2B webinar.
Thought Leadership and Expertise – It's important to establish yourself as an industry leader to gain the trust and loyalty of your audience. Hosting Q&A sessions and panelist sessions excel in that endeavor.
Education and Training – Webinars are an excellent way to train new members and educate your audience on what your brand is all about. That simultaneously serves to foster customer loyalty and a strong follower base.
Cost-Effective Marketing – This was mentioned earlier, but it's worth bringing up again. B2B marketing via webinars is one of the most cost-effective methods to reach a wide audience and build brand awareness. Webinars are incredibly effective at securing high-quality leads with lower costs than other marketing channels.
Global Reach and Scalability – We cannot stress it enough: When you run webinars, your target reach is global and virtually limitless. You can also cache webinars live as evergreen content to accommodate and acquire even more people with every view — all without having to craft new webinar content.
Data Collections and Analytics – Perhaps the most important benefit of hosting webinars is the ability to learn the buying habits of your target segment. Many modern webinar platforms collect pertinent contact information and other data from your audience members that are useful in your marketing activities.
You can track what engages your audience so you maintain a high viewership in each webinar. You'll also learn how to improve webinars based on these metrics as well as audience feedback.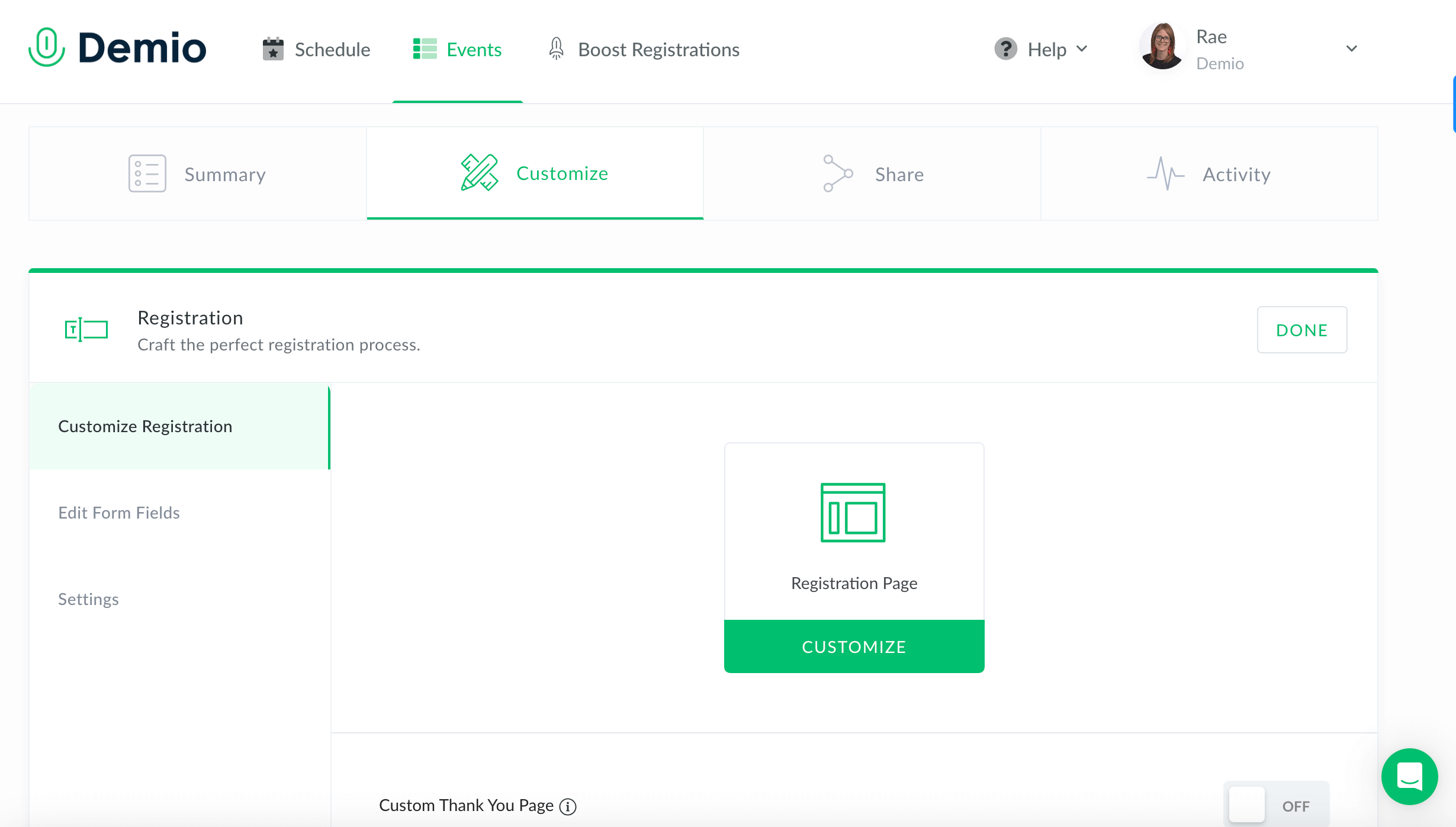 How to Craft a Successful Strategy for B2B Webinars
A successful webinar doesn't have to be complicated or costly. Once you get the hang of how to execute them well, you'll find the process becomes easier with each successive creation, even if you're a small business or marketing team just starting your journey.
Identify and Understand Your Target Audience
Who are you trying to reach? This is where robust data collection and analytics come into play. Hone in on your target segment's wants, needs, and pain points to better organize your webinar content and select the proper format to keep your audience engaged.
Define Goals and Objectives
A webinar without an intent has no direction or purpose. Work with your marketing team to define your goals (the outcome you hope to achieve with your webinars) and objectives (the actions you'll take to achieve said goals). Common examples include moving leads further down the sales funnel (i.e., "warming" them), closing a certain number of deals, or growing your subscriber list.
Select Relevant Webinar Topics
Choose topics that are engaging, relevant, and can be covered in an hour or less. Those are the subjects that'll make your webinars more exciting and bring in new leads. What will your attendees gain from coming to your webinar that they can immediately apply to their own businesses?
You only get one chance to grip your viewers and encourage them to register, so think carefully about your topic selection.
Establish a Schedule and Frequency
Host webinars when the highest number of registrants can attend. Reviewing tracking information from previous events can assist you in setting the best schedule for your webinars. An obvious but sometimes forgotten tenet is not to run sessions on major or federal holidays.
How often do you want to host a webinar? To keep your audience's attention, simply ask when and how often they plan to attend. With a robust platform, live, scheduled, and on-demand webinars can all play when it's most convenient for your audience. Demio's solution features several avenues to make your events accessible to registrants so you can simplify B2B sales without constantly being live.
Incorporate Interactive Elements
Webinars that ask for input from audience members enjoy higher attendance rates throughout the entire session. Demio offers an abundance of interactive elements you can easily insert into your events, including CTAs, polls, handouts, Q&A segments, games, private and public chats, and more.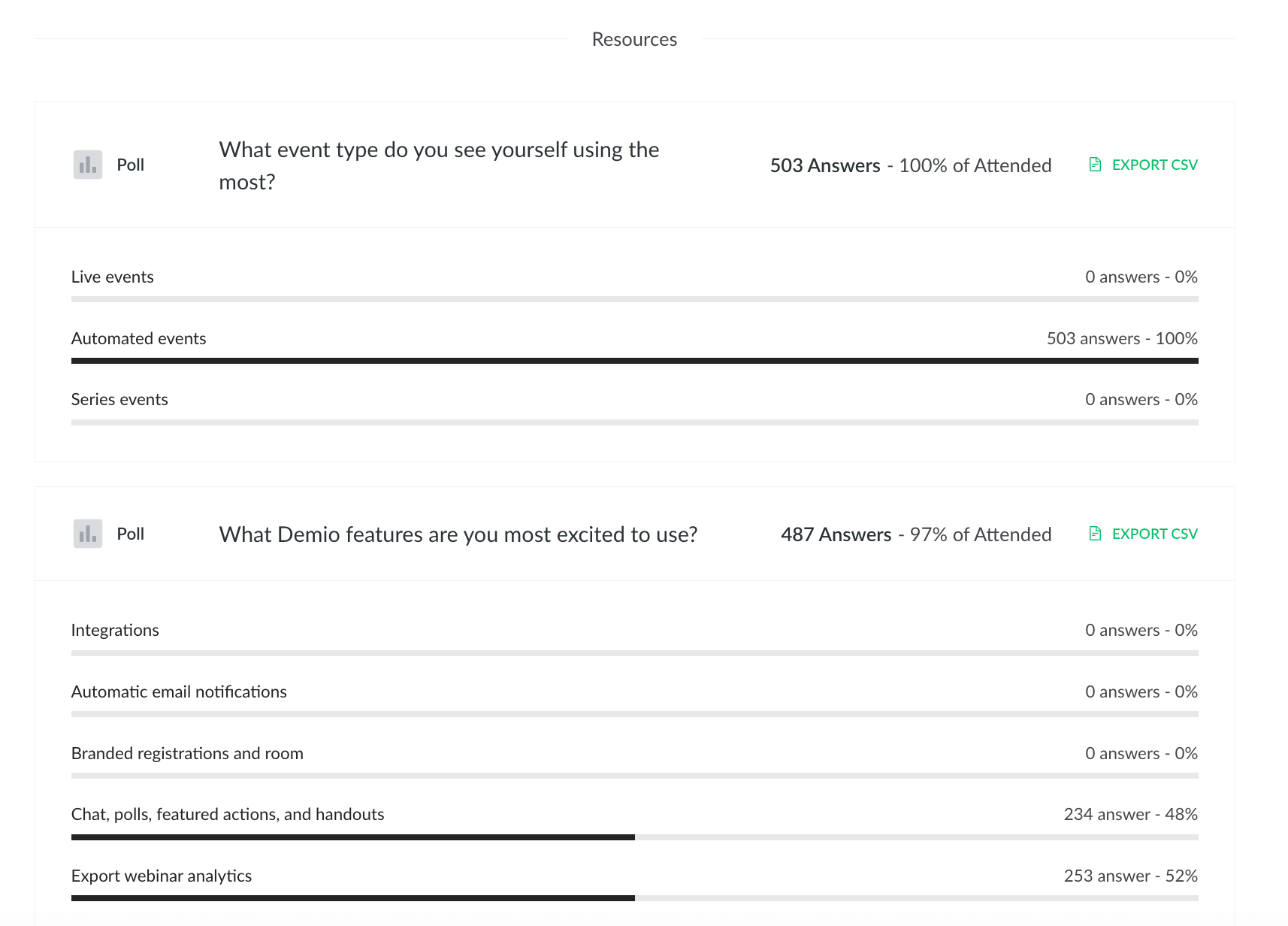 Select the Right Tools and Platform
You need a reliable webinar platform to achieve the best results, so, work with your marketing team to determine what you need from a webinar platform. The basic elements you'll need include registration services and post-work surveys, as well as analytics and tracking tools.
Carefully compare various options, such as Demio in comparison to On24, and choose the one that best accommodates what you need to reach your goals and meet your objectives.
Create a Post-event Lead-Nurturing Flow
The real retention power of a webinar happens after it ends. Construct a post-event procedure for nurturing leads to secure potential clients and gain the loyalty of the more promising prospects that have consistently registered for your live and pre-recorded events.
Post-event lead nurturing is as simple as sending all attendees a personal thank you email. You could also follow up with a survey to discover vital insights into how well your webinars perform, which leads into the next point…
Track and Analyze Performance
Leverage your hosting platform's tools (or integrations with third-party ones) to track and analyze every webinar. Look at where your audience was most and least engaged, how long they stayed to watch the session, and which action features garnered the most responses. What you learn from these metrics enables you to refine your efforts to create more successful webinars in the future.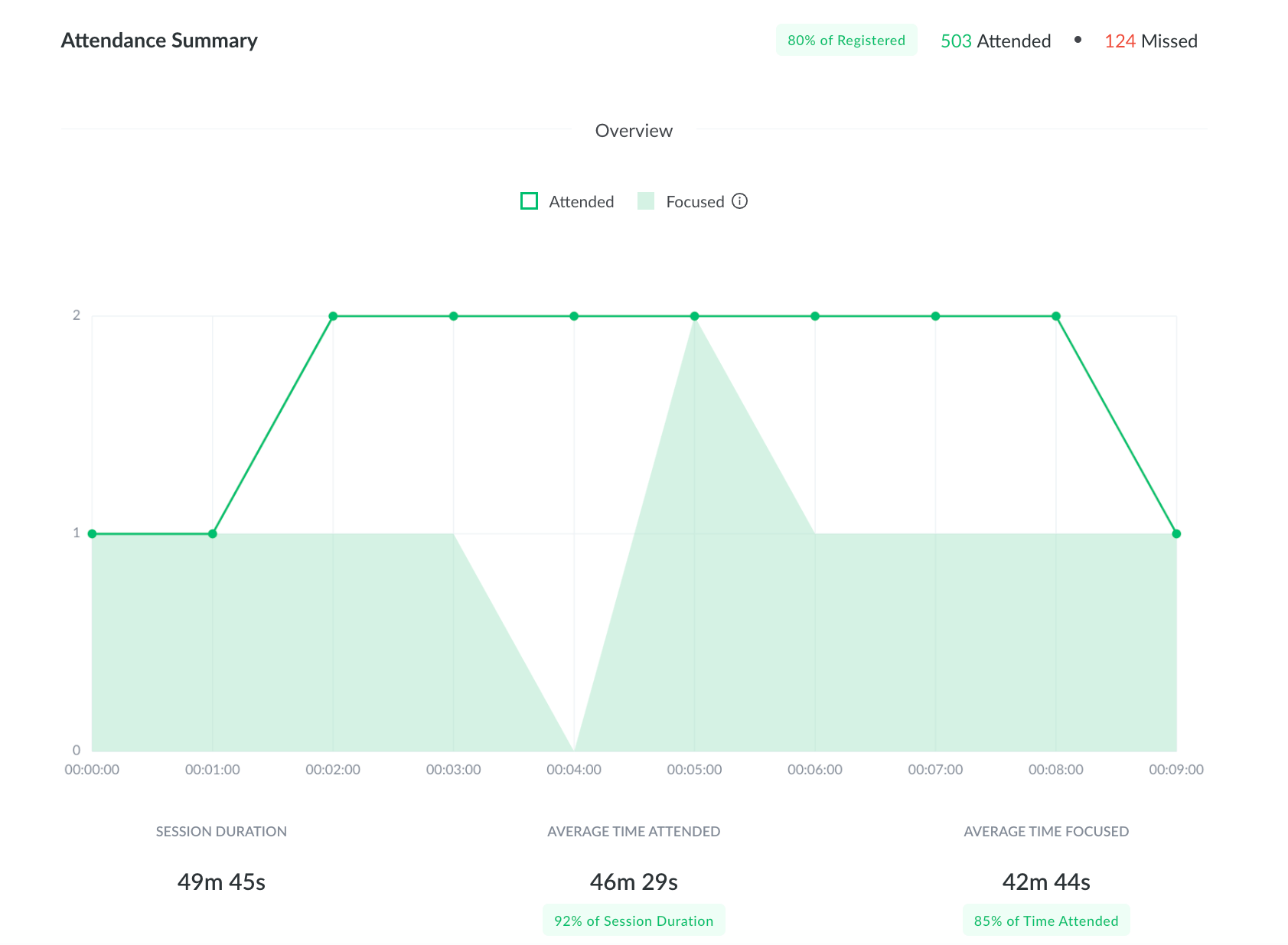 Identify Areas of Improvement and Repeat
No webinar is perfect, but each one you host should be better than the last. Relying on the above recommendations, you can pinpoint where a webinar could be improved, be it topic choice, session length or format, or even the engagement features. Make adjustments where needed and build off these learning experiences to craft more effective lead-generating webinars. Scrutinize every webinar to see how long you maintained your audience's attention.
Promote Your B2B Webinar
Of equal importance to creating quality content is knowing how to promote it. To increase registration and resonate with your audience, follow these key steps for wide-reaching B2B webinar promotion.
Develop a Multi-channel Promotion Plan
Choose several channels to promote your B2B webinars, both directly and indirectly. Email, social media, your own website, push notifications, and text messages are among the best. While paid ads can also be effective, they're colder in their outreach, so make your multi-promotional promotion plan directly personal to your audience.
Create a Pre-event Engagement Sequence
Generating excitement before your webinar date is key to securing a large audience turnout. Email is one of the most effective channels to build anticipation and urgency for your webinars; you can promote pre-event contests, polls, and more to remind your audience of your upcoming event and ensure it stays a priority on their calendars. 
Use these communications as prompts to remind your potential attendees of your webinar's launch date, complete with a countdown. If someone has yet to register, pre-event engagement will help convince them to commit to signing up.
Leverage Email Marketing, Social Media, and Paid Advertising
Don't waste time, energy, and money on promotional marketing when you can leverage your existing resources. If, for instance, you already have an email newsletter for committed participants, take advantage of this outlet to promote upcoming webinars.
Social media is excellent for showcasing upcoming speakers and guest panelists and advertising the webinar topics and content.
Paid advertising for your brand is still valuable though and can include discounts or promos for early webinar registrants. Leverage the channels you've established to move closer to accomplishing your webinar goals and objectives.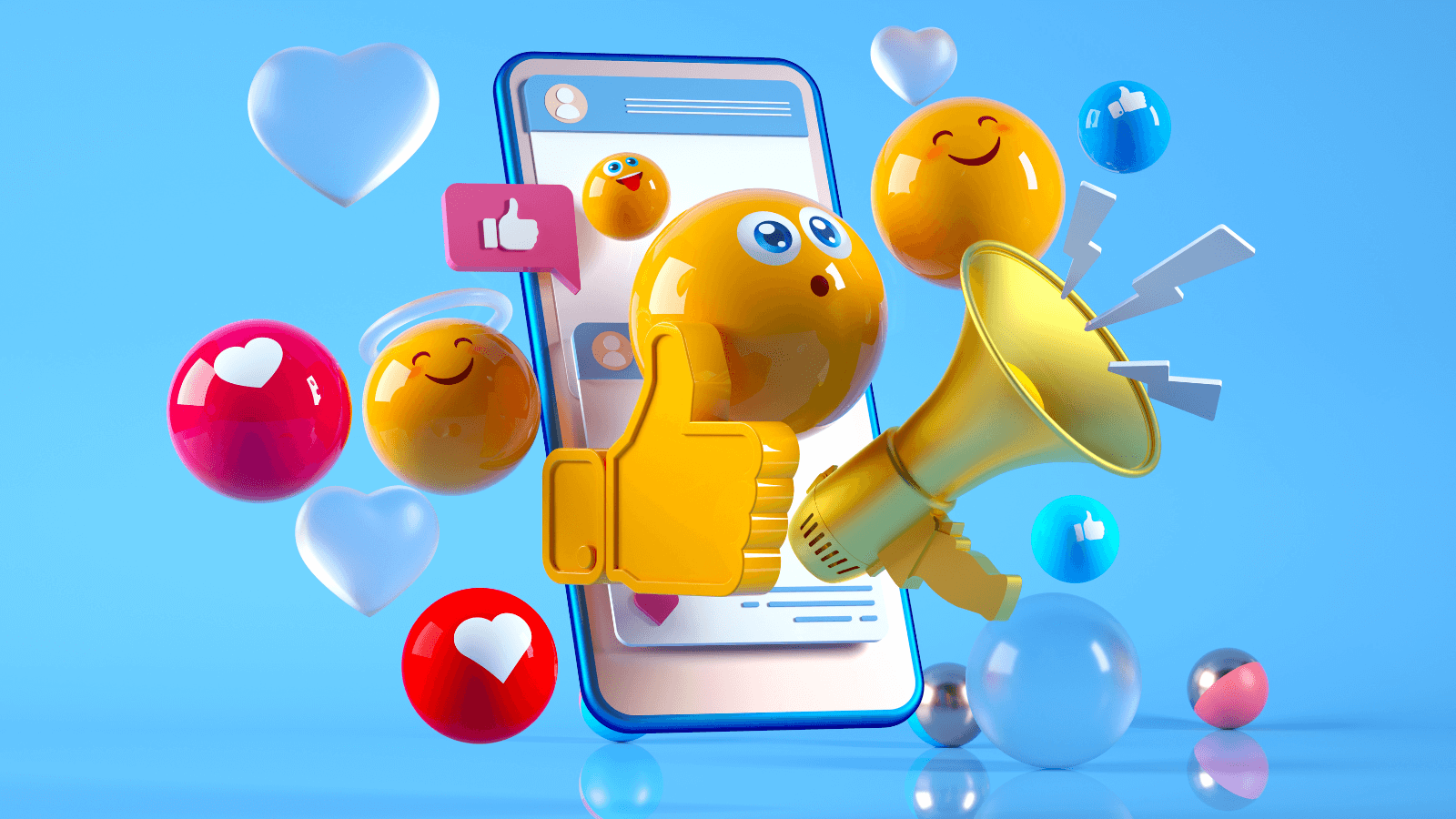 Collaborate With Industry Influencers and Experts
Partnerships with industry influencers and experts broadens your brand visibility and helps establish it as a leader in your niche. You also cultivate important connections with other industry leaders that'll prove invaluable to your company over time.
These collaborations also attract a wider demographic and grow your audience. Lead generation becomes easier thanks to the established reputation of the experts you work with; that credibility builds trust and confidence in your brand and draws in more people who are eager to hear what sets you apart.
Expand Your B2B Lead Pool With Webinars
A major appeal of webinars is their versatility. They can accommodate a wide variety of industries, niches, and target segments, including B2B leads. To secure more B2B prospects, you have to follow many of the best practices that apply to all webinars. These include establishing clear, relevant goals, honing in on your audience's pain points to select an enticing topic, advertising your event across various channels, and tracking the webinar's performance to learn what worked well and what needs improvement. The B2B sector possesses rich potential for new clients, and with the strategies discussed in this guide, you can successfully tap into that trove of leads and enjoy more lucrative conversions.
Having the right platform is also essential to maximize your B2B webinar strategy and leads. Demio is the top choice for a user-friendly webinar platform that can take your webinars to the next level. With engagement features to keep your audience tuned in and a suite of analytics and tracking tools to let you know where your webinars excel, each event hosted through Demio can easily boost the number of B2B leads you acquire.
Get started for free or learn more about our service by booking a demo today.

Frequently asked questions about B2B webinar strategy
Do webinars work for B2B?
Webinars can be highly effective for B2B lead generation, marketing, relationship building, product demos, and thought leadership.
However, the success of webinars in a B2B context depends on various factors, especially the quality of the content and its relevance to the target audience, the effectiveness of your promotional efforts, and the webinar's overall execution. Plan and deliver webinars that hone in on the needs and interests of your B2B audience to maximize their results.
How do I organize a B2B webinar?
Organizing a B2B webinar involves several steps to ensure a successful event. It requires the crafting of compelling content, broad promotion, and an engaging delivery. Careful planning should include the following actions:
Define your goals
Identify your target audience
Choose a reliable webinar platform
Plan your content
Select speakers
Set a date and time
Promote the webinar
Prepare and rehearse
Engage during the webinar
Follow up and analyze
How do I promote my B2B webinar?
Advertise your B2B webinar across a multitude of channels to ensure maximum attendance and engagement. Remember to track your promotional efforts using unique URLs, tracking codes, or UTM parameters to understand which channels drive the most registrations. Also, continuously monitor your promotional efforts and make adjustments as needed to optimize your webinar's reach and success.
Strategies to implement include:
Create a compelling landing page
Leverage email marketing
Tap into your network
Utilize social media
Collaborate with industry influencers
Capitalize on content marketing
Engage in online communities
Run paid advertising
Partner with complementary businesses
Offer incentives