When crafting quality webinar content, the video marketing platform you use is as important as the content you include and how you host your webinars.
With the new year comes new video marketing platforms to discover, and we're here to bring you our top recommendations to showcase your content and win new leads. Uncover the best video marketing platforms of 2023, what they bring to the table, and more.
What Are Video Marketing Platforms?
As the name implies, a video marketing platform is a digital tool to produce videos and webinars for promotional use and improve customer engagement. Since video commonly garners more shares and likes than text-based content, including quality videos on your social channels is a great way to build a successful sales funnel.
You want a webinar strategy that works, and that involves having a robust video marketing platform as your foundation. The right platform will give you confidence and improve your video hosting skills.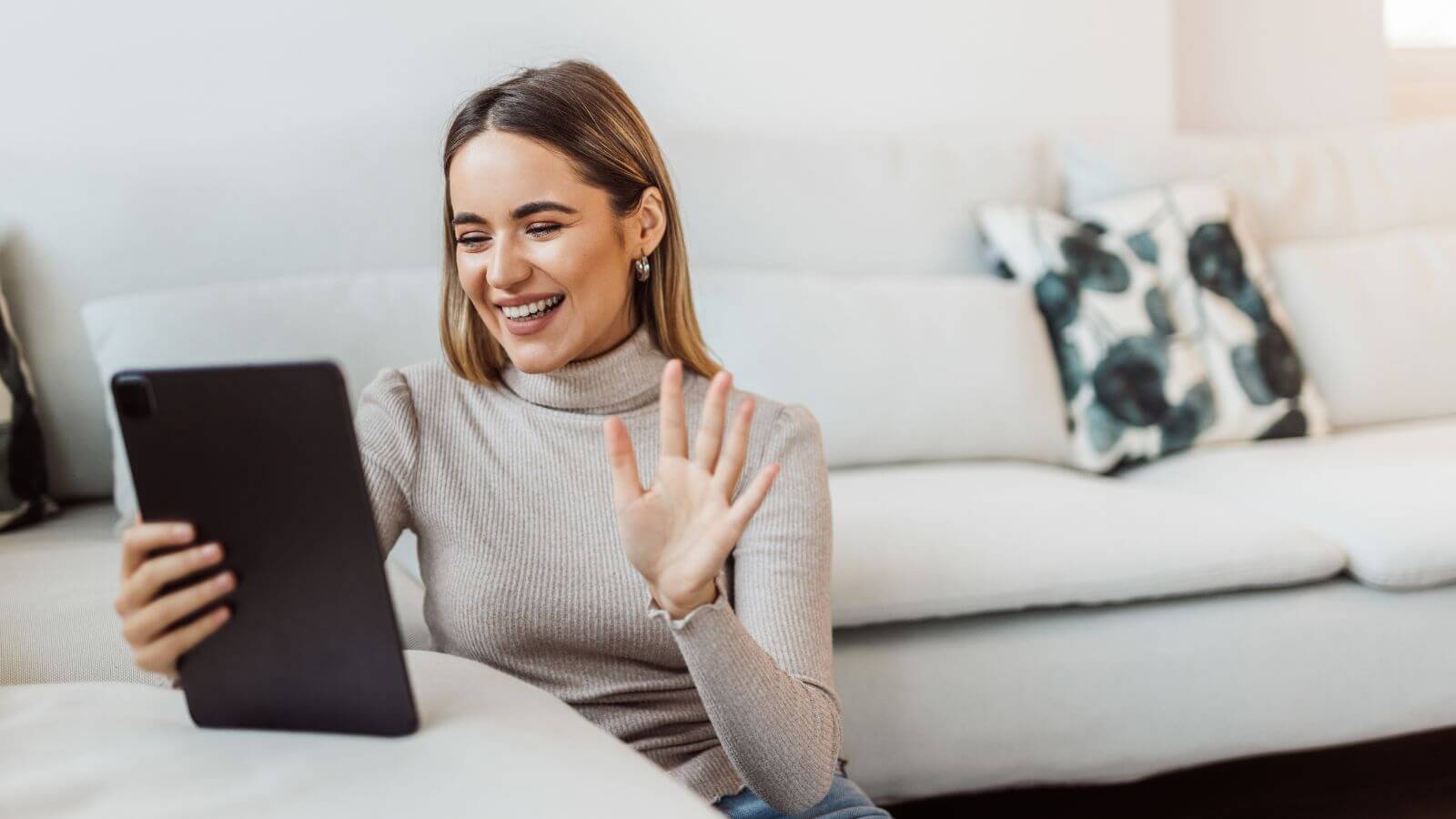 What Are the Components of a Reliable Video Marketing Platform?
If you use webinars to draw in your audience and build your social channels, you need a strong video marketing platform to succeed. To help you in your search, we've listed the core characteristics of a high-quality platform.
👍 User-Friendly Automation
Automated registration and accessibility of your content yield a better user experience for your audience.
👍 Attractive Design
A great webinar is easily accessible and user-friendly. Intuitive and appealing design layouts are a priority to ensure consistency in your webinar content. It also helps maintain the audience's interest and prevents them from being distracted during your sessions.
👍 Integration
Your webinar content strategy should include an integration tool built into your webinar hosting platform. This way, you can tag attendees based on several factors — such as engagement — so your sales funnel can grow based on active consumer interest.
👍 Content Replication
You should be able to replicate your webinars easily for regular streaming and audience engagement using your webinar platform. This task should also be simple and quick to carry out.
👍 Audience Engagement
Keep an audience engaged with your video content by choosing a webinar hosting platform that features private chat, a Q&A, informative handouts, and more. It must be able to accommodate multiple formats and digital elements to maintain audience interest.
👍 Constant Traffic Evaluation
Video analytics provide insight into how well your webinars perform. An ideal webinar platform will track how long attendees stay engaged, how many handouts are downloaded, how many people use private chat features, and other metrics to help you gauge your sessions' strengths and weaknesses.
At Banzai, we're rooting for you to find the best video marketing platform of 2023 that meets your needs and budget, even if it's not us. Explore what we have to offer and check out the following video marketing platforms to start your 2023 off right. We're confident you'll discover the right tool, either from our list or elsewhere, to help you create easily accessible, audience-catching content.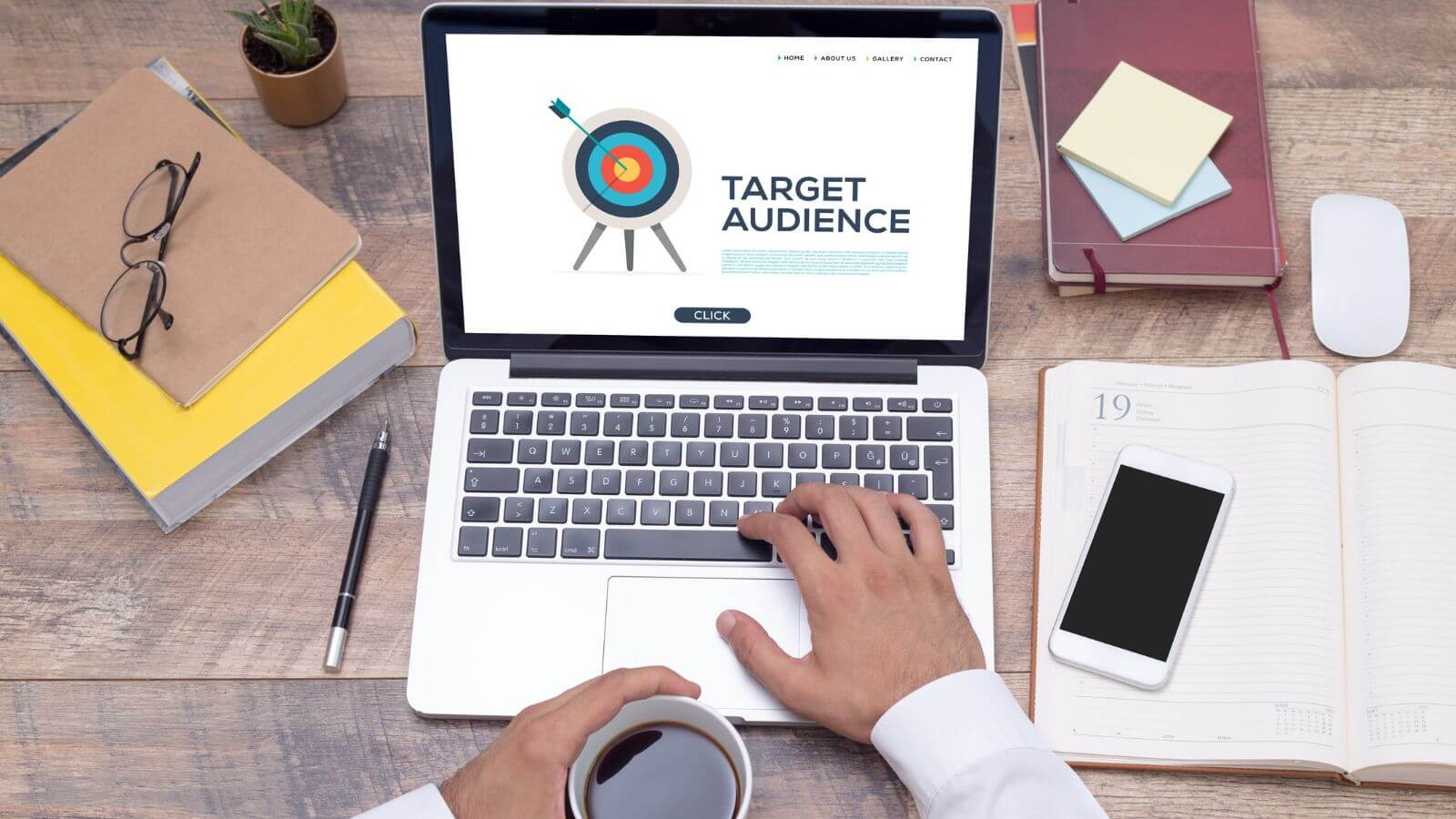 Demio: All-Around Quality Videos for Audiences
Demio provides tools to create live-hosted, series, and evergreen video content for your social channels. Created by marketers for marketers, this webinar platform focuses on strengthening your marketing or video strategy. With Demio, it's easy to build your sales funnel for your marketing teams.
✅ Key Tools and Product Features
Ease of use. With its user-friendly layout and interactive branding and design features, Demio makes it easy to customize your webinar experience for a professional video appeal you'll love and your audience will appreciate. 
Analytics and tracking. Track the success of your webinars with the video analytics features. 
Superior marketing. Easily set up a registration form that allows you to collect and organize user information and leverage email campaign features to remind your attendees of upcoming webinars.
Attendee engagement. Demio's wealth of interactive features, including downloadable handouts, interactive polls, and Q&A options, make your online videos more engaging to encourage conversions. What's more, there's no complicated software to download to access the platform. 
Headache-free integration. Demio easily integrates with many of the common marketing apps you use.
Affordable rates. Demio's monthly services start at $59 per month, and you can begin with a free, no-obligation trial. 
Vidyard: Explainer Videos and More
Vidyard is a versatile webinar hosting platform for all kinds of videos, whether you want to establish a presence on multiple channels like YouTube or have more than one audience to target.
✅ Key Tools and Product Features
Optimum video marketing. SEO tools make your videos easier to find for your attendees, and a hub for video caching streamlines user access.
Video customization and editing. Divide your videos into chapters and segments for future webinars or other marketing activities. Upload stories, demonstration videos, and more.
Key analytics. Know how well your audience is engaged using Vidyard's robust analytics software.
Vimeo Livestream: Live Event Webinars
If you want to host a stellar live event, Vimeo Livestream has you covered. Optimized for a range of smart devices, this platform is also ideal for launching a subscription channel.
✅ Key Tools and Product Features
Audience retention. Vimeo Livestream makes it easy to reach your audience, from setting up registration to launching email campaigns.
Audience interaction. With automated CTA features and live feedback and debate options, you'll keep your audience actively involved with each live event.
Performance measuring. Find out which types of videos perform best with performance measuring, whether it's explainer videos, personalized videos, or another type.
No-risk use. A basic Vimeo Livestream plan is free to use, and you can upgrade to a paid service when you're ready to commit.
Riverside: Clear Audio/Video for Content Traffic
Riverside is a webinar platform that got its start with podcasts. Show all your evergreen webinars with confidence using this reliable portal.
✅ Key Tools and Product Features
Consistent audio/video. Audiences enjoy quality audio and video from uploaded webinars, even if Internet quality isn't the best. This is an asset for all video players when promoting professional videos.
Easy editing. Riverside makes downloading both audio and video for editing purposes easier by being able to do those downloads separately.
Hassle-free marketing. Attendees can join any of your webinars with a click and share the content they like most with others, making it simple to market your brand.
Cost-effective. Start recording content for as little as $7.50 per month or explore Riverside's other plan options.
ON24: Continuous Marketing and Promotion
ON24 is a webinar platform that focuses on brand marketing and sales. If you need to grow your brand, create a strong social presence, or boost your marketing campaigns, give this option a look.
✅ Key Tools and Product Features
Customer conversion. Tools provided by ON24 will help you turn interested attendees into active clients. Analytics tracking allows you to know what's working with your webinars and what needs improvement.
Custom design. From logos to layouts, there are many ways to customize your webinars through ON24 so they stand out and evoke an emotional response from your audience.
Versatile viewing. Speech-to-text automated captioning in more than 50 languages makes it easier to reach your audience with personalized videos.
Easy integration. Integrate easily with your current marketing apps with ON24.
Webinar.net: Expanded Audience Appeal
If you want your webinar to reach a wider audience without limitations, then Webinar.net may be right for you.
✅ Key Tools and Product Features
100% online. Attendees don't have to download anything to access video content with Webinar.net.
Easy marketing. The website simplifies registration for users and email campaign reminders for your brand. You can even follow up with your audience after your webinar ends.
Communication services. Presenters can use a private chat for internal or to chat personally with attendees. Live group chats are available as well.
Audience engagement. Use surveys and live Q&A sessions to create audience engagement. Attendees can also share content they like with others.
Annual plans start at $6,000 for up to 100 audience members.
WebinarGeek: Information Processing Compliance
To stay compliant with the GDPR, WebinarGeek has you covered. This browser-based webinar platform boasts a multitude of other technical advantages to guarantee a smooth session for you and your attendees.
✅ Key Tools and Product Features
Marketing features. Create a registration page, a countdown timer, reminders, a follow-up email campaign, and more with WebinarGeek to keep attendees interested and engaged.
Interactive tools. Keep your audience engaged with polls, quizzes, eye-catching CTAs, and more.
Multiple presenters. Create side-by-side videos featuring as many presenters as you need.
Easy integration. WebinarGeek integrates with the marketing apps you already use.
Affordable. Plans start at $21 a month.
Zoho Meeting: Accommodate Remote Workers With Ease
Zoho Meeting is a strong contender to meet all your remote collaboration needs. It's a solution that combines online meetings with webinars.
✅ Key Tools and Product Features
Live video. Insert live online videos and have multiple feeds running within a single webinar.
Involve the audience. Attendees can take center stage through various Zoho Meeting features, which is ideal for explainer videos.
Customize invitations. Enjoy customization tools to craft custom webinar registration and reminder forms.
Format variety. You can download records in the way that benefits you best.
Easy pricing. There's one plan available and it's $16 per month.
Webex by Cisco: For the Enterprising Enthusiast
Webex by Cisco is your video marketing platform for enterprising needs, conferences, and webinars. Host up to 100,000 audience members at one time.
✅ Key Tools and Product Features
Viewer control. Easily monitor what your audience sees on screen.
Rehearsal prep. Hold a pre-webinar run-through on stage to fix any last-minute issues and polish your presentation.
Communication tools. From chat features to enabled emojis, your audience will stay communicative throughout every session. Enjoy real-time translation in over 100 languages.
Audience engagement. Keep audience members interested with polls, Q&A sessions, gesture recognition, and more.
Low investment. Get started with a basic plan for free.
ClickMeeting: Professional YouTube and Facebook Meetings
ClickMeeting is a webinar platform that doubles as a conferences and meetings solution. Bring your entire team together easily and efficiently.
✅ Key Tools and Product Features
Custom layout. ClickMeeting provides a custom conference space, including waiting rooms for attendees.
Streaming and sharing perks. Enjoy live streaming for both YouTube and Facebook, as well as screen, video, and file sharing.
Marketing benefits. Monetize your webinar, engage in Q&A and chat sessions with your audience, and export your leads to CRM. Enjoy all the landing pages you need as well.
No risk. Join for free, then choose a plan after your trial ends.
WebinarNinja: A Solution for Teachers and Trainers
Ideal for webinars based on explainer videos, personalized videos, and other types of videos in this niche, WebinarNinja helps you reach and educate your audience in several interactive ways.
✅ Key Tools and Product Features
Presentation variety. Whether you want to host pre-recorded, live, hybrid, or on-demand videos, WebinarNinja can accommodate you.
Engagement resources. Customize audience engagement with emails, thank you pages, buttons, and other communication and marketing tools. Polls, Q&As, and other audience engagement options ensure you keep your audience interested with minimal effort.
Handy design. WebinarNinja has built-in email and landing pages so it's easy to capitalize on this platform's resources.
Risk-free. Join for free or choose a price plan that works for you.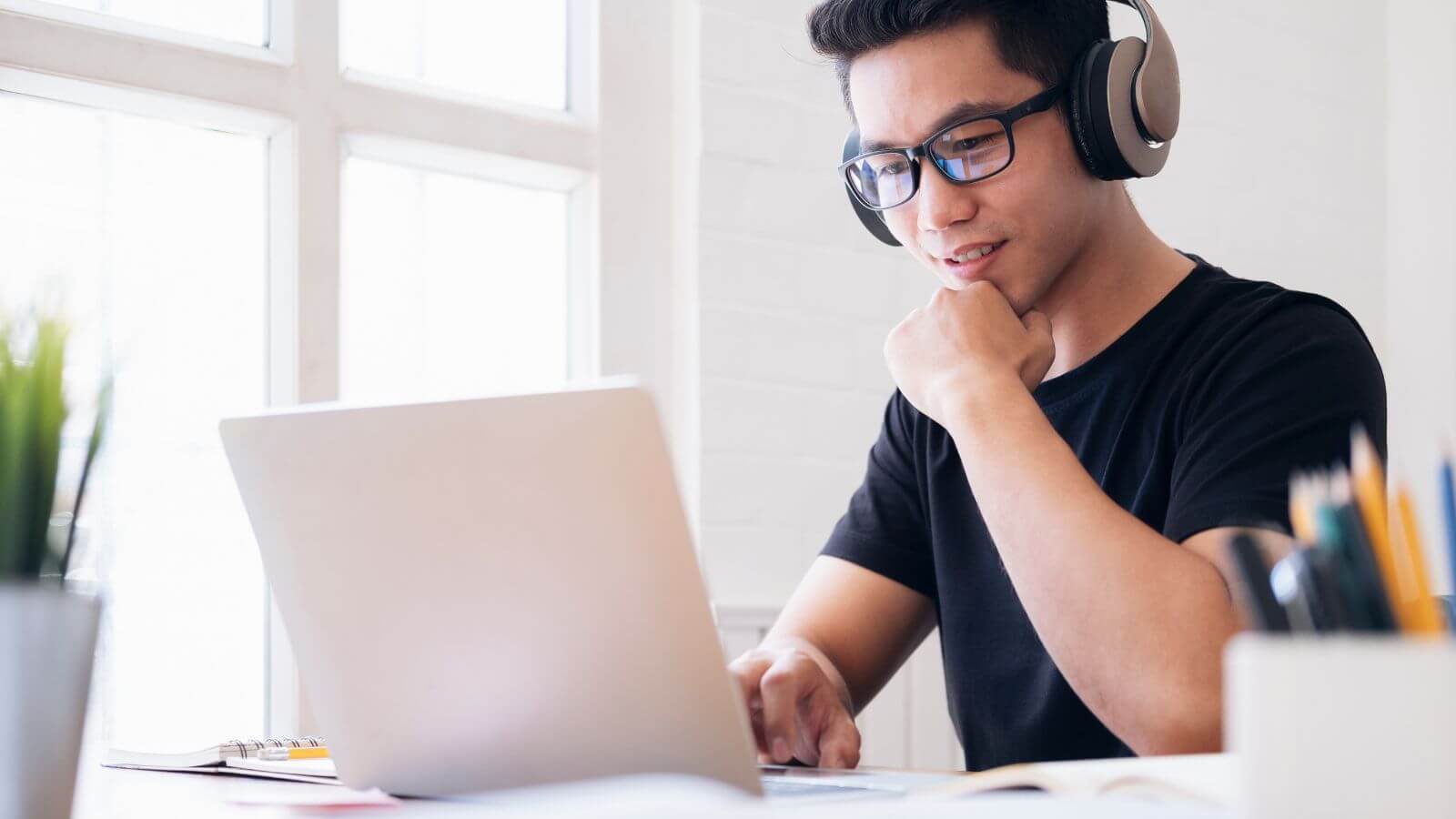 Welcome the Near Year With a Top-Tier Video Marketing Platform
As you ring in 2023, revitalize your webinar strategy by choosing the best video marketing platform for your needs. Aim to increase the number of attendees at your webinars and make your video experience great. Once you've found a platform that meets your criteria, you can start making your social channels stronger than ever.
Our team at Banzai wants you to succeed and can help you take your online videos to the next level. Schedule a complimentary consultation with our team today to find out how.