If you're on the sales or marketing team behind a SaaS, no doubt you're under pressure to deliver a constant stream of leads and new customers to help your company grow.
But the value you bring to your company isn't a numbers game — as a subscription-driven business, your company's growth relies on building meaningful, high-quality relationships that have the potential to drive revenue over the long term. Building those relationships with thousands of prospects at a human-to-human level demands the most precious resource you have: time.
That's where evergreen webinars come in. They help maximize high-potential relationships and convert leads to sales at scale while delivering significant value to your prospective customers on a 24/7 basis. When planned properly, your evergreen webinar campaigns can be your lowest maintenance and highest revenue-generating channel in your SaaS marketing stack.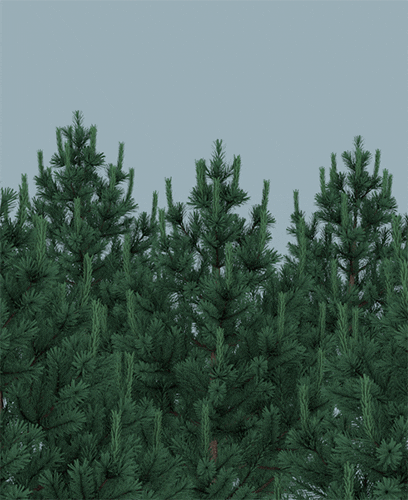 As the co-founders of Demio, we've relied on automated webinars to generate 30,000 leads for our initial product launch and beyond. This guide is a compilation of some of the biggest lessons we've learned — not only from our own experience, but also from the hundreds of SaaS marketing superstars we've interviewed for our podcast, SaaS Breakthrough, and the thousands of customers using our platform, Demio, to accelerate their business growth with automated, evergreen webinars.
The following sections will walk you through frameworks to set yourself up for evergreen webinar success so you can promote your services, drive leads, and sell a ton of products. You'll learn to:
Get started — get an introduction to evergreen webinars, how they work, and how they can be used to effectively connect with customers.
Prepare to be effective — dive into the details of selecting a topic, creating webinar content like slides and polls, and developing a promotional strategy.
Record your live presentation — be ready for the big day with tips on going live, troubleshooting on the fly, and tools to keep your recorded webinar engaging.
Follow up — make sure to reconnect with attendees post-webinar and get the most bang for your buck.
Go further — evaluate the effectiveness of your webinar and plan ahead to your next campaign.
Let's jump in!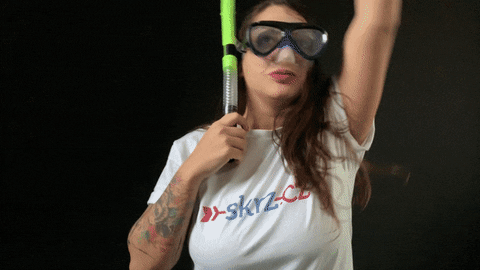 ---
Table of Contents
---
Part 1: ​​​​​​​​​​​​​​What Are Evergreen Webinars and Why Are They Important?​​​​​​​
When you hear the term "webinar," what comes to mind? You might imagine an infomercial-style sales pitch, a slide presentation, educational content, or some combination of all those things.

In reality, a webinar is simply another marketing and communication channel; it's a way to connect with your audience and deliver value through an interactive, real-time experience. An evergreen webinar turns that real-time experience into an interactive, automated event that generates leads and sales on autopilot.
Evergreen Webinars Give Your SaaS Company a Human Face — at Scale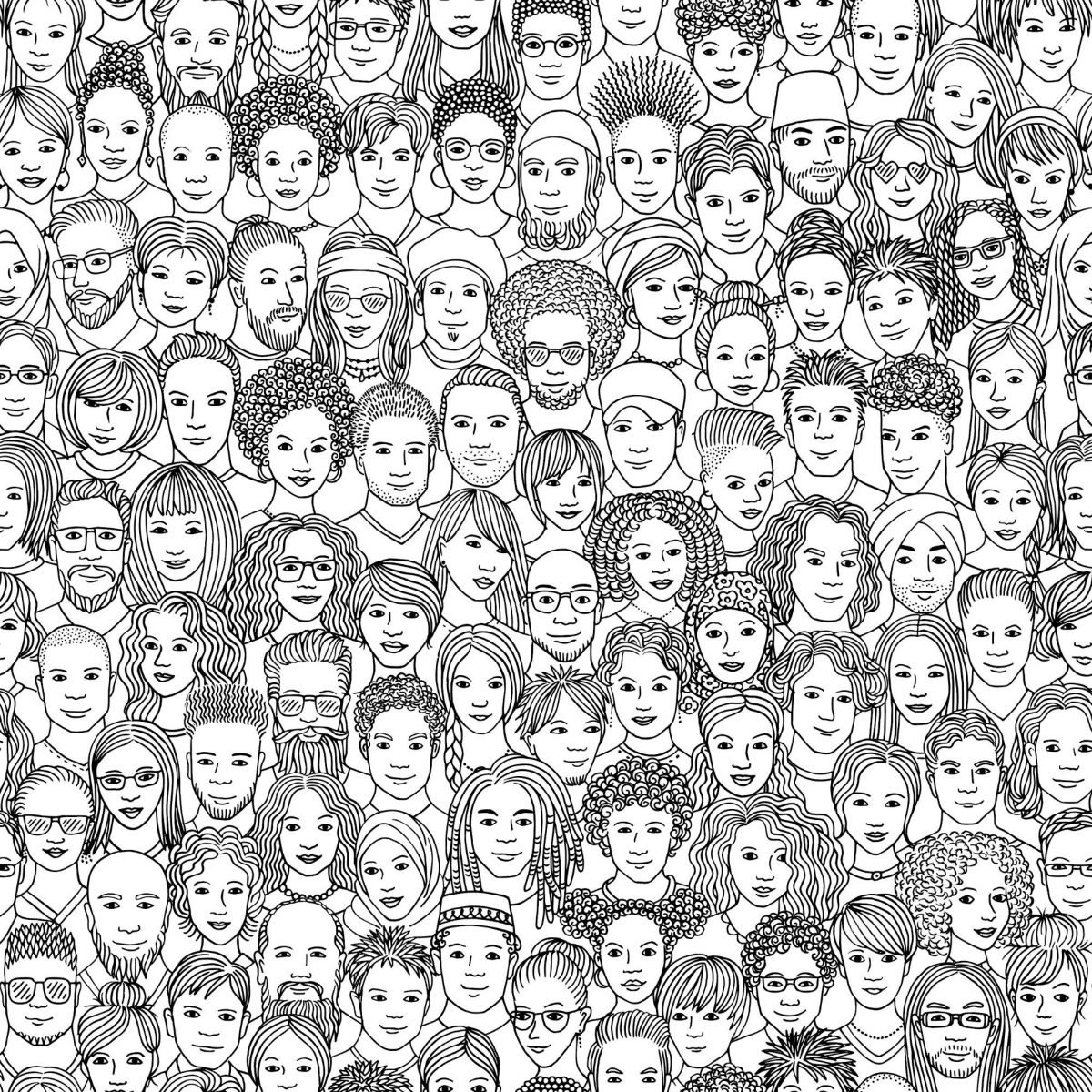 For SaaS companies, they're an especially useful weapon in your marketing armory because they allow you the chance to demonstrate how your service is used, or train your customers so they get more out of your service. This boosts usage and retention, and reduces churn. Pretty neat, huh?
Evergreen webinar campaigns, then, make it possible for you to deliver relevant human interactions to your target audience perpetually, no matter the size of your team or the scale of your company.
Are evergreen webinar campaigns the same as recorded webinars?

People often use the terms "evergreen" and "recorded" interchangeably. But while "recorded" may describe how a webinar is viewed, "evergreen" usually describes the content, promotion, and method of delivery of a recorded webinar.
Recorded Webinar = A recording of a previously live webinar event. ​​​​​​​
Evergreen Webinar = A recorded webinar about a topic or issue that is always relevant to your target audience, delivered continuously through marketing automation.
Example of a Recorded Webinar Topic (not evergreen):
2019 Graphic Design Trends for B2B SaaS
The topic is relevant to an audience, but won't stay relevant forever.
Example of an Automated Evergreen Webinar Topic:
How To Create Infographics for B2B SaaS Blogs in Minutes
This topic is always relevant to a particular audience.
---
Why Are Evergreen Webinars an Effective Tool for SaaS growth?
As a SaaS marketing professional, you have four big dragons to slay: increasing lifetime value of customers; reducing churn; expanding your market reach; and maximizing your resources.​​​​​​​ Evergreen webinars can provide a simple, always-on solution for your biggest SaaS marketing challenges.
More often than not, we see SaaS companies utilizing webinars with one of these three goals in mind:
Lead Generation

Since registration is an expected part of any webinar event, you'll be able to capture registrations as new leads seamlessly (with very little resistance, even with cold traffic).
Demand Generation

You may already be generating consistent lead flow from your blog, resources, videos, case studies, ebooks, etc. However, you probably don't have enough resources to offer one-on-one sales demos to every new lead immediately.
By using webinars and promoting them to your existing leads, you can continuously engage and qualify those leads until they're hot prospects ready to chat with your sales team.
Customer Engagement

One of the easiest ways for a SaaS company to grow revenue is by focusing on existing customers. By reducing churn and growing expansion revenue, SaaS companies can grow without even attracting new customers.
Webinars are a great way to engage your customers, keep them active, and teach them more about your product in an interactive environment.
BONUS BENEFIT:
Reusable Content for Multiple Channels

It's overwhelming to create content for every marketing channel from scratch. You'll need a full team of content creators to create native content for Twitter, Instagram, Facebook, your blog, YouTube, email, your podcast, and more.
One of the easiest ways to produce content for all of these channels without hiring an army of content creators is to use the top down approach. This method focuses on creating long-form content (a.k.a. your webinar) you can repurpose for each and every marketing channel you use, from blogs to social media.
What Evergreen Webinars Are NOT

Before we dive into how to create an automated evergreen webinar marketing campaign, we need to dispel a big misperception:​​​​​​​
Evergreen webinars are not "fake live webinars."
There are some platforms and systems that abuse the trust of potential customers by doing everything they can to trick attendees into thinking a presentation is truly live.
For some people who have been burned in the past, the very thought of using an automated webinar brings to mind the worst of shady, infomercial-style marketing tactics: the "Fake Live Webinar" or, as we like to call it, the "faux-binar."
At Demio, we took a stand against the Fake Live Webinar with a more ethical approach. Not only because it's the right thing to do, but also because it's smarter business.
With the right tools and marketing frameworks, it's possible to increase engagement and excitement over your evergreen recorded content and see awesome conversions — without having to resort to deceptive tactics.
Now that we understand what an evergreen webinar is, let's start building one!
---
​​​​​​​Part 2: Setting Your Webinar Goals

​​​​​​​Before you even begin to brainstorm what your webinar should cover, it's important to establish the goals of your campaign and how you plan on accomplishing them. Here's a quick list of questions to ask yourself:
What purpose will your webinar serve? As you saw in Part 1, most SaaS companies have one of three goals in mind for an evergreen webinar campaign: lead generation, demand generation, and customer engagement. 
What Key Performance Indicator (KPI) will you need to determine campaign success? Your KPI might change depending on your answer to Question 1. For example, a lead generation webinar campaign uses sign-up and attendance rates as KPIs, while a demand generation webinar campaign will focus on sales conversion rates. 
Who is your target audience? Specifying a precise audience for your webinar will help you define a hyper-relevant topic that they will jump at to learn more about.  
What level of awareness does your target audience have? Finding the right topic for your webinar also relies on understanding where your target persona is in their customer journey and how in-depth your webinar content needs to be in order to guide them to the next phase. 
---
Part 3: Building Your Evergreen Webinar Campaign
Once you've established your campaign goals and decided on a topic, it's time to plot out a roadmap to bring your campaign to life. Below we list the key building blocks of an Evergreen Webinar campaign.
---
1) A Strategic Webinar Promotion Plan

"Without a 'pre-webinar' campaign, everything else fails. If nobody registers, nobody will show up, nobody will engage, etc."

Wyatt Jozwowski, Co-Founder, Demio
If no one hears about your webinar, no one will register! There are all kinds of promotional strategies to drive traffic to your registration page, both paid and unpaid.
​​​​​​​​​​​​​​1 – Paid Advertising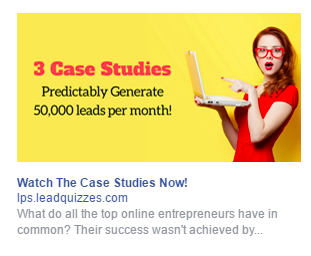 Depending on the purpose of the webinar (and your budget), you might want to use paid advertising to promote it. This makes sense if you're running a sales webinar, but it can also be useful for other types, even if you're not selling anything. Paid advertising allows you to get an incredibly targeted audience on your webinar, increasing potential conversions.
2 – Email Your List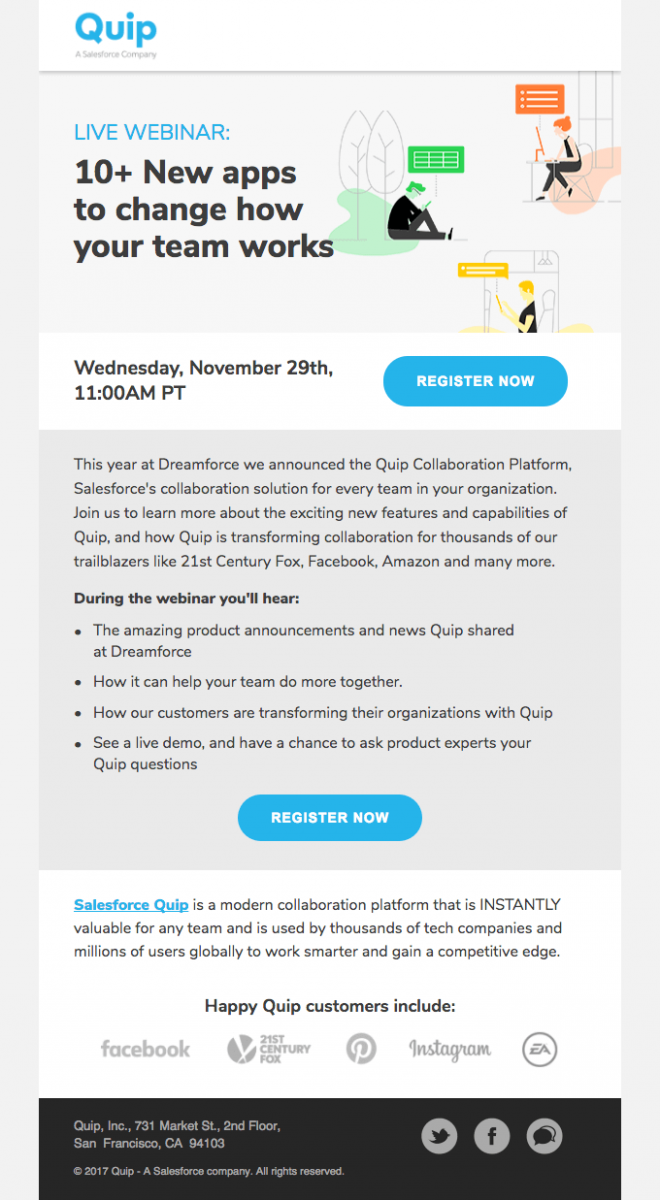 This is by far one of the easiest places to go to get people to sign up for your webinar. Having and marketing to your own audience will also give you the highest registration conversion rates as well as the warmest leads (they know you already).
3 – Get Social with Facebook Groups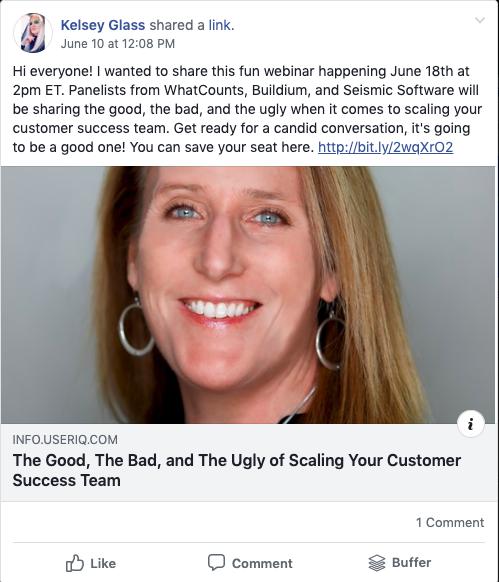 Facebook groups can be a great way to get people to your webinar. A word of caution, though: most Facebook groups have rules against blatant advertising and self-promotion. Talk to the admin and ask if you can provide value to the group with a free webinar.​​​​​​​
4 – Strategic Partnerships & Affiliates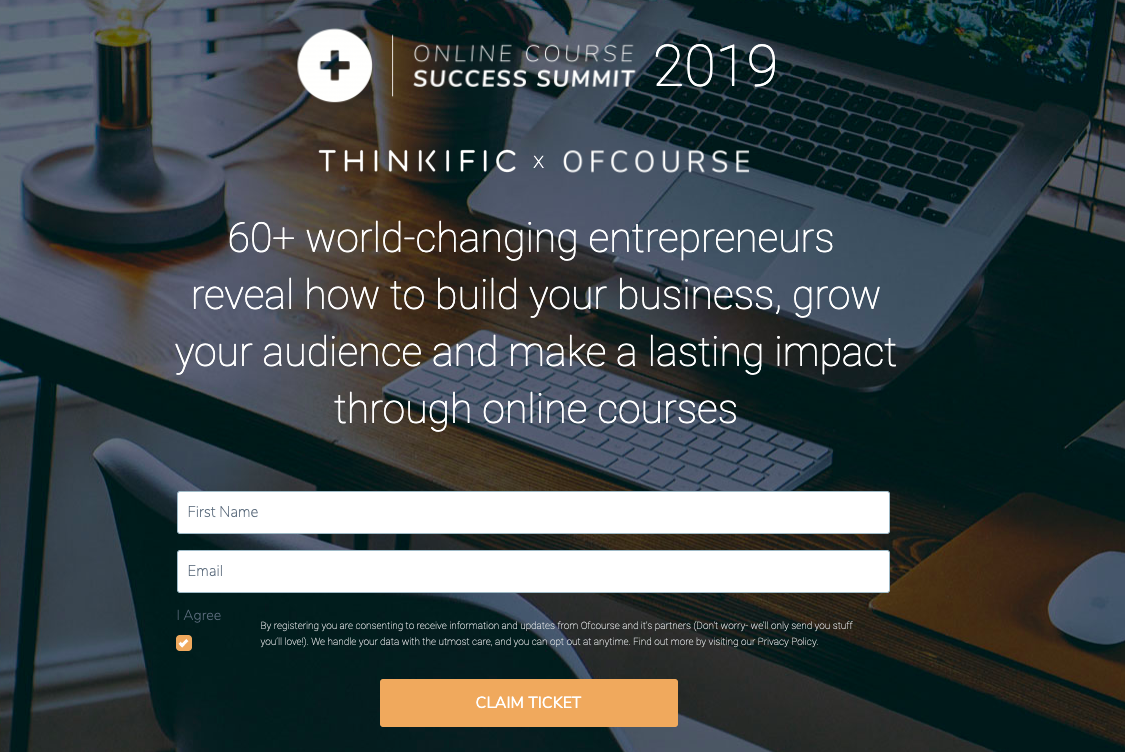 Complementary SaaS companies can leverage each others' lists by partnering to present webinar events, then turning the recorded content into evergreen campaigns.
We are huge fans of strategic partnerships around here. Between co-marketing events with other SaaS companies and our Affiliate Partnership Program, strategic partnerships are responsible for ~20% of our revenue.

For example, we recently co-marketed the Course Success Summit for the course-building platform, Thinkific. The summit is a collection of masterclass-style webinars presented by leading course creators. When prospects register for the free Summit, each session recording is only available for 48 hours, or they can purchase unlimited access so they can view the sessions on-demand.
We also have an Affiliate Partnership program, where we offer a commission to people and companies for promoting our automated webinars to their lists.
You'll want to have tracking links through an affiliate platform (we use FirstPromoter) to track the registrants and conversions from the webinar to accurately pay your affiliates.
Want to learn more about building your promotion strategy? Here's our guide to Webinar Promotion Best Practices.
---
2) A High-Converting Webinar Registration Landing Page

At a basic level, your landing page is where your prospects provide their contact info so they can access your webinar. But any marketer can tell you it is much more than a contact form.
A webinar landing page is the threshold where your prospect decides whether or not they want to register for your webinar, and that decision is based on whether they can trust you with their most precious resource: time. 
​​​​​​​Elements of an Awesome Webinar Registration Landing Page
Creating a great registration page is a subtle craft: you don't want to overwhelm your prospect with information, but you want to give them just enough to make their decision to register a no-brainer. Here's what every webinar registration page needs to get sign-ups:
Relevant, persuasive copy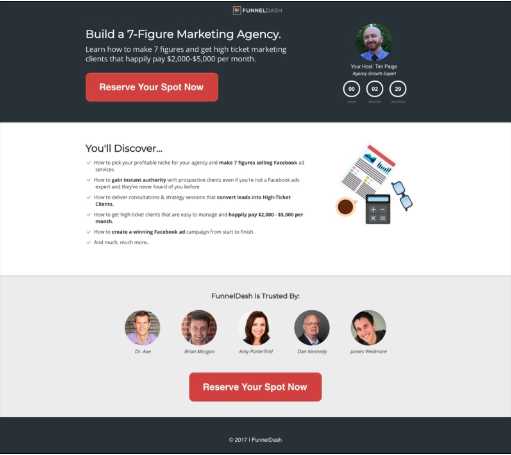 A high-converting landing page needs an attention-grabbing headline (see: Finding Your Hook), a concise description of the webinar topic, and a clear, compelling answer to your prospect's favorite question: "what's in it for me?" 
Clean visuals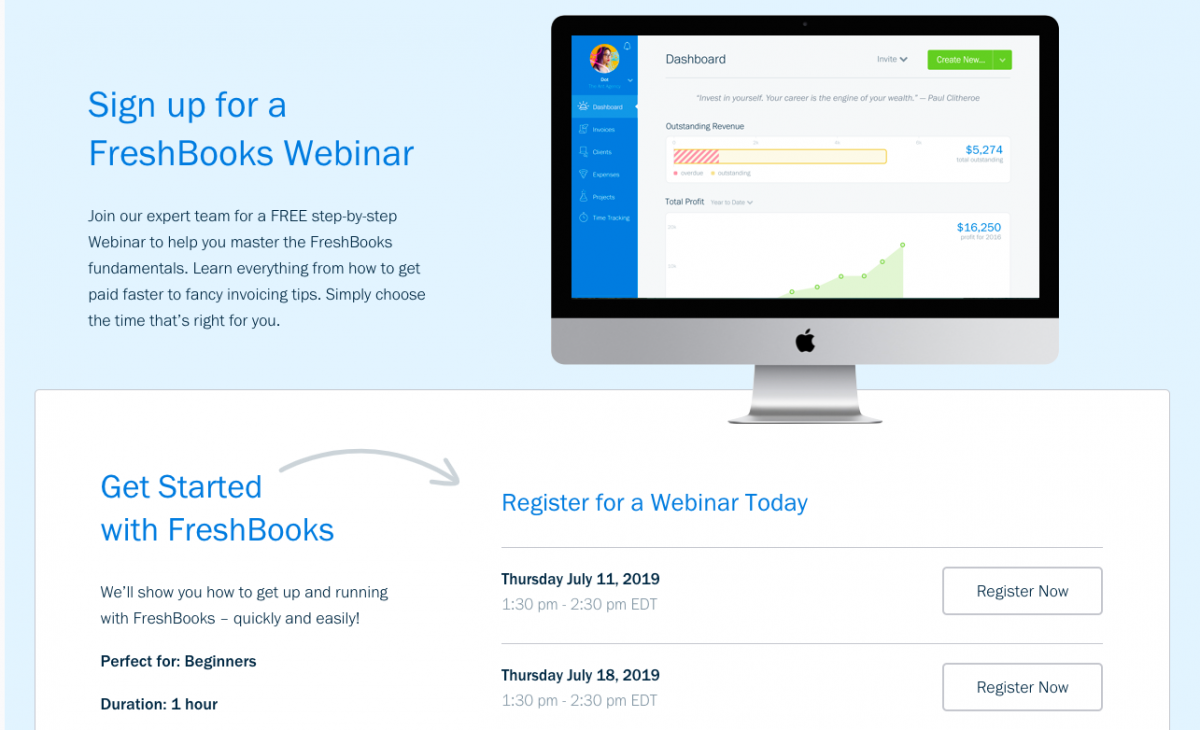 Don't underestimate the importance of the role the eye plays in decision making. Your registration page should be uncluttered, with lots of white space around the most important spots like your registration form and submission button. If you have images, they should have a clear relationship to the webinar topic.
A clear call to action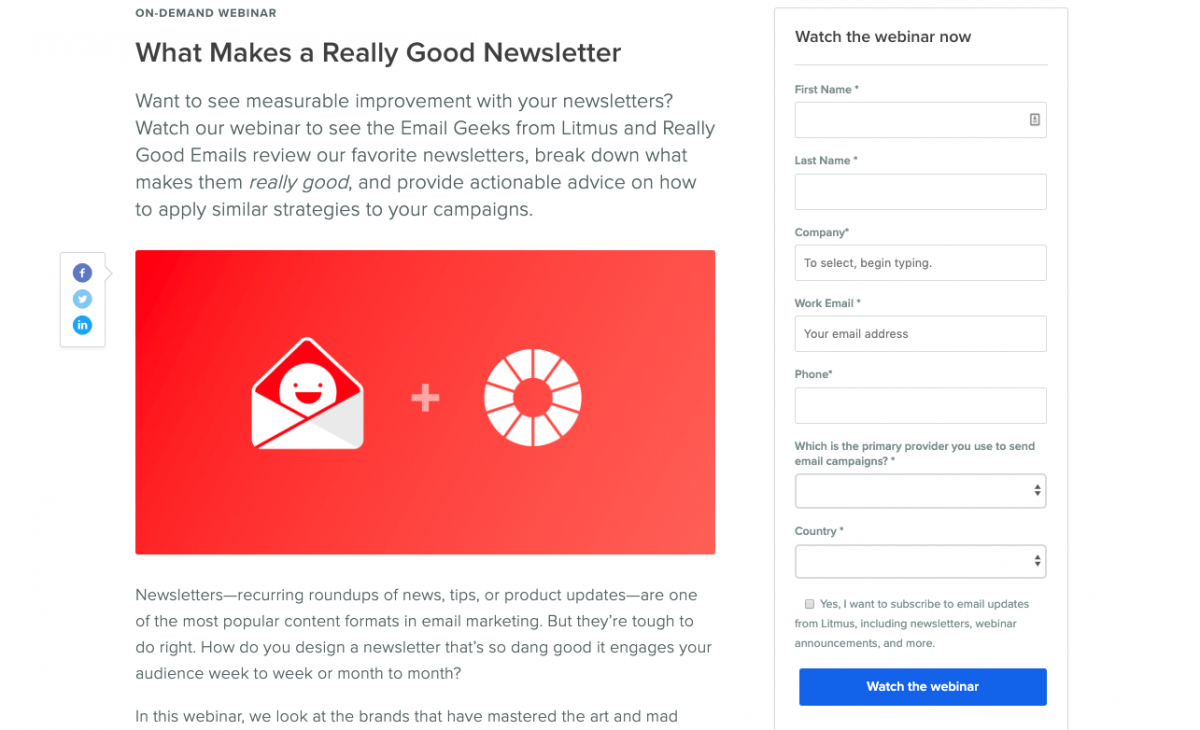 Make what your prospect needs to do to register unmistakable. Bright, eye-catching CTA buttons with a clear message (i.e., "Reserve my spot!") are key.
Social proof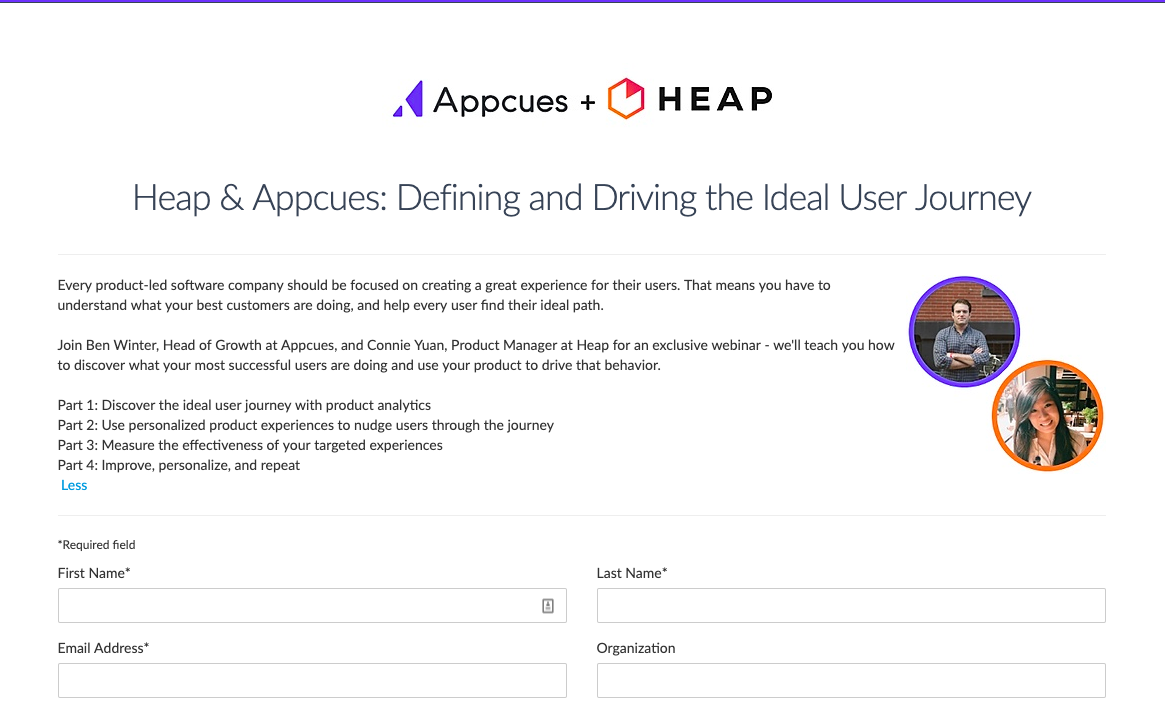 Gain your prospects' trust by demonstrating your expertise on the webinar topic. Include a bio listing your presenter's accomplishments and, if you have them, testimonials from past webinar attendees. You can even embed a video preview of the webinar to increase your prospects' desire to sign up so they can see and learn more.
Urgency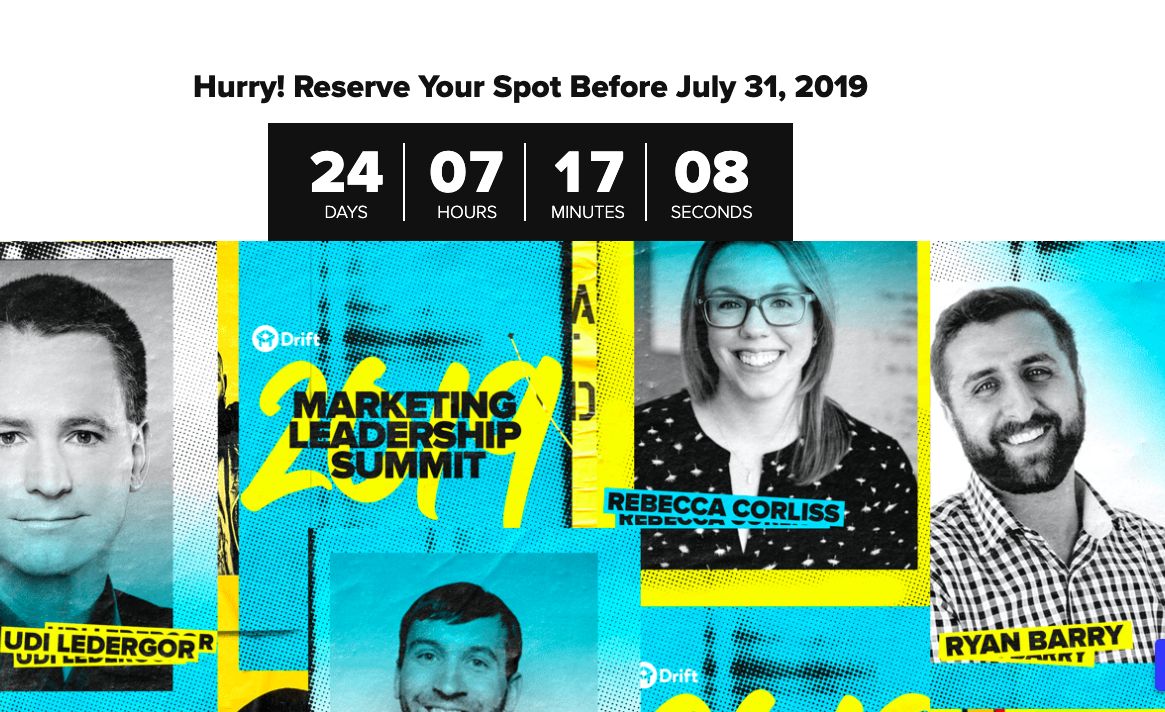 Convince your prospect that they need to sign up for the webinar now, or they'll miss out on something crucial. You can create a sense of urgency, for example, using a countdown timer for a bonus offer (like a discount code) that will expire after a certain amount of time, or by promising a special tool only accessible to webinar attendees.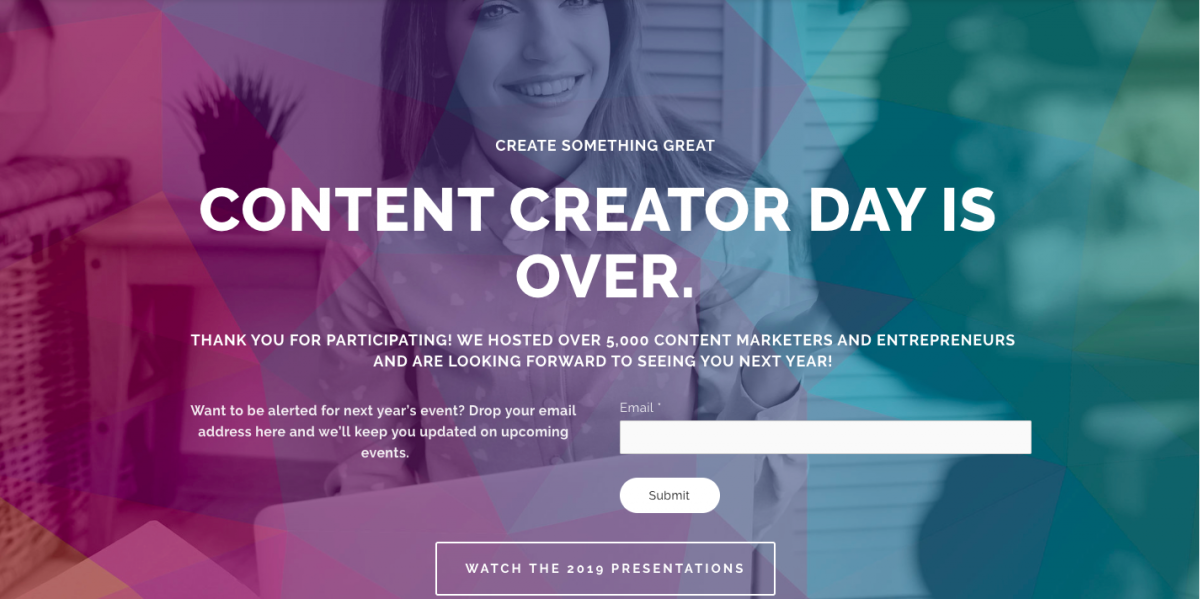 We like to use Deadline Funnel for driving authentic urgency behind our time-sensitive campaigns. When an offer expires, people are redirected to an expiration page (with an invitation to sign up for the waitlist for the next event).
Webinar Landing Page Builders
Having reliable, easy-to-use landing page software application is ESSENTIAL for your webinar promotion stack, and thankfully, you have plenty of options.
From Leadpages to Instapage, OptimizePress to Thrive Themes, and a variety of others, you'll never run out of choices.​​​​​​​ Demio also offers customizable registration page templates, and if you need a robust suite of landing page features and analytics, you can connect third-party landing page services to our webinar platform.
For a quick guide to building a high-converting webinar registration page, check out this post on our blog: Creating Registration Pages for Your Webinar
---
3) A Perfectly-Timed Automated Email Sequence

"Our email sequence starts by sending registrants to the replay page. As the time draws closer to the deadline to get the offer, we talk more about the offer and losing the opportunity to get in on it. By the time we send the last email on Tuesday night, we get another 2–5 purchasers."

Tanya Brody, FunnelDash
Great emails are a crucial piece of the evergreen webinar campaign puzzle. After all, there's no point collecting leads if you don't follow up with them! Your automated emails will help ensure attendance and post-webinar conversion rates while also giving your prospects a taste of your brand personality.
The Four Emails Essential to Every Evergreen Webinar Campaign
Once someone registers for your webinar, there's no guarantee they'll actually attend. Regardless if your event is live or recorded, you need to stay at the forefront of people's minds to convince them to watch your presentation and take action.

Here are the emails you'll need to create as part of your automated sequence.
Invitation Email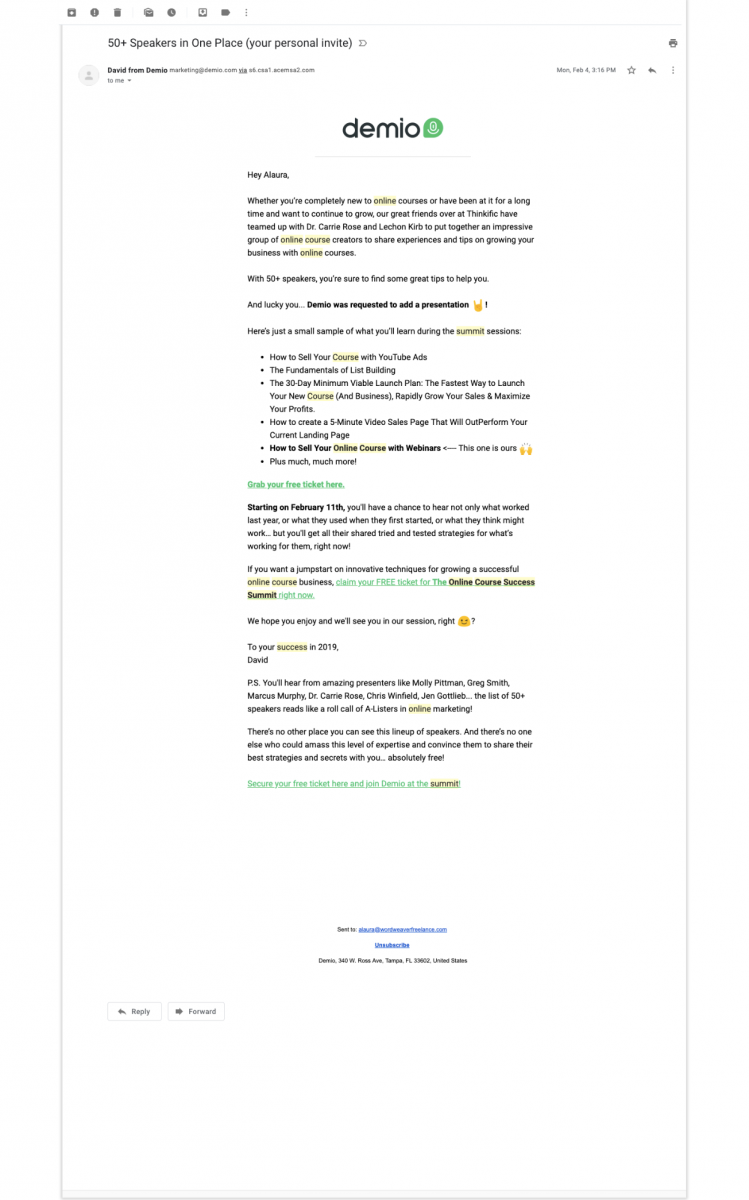 Think of your webinar invite as a mini landing page. Clearly communicate:
The hook – How is this webinar going to solve my pain point?
The value – What will I take away from the presentation?
The qualifications – Who is presenting, and what makes them experts on the topic?
The timing – When will the webinar be presented, and will I have access to recordings?
The urgency – What's at stake if I don't register/attend ASAP?
The call to action – What should I do to get signed up?
Confirmation Email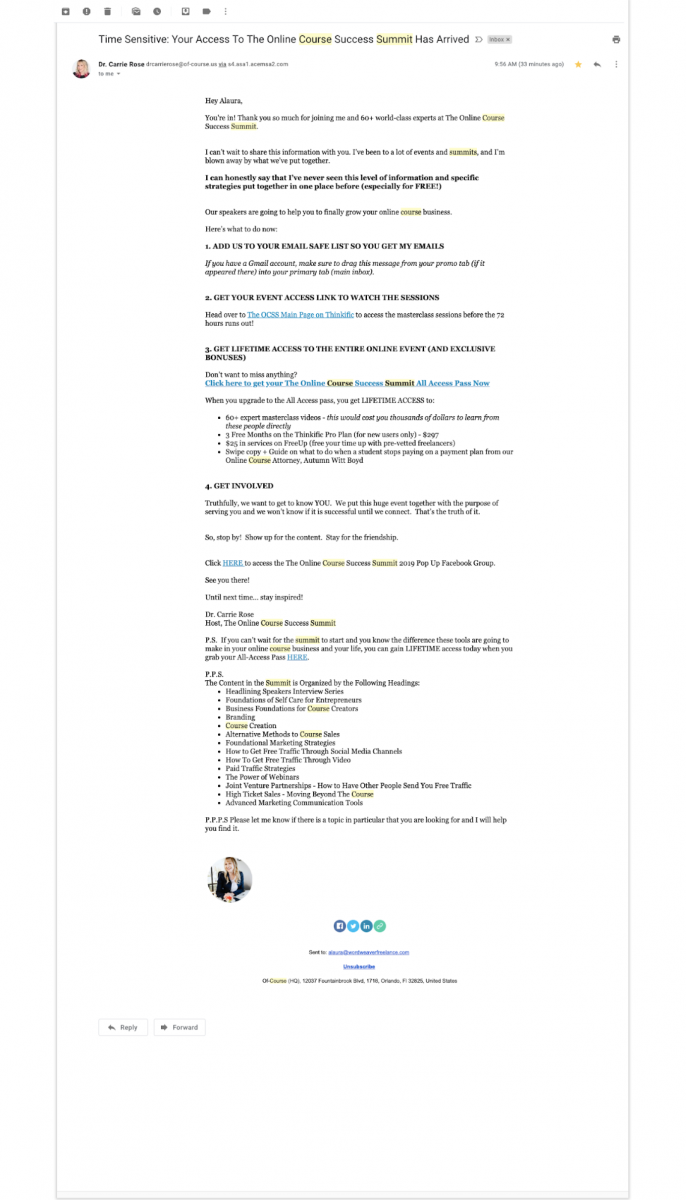 Your first email after someone registers will contain the details required to attend the webinar.
Reminder Emails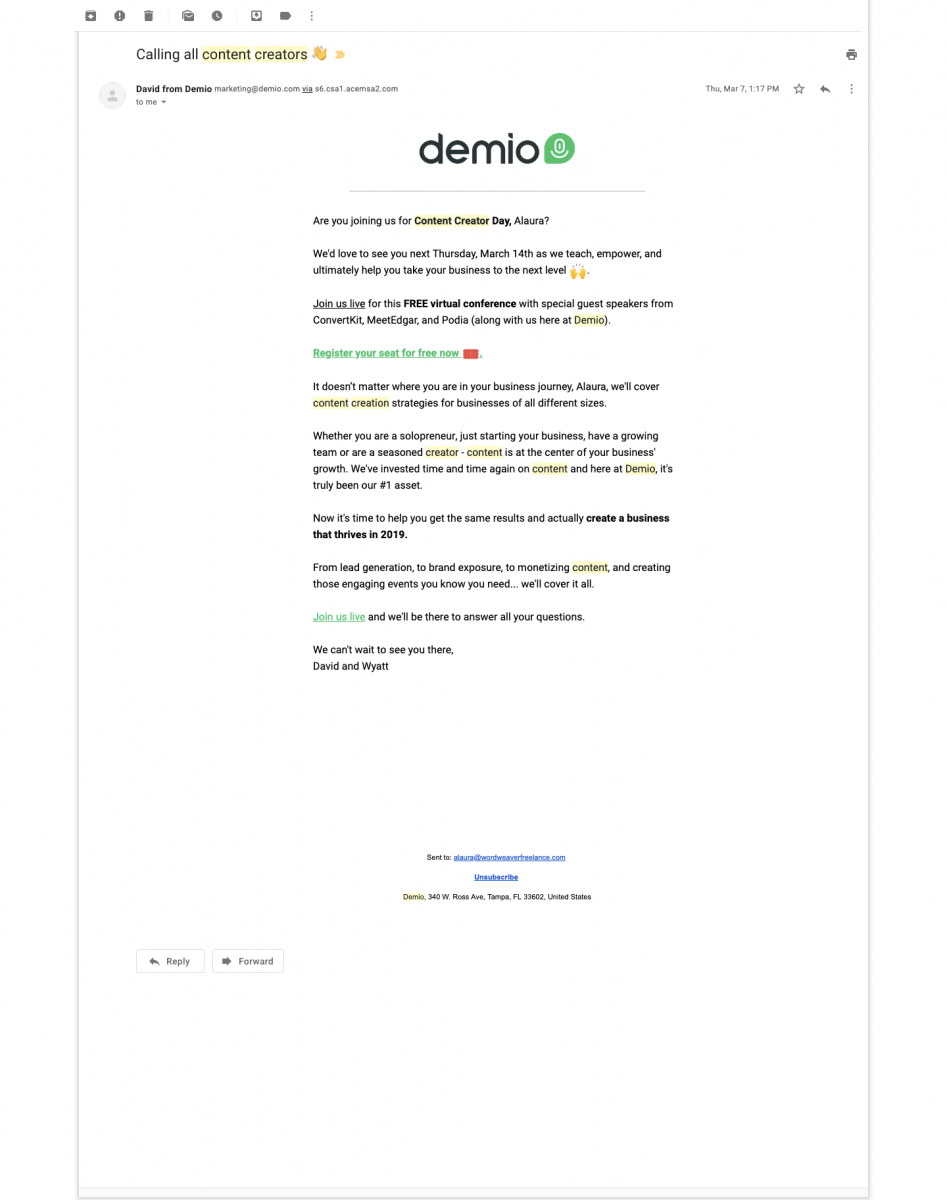 After that, you'll send 2–3 reminders to get them to actually attend at the scheduled time/before access expires.
Replay Emails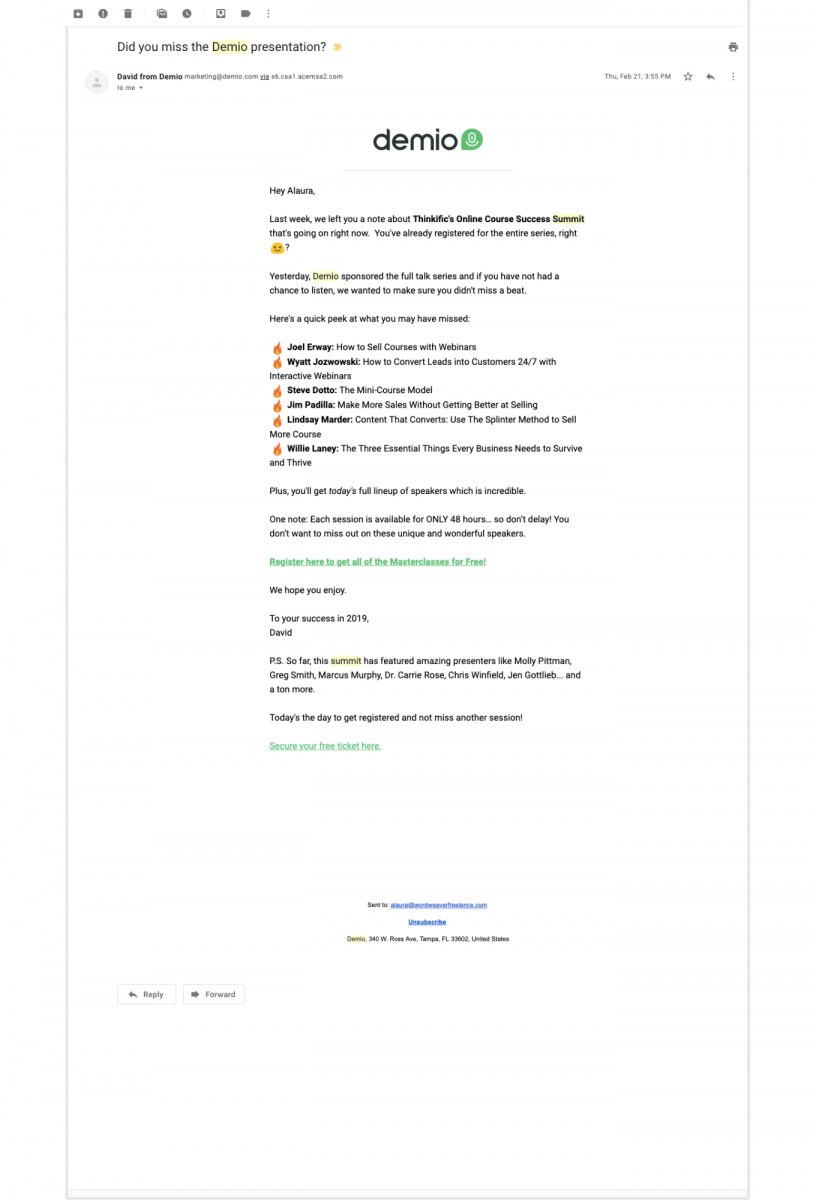 Those are followed by 1–2 emails with links to the webinar replay. In an evergreen campaign, it's important that you make this content available for a limited time.
Sales Emails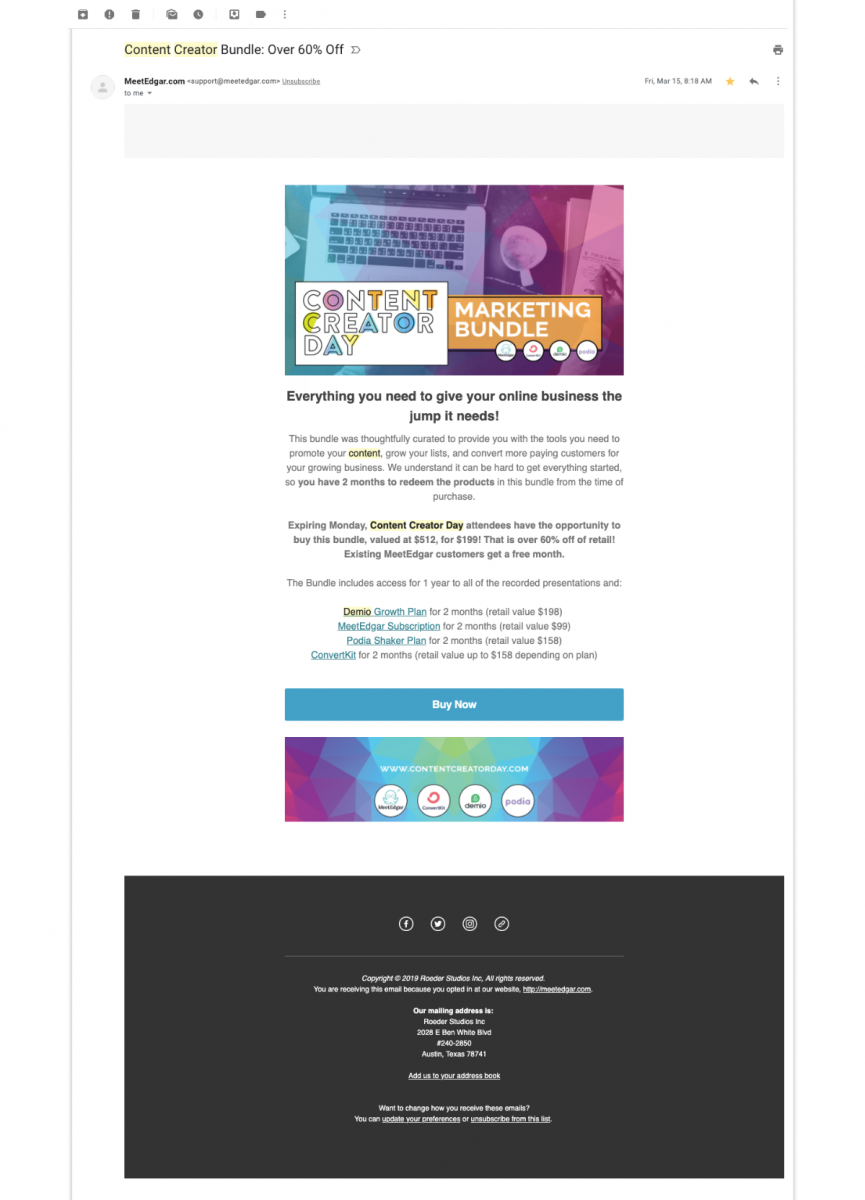 If your webinar's goal is to generate sales, you'll send follow-up emails to pitch your product or service and link to a sales page. You can even sell unlimited, on-demand access to the webinar content you've been promoting. These emails will increase in urgency as the expiration date of your special offer approaches.
Customer Relationship Management (CRM) & Email Automation Tools
Your CRM is the lifeblood of your business. Picking the right CRM that would also support all kinds of automated email marketing campaigns was a big priority for us. We've been super impressed by Drip and MarketHero (both showing great automations and flexibility), but our hearts still belong to the platform it all began with: ActiveCampaign.
ActiveCampaign is surprisingly robust in both its automations and its CRM capabilities. You can create autoresponders based on a ton of different conditions, automate and segment your contacts and lists, add notes to contacts, and send targeted messages straight to your website visitors.
---
4) Super High-Value Webinar Content

"We aim to run webinars that have such good training, you'd pay for them."

Joanna Wiebe, Founder, Copy Hackers & Airstory
Question #1: How many fake-live recorded sales pitches disguised as informative workshops have you been subjected to?
Answer: TOO MANY.

Question #2: Do you trust the people who use bait-and-switch tactics to sell stuff to you?
Answer: Probably not.

So, don't do that to your prospects. Instead of creating content that will only benefit your bottom line, create a webinar that's so packed with meaningful value, your audience would happily pay to watch it.

In fact, more and more SaaS companies are investing in creating value-packed webinars for the purpose of selling on-demand access to the recordings!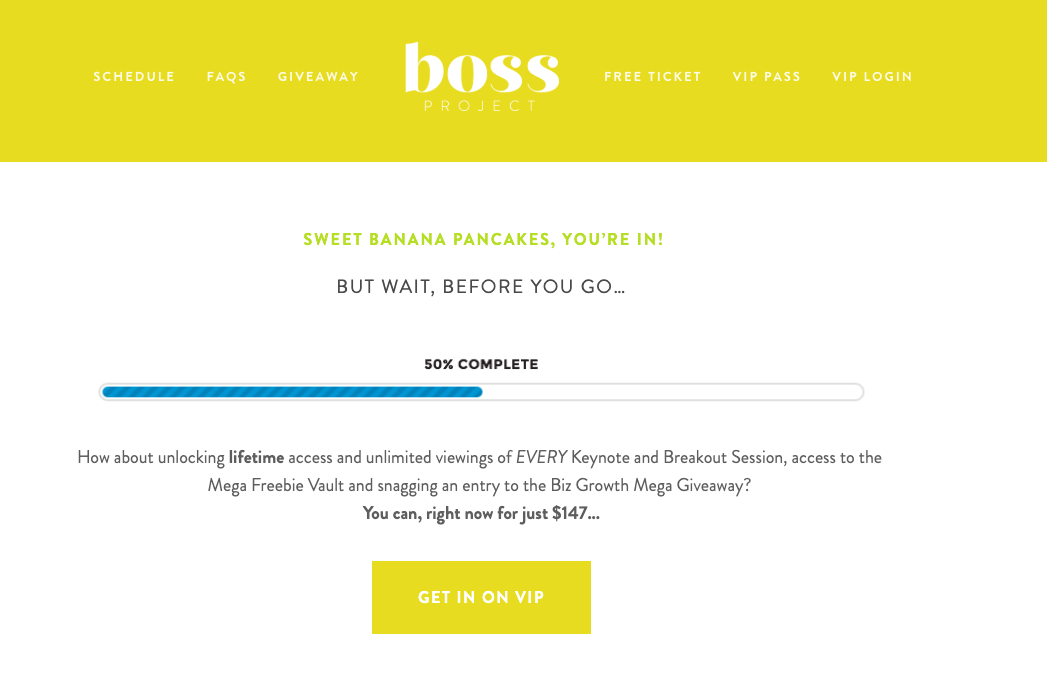 MeetEdgar, for example, sells lifetime access to recordings of their online events for a nominal fee. That way, the cost of producing the webinar content is covered and their content acts as its own revenue stream, regardless if webinar attendees become paid MeetEdgar customers.
So, what makes a webinar so good people would buy a ticket to watch? Here are the secret ingredients to a blockbuster webinar:
The Perfect Hook

Even if you have the slickest marketing campaign known to SaaS, if your webinar topic doesn't resonate with your target audience, it will sink like a lead balloon. The key to a great webinar topic? Finding the perfect hook.
A "hook" is a short story, phrase, or concept that immediately makes your prospects want to look deeper into your offer.
The hook increases all your numbers, but most importantly will attract the RIGHT prospects for your webinar. Even better, a proper hook will not only reach the right people, it will leave them anxious and excited about watching your webinar.
The Right Host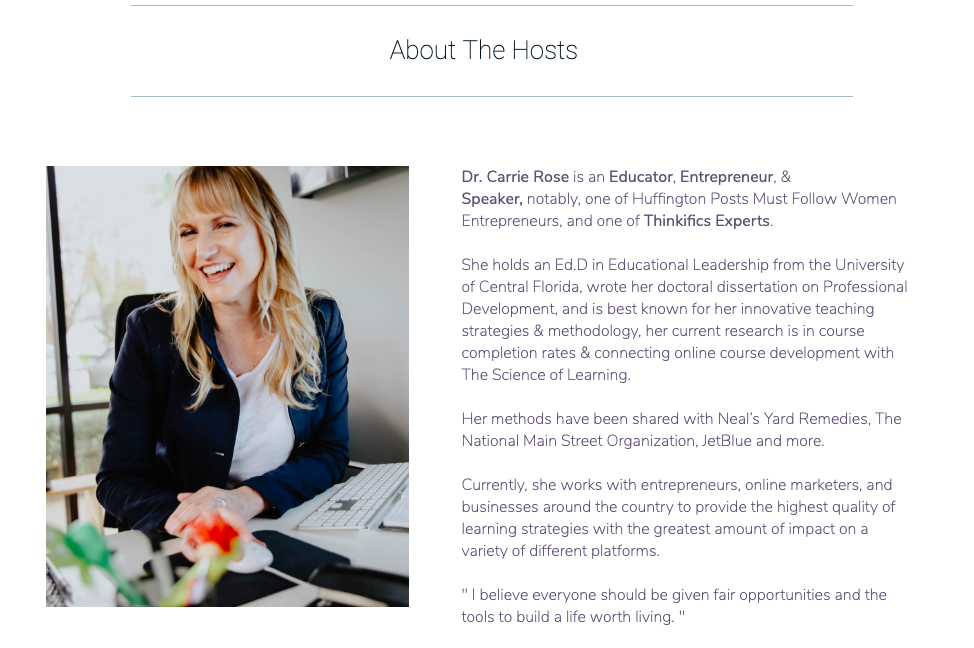 You don't have to be a TED Talk-level presenter to be a good webinar host, but you absolutely should know what you're talking about, and feel comfortable helping others understand the topic. Camera shy? The good news about evergreen webinars is you can record them and edit out the awkward bits.

A smart option is to invite an industry expert outside your organization to present the webinar. If your guest host is considered an authority in your niche, they not only lend you star power, but also connect their followers to your brand as they promote the event.
Eye-catching Visuals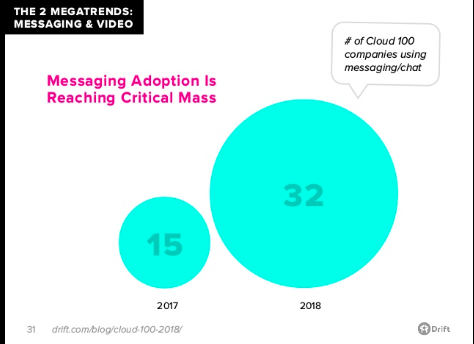 There's a good chance a large chunk of your audience processes information visually. Give them the eye candy they crave with well-designed slide decks and screen shares.

Have charts and graphs to underline the concepts you're communicating, and don't be afraid to lighten things up with on-point GIFs or cartoons!
Interactive Elements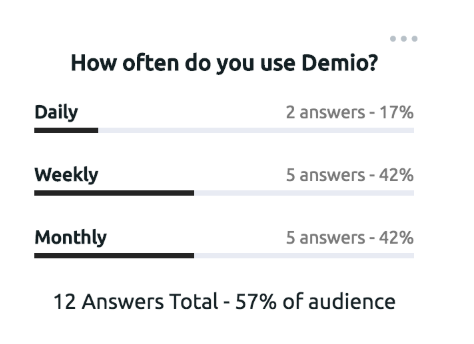 Keep your audience from clicking away or checking Facebook on their phones with polls, quizzes, gamification, and downloadable handouts. With webinar platforms like Demio, you can time interactive resources to show up at the exact moment they happened during the live presentation.
High-quality Streaming/Recording Tools
The success of a webinar is determined long before you hit the "Start Webinar" button. Don't let technical glitches, poor audio, or cruddy connections undermine the amazing value of the content you're presenting.

Make sure you're utilizing accessibility features like closed-captioning and transcripts for people who are hearing impaired or need screen readers. Present your event in a quiet, distraction-free location, test your mic and webcam prior to beginning, and use a platform specifically designed for webinar hosting.
End with a Strong Offer/Call to Action
Even if your webinar isn't a sales pitch, your audience will want to know what they can do next to put the ideas you're teaching into practice. Give them something for their time: a free download, a discount, a coupon code, etc. Invite them to join your online community.

Ask them to fill out a post-webinar survey so you can continue to deliver excellent webinars. The point is, if you never let your webinar attendees leave empty-handed, they'll continue to come back for more…and bring their friends with them. 
---
5) A Seamless Automated Workflow

Once you've built the promotional and informational content for your evergreen webinar campaign, it's time to connect it to the tools you'll use to deliver it. 
We could devote an entire guide to the best tools to use for an evergreen webinar campaign — in fact, we have one (and you can read it here).

Here's a list of questions to ask as you consider which tools to sign up for:
Do you have a webinar marketing strategy in place and a funnel mapped out?

Why is this important? Without a strategy, you don't know what kinds of tools you'll need to implement it.
If you need a tool to map your funnel, we recommend Funnelytics. Not only can you build a funnel map in minutes, you can also track the performance of each element in your funnel. 
Have you created a customer avatar to understand the problems your prospects are having, where they go for help, and the best channels to use to get them to sign up for your webinar?

Why is this important? Your customer's needs should determine the use case for your software tools. For example, if your primary audience uses Instagram, you might need software that helps you identify and reach IG influencers, along with social media scheduling tools that connect with Instagram.

How many people on your team will be running webinars, and how often?

Why is this important? Your use case determines the level of service you'll need from your software vendors. A larger team with a robust webinar strategy may want to use a full-stack marketing automation tool, while a smaller team may want to put together a custom stack. Also, some tools lend themselves to collaboration better than others.

Will your evergreen webinar be totally automated or will you provide a hybrid automated/live experience for attendees? 

Why is this important? If you are offering an entirely automated experience, you'll need a webinar platform that provides content on demand every time someone signs up.

If you'd like to make sure your audience can ask questions or otherwise interact with a team member in real time, the webinar hosting platform you use will need to support live chats and other interactions with your audience during the automated webinar, while only providing access to content at a scheduled time (Psst…Demio does both!). 
---
Part 4: Testing for Success — and Welcoming Failure

"You're going to go through lots of different rounds where you're like, okay, this offer gets a 10% conversion, and this offer, in which you made this change to the audience, made this change to the offer, and then you start to increment and see that conversion rate go up and up and up. And then at some point, you'll find the perfect audience match to offer."

Kevin White, Growth Marketer, Segment
Alright folks. You've strategized like a chess Grand Master. You've created a fantastic presentation that would put Brené Brown to shame. You've promoted your webinar with more gusto than Don King. Now…it's time to put all this to the test.
Wait, what? You ask. "The test?" All this work adds up to an exam?
If you're a SaaS marketer or founder, this shouldn't come as a surprise: your evergreen webinar is a product, and evergreen webinar success relies on finding product-market fit.

This is why it's imperative that you build feedback loops into your campaign so you can track results, test variations, and find the winning combo that delivers on the goals you've set.
Tracking & Testing Tools
With the right tools, you can track pretty much every interaction your prospects have with your campaign. Demio not only supports a bunch of integrations with third-party marketing apps, but you can also set up countless triggers with Google Analytics via Zapier.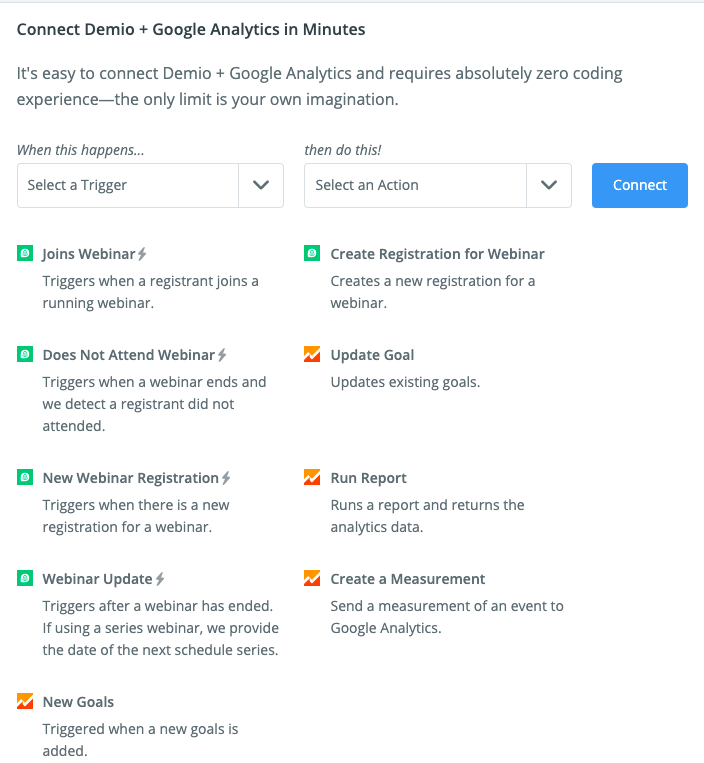 What Should You Test?
When we were searching for the right hook for Demio prospects, we didn't just test webinar headlines; we tested every piece of content for the webinar campaign, from Facebook ads to pre-webinar emails, trying to land on the right pain points that would drive our audience to our presentation. 
Soon, we could tell when a webinar campaign was sinking like the Titanic.
Low registrations, high cost-per-click on ads, high registration costs on ads, low conversions, and low attendee numbers all corresponded to the same problem: the message was not resonating with the target audience.
But whenever we stumbled on a good hook, we had lift-off.
When you find a marketing message that targets the right audience at the right time, you see a landslide of results. You're no longer fighting for it. You see costs go down, ROI go up, and engagement skyrocket. This is such an exciting feeling, and when you can combine marketing success with a stellar offer, you'll see huge results.
If the thought of your evergreen webinar failing to deliver is what's holding you back, flip that fear into a motivation: see just how far you can take your idea before you hit a wall. Give yourself permission to fail, learn, and do better.
---
SaaS Growth on Autopilot
By now, you have everything you need to set your SaaS growth on cruise control. To sum up:
Evergreen webinars are a perpetual SaaS marketing channel: You build an automated marketing campaign around a webinar recording that delivers relevant, value-packed information with the goal of inspiring the audience to action.
For SaaS, evergreen webinars are most commonly used for:

Lead generation
Demand generation
Customer engagement
Content repurposing

Your campaign is only as successful as the strategy behind it: The success of evergreen webinars for SaaS relies on setting clear, attainable goals and mapping an actionable strategy based on authentic customer needs.
The secret to a highly attended evergreen webinar is in your promotional strategy: Your messaging, positioning, and partnerships need to reach the right audience at the right time.
Give away your best content: SaaS webinar content should be so valuable to your audience that they'd be willing to pay for access to it.
Your evergreen webinar is in constant experimentation mode: Every round of your campaign is an opportunity to learn and improve your messaging and content until you achieve the perfect audience match.
As a SaaS company, your evergreen webinars have the potential to set you apart from your competitors by showing your audience you are truly dedicated to their success.

That kind of dedication will take your growth to the next level!
Need an at-a-glance resource as you build your evergreen webinar campaign?
Download the SaaS Marketer's Evergreen Webinar Checklist