Almost six years ago, Wyatt Jozwowski approached me with a problem, and the two of us spent the afternoon discussing our shared headache. Webinars had proved to be an amazing lead generation and sales tool for our businesses, but the webinar providers at the time just weren't focused on what we needed to drive results as marketers.
We pondered our options until we hatched the wild idea of building the platform ourselves.
We took this little nugget and, over the next two years, we bootstrapped it into a production-ready product. Frankly, those first two years were difficult. We self-funded the company and the product development through ups and downs until that simple, easy-to-use beta version we dreamed up became a reality.
Since the launch of Demio out of beta in November 2016, we've steadily grown year after year, improving our product features, our value proposition to our customers, and the company overall. We've maintained focus on designing a product that is robust, simple and easy to use in a market that's always evolving.
Looking back over this journey, we are filled with an unrivaled sense of gratitude.
We owe so much to our hardworking team who has given it their all, day in and day out, for five years. There's no doubt we would never have made it here without their effort and love. We are so grateful to our extraordinary customers, including those still with us from our early beta period, who put their trust in us as a company, and Demio as a product.
To our extended community, we are thankful for the kind words you share about Demio every day. We see it and it makes us so proud.
Today, we reach a new milestone in this journey as we officially announce Banzai's acquisition of Demio.
We couldn't be more excited about our future together.
The Future
2020 changed the rules for the digital world, and it may never go back to the way it was. But that's a good thing.
We're entering an age where offline events will be hybrid events, summits will be streamed online in the comfort of your own home, and webinars will be a key medium to build real relationships with your customers. Remote work and digital nomadship will continue their upward trend, and video communication will be the cornerstone of it all.
For their part, marketers must adapt to the increased emphasis on virtual interaction. Generating potential customers, filling their pipelines, and achieving company goals requires focusing on new opportunities online.
Demio will play a key role in this growth and, with Banzai, we'll be able to expand our ability to deliver massive results. Together, we'll build a more robust end-to-end solution that drives more registrants, engages more attendees, converts more customers, and ultimately helps grow your pipeline across a number of event channels.
The synergy between Banzai and Demio is perfectly aligned to provide you, the hardworking marketers and education teams, exceptional outcomes with less work.
Read the entire press release here
Intro to Banzai

Banzai is a leading enterprise SaaS provider of event marketing solutions for virtual, in-person, and hybrid events. They are used by over 100 companies like Adobe, Dell Technologies, Nextiva, and Pure Storage. We were privileged to meet the Banzai team in 2020, during which we learned about their impressive marketing toolkit and vision for marketing events.
Banzai has a focus similar to Demio's; they support the unique needs of marketers by growing their event audiences and creating more engaging event experiences.
However, they were missing a crucial element: webinars. They helped their clients manage and run them, but they didn't have a revenue-driving webinar hosting platform.
Enter Demio ?
Internally, Wyatt and I spent ample time considering our long-term vision for Demio. "How can we continue to provide massive value within our product?" we asked.
In answer, we expanded our roadmap with innovative ideas for Demio events, replay, rooms, and media types. However, we recognize our audience needs a seamless webinar experience from start to finish, which includes more than just webinar hosting. Successful event marketing means pre- and post-event toolkits, which is why this partnership with Banzai is the ultimate win for our customers.
What this means for our customers
The Demio and Banzai teams will work together for a seamless transition, where Demio's services are unaffected by any change.
We will be working closely with the Banzai team to integrate their new marketing features, expand our offerings for Enterprise teams, and ramp up our engineering team to improve the Demio platform more quickly.
Your events will continue to run reliably, we will launch new releases over the next few weeks and months, and our team will still be there to answer any questions or concerns you may have.
All of which simply means: more results for your campaigns.
What this means for Demio

Here at Demio, we have great expectations for this merger. We anticipate improved security and more growth opportunities. As we've done over the past five years, we'll continue to foster and prioritize our work culture. It's something our team loves, which translates into customer satisfaction.
Wyatt and I will be staying on with Demio in our current roles and are completely committed to Demio's success.
Over time, we'll investigate ways to integrate the Banzai technology into the Demio product to offer our customers a seamless end-to-end webinar experience.
Our roadmap will remain public and will be the perfect place to see what we have on deck. It'll be business as usual here — except better.
The future looks bright
Banzai and Demio are looking forward to a long and prosperous future together. We've always been committed to providing a smart, easy-to-use marketing solution, and with this partnership, we'll be able to drive even more results for your webinar campaigns.
The event marketing space changes constantly, and it's thrilling to be at the forefront. We couldn't be more excited to continue to innovate how marketers use and run their events.
David and Wyatt,
Demio Co-founders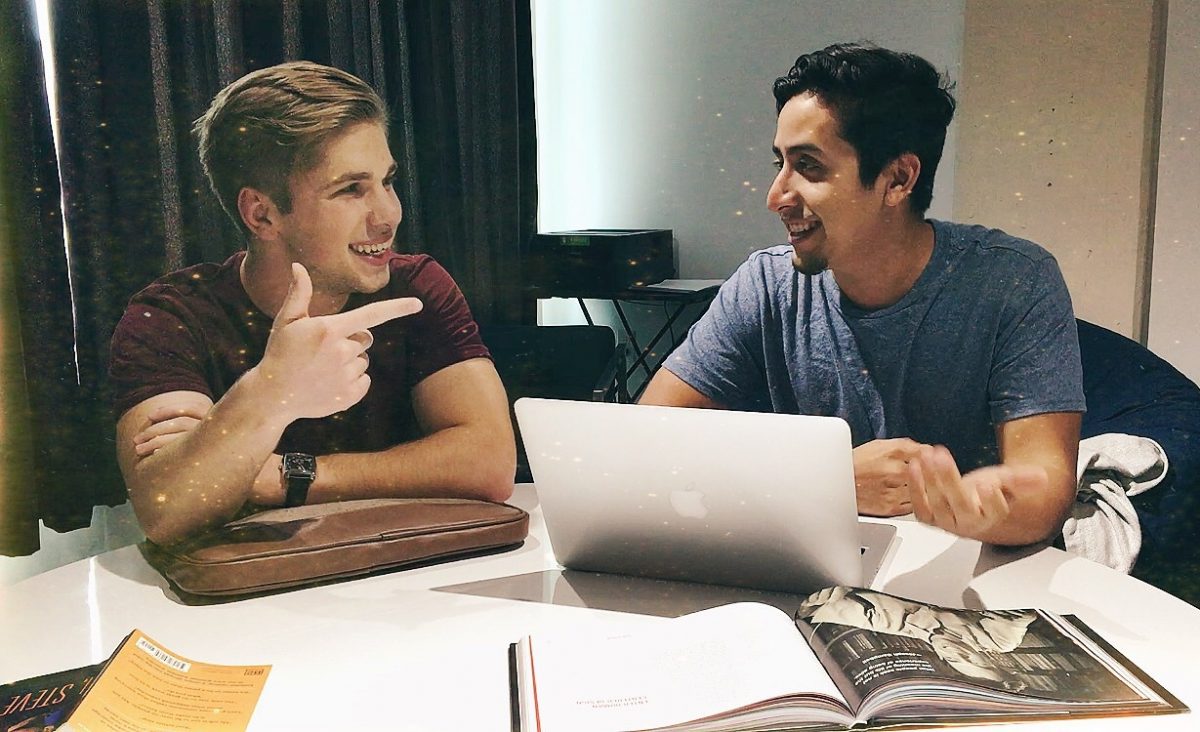 FAQ
Will this affect my Demio account or pricing?
Not at all!
How will this affect me if I already have a Banzai account for Reach or Virtual?
You should expect no issues with your current Banzai account. We are excited about the opportunity to integrate Demio with Banzai's platform to create an end to end experience for our customers. We will update all customers when that happens.
Will this affect Demio's reliability or downtime?
There are no concerns about this partnership affectiving Demio's reliability or downtime. We are excited about the opportunity to integrate Demio with Banzai's platform to create an end to end experience for our customers. We will update all customers when that happens.
What's planned next on Demio's roadmap?
Check out our public roadmap to get an up-to-date view of our ongoing product plans.

Will this change how I purchase Demio products?
At this time, Demio products can still be purchased via Demio's website. As we develop formal plans that include Banzai and Demio's products, we may update our website with that information.

Will this affect the Demio Affiliate Program?
Not at all! There may be some small operational changes but those shouldn't impact affiliates.