Are you a Drip user ??

Then you probably have been able to start rockin' with our powerful integration with Drip already. For those of you who don't know about it, we've gone all out on our Drip integration (the most intuitive email marketing platform out there from the team at Leadpages).

With just our basic Automation Rules, you have the power to do any segmentation based on the actions of your webinar registrants. Here's a quick look at one of the "Registers" triggers in Demio.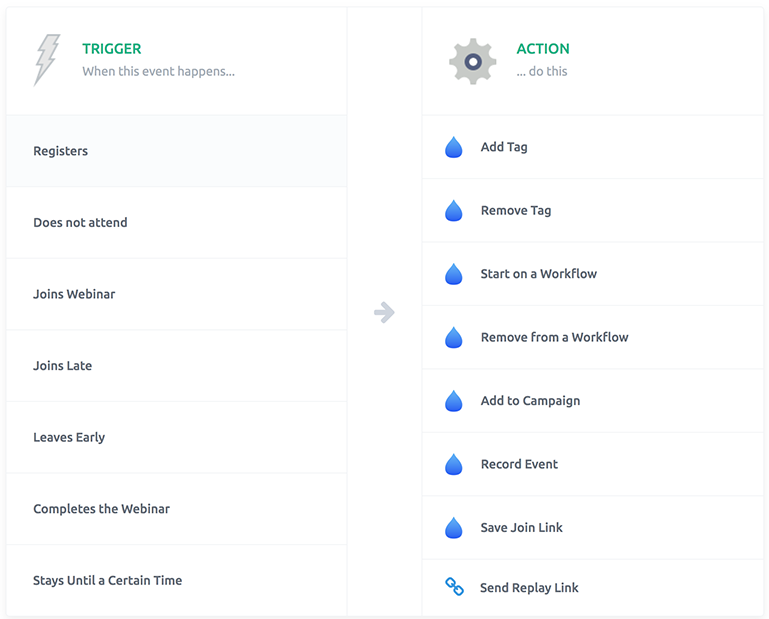 Yeah, it's powerful. You can read all about how Demio integrates here
And today, we're proud to announce that the Demio + Drip integration just got a huge upgrade.

In fact, the title of this post could even be Leadpages (or any connected landing page builder in Drip) + Drip + Demio.

That's because Demio is no longer just able to send your contact information into Drip, you can now automatically add your Drip contacts (from any system or automation) directly to Demio.

Now the two applications can seamlessly connect and fluidly move your users in and out of your campaigns based on any action they take! Talk about personalization to the max.

Here's a little preview of what a campaign might look like:

If I'm a Leadpages user, I might have my contacts register on a landing page and automatically be moved into an upcoming Demio webinar happening in 7 days.
I might even use a high converting Leadpages webinar template page like this: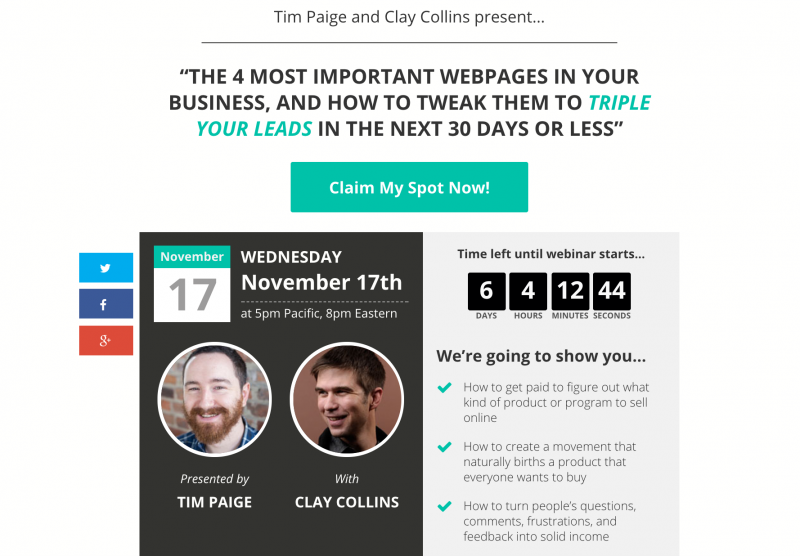 Then, I would simply add the landing page action into my Drip workflow as the starting point for my automation and instantly register them into my upcoming Demio webinar:


The Drip action would allow me to choose the exact webinar to add them to:
But wait, that's not all ?! Need to add registrants into a webinar based on a purchase or an action they took inside of your system?

Easy peasy!

Add a Demio Registrant based on their tag or purchase directly inside of a Drip workflow like so:

Pretty slick, right?

We think so ?
Then, simply send back all the actions based on what your registrants do on the webinar. Review your contact timeline to see any actions taken, from registering on a landing page, to clicking an email, purchasing a product, registering for an event, attending, or even skipping the event.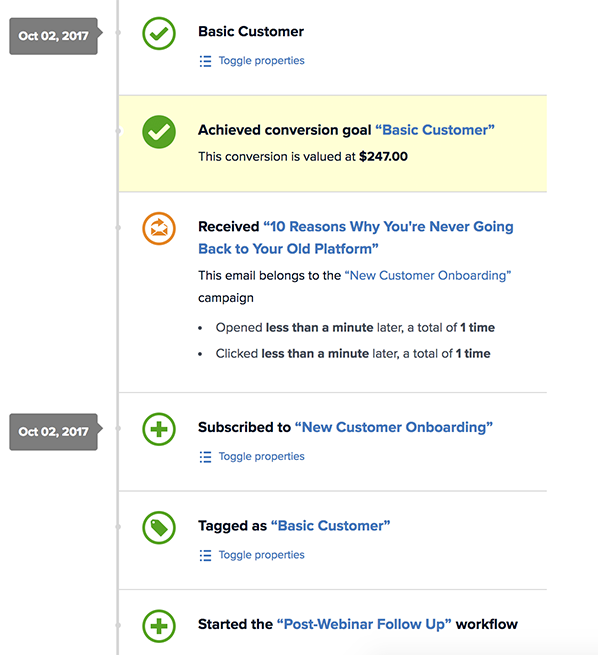 Now it's time for Demio to start sending back to your Drip platform the important information on who did what on the webinar.

Create personalized automated follow-ups based on who attended, who completed, who left early, or who was not able to watch the event: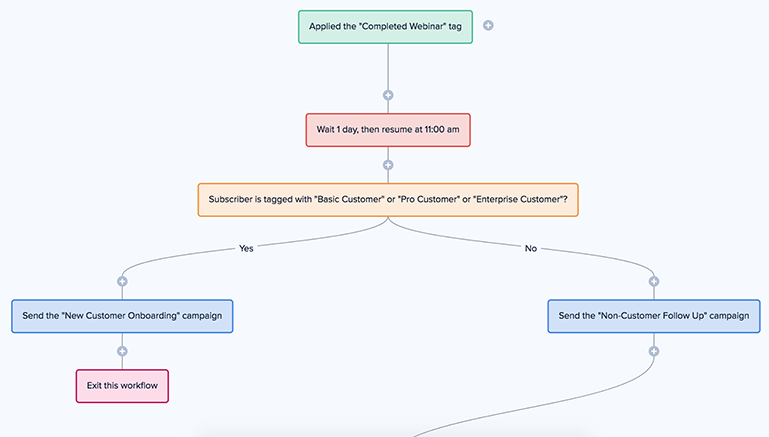 Finally, review all your analytics in both the Demio and Drip systems to see a full pipeline of sales, opens, and campaign metrics. That means an organic, ongoing webinar campaign that brings in leads and shoots out sales with ease. You'll have every resource you need to keep that campaign rocking day in and day out.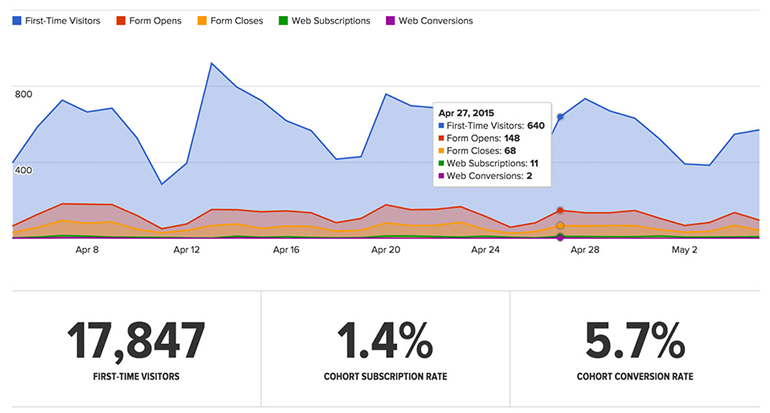 That's the power of truly intuitive automation.

Make sure to check out everything that Drip has to offer here. And while you're at it, check out the high-converting and easy to customize landing pages over at Leadpages.

They've put together a step-by-step guide to creating your first workflow with this new automation, too. Make sure to read up on the whole thing here.

If you have any questions, simply drop them in the comments below and we'll answer each one.

Enjoy!
Now that we've got your attention 🙂
Are You Ready to Experience Webinar Software from the Future?
No Credit Card Required - Get Started in Seconds.