An estimated 80% of consumers are more likely to do business with a company if it provides a personalized experience, according to Epsilon.
Yet many host generic webinars that fail to cater to attendees' expectations.
It's important to tap into cutting-edge tools to deliver an outstanding webinar experience to your audience. One such option is Demio in combination with Marketo. 
Demio's webinar marketing platform offers a simple, no-download solution, along with all the marketing tools you need to drive higher engagement during your webinar and generate better results.

Meanwhile, Marketo's marketing automation platform provides deeper insight into your customers, conversions, and sales through personalized, automated campaigns aimed at targeted prospects and leads.
Integrating both tools reveals your attendees' activities within Marketo. In addition, thanks to Demio, you'll be able to automate personalized reminders, run segmented campaigns, and update program statuses. Both platforms allow you to tailor your webinars more closely to your intended audience and make them more engaging.
3 Ways to Leverage Your Demio Marketo Integration
1) Send one-click registration links
The Demio 2022 Webinar Benchmarks reports an average attendance rate for webinars of about 52%.
Considering 29% of attendees register the day of the webinar, marketers can boost their webinar participation rate by doubling down on last-minute promotion and making it simple for existing contacts to join the event.
If you already have their name and email address on hand, offering existing contacts an easy way to sign up is a smart move.
With the Demio Marketo integration, you can create a one-click sign-up option in the form of a unique link that allows existing contacts to enter your live session room without hassle.
You can also use this link to send personalized reminders at any time, whereas the Demio app sends individual links when you enable reminders (either 24 hours, 1 hour, or 15 minutes).
As a Marketo user, this integration also unlocks the ability to adjust the parameters of the unique link (first name, email, company, etc.) to customize the content that displays for each existing contact on your Marketo landing page.
Let's say user "John" from the company "ACME Corp" is subscribed to your list. Every time you launch a new webinar campaign, you can direct him to a landing page where the content will be personalized with his name and his company's name.
This feature lets you provide your webinar attendees and contacts with an even more personalized and seamless experience.
2) Segment your list based on behavioral data
Not segmenting your webinar attendee list is the surest and fastest way to disengage your audience.
Imagine receiving the same promotional campaign and marketing emails over and over again for a webinar you've already attended. How would you feel?
Annoyed!
And what would you do?
Unsubscribe!
By segmenting your messages based on different action events, you can make your audience feel heard and important, thus improving their overall experience.
Leveraging our Demio integration with Marketo, you can create different segments, including:

Registered: Automatically save new Demio registrants as contacts, or update existing ones
Attended: Automatically update contacts based on webinar attendance
Missed: Automatically update contacts based on registrants not showing up for a webinar.
With this integration, you'll be able to create powerful campaigns based on specific actions your audience takes within Demio or where they fall in your funnel.
You can also update a program status automatically or add people to specified lists in Marketo.
3) Update program status
After setting up your segmented list, you'll likely want to launch campaigns to engage your audience based on where they are in the funnel. The Demio-Marketo integration allows you to update your program status (what stage of a marketing campaign a person is in) based on specific actions.
For example, you can have a different list for people who attended your webinar and those who registered but failed to show up. You can then decide everyone attending should receive an email with a promotion.
The integration allows you not only to automate how people move through the funnel but also to design smart campaigns that feed them specific information at specific times, after certain actions.
So, assuming the people on your "Expected" list have received the promotional email, you can update the program status and mark that each person on the list has been "Engaged."
Additionally, Demio feeds Marketo the data needed to fuel your marketing automation, with no manual input necessary.
How To Integrate Your Demio Account Into Marketo
Integrating your Demio account into Marketo is easy. Here's a step-by-step guide on how to do it.
Note: Marketo is a premium integration available on our Premium plan, and it's only set up to push information from Demio to Marketo.
Before you capture leads and take action on them, there are a few prerequisites to fulfill within your Marketo account:
Create an API-Only User Role: This forms the user that'll be used for any integrations.
Create an API-Only User: This is crucial for generating the Marketo user that'll be used for the Demio integration. You should also create a Demio user specifically for this purpose.
Create a Custom Service for Use with REST API: This is critical when producing the API credentials (Client ID/Secret).
Once that's complete, the first step is to log in to your account and click on the Profile dropdown menu at the top right corner of your dashboard.
Then, click on "Settings."

From there, you'll notice the Marketo integration from within the Add New section:

Select "Marketo" and it'll automatically display a modal where you can add your Marketo API credentials:

Next, head over to Marketo and follow the below steps to find each of the credentials:
Client ID/Secret: You can find this by selecting "View Details" on the Customs Service you created earlier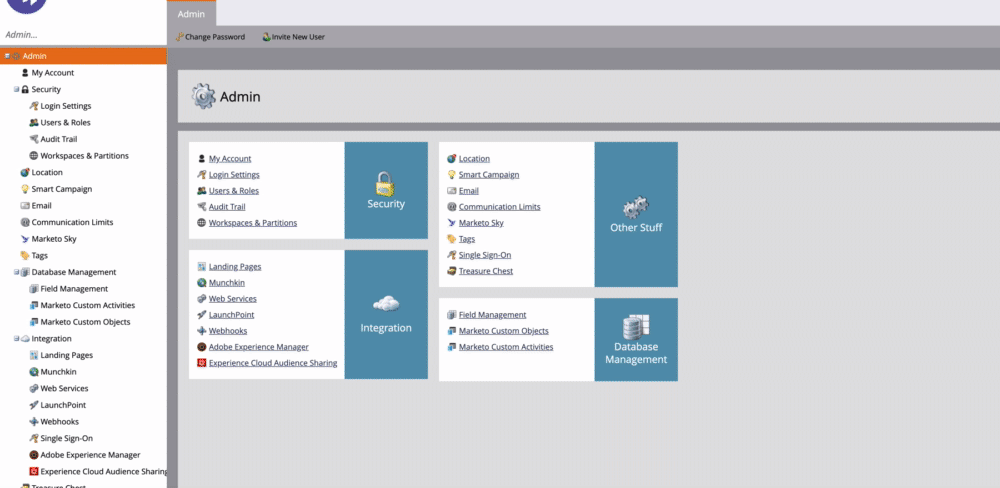 REST API Endpoint/Identity: You can find this within Marketo by navigating to Admin → Integration → Web Services → REST API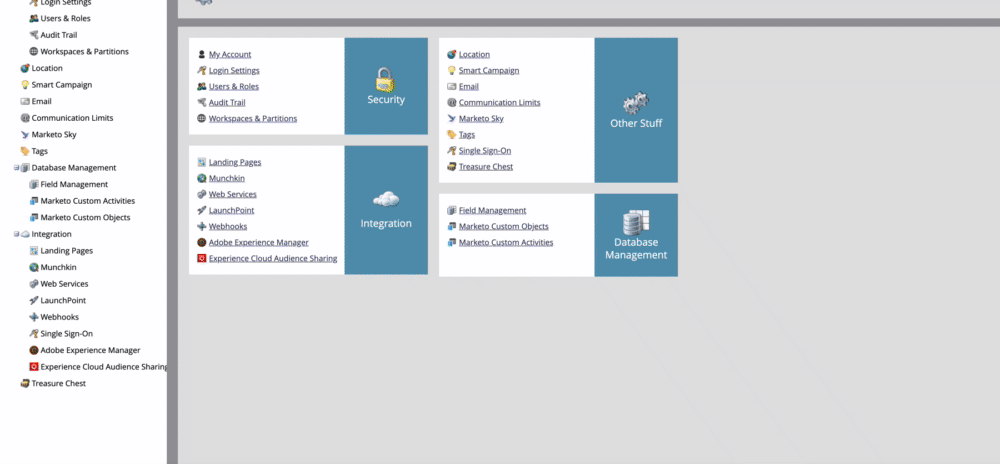 Once you've plugged in those values, select "Connect" to complete the Marketo setup as one of your Current Integrations:

You're all set! You've successfully connected your Marketo account to Demio. 🙌
Now that you've joined Marketo with Demio, you can enable and set specific settings from the Integrations option card within the event:

Supercharge Your Webinars With Marketo and Demio
Most webinars these days are lackluster. They fail to build anticipation and excitement levels that make audiences eager to participate, and in the end, attendees don't feel like they've done anything worthwhile.
However, you can change that with the right tools and tactics. The Demio-Marketo integration helps you easily make your webinar user journey smooth and seamless from pre- to post-webinar.

Are you already a Demio Premium user and want to increase the engagement level of your webinars by personalizing your communications? Connect Demio to Marketo now.