We launched Demio in early 2015, and from day one, we've been asking ourselves, "How can we provide the most value to our users and solve their biggest marketing struggles?"
Every decision we make is focused on helping our customers solve their problems and be more than just another tool in their toolbelt. We want to be a solution that helps them grow their company.
With this intended goal, we developed a process that ensures a great customer experience. We call the process our feedback loop.
In this piece, we're going to break down how our feedback loop determines every step of our customer journey and how it creates a great customer experience tailor-made for our customers.
Demio is a webinar platform for marketers of SaaS companies. Our focus is to help SaaS marketers connect with their customers. We know how impactful personal conversations can be for a company, and we want to help SaaS companies generate more leads, close more deals, and grow their companies.
Our first struggle with Demio — after most of the product development issues were solved. You can read about those here if you're interested — was figuring out who our product served best. We knew there would be a lot of people who would find Demio useful, and we're happy to have them as customers, but we really wanted to know what group of individuals or companies would be best served by a simple and dependable webinar platform.
We needed to know who our ideal customer was, what were their biggest issues were that we could help solve, what tone of voice would resonate with them, and where we could connect with them online. These questions helped us define our Ideal Customer Profile (ICP).
How We Defined Our ICP
We began the process of creating our Ideal Customer Profile by looking at our current customers and beta users. We knew we needed more information about why and how they were using Demio.
We didn't want to make any assumptions about who our best users were, so we began with getting to know them better.
First, we determined our best users as the companies and individuals that didn't balk at our price point and were engaged users actively creating webinars. Those were the people we wanted to attract and get to know.
Ring, Ring, It's Demio Calling!!!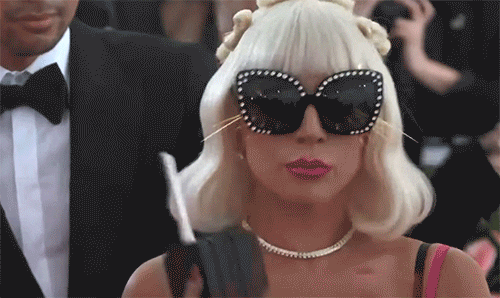 Our first step in defining our ICP was to get as many customers and SaaS marketers on the phone as we could. The phone conversations we had with our customers were priceless in helping us define a clear and accurate ICP (although we did pay a few folks for their time and help early on in the process). We spent time speaking with customers asking them open-ended questions and, most importantly, listening.
Our goal was to learn our customer's main goals and aspirations. We needed to know what job-to-be-done they were looking to accomplish.
While our tool helps produce webinars, that is not the true work that our customers actually want done. Their end goal is not to have an easy and amazing webinar experience. Their goals look more like business objectives, such as greater MRR/ARR without increasing traffic, or having a scalable process that converts more leads.
Knowing what goals they are hoping to achieve in their business helps us to tailor their experience in a way that will meet their needs.
Our Current ICP's
Our Ideal Customer Profile is the market we want to focus our attention on. These are the companies we want to partner with, market to, and speak to in all of our communications. Like I stated earlier, we're happy to serve a variety of customers, but we want to focus our attention on serving the customers we know our tool creates the most value for: SaaS marketers who are part of a small to medium-sized marketing team tasked with growing and scaling their company.
We customized our audience into three segments:
Starter
Growth
Business
Dividing our ICP into these segments allowed us to focus on what each one cares about most and least in terms of features. This means we poured more of our attention into what matters most to them, rather than wasting time on things our ICP doesn't want or need.
All Onboard!
Refining our onboarding has been a crucial step in our ability to know our customers and deliver the best customer experience for them. Before we updated our onboarding, we were making assumptions about who our customers were, nor were we onboarding them properly or serving their needs in the best way possible.
Our customer conversations, user surveys, and segmented data showed us that our customers come from one of two circumstances: either they currently use a webinar platform and are in the market to switch platforms, or they are brand new to creating webinars.
Surveys and Simulated Events
Before our conversations, we assumed their webinar needs would be determined by how often they created webinars and how big their company was. We would ask a few onboarding questions to gather this information, but we found that knowing this didn't help us solve their problems or create a better experience for them.
So, we adapted our onboarding survey to ask questions that better served our two customer segments, such as:
What's your primary goal with Demio?
Is your company currently running webinars?
(If they answer yes, we ask how often.)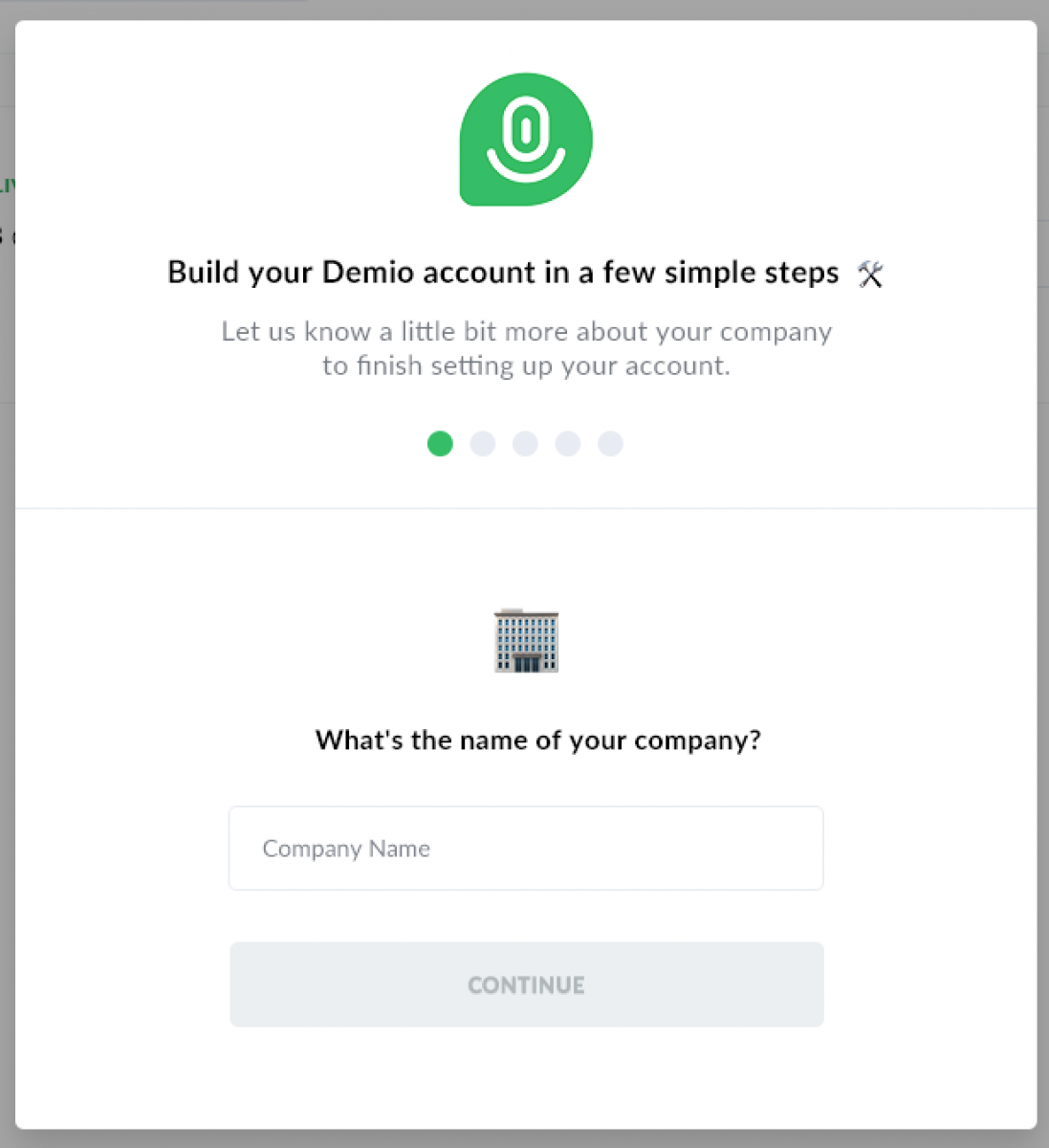 We named these two segments Switchers and Starters. Each segment has vastly different needs during their onboarding. As such, we modified our onboarding to ask more questions about the customers' familiarity with webinars.
If they told us they were brand new to webinar marketing, we knew this customer was going to need more education and support in learning how to set up a webinar campaign, how to create marketing material for a webinar campaign, etc. If they explained they were looking to switch webinar platforms, we knew their main interest was likely going to be whether or not our features and functions would work with their current process.
This helped us create a customer experience that now supports our customers and brings them greater value.
A soon as a customer signs up and is ready to use Demio, we provide a simulated event to give the customers a practice round for their webinar. We realized there was a need for an event after observing how our users were using the product. The first thing many customers did was create a private event with themselves and a few of their team members.
We found customer after customer signing up and then creating an event called "test" with only a couple attendees.

So, we decided to give the test to them as a part of their onboarding process. Every customer who signs up for a free trial is encouraged to participate in the simulated event called "My First Webinar Experience on Demio."
Intercom chat boxes encourage the customer to join the simulated event. In the simulated webinar, they can chat with attendees, upload documents, launch polls and questionnaires, and record their presentation — it's an entire event simulated to help our customers become comfortable with Demio.
While onboarding is complicated and nuanced, our process is focused on the customer feedback loop. We ask our customers questions, they respond with feedback, and we revise. Onboarding and customer experience is always evolving; it's feedback → revision→ feedback → revision — a constant loop.
Customer Success Secrets
Our customer success team is at the core of our feedback loop process. We know our customers work with small SaaS marketing teams, but create large marketing campaigns around webinars. We understand one glitch could cost a company hours of time and thousands of dollars. We want to ensure our customers are always supported and feel comfortable launching their event into the world. So, we established our customer success team early on in our growth.
At least once a week, every week, the Demio customer success team meets to review conversations of the past seven days and determine what can be improved, how, and what ways we can better serve our customers.
We created a short response time (under 5 mins) from our customer success team because we log, review, and prioritize all customer requests, bugs, and issues straight from the customers to the team. There's no middle-man to elongate the process or confuse the communication. This is a time commitment that we are happy to invest, because we know it helps us provide incredible value to our customers.
On average, our customer success team of five individuals will review 2,000 new conversations, with a median first response time of five minutes and a median close time of three hours. This process allows us to notice trending issues and address them quickly.
This is the crucial aspect of the customer experience and their journey. We know we need to serve and support our customers well. The best way to ensure our customers feel supported is to respond quickly to any issues they may have and create a great experience for their attendees.
A Little Education Goes a Long Way
Demio recently started Demio University as a way to serve our customers in the Starters segment. We noticed in our churn reports that many people were leaving because they weren't seeing enough value in webinars or from their campaigns to justify spending on the tool.
We know webinars are a powerful marketing tactic that can help companies grow and scale, so when a few companies reported they weren't seeing the value in them, we knew we needed to teach them how to use webinars and how they could build successful webinar campaigns.
We created our university not just to teach our customers about our product and our features, but about making successful webinar campaigns — everything from engagement tips to traffic strategies and sales essentials.
Our university is just one aspect of how we educate our customers. Our blog and podcast also serve as ways for our audience to learn the best marketing and sales strategies. We've also always done 1-1 demos with customers, and we've started live onboarding and training calls.
Our customers are only going to have a great experience if using our tool helps them meet their business objectives or their jobs-to-be-done. This means we can't just look at our customer's experience under the microscope of our tool; we need to see their entire journey and help them reach those goals any way we can.
And that's exactly what the university is designed to do: it helps equip those small SaaS teams with a little extra know-how so they can launch their own successful webinar campaigns from start to finish.
Grab Your Leftover Boxes: Here Are Your Takeaways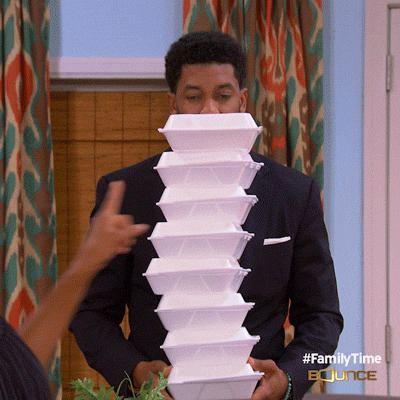 The only way we were able to create a great customer experience for our customers is because of our focus on the feedback loop. We know if we continue to speak to our customers and gather their feedback through conversations, surveys, and user data, we will continue to refine our business so that all friction and obstacles are eventually removed.
While the exact details of our process are very specific to our customers and shouldn't be replicated by another company, what can be replicated is the feedback loop. Ask your customers questions about their overall goals and objectives. Know their jobs-to-be-done, then establish ways your product can help them achieve those tasks.
If you're a SaaS marketer struggling to generate qualified and quality leads, or you're looking to shorten your sales cycle while creating community with your customers, we'd love to help you at Demio. Sign up for free and try out the simulated event, or watch a demo.
DOWNLOAD YOUR FREE WEBINAR STRATEGY CHECKLIST BELOW
Use this checklist
to design your very own high-converting webinar marketing strategy from scratch, then automate the process to attract high-quality leads.
We promise to never spam or send emails about cats.
Okay, maybe some cat stuff.