In this article, we'll show you how great preparation can empower you to be a confident, effective webinar presenter.
We're a small team at Demio, and we know small teams have big goals. With limited resources, but plenty of enthusiasm, we're capable of driving our companies to maximum growth, and leveraging what we have — doing more with less.
DOWNLOAD YOUR FREE WEBINAR STRATEGY CHECKLIST BELOW
Use this checklist
to design your very own high-converting webinar marketing strategy from scratch, then automate the process to attract high-quality leads.
We promise to never spam or send emails about cats.
Okay, maybe some cat stuff.
And, of course, when searching for ways to compound your results with few resources, webinars have taken the lead. So, if you're making the leap into webinars (yay!), this article is for you.
We all know webinars can be scary.
In fact, maybe even the idea of becoming a webinar presenter makes you feel like this guy. 🤯
After all, you're likely not a TV host or YouTuber who naturally feels comfortable in front of a virtual audience (are you?!).
And, apart from simply being in front of an audience, there are other key elements necessary to be a great webinar presenter: you need to know how to structure your webinar, how to appear "natural" on camera, how to engage your attendees effectively, and how to stay calm during the presentation. (Yep — you might be feeling terrified again after reading that list.)
Take a deep breath.
With our guidance, you'll learn how to master the art of presenting webinars, even if you've never run one before.
You may even come to (gasp!) love being a webinar presenter after practicing our recommendations.
How To Prepare for Your Webinar
There's one thing that separates webinar presenters from GREAT ones: their level of preparedness. We'll help you feel more confident by showing you how to:
Create webinar notes so you'll always say the right thing at the right time
Choose a webinar platform that helps you fully engage with your audience while simultaneously eliminating distractions (for you and for them!)
Leverage easy webinar production elements to have you looking your best
Once you nail these pieces, your confidence will skyrocket, and you'll feel more like this in no time.
Let's jump in. 🔆 Work on Your Webinar Notes
If you're in charge of designing the content for the slides as WELL as presenting them (lucky you!), we recommend writing out your webinar notes as you're designing the slides. Each slide will have its own set of notes/bullet points that will guide you to make sure you say what you want, when you want to. Creating notes in this way will ensure you stay on message and communicate your intentions for each slide. Then, when you're practicing the presentation as a whole, you can edit/update your notes so the transitions between slides make sense.
If you're presenting content that was NOT created by you, we recommend getting together with the content creator/subject matter expert and identifying the main takeaway for each slide. Make sure that main takeaway becomes part of your notes.
Consider these quick tips:
When creating your webinar notes and the presentation content, think about where you can add a few engagement dynamics via live polls and quizzes. They're great for attendee interaction. Consider placing them in locations where you've just given a lot of information and want to get feedback on how your attendees respond to it.
If you need to click your slides at a certain point to activate animations, or if you want to pause for effect, be sure to add those to your webinar notes to help you remember.
Make sure your content is backed by real data and sources. If this information isn't presented on the slides, make sure you're including it in your notes.
Remember, the most important part of your notes is to ensure they support your slides. Just like the slides themselves, you don't want to add more or less than is needed.
❇️ A quick tip
After completing your notes and presentation, set up a webinar practice with key stakeholders as your audience. In-house rehearsals will not only boost your confidence by giving you more time with the slides and notes, but will also give your team members an opportunity to provide feedback on how your notes support the overall presentation.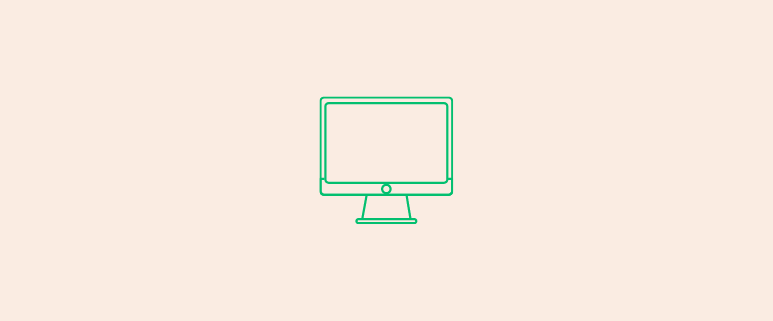 🔆 Choose a Reliable Webinar Platform
Your webinar platform is the last thing you want to worry about when going live. After all, who wants to deal with multiple tech issues while presenting? This will only add to your anxiety and reduce the impact of your presentation.
To focus on both your presentation and your audience, you need to trust your software. That's why you need to choose a reliable webinar platform that works for you instead of the other way around.
Demio enables you to fully engage with your audience by offering kick-ass tools and features that focus on minimizing distractions (and fear), allowing you to hone in on what matters most: your attendees.
Here's how:
Demio is web-based, meaning you won't have to worry about your attendees running into friction when they try to join the webinar.
By using Demio, you can prepare the webinar room in advance, confirming all your assets are ready to go prior to the attendees' arrival.
Finally, by uploading your presentation, videos, and images to the room, you can rest assured you won't run into any embarrassing screen share issues, and the quality of your presentation will be top tier (no lag time for videos).
❇️ A quick tip
If you have access to a second team member, Demio allows you to invite them to manage the chat during your webinar so you can focus on the presentation.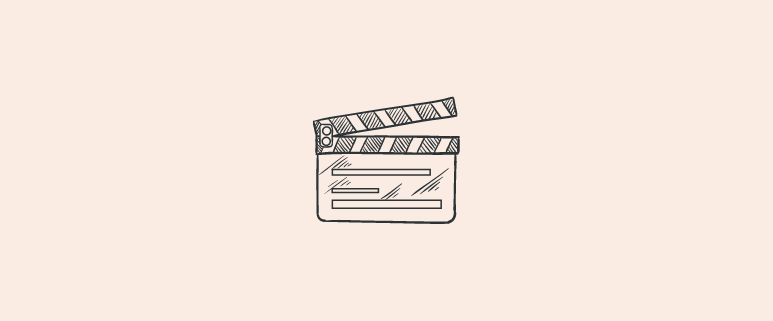 🔆 Look Your Best for Your Webinar
Knowing you're showing up in a polished way will give you the confidence necessary to run a powerful webinar.
To look your best, we encourage you to:
Set up lighting that shows you in a clear light, not shadows
Take time to ensure your audience will hear you in a crisp, clean way
Have a non-distracting background
How can you achieve that? Here are a few tips to consider:
✅ Lights
You have two lighting options: natural or artificial. If you have access to natural light, use it. But remember not to have the light behind you. Natural light should always illuminate your face, otherwise, you run the risk of looking like a shadow.
The second option is to purchase a ring light, or easy artificial lighting to replace the natural light. As ActiveCampaign says, "For consistent lighting, you need to turn off any overhead lights and close the blinds to block as much daylight as possible. Now you can use your studio lighting to brighten the room."
✅ Sound
This element is crucial when running webinars. To ensure you're heard in a clear, crisp way, we recommend you:
Find a quiet space to hold your webinar.
Consider investing in an inexpensive, but effective microphone to be heard clearly.
Use good headphones to block out any distractions or echo.
✅ Distraction-Free Background
You don't need to get sophisticated with your background, but ensuring it's free from distraction will help your attendees focus on your content.
Sit or stand in front of a clean background without any moving objects in view.
Wear clothes that make you feel polished and confident.
Make sure you don't have food in your teeth.
Finally, don't forget to place a sticker near the camera. This will remind you to look in the right direction and create virtual "eye contact" with your attendees.
Also, remember that you don't want any lights or windows behind you; they will make you less visible and will annoy your attendees.
Note that you'll need to decide whether you prefer to stand up or sit down to present the webinar. Standing up ensures a greater energy flow. But with sitting, you'll be able to manage the computer and the presentation easier. It's all about testing it before the actual webinar.
You're ready to become a great webinar presenter!
Now you're all set up for a killer presentation. If you follow our recommendations, you'll be on your way to becoming a confident, prepared webinar presenter in no time.
Quick Recap
Being a webinar presenter can be nerve wracking. But you have everything you need to pull off a confident, polished presentation. Here are a few tips to remember:
Prepare your notes/bullet points to support your webinar slides. Once the notes and the presentation are ready, schedule an internal webinar rehearsal.
Choose a reliable webinar platform. We at Demio have designed a simple, yet powerful webinar solution that enables you to feel prepared and confident when executing webinar campaigns.
Be mindful of the way you're presenting yourself. Make sure to have great lighting, excellent sound quality, and a non-distracting background.
You got this!
DOWNLOAD YOUR FREE WEBINAR STRATEGY CHECKLIST BELOW
Use this checklist
to design your very own high-converting webinar marketing strategy from scratch, then automate the process to attract high-quality leads.
We promise to never spam or send emails about cats.
Okay, maybe some cat stuff.