Building an online community means striking gold.
Why?
There are over 4.6 billion internet users. This number means that at any given time, your market is online, giving you the opportunity to engage and connect with them.
How can anyone build meaningful connections across the virtual divide with a group of people they'll probably never meet?
It's not easy. We've seen plenty of brands come close, and only a few have managed to do it successfully.
One of the main problems is that brands sometimes focus on building audiences rather than communities.
What's the difference?
When you have an audience, your brand is talking to your followers rather than engaging with them. Your audience may have subscribed to your newsletters or followed you on social media, but they're not actively participating in any of the content you're sharing.
Having a community on the other hand means you solve your customers' problems. You converse with them. You build a connection with them. As a result, your members become loyal to your brand.
Building and nurturing your online community is invaluable for business.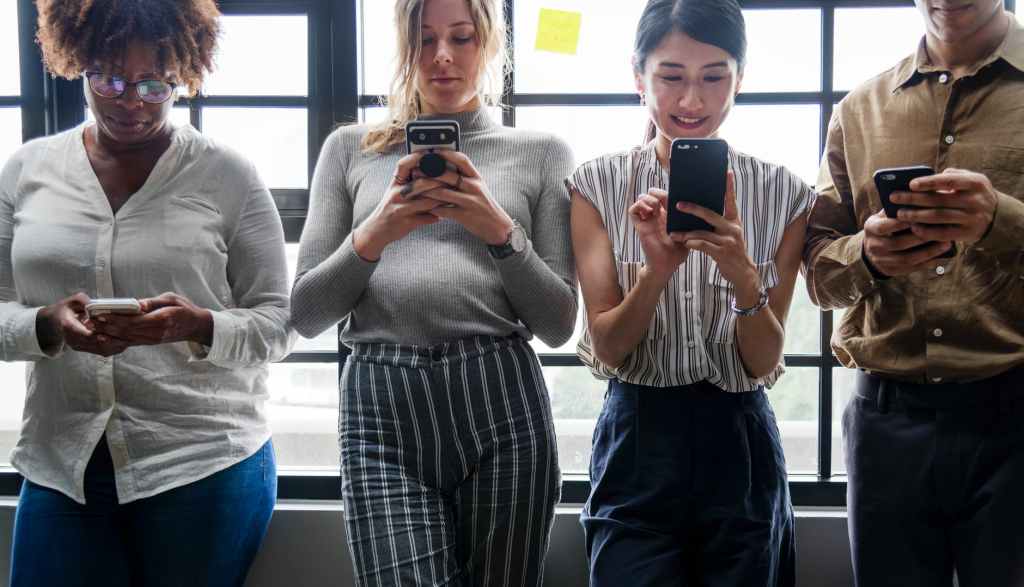 There are around 200 million active websites, and social media and Google Ads also run millions of daily ads. There's no denying the amount of online noise and how increasingly difficult it is for brands (especially new ones) to be heard.
When you build an online community, you bring together a group of people with shared interests and passions. They engage with each other and with your brand. This means that, for a few minutes during the day, all the other websites, social media, and Google Ads don't matter. It's just them, the people in the group, and your brand.
Building online communities can help your business in multiple ways. Here are four reasons how:
1. It Helps You Build and Strengthen Relationships
We know relationships are important for business, but when we think about online marketing, we tend to view things from a more technical perspective. This is understandable, considering how significant machine learning, artificial intelligence, and automation have become to the online marketing conversation in recent years.
Of course, these play a crucial role in our marketing campaigns. However, it's important to remember the most basic aspect about your customers — they're human beings. And human beings have a need to belong.
Members of an online community build networks and naturally form a shared identity, so building a community meets the need we have as human beings to belong.
2. You Get to Add Value to Your Customers' Lives
Your community is a place where your members educate themselves about specific topics. You also help them solve some of their problems. As a result, creating a community adds value to your customers' lives.
A great example of this is the WriteTo1k Success Facebook community.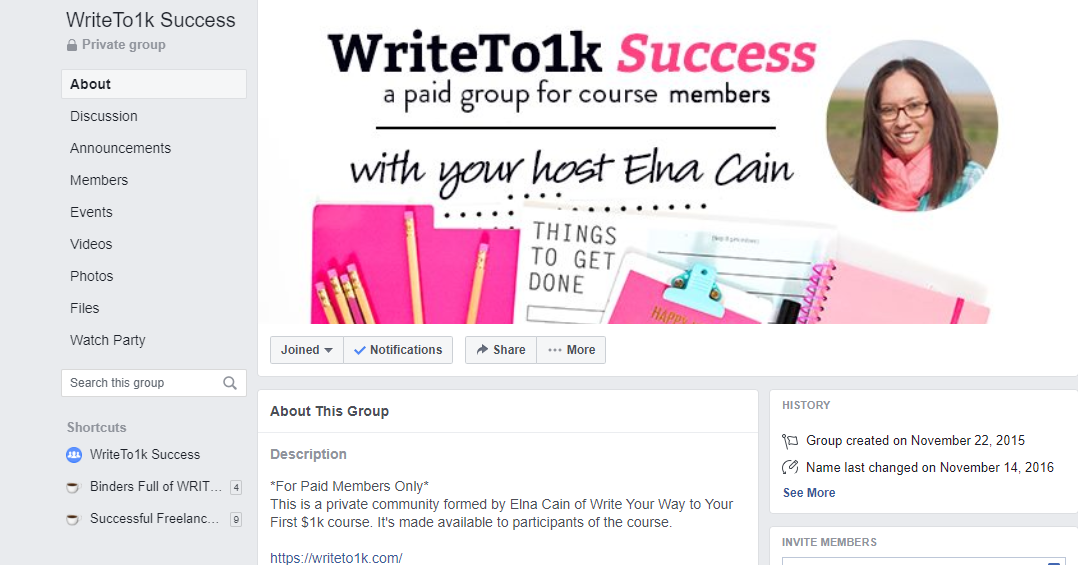 The group was formed by Elna Cain and helps freelance writers (beginner, intermediate, and seasoned) figure their way around building a successful online writing business.
The community members share valuable tips and tricks on how to pitch, where to find jobs, how to build a website, online marketing, etc.
Elna also regularly records live videos where she discusses some of the challenges members face.

All the members in the group have one common purpose: to build a successful online writing business. The content shared helps members along their freelance writing journeys, and as a result, it adds value to members' lives.
3. You Better Understand Your Market
Few things are more valuable in business than understanding your customers. We're not just talking about demographics here. Sure, your market's age, gender, and location are all important pieces of data, but they don't tell you much about who your customer is.
What podcasts do they listen to, and why? Who's inspirational to them? What challenges are they currently facing?
The topics and discussions of active members will help you understand your market better and inform you about what some of their pain points are. This can help you see how to position your brand better.
4. Your Community Members Can Be Your Brand Ambassadors
Have you ever bought something because a friend recommended it?
You're not alone.
Research has shown that word of mouth marketing from friends remains the most credible form of advertising among customers. The reason behind this is simple: we trust our family and friends way more than brands.
When you engage with your members and make them feel valued, they are more than willing to speak positively about your brand to their social groups. And of course, turning your customers into brand ambassadors will help your business grow.
Building a strong connection with your online community is an essential part of your marketing efforts. But, where do you begin?
DOWNLOAD YOUR FREE WEBINAR STRATEGY CHECKLIST BELOW
Use this checklist
to design your very own high-converting webinar marketing strategy from scratch, then automate the process to attract high-quality leads.
We promise to never spam or send emails about cats.
Okay, maybe some cat stuff.
Start by Selecting the Right Platform
In an ideal world, you would have connections with communities across multiple platforms. But to start, it helps to focus on just one and then scale over time.
There are several platforms to choose from. Many businesses decide to build their communities on social media platforms like Twitter, Facebook, or YouTube. This is a great route to take because these platforms are free and simple to use.
Since there are so many social media channels, which is the best to use?
Well, it all depends on your target market.
For instance, LinkedIn is a great B2B lead generation tool, so it's no surprise that B2B companies and marketers put more emphasis on their LinkedIn marketing efforts.
On the other hand, research has shown that 69% of American adults use Facebook, with the largest age group being 25 to 29-year-olds. So, if this is your demographic, it makes sense to consider creating a community on this platform.
You also have the option of building your community on a discussion forum. You can choose to build your own forum software or use a forum platform like Reddit.
The difficulty of going this route is that if your brand is new, it can take some time for your market to find out about you. However, people who sign up to forums like Reddit actively participate in discussions, so, if you can regularly create the right topics that are of interest to your market, you'll quickly start to grow your community.
Using Webinars To Build a Community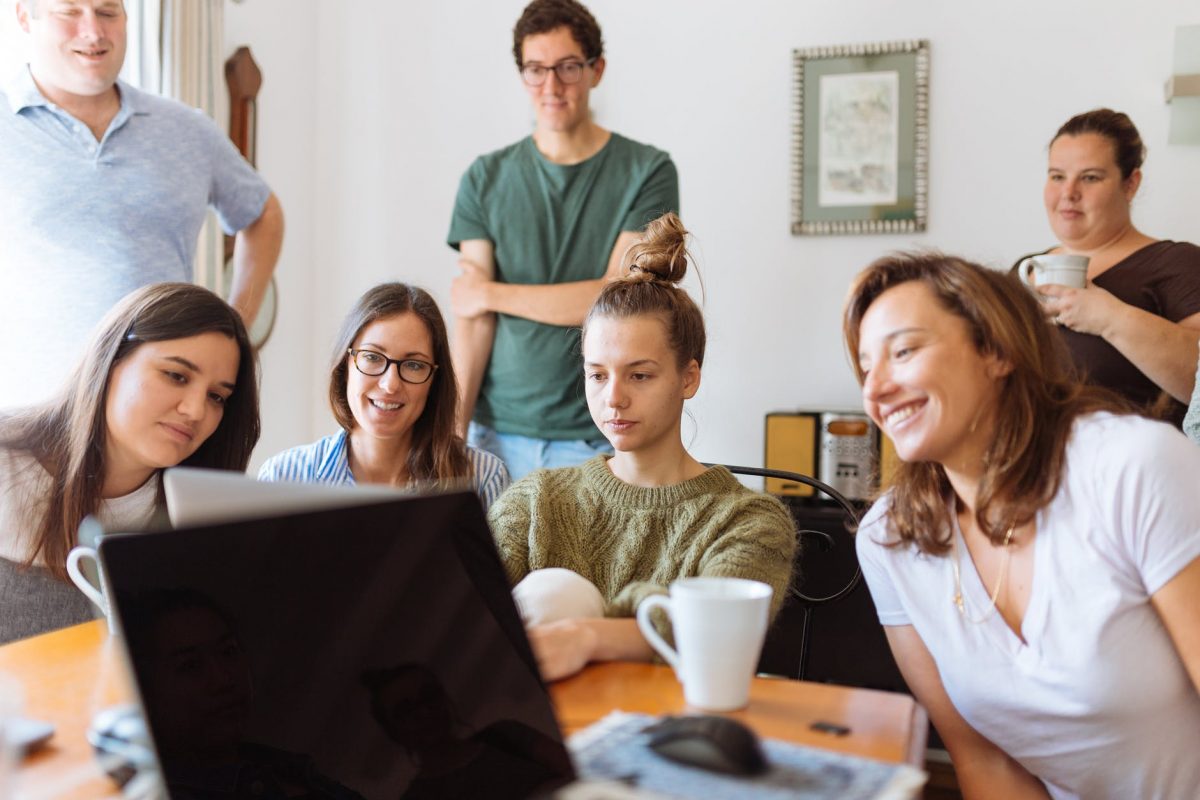 Webinars can help you with many aspects of your marketing: you can create reusable content, you get to generate more leads, and they can also help you build a connection with your community.
Now, of course, if you've run a few webinars before and were disappointed by the response, you might be a bit skeptical about this method. One of the most important aspects of creating successful webinars is to ensure you discuss topics your market cares about, topics that will leave them with no choice but to sign up and attend your webinar.
How do you do that?
Pay attention to the content that gets the most attention.
If you have a blog or are on social media, what topics were recently popular with your audience? See if you can find opportunities from these topics that will allow you to create a 30- to 45-minute webinar around them.
Remember, your webinar should also help to solve your market's challenges. Discuss these challenges and offer your members practical solutions to help them.
As you create more webinars around topics that are of interest to your market, you'll start to be regarded as an industry expert. You'll slowly begin to build an online community of people who not only care about what you have to say, but also trust you.
Selecting the right platform is an essential part of building an online community. Take your time to research your market and clearly define the perfect platform to reach them effectively.
Once you've decided on your platform, it's now time to start building a connection with your community.
How To Create Connections as You Build Your Online Community
If you already have a community or are thinking of a building one, here are four tips to help get you on the right track:
1. Don't Be Salesy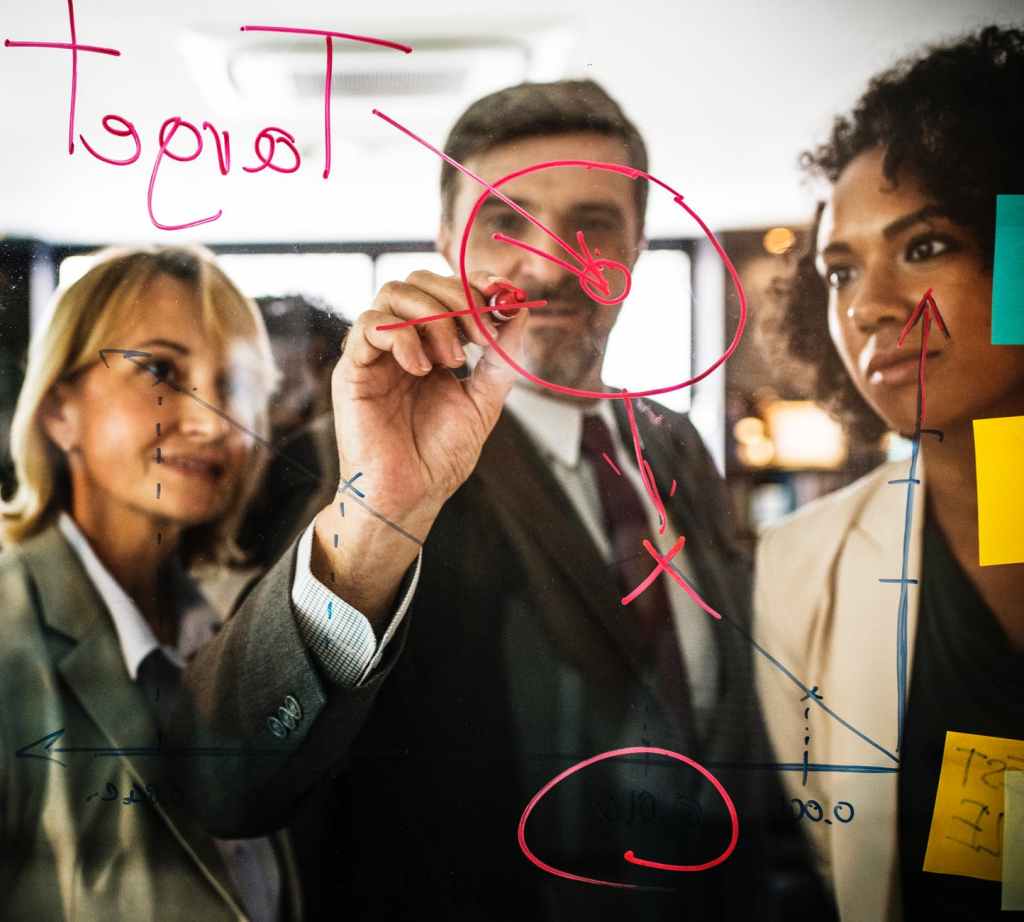 It can be tempting to think of your community as a space where you can openly speak about your products or services as frequently as you please. If members signed up to be a part of the group, surely they want to know more about what your business has to offer, right?
Well, not quite.
If they want to know more about your products, they can simply look at your product pages or just reach out to you directly. While some community forums do occasionally post about their products, this is not the platform to create heavy sales messages.
Your community should be customer-centered. Think of your community as a platform to add value to your customers' lives and also gain a better understanding of who they are.
2. Create a Welcoming Environment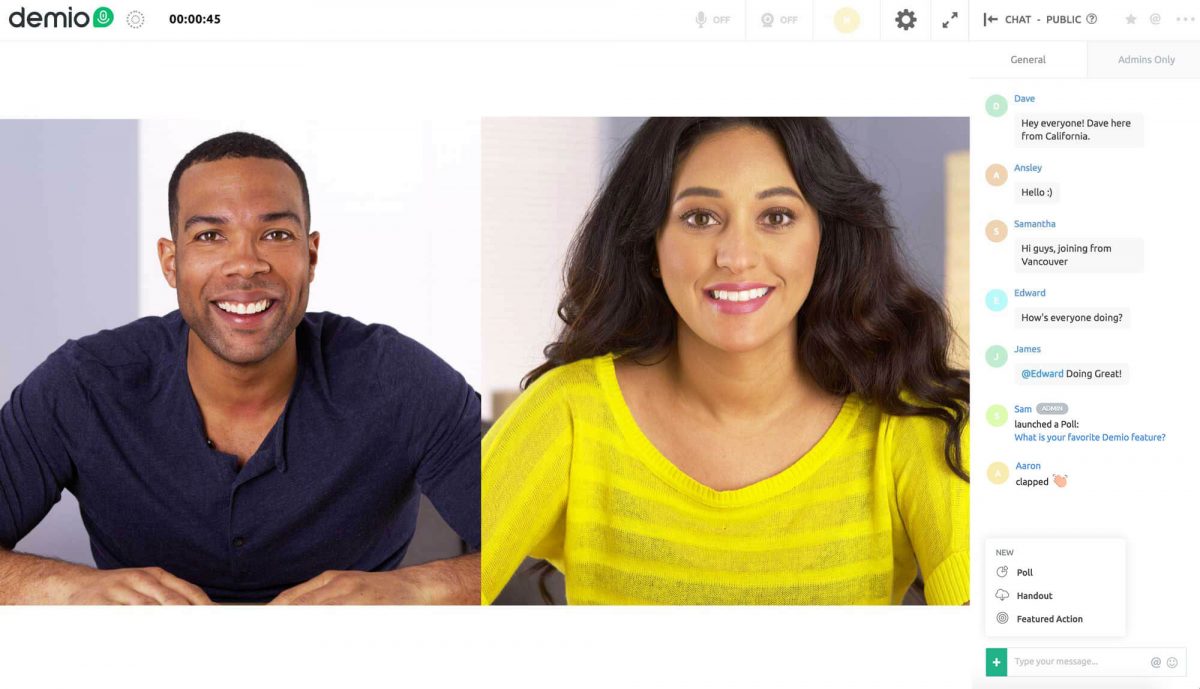 Have you ever joined an online community and been afraid to comment or share some of your thoughts?
I once joined a writing group where the owner wasn't a fan of answering questions they thought were "ridiculous." As a result, many of the members weren't friendly. I remember a beginner asking a question about pitching, and someone's response was something along the lines of, "People need to just apply their minds before asking questions. It's not complicated."
So, I never participated in any of the discussions in that group. Instead, I left almost as soon as I joined. It didn't feel like a safe place to voice any of my opinions.
Creating a welcoming environment where every member feels valued starts with you.
A great way to begin is by welcoming new members and asking them to introduce themselves when they join the group.
It's also great to have you or any of your administrators comment on each new post in the group. This will help to increase engagement and make each member feel like they are heard, and their opinions matter.
3. Be Consistent with Your Brand Voice
Your brand voice is your unique way of communicating with your market. It's a combination of the words, imagery, personality, and values that you express every time you publish content.
Creating a consistent brand voice is a way for your market to not only remember you, but also to start building trust. It's easier to trust a brand that consistently conveys the same values and purpose than one whose messaging always shifts.
It can be challenging to clearly define your brand voice if you're just starting out. Luckily, there are multiple articles online that can help you begin.
Once you're confident with your brand voice, make sure you reinforce it every time you share anything in the group.
4. Listen to Your Market's Pain Points and Address These Challenges
One of the most valuable things about a community is that you can quickly get to know some of your market's challenges.
Take note of the topics that get the most engagement. You can then create a blog post or webinar around this issue.
Addressing your market's challenges will make you their go-to resource for these problems. When your market realizes the content you create centers around their pain points, customer loyalty will begin to form naturally. Addressing their challenges will also improve engagement and build a better community connection.
Wrap Up
Listening attentively is at the root of building a strong connection with your online community.
While it's essential to actively participate in discussions, it's much more important to pay attention to what your members are saying.
As discussed, this will help you learn so much about your members. And in marketing, there's nothing more valuable than knowing who your customer really is.
DOWNLOAD YOUR FREE WEBINAR STRATEGY CHECKLIST BELOW
Use this checklist
to design your very own high-converting webinar marketing strategy from scratch, then automate the process to attract high-quality leads.
We promise to never spam or send emails about cats.
Okay, maybe some cat stuff.