Webinar marketing is a powerful driver at every stage of your sales and marketing flywheel. You can use them to inform and educate people at the top of the funnel. Also, you can generate sales leads at the bottom. With the right webinar format, you'll be able to build a strong marketing flywheel and accompany people throughout their buyer's journey, all the way from the "awareness" stage to the "decision" stage. 
But before diving into different webinar formats and how to use them across different buyer stages, let's discuss terminology: What is a marketing flywheel? 
We can't define the flywheel without talking about the marketing funnel. According to HubSpot, "A marketing funnel — more commonly known as a sales funnel since its output is revenue — describes the different stages a customer goes through leading up to their purchase, from looking at your website for the first time and subscribing to your email list to reading your emails and talking to a sales associate."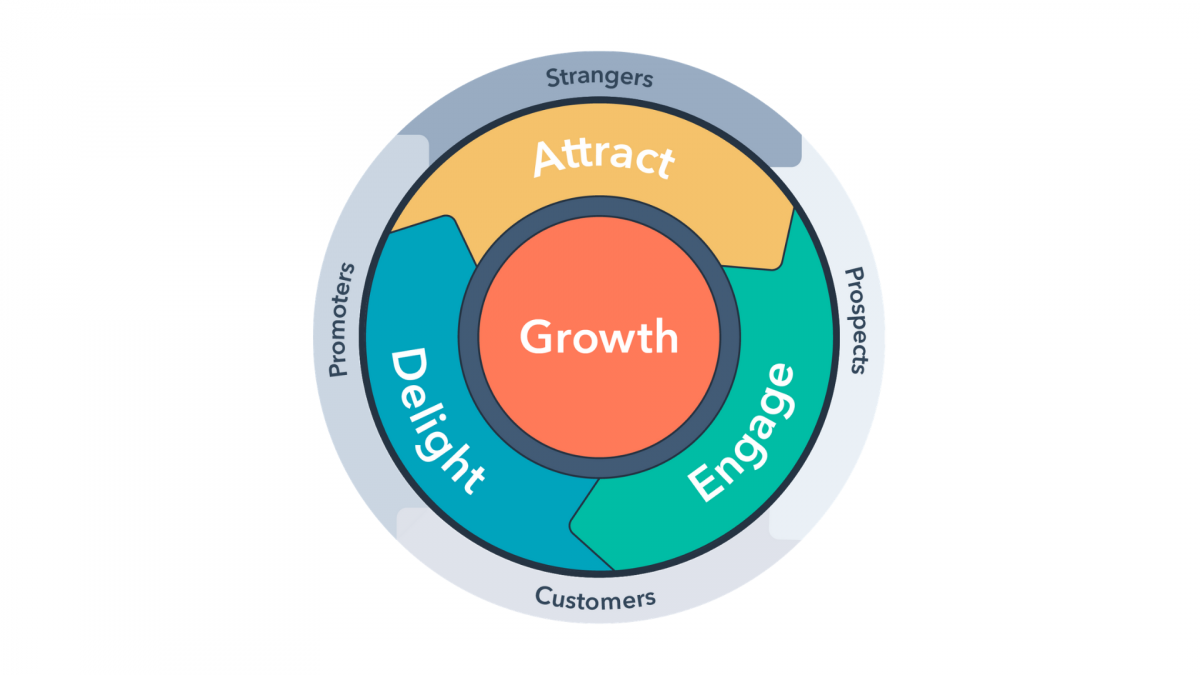 The problem with the marketing funnel, though, is that it sees customers as the final output, and there's no continuity. That's why HubSpot decided to retire the funnel framework in favor of the flywheel. As the team explains, in the case of a marketing flywheel, "[t]he result puts customers at the center, which creates a more unified and less linear approach to all your marketing, sales, and service activities."
A marketing flywheel has three stages:
Increasing the awareness and attracting strangers. This stage focuses on using your expertise or that of your stakeholders to create content and conversations. The goal is to initiate meaningful relationships with the right people.
Engaging prospects. This stage involves building lasting relationships with people. You can do that by providing insights and solutions that align with their goals and pain points.
Delighting customers. This stage focuses on generating outstanding experiences for your customers. The goal is to help them overcome their challenges and empowering them to achieve great results.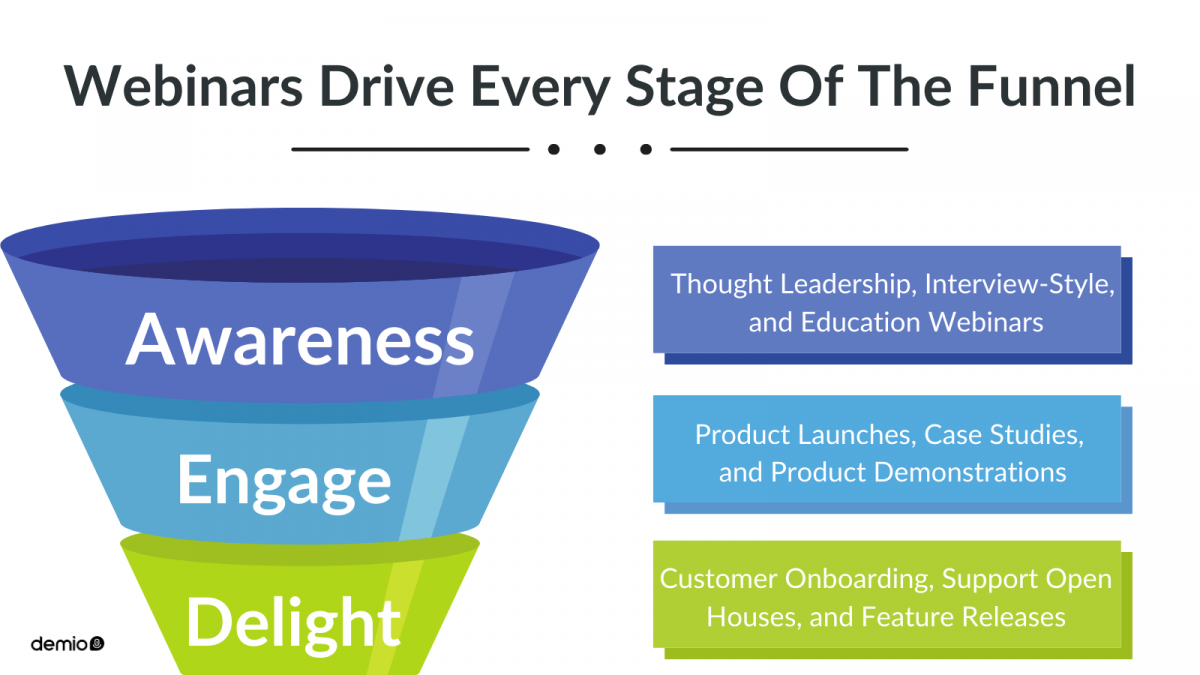 If you select the right webinar format, you can drive conversion at each stage.
DOWNLOAD YOUR FREE WEBINAR STRATEGY CHECKLIST BELOW
Use this checklist
to design your very own high-converting webinar marketing strategy from scratch, then automate the process to attract high-quality leads.
We promise to never spam or send emails about cats.
Okay, maybe some cat stuff.
Attracting Strangers and Introducing Your Brand
The first stage of the flywheel increases brand awareness and attracts people who are unaware of your company or the solutions you offer. According to HubSpot, "In the attract phase, you attract visitors with useful content and eliminate barriers as they try to learn about your company. The key is to earn people's attention, not force it."
There are multiple webinar formats you can employ at the attract stage. Let's take them one by one:
👉 Educational Webinars
Educational webinars are usually focused on industry-related topics that showcase your brand's expertise and unique approach. When running an educational webinar, it's unnecessary to focus on your product or your platform. On the contrary, since it's an awareness-creating event, you should tackle topics of interest to your webinar audience. You should focus on providing immediate solutions or actionable insights to common challenges, positioning yourself as a go-to resource.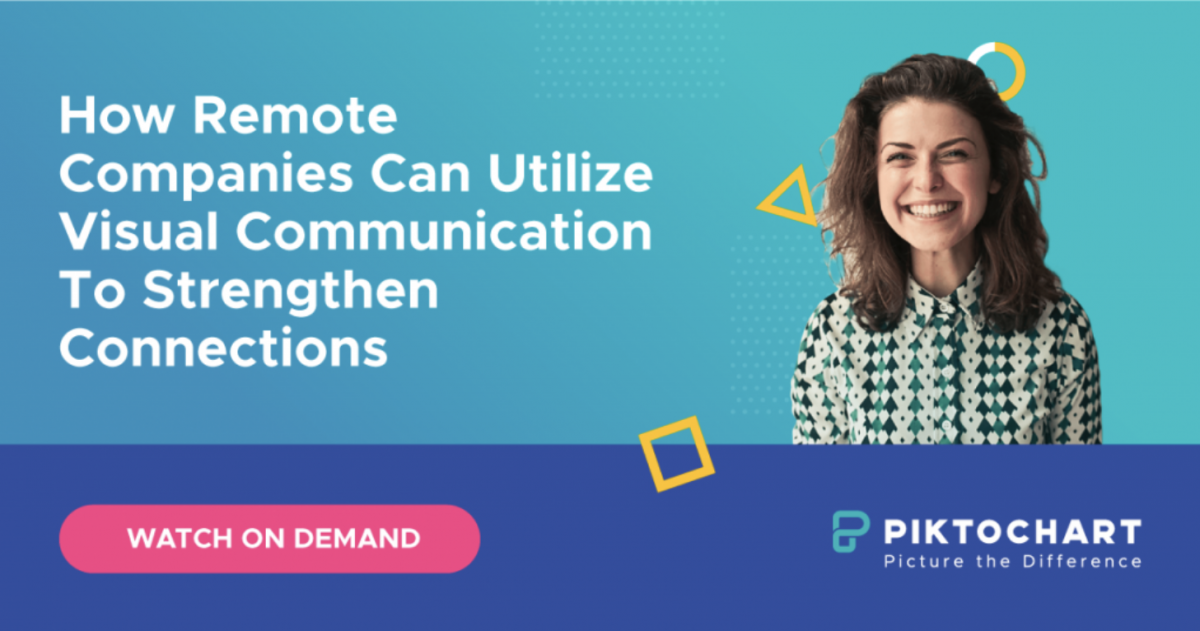 Let's say you develop an infographics and presentations platform. To engage strangers who are in the attract stage, you can't run a webinar that shows off your platform. Think about their reasoning: the last thing they want is to waste time on a salesy demo. At this stage, rather, people are mostly eager to articulate and understand their challenges. So, instead of showcasing your platform, tackle a general topic that provides fascinating insights. For example, you can run a webinar about the ways remote companies can utilize visual communication to engage and motivate their employees. This topic is less about showing the platform and more about presenting the brand's perspective regarding a specific topic or challenge.
👉 Interviews With Industry Leaders
Interviews with external experts are a great way to associate your brand with industry stakeholders. Imagine inviting the highest regarded professionals or leaders to tackle an interesting subject, provide their unique insights, and engage with your audience. This generates exclusive content while positioning yourself as a knowledge gatekeeper. Also, you'll have the opportunity to engage with industry leaders, get access to their audiences, and cross-promote your event. As for interview webinars, you can choose a topic of interest to your audience and search for an expert who can provide valuable insights.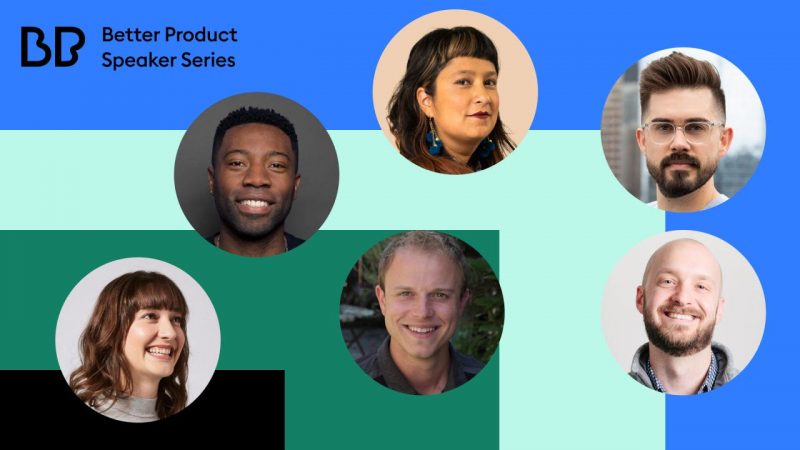 👉 Panel Discussions
What's the difference between interviews and panel discussions? The latter format generally has multiple speakers. In an interview, one expert tackles a subject using the Q&A format. The panel discussions, on the other hand, involve several industry stakeholders who discuss a specific subject together. Conversations are less restricted and may lead to unexpected insights, unique ideas, and interesting debates.
Panel discussion webinars help you increase brand awareness by accessing the audiences of your guest speakers. Note, though, that when planning a panel, you want to invite professionals who possess varying expertise and will bring new perspectives to the table. For example, if you're running a panel discussion webinar about account-based marketing, you can invite a Chief Revenue Officer to discuss the impact of an ABM strategy on revenue, as well as a marketing manager who can provide details about setting up specific ABM campaigns.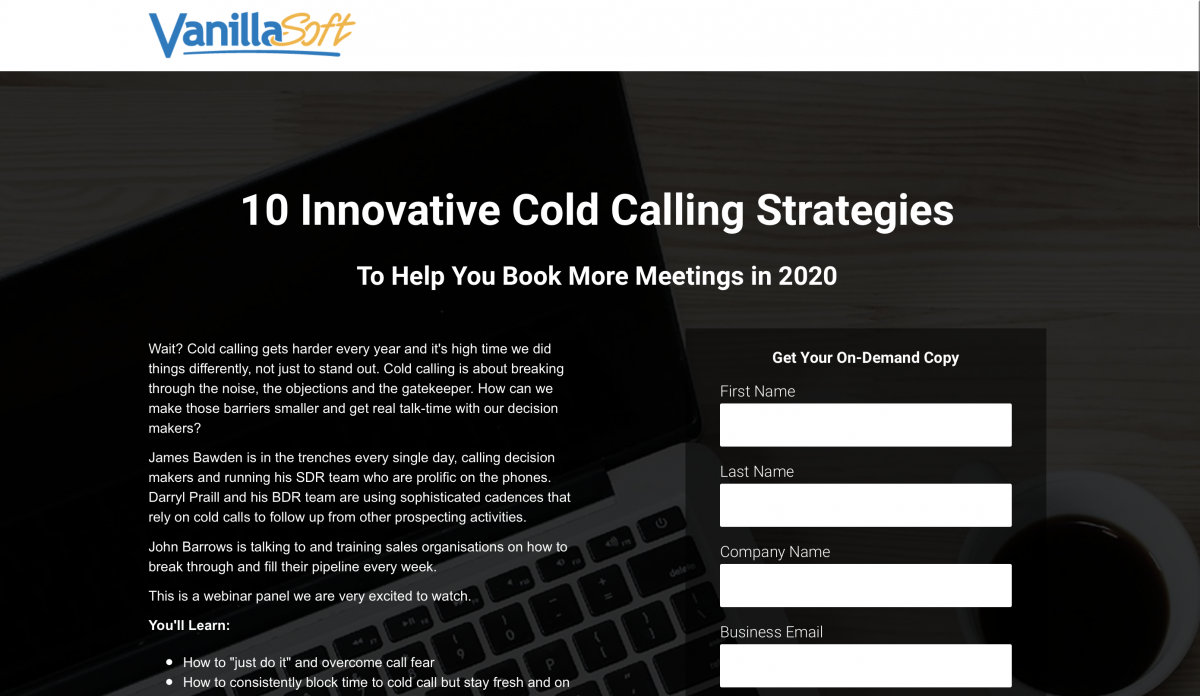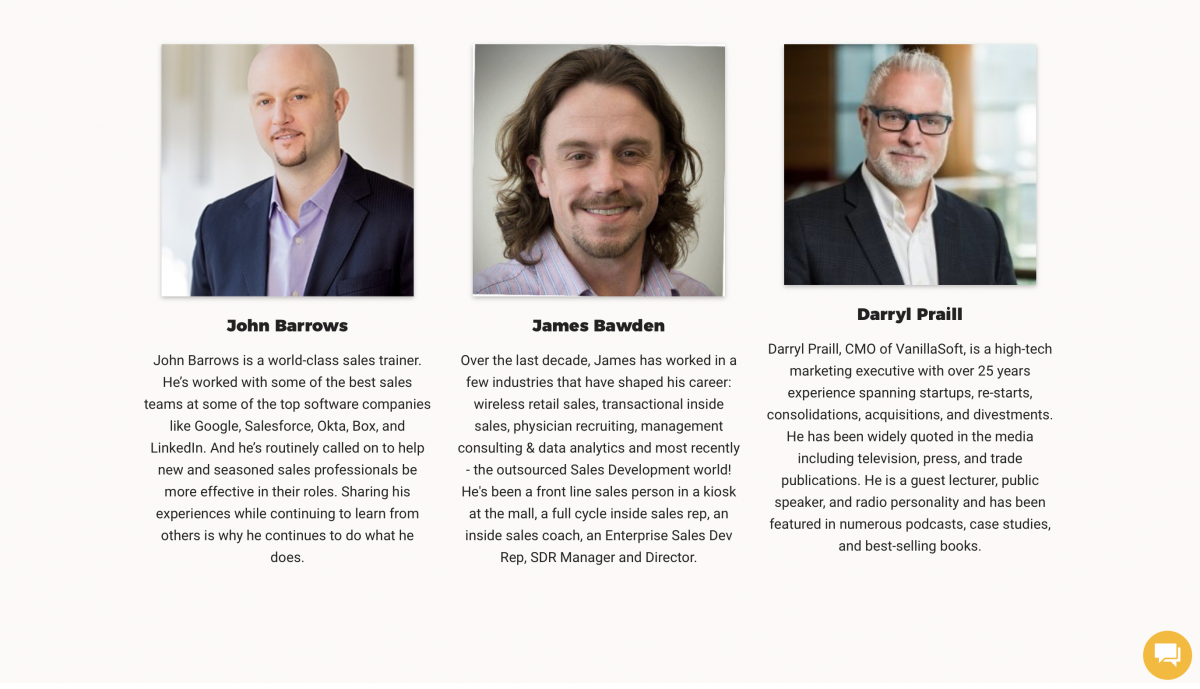 Engaging Prospects To Gain Their Interest
Once you attract high-quality prospects, you need to keep them engaged, increasing their interest in both your brand and your product/service. As HubSpot highlights, "In the engage phase, you make it easy to shop and buy from you by enabling buyers to engage with you on their preferred timeline and channels. Focus on opening relationships, not just closing deals." What webinar format can engage your prospects? Here are a few examples:
👉 Demo Webinars
Product demo webinars are online seminars that focus on showcasing the way a platform/product works, along with its advantages. The core idea of product demo webinars is to show, not tell. In other words, these online sessions will engage your prospects and help them to understand your product better, while also offering the opportunity (in most cases) to ask questions.
Depending on the number of prospects you're targeting to register, you can decide to run weekly or monthly demos. When you run these webinars, you're able to interact with different people, let them ask questions, and clarify things you never considered before. This dynamic can be truly rewarding for the online attendees, especially considering that these conversations highlight the value of your product and encourage your leads to become paying customers.
👉 Success Stories
The success story is similar to an interview webinar, as success stories also feature a Q&A-based session with a guest. However, unlike interviews, your guest isn't an industry leader, but one of your clients who successfully uses your product. During success stories, your mission is to demonstrate how a brand or person deployed your platform and accomplished their desired results. There's nothing more powerful than showcasing your customers' achievements by using your product.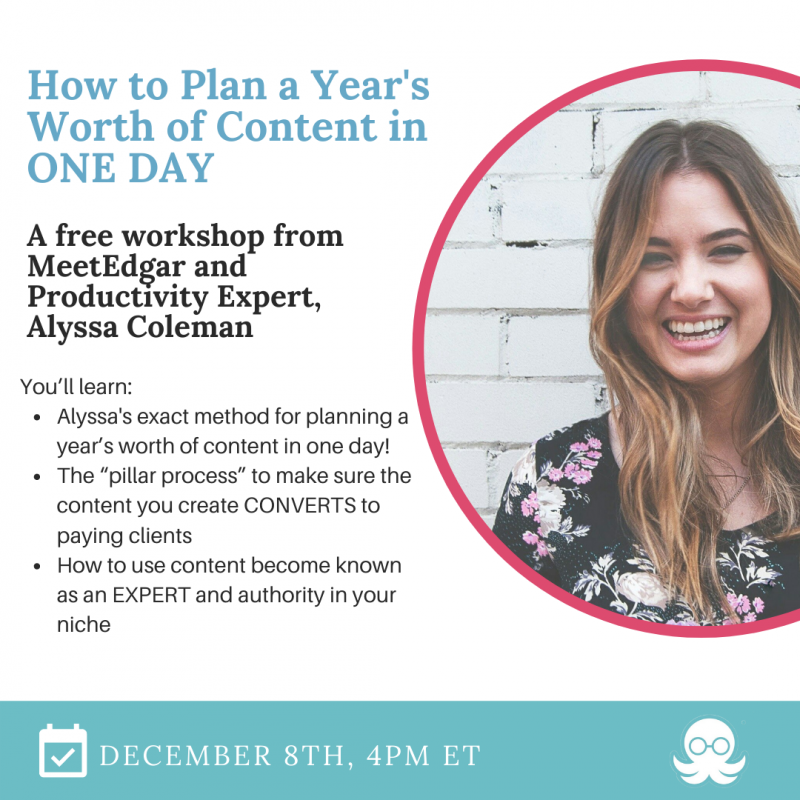 👉 Product Launch Webinars
Another webinar format designed to engage prospects is launching and presenting a new product or solution. During a product launch webinar you can showcase the added value of your new release and present the ways in which people can use your product to overcome a specific challenge. This webinar format will help you connect with your existing prospects and communicate your commitment to innovating or improving your brand. You'll also be able to answer any questions people have, which strengthens their trust in your new platform or software.
Delighting Clients and Encouraging Them To Promote Your Brand
Once the deal is closed, you want to keep your clients happy and make sure they're always in the loop. According to HubSpot, "In the delight phase, you help, support, and empower customers to reach their goals. Remember, customer success is your success." To delight your clients, you can choose from these webinar formats:
👉 Customer Onboarding Webinars
Geared towards welcoming new customers and getting them started with your platform, customer onboarding is a good way to gain people's trust and make sure they achieve positive results by using your product. According to ProfitWell, "Retention is where things get really interesting. When comparing the first 60 days of customers with poor perceptions of onboarding to those with positive perceptions, those customers with positive perception have much less drop off in the first 21 days of being a customer."
The customer onboarding experience has a direct impact on your churn rate. These webinars should be simple, accessible, and run consistently. This way you'll be always engaging with your new users in real time and answering their questions.
👉 Product AMAs
Product AMAs ("Ask Me Anything") are underutilized delight-stage webinars focused on answering customer questions during a live session. AMA webinars are often hosted by a CMO or VP of Product. You can run these sessions once per month, present the overall roadmap, explain the product vision, and have an extended Q&A dynamic to interact with your customers.
👉 Product Updates
Finally, a great way to satisfy your customers is by keeping them up to date with product fixes, improvements, and new features. Also, remember that although onboarding is imperative, it doesn't help your users keep up with new elements you add over time. So, if you want to please your customers, create additional webinars to keep your community involved. With product updates webinars you can develop meaningful conversations and present what's new and unique about your product.
DOWNLOAD YOUR FREE WEBINAR STRATEGY CHECKLIST BELOW
Use this checklist
to design your very own high-converting webinar marketing strategy from scratch, then automate the process to attract high-quality leads.
We promise to never spam or send emails about cats.
Okay, maybe some cat stuff.
Final Thoughts
Depending on the stage of your buyer's journey, you can choose from a variety of webinar formats to achieve your goals. Make sure you always align your goal with the buyer's stage of your audience and the webinar format. This will help you obtain more positive results and connect with your leads, prospects, and customers.