Webinars are among the most effective outlets for generating and converting high-quality leads, especially in B2B marketing. However, you first need to qualify leads to garner the most success for your efforts.
While it's easy to acquire leads from a live webinar, automated events, and other online efforts, turning them into paying customers is a difficult feat, especially if they're the wrong fit for your business. As such, you need to know which leads are worth qualifying and investing your time and money in.

What Is Lead Qualification?
Lead qualification is how you determine the likelihood that a potential prospect will convert to a customer. It separates those simply curious about or indifferent toward your brand from those who are ready to take the next step.
Utilizing data collection in your webinars and on social media outlets are leading tactics to predict the buying behaviors of your audience. You can also employ surveys and other lead-qualifying strategies to learn how committed your customers are to your brand.
Read on to learn proven strategies designed to identify and gather potential prospects. Determine the areas where you want to improve your sales and gain more solid and loyal leads, then incorporate these tactics as they apply to your brand.
Why Is Lead Qualification Crucial for Webinars?
The point of a webinar is to grow your brand and engage your audience members, but your brand continues to exist thanks to your sales. So, if you want to gain more sales, you need more solid leads. That, in turn, requires you to qualify leads and move the strongest ones to the buying stage.
Chasing Empty Leads Is Costly
A direct approach to qualifying leads is through webinar lead scoring, which helps you determine which leads show promise and which ones don't. Empty prospects (those who won't result in buyers) cost you time and money and take away from those who will turn into loyal customers and ultimate sales.
Lead qualification quickly pinpoints where your leads are in the buyer's journey. That way, you can use the right persuasion to move each segment of your audience to the next stage in the funnel.
Mistargeted Webinars Lose Prospects
A webinar should revolve around useful and targeted topics that are appealing and relevant to prospects. Mistargeted webinars lose potential customers, which hurts your brand and may negatively impact sales.
Lead qualification tactics help you better connect with your target segment by helping you understand what they're after. This yields higher registration numbers as well as greater attendance from those registrants who are most likely to turn into buyers.
Setting Goals and Objectives for Qualifying Webinar Leads
A goal is the main achievement you want to accomplish, and an objective is the smaller, short-term aim that helps you reach that goal. Creating a buyer persona of the type of customer you'd like to have is helpful in setting both of these. Here are other ways you can stay on task and make headway on your goals and objectives to host excellent, lead-driving webinars.
Focus on Quality Leads
As mentioned above, focusing on the right leads will give you the best results. Develop a webinar scoring strategy to identify which leads are worth pursuing and which ones need a softer approach.
Keep in mind, even if someone registers for your webinar, that doesn't automatically mean they're a lead. Leads are those who show up and participate.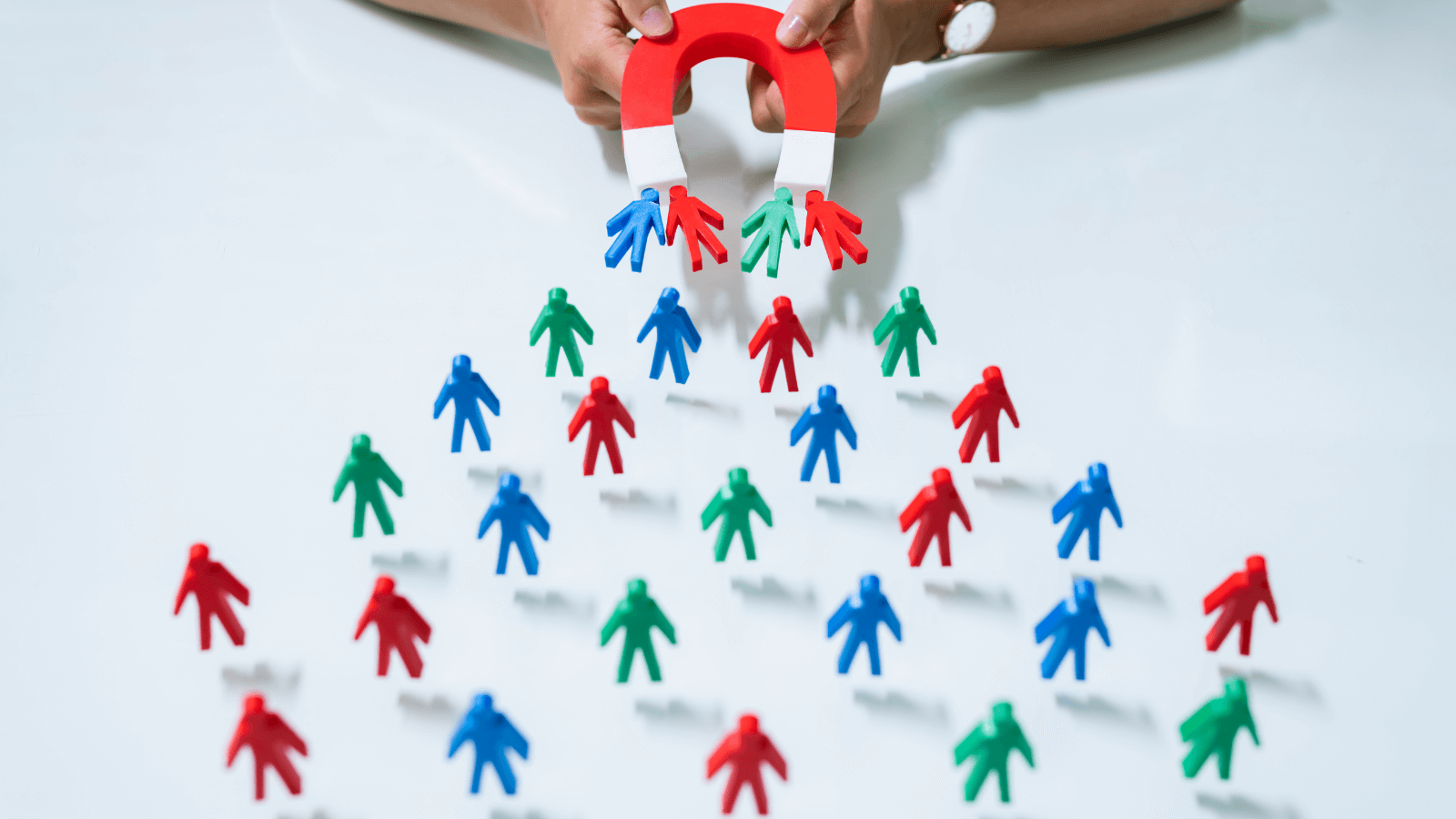 Follow Up With Every Attendee
Send a personalized thank you email to every webinar participant. For those who attended more than one event (and remained attentive and interactive throughout), recommend a follow-up action for them to take, such as requesting a free trial or scheduling a demo.
Utilize Effective Resource Allocation
Every person on your marketing and webinar teams has their strengths, and allocating resources so no one is overworked or overlooked is the best way to maximize those talents. Effective resource allocation is ideal for marketing teams to work together and remain focused.
Ensure Sales and Marketing Alignment
Your sales and marketing efforts should all align and have the same goal. Cohesive and consistent messaging helps drive leads in the right direction. Make sure your marketing team understands the type of leads your sales team is looking for (and vice versa) to avoid misalignment and thus miscommunication.
To check your alignment, pay attention to your key performance indicators (KPIs), such as pageview-to-registration conversion rate, number of interactions during the webinar, and registrant-to-attendee ratio, to name a few. If your sales and customer satisfaction ratings are consistent or growing and your teams work well together, you're doing things right.
Focus on Stronger Conversion Rates
The goal isn't to capture as many registrants as you can (most of your registrants may not even use their real names); rather, it's to convert soft leads into buyers. Focus on higher conversion rates by making registration more personal, targeting attendees who actively engage in your webinars. Pay less attention to numbers and more to audience loyalty and engagement to retain followers and secure higher conversion rates.
Perform Data Collection and Analysis
Perhaps the best way to ensure the success of your webinars and make sure you have qualified leads is to track your sessions to assess buyer behavior. Data collection and analysis is the only way to dig into the details and pinpoint what actions and elements hold your audience's attention during your webinars.
It also tracks what turns leads away. With that information, you can follow more promising leads and convince them to make a buying decision, as well as set aside colder prospects so you narrow your focus onto the leads who'll further your goals.
Strategies for Qualifying Webinar Leads
Relevant webinar leads produce stronger brand awareness, happier customers, and greater audience retention and loyalty. Embrace the following strategies to qualify leads properly.
👉 Webinar Registration Optimization
Promotional emails that feature countdowns, personal messages, and insights into your webinar content and topics not only encourage a greater number of people to register but can also capture more promising leads and turn them into committed attendees.
Follow the buyer's emotional journey to help you customize the registration experience for your audience; you want your registrants to feel like you have something to offer them personally in your upcoming webinar.
👉 Webinar Attendee Segmentation
Segment your webinar attendees into the following five categories:
Those who registered but didn't attend the webinar
Those who attended the webinar but left before it was over
Those who attended the webinar and what CTA's (or actions) did they engage with
Those who attended the webinar and how long they focused for
Those who attended the webinar and converted (via a sale, demo, free trial, etc.)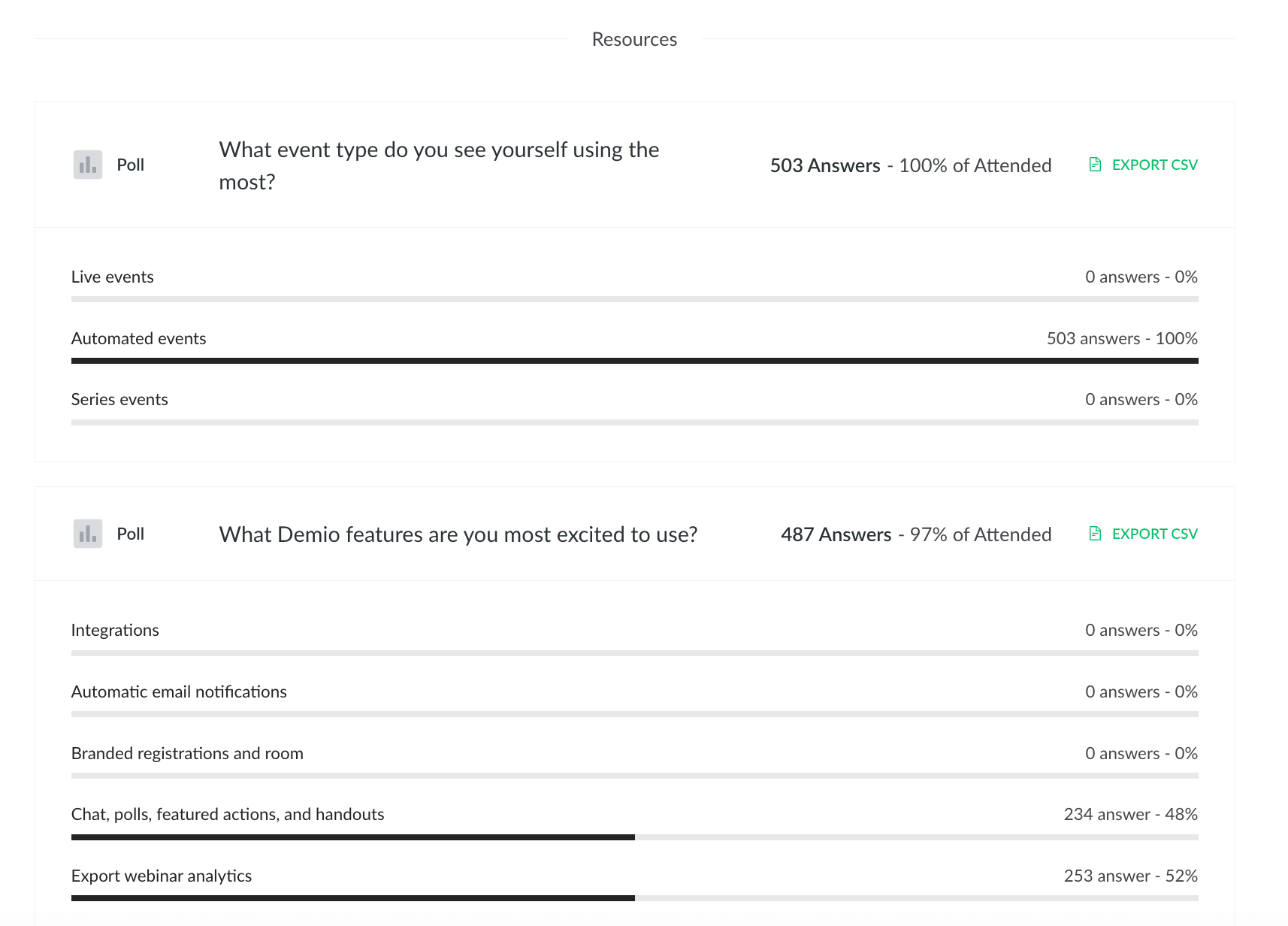 Segmenting your webinar attendees helps you determine which prospects to focus your outreach efforts on (i.e., those with the greatest likelihood of converting). It also guides your ensuing actions to transfer your audience members to the next level of the buying stage. By separating your audience, you can grow your sales funnel faster and refine future webinars to target more invested attendees with relevant content and a compelling call to action.
👉 Engage With Webinar Attendees
Engaging with webinar attendees builds personal trust and brand loyalty with your potential buyers, as well as shows you where your audience remains the most focused throughout your event. Send engaged attendees more information, special invites, promotional actions, and other goodies to keep them engaged and take them to the next step in lead generation.
👉 Lead Scoring for Webinars
As mentioned above, lead scoring is highly beneficial in understanding buyer behaviors and helping improve your webinars to qualify prospects more efficiently. Webinar lead scoring involves following the buyer's emotional journey and focusing heavily on the parts of your webinar that garnered your audience's attention the most.
👉 Utilize Post-webinar Surveys
Post-webinar surveys give you direct insight into how your potential customers want you to improve and what they love most about your brand or webinar topics. It's the ideal opportunity to convince leads to commit to a free trial, pre-register for the next event, or offer input as to what they'd like to see or hear from you to get them to return (and eventually trust you enough to buy).
Webinar Follow-Up Tactics
You want every attendee of your webinar to attend your next event and take the next step in their buying journey. Qualify your leads by taking the following actions.
Send Personal Emails
A personalized reminder email telling registrants to attend your webinar can speak volumes to new leads and creates a positive impression of your brand. Vary the content of your communications according to the intent of your attendees. Offering promo codes, product discounts, free trials, and other incentives also serves as a rich opportunity for targeted email marketing.
Reach out on Social Media
After you send the personal email, offer a social media invite for further connections with your most promising leads.
After making contact with a personal email and social media touch, repeat both webinar follow-up tactics if you don't receive a response (avoid being pushy though). These tactics can be effective to improve trial-to-paid customers and follow-up efforts.

Analyzing and Optimizing Lead Qualification Efforts
How do you know if your lead qualification efforts are working? Revisit your strategy often to ensure your webinars produce the sales you want and satisfy customers at the same time.
Lead Qualification Metrics
Lead qualification metrics calculate your ROI for qualifying leads. Conversion rates, closing rates, and other measurements track how well you acquire leads and turn them into buying customers. If your conversions are going backward, it's time to review your strategy. Your sales team will be your greatest asset in determining if the leads you send them are ready to convert or not.
Analyzing Engagement During the Webinar
When you can spot where your audience members' focus goes up, you know when to strike with a compelling featured action that'll convince them to act. This helps drive your potential leads to the next phase in their buying journey.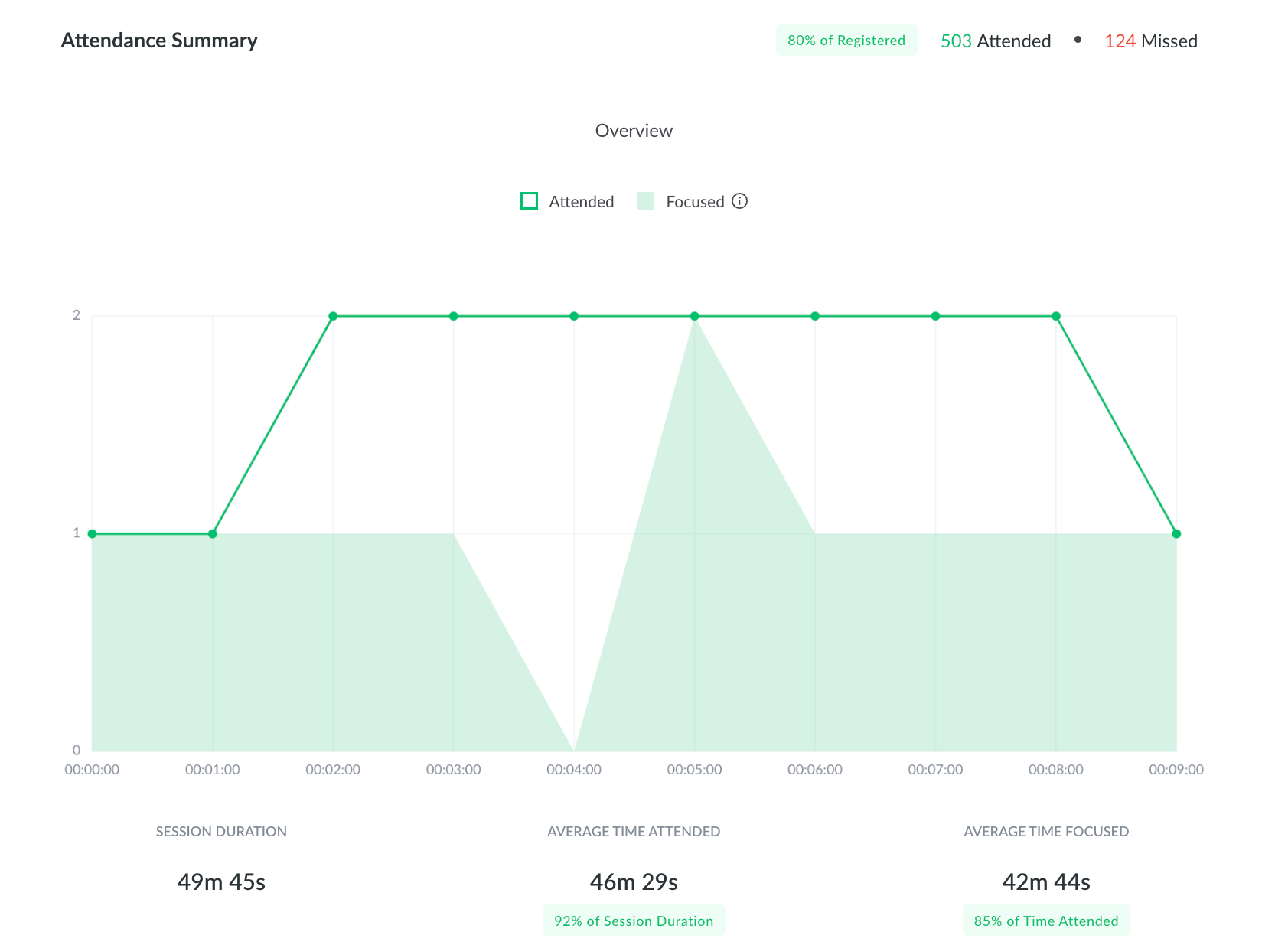 Best Practices
Follow best practices to achieve your goals of qualifying leads and streamline the transition from potential to actual buyers. Meet with your sales and marketing team and explore the most relevant tactics you should incorporate into your SaaS webinar strategy to maximize the success of your webinars.
Advanced Audience Targeting
Narrowing in on your audience ensures you know what topics and event elements to employ to maintain your attendees' attention throughout your webinars. Choose specific subjects or CTAs based on the interests of your segmented audience.
Create Targeted Nurturing Campaigns
What was your audience focused on during your webinars? What areas did they engage with most? Emphasize these interests in your event marketing campaigns to entice registrants and help your targets move to the next stage in the buying process.
Data-Driven Lead Qualification
To avoid potential conflict between sales and marketing teams, use data-driven lead qualification to segment prospects. This yields more promising leads and helps you stay focused on how best to serve them so they'll convert successfully (and more quickly).
Lead Nurturing After Webinars
When a webinar concludes, send attendees surveys, newsletters, personalized emails, and other follow-up elements containing featured actions. Stay relevant with your audience while growing their interest in your brand.
Common Challenges
Although qualifying leads brings certain challenges, you can easily avoid or navigate them by learning what they are and the strategies to apply to circumvent or diminish them. We've broken down the most common obstacles in this process below.
Webinar Conversion Optimization
Your goal is to convince as many live attendees to convert as possible, which can take the form of a sale, signing up for your newsletter, booking a product demo, or some other desired action. However, poorly qualified leads are difficult to convert for multiple reasons, such as being at the early stages of your sales funnel or simply being a poor fit for your offering.
Relevant webinar topics and content, along with well-honed CTAs, contribute to consistently high conversion rates because they attract warm leads who are either further down the pipeline or better primed for convincing to convert. Interact with your audience throughout every event and track their responses and engagement to learn what holds their attention and keeps them present until after you present your CTAs.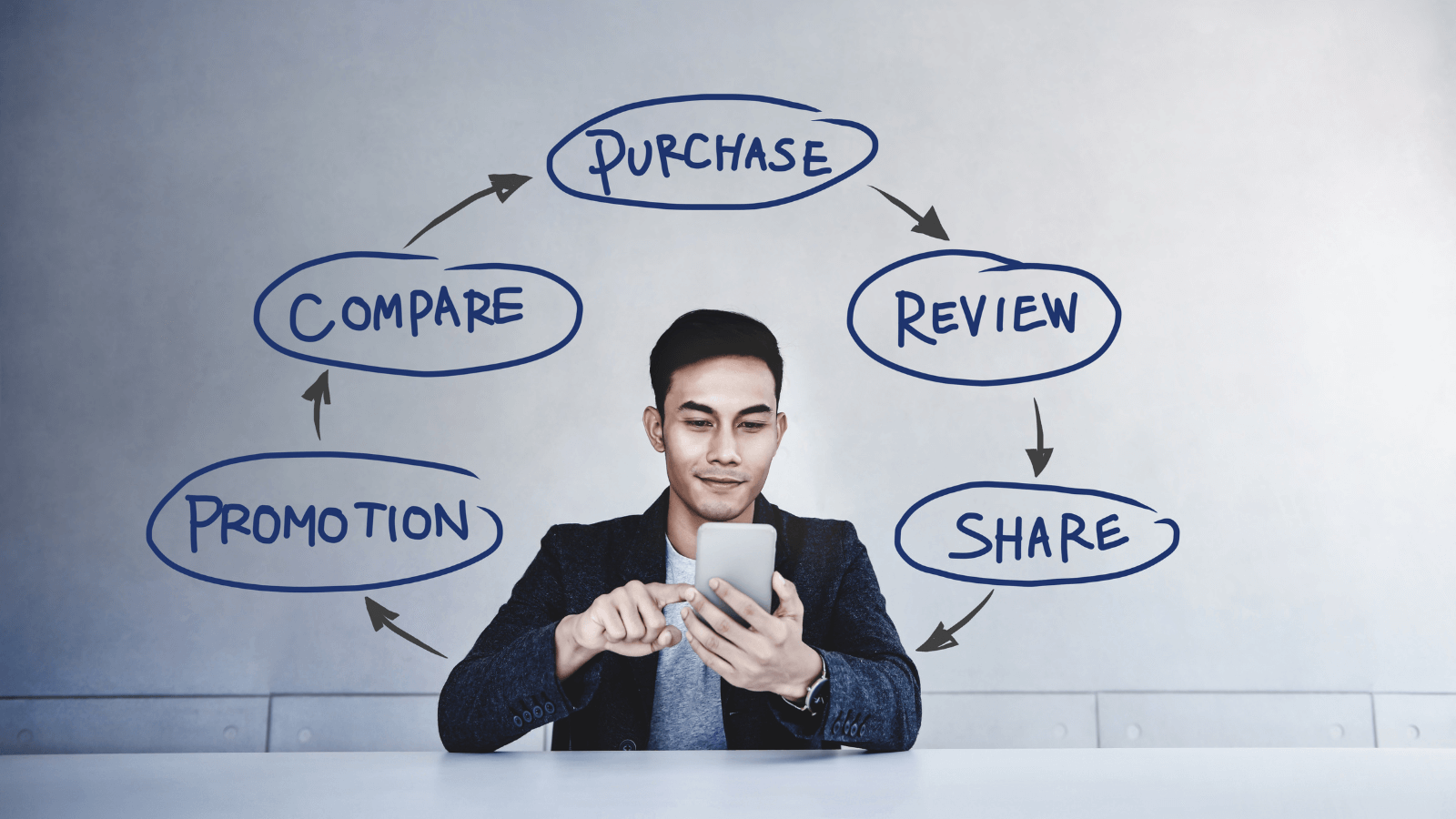 Customer Intent
Customer intent is a major driver of strong lead qualification; you need to know the thought process behind a customer's purchasing actions or behaviors to qualify them effectively. Hone in on customer intent and where your audience focuses their attention during your events to narrow down and target what will benefit them most. For example, do your attendees watch your webinar to learn about a specific topic, take advantage of a discount code, or learn more about your brand? Or, are they in it for the freebies?
Leverage information about your consumer demographic (often gathered from previous webinars) to uncover these answers. Determine what actions taken in previous webinars resulted in the most conversions (e.g., a specific featured action, promo code, or product). Once you've identified your target segment's intent, you can disperse relevant information and featured actions appropriately to attract and hold onto strong leads.
Sales and Marketing Conflicts
Your sales team may not qualify leads the same way as your marketing team. This is a common issue that you can easily resolve by working with both departments to establish common goals and define what a qualifying lead is. While their specific strategies and approaches to accomplishing their objectives may vary, developing a uniform framework will keep both teams on the same page throughout every campaign and event cycle.
Lead Follow-Up
You have to follow up with your leads to keep them warm and move them down the sales funnel. Even if they've already made a purchase or committed otherwise to your brand, post-event communication is a must.
Make it a habit to send a follow-up email after every webinar tailored to each attendee, regardless of what stage of the buying process they're in. Thank everyone on your email list for attending and summarize the key takeaways. You can also briefly mention any upcoming events they may be interested in or include a free perk such as the presentation slide deck, an ebook on a topic related to the webinar's subject matter, or a resource your company created (which also serves to build your credibility as a thought leader in your niche).
Keep the conversation going after the webinar ends to continue warming the leads you worked hard to gather and qualify.
Sharpen Your Webinar Lead Qualification
Lead qualification is key to your webinars' success. If your goal is higher conversion rates and greater profits, then you need to sharpen your lead qualification using some or all of the strategies outlined in this article. Taking a targeted approach to your audience's needs will help you attract relevant prospects who, in turn, are more likely to be receptive to your event CTAs. As a result, you'll see stronger webinars that yield more conversions.
For all your lead-qualifying needs and webinar hosting features, Demio has you covered. User-friendly and able to have you hosting your first webinar within minutes, you can take your leads to the next level with ease. Book a demo to explore more, or sign up for a free trial to offer to see if Demio is the right fit for you.