How Do I Get More Webinar Attendees?
That's the number one question of almost every Webinar creator. Whether it's your first one, or you have run dozens of them, you always want to increase your subscribers.
It doesn't matter whether you're creating webinars to promote a product, generate leads, present a topic, explain new product features, or something else; you always need to have a strategy behind it to promote it effectively.
You are going to find lots of tips and recommendations for promoting webinars, but in this article, we are going to focus specifically on webinar promotion that includes video.
DOWNLOAD YOUR FREE WEBINAR STRATEGY CHECKLIST BELOW
Use this checklist
to design your very own high-converting webinar marketing strategy from scratch, then automate the process to attract high-quality leads.
We promise to never spam or send emails about cats.
Okay, maybe some cat stuff.
Why Use Video?
Video use has grown over the last few years, and this is likely to continue in the future.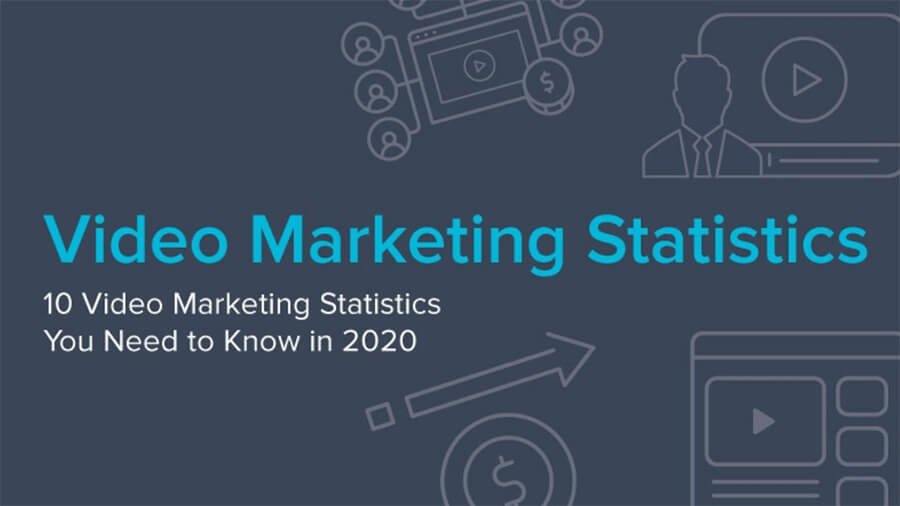 Video marketing statistics in 2020 that you need to know:
Internet users everywhere enjoy video content
85% of internet users in the US watched online video content on a monthly basis on at least one of their devices.
Demand for video content is increasing
54% of consumers would like to see more video content related to the companies and brands they follow.
Video is a powerful marketing tool
87% of marketers use video as a marketing tool.
Consumers love seeing videos on social media
Video is consumers' favorite type of content.
88% of marketers found that their ROIs increased after adding video content to their ads.
Video marketing as a lead generation channel
Video marketers get more qualified leads per year.
Power of video in purchasing decisions
8 out of 10 people have purchased a piece of software or an app after watching a video.
The growing popularity of video
Internet users spend an average of 6 hours and 48 minutes per week watching videos (believe it or not!)
Video's role in internet traffic
For the year 2022, it is estimated that 82% of the global internet traffic will come from video streaming and downloads.
YouTube is the most popular video-sharing platform for marketers, with 88% of them planning on using it in 2020. (Facebook is the second with 76%.)
I know what you're thinking: this is only achievable if you have a big budget at your disposal. I can assure you, that's far from the truth.
In this article, I will give what I believe to be a simple explanation of "How to promote your webinar with video – step by step."
Table of contents:
Plan Your Webinar
Create a Landing Page
Including Video in Your Email Marketing Campaign
Using Your Social Media
Creating a Teaser Video of the Webinar
Bonus Tip: Video Paid Ads with Storytelling
Plan Your Webinar
Demio's blog and website has plenty of information regarding this step. You can find useful information in the different sections they have on their Blog:

The content that's read the most
Guides, case studies, and tips on building a successful business
Everything you need to know to run successful webinar campaigns
All things new on the Demio platform
An inside look at what's working in marketing for SaaS companies today by the marketers who are in the trenches, experimenting on a daily basis to grow their MRR and build amazing businesses.
DOWNLOAD YOUR FREE WEBINAR STRATEGY CHECKLIST BELOW
Use this checklist
to design your very own high-converting webinar marketing strategy from scratch, then automate the process to attract high-quality leads.
We promise to never spam or send emails about cats.
Okay, maybe some cat stuff.
Create a Landing Page
If you are going to promote your webinar, creating a landing page is essential for collecting emails and attendees' information.
Landing page software is an important tool for anyone looking for something that's easy to use. The advantages of using these kinds of platforms are:
They allow you to build landing pages quickly.
They usually have A/B testing capabilities.
They are easy to set up.
They have a multitude of templates so you can choose the one that best suits your needs.
They have plenty of integrations.
The ones I will name are all quite similar and have a friendly drag-and-drop interface. However, I will rank them and describe some pros and cons to consider before you decide.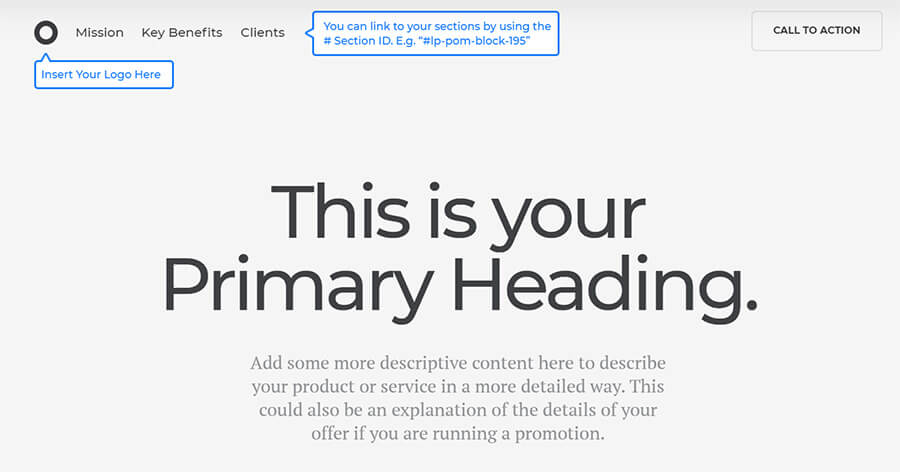 Unbounce
The best-known platform. They were the first landing page software. It could be said that they created the category.
Pros
Lots of beautiful templates
Many tutorials online
Excellent customer service
Cons
An overwhelming number of features
Mobile version is tricky
Instapage
It only takes two minutes to create a landing page from scratch with them. In their own words, they're "the most powerful landing page platform for marketing teams and agencies."
Pros
The most functional and user-friendly
It can be directly integrated with WordPress
True drag-and-drop
Cons
Expensive
Heatmaps and dynamic text are only available on the higher plans
Leadpages
One of the cheapest options out there. Definitely ideal if you are on a budget.
Pros
Cheap
No limits on traffic or leads
It has unique features such as LeadMagnets, LeadLinks, and more
Cons
Fewer features than the others
Not that user-friendly
All this being said, creating a landing page with your CMS will also do the trick. Just remember, we are trying to improve and increase every part of the conversion funnel in order to promote the webinar.
After creating your landing page…
How to use videos on landing pages that are created specifically for webinar registration?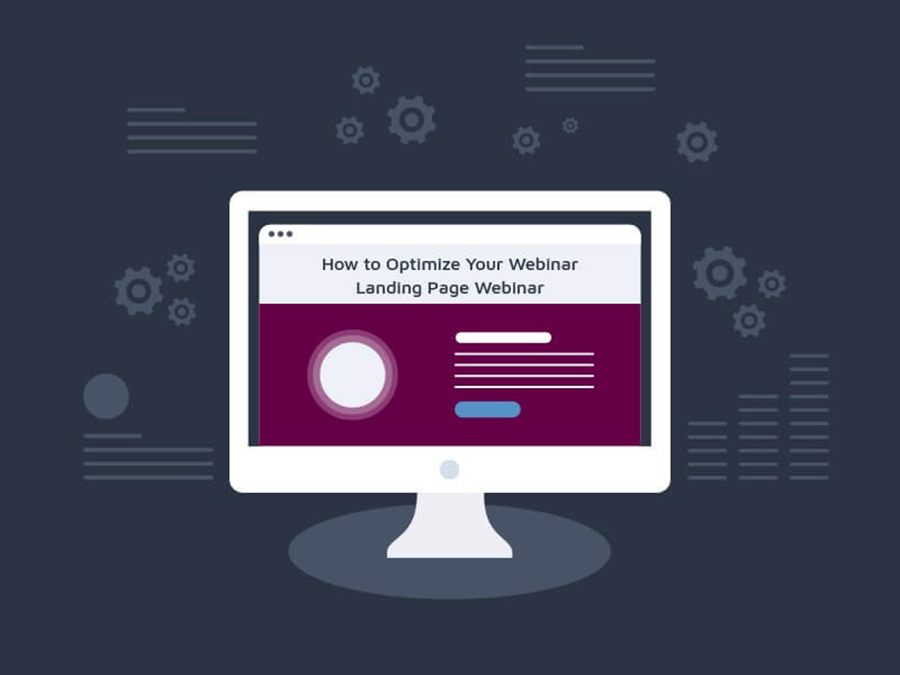 Successful landing pages share similar characteristics. It doesn't matter if you are using a landing page software platform or not. They should contain:
A clear Call to Action – "Register now"
A sense of urgency – "Final days before closing our attendee list"
Testimonials and social proof – "One of the most interesting webinars I have attended"
Relevant visuals
Writing that focuses people's attention on the content
Benefits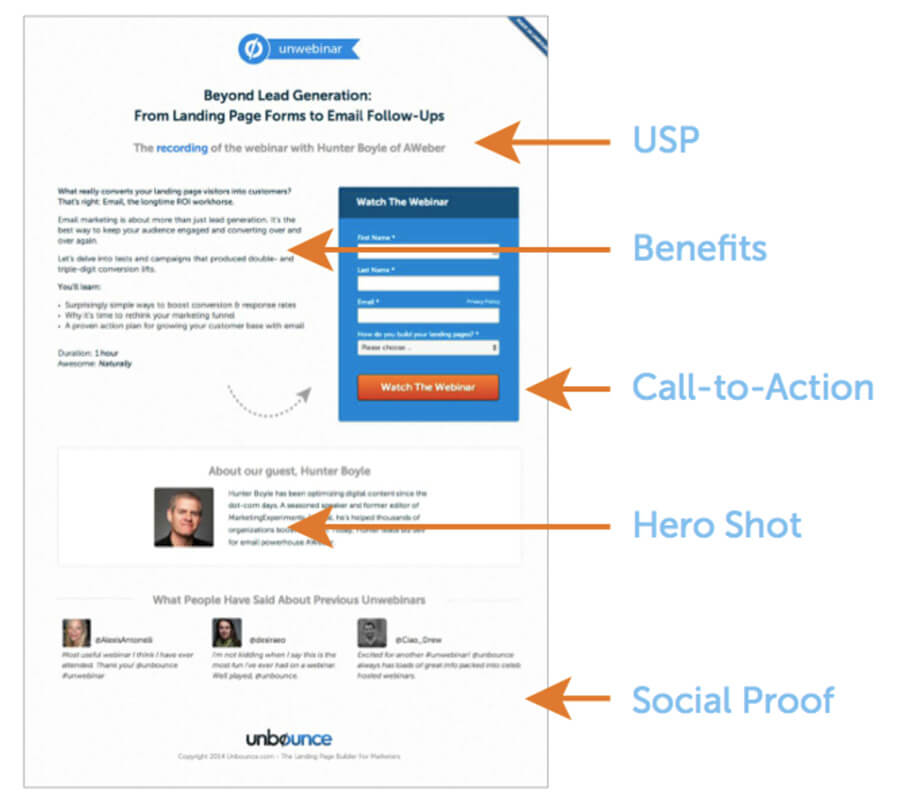 Video improves all of these elements and will undoubtedly increase engagement and conversion rates. Here is how you should use video on your landing page:
A personalized video makes all the difference and can really be a game-changer.
Videos that use relevant information regarding the webinar, showcase what people will learn, and highlight the benefits of attending the conference will boost the confirmation list.
Place your video at the beginning
The HERO, or the first section of the landing page, is first and foremost. It's where people's eyes go first. You should embed the video here.
The placement of the video alone will make people feel they should click on the play button and see what it's about.
The thumbnail should grab people's attention.
A well-placed video isn't enough. The thumbnail you choose will tell people the essentials of the webinar. It should show the basic event information: date, title, and name of the speaker.
Video size shouldn't be full screen
Add a clear title and description beside it
It should build intrigue so that people want to click play
Wow… that's a lot of stuff to keep in mind!
Yes, it is.
How will I create a video if I have no experience whatsoever?
Here is where online platforms such as Wideo come in handy.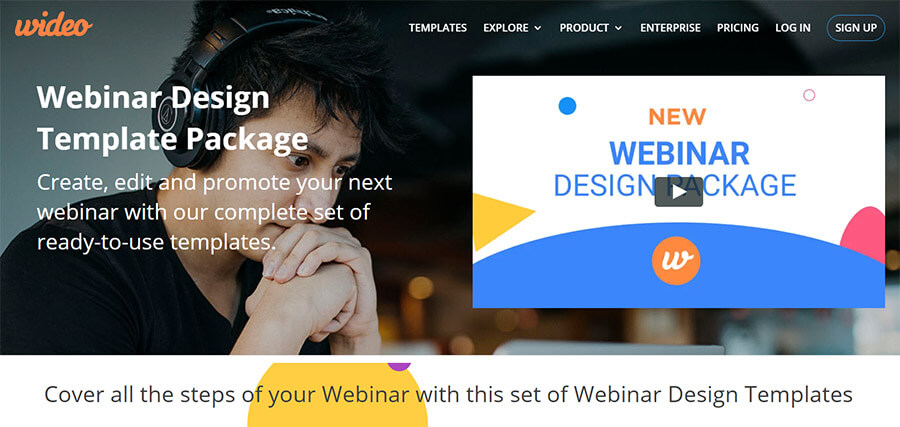 We have a Webinar Design template Package that allows anyone to create and edit webinar promotion videos with a complete set of ready-to-use templates.
You can easily edit any of our templates, and you don't need previous design or video editing experience.
Including Video in Your Email Marketing Campaign
The power of email campaigns and ROI is well known in the digital marketing world. It's a cheap and simple strategy for both inviting people and promoting your webinar.
Incorporating video into your email campaigns is a great opportunity to strengthen the link with your audience and increase the chances of them registering.
Video adds much more value when it is relevant and clearly illustrates the main ideas you want to communicate.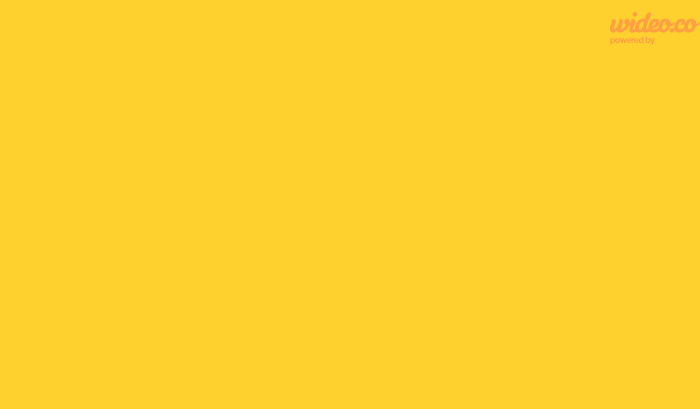 Ideally, your email should be an invitation or a short promotional video. You should be concise and straightforward.
Currently, there is no universal method for inserting a video into the body of the email which guarantees that all recipients will be able to see it.
The solution: add a hyperlink to the body of the email.
How should you do it to increase the CTR (click-through rate) and boost your number of viewers?
Copy the URL where your invitational/promotional webinar video is hosted
Add a hyperlink to your image

Important! The image should have a thumbnail with the play button as a Call to Action
IMAGE: Image 9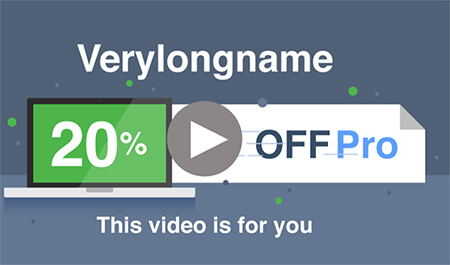 Done!
The image with the play button will improve the click-through rate, directing people to a page where they can see the whole video. (Fact: the play button is the most clicked-on icon in the world!)
Using Your Social Media
Using social media to promote webinars is not at all new. In 2020, this trend not only continues to persist, but is also increasing.
If you have previously created ads on social networks, video will take you to the next level.
Facebook and Instagram receive up to 30% more views when using video and are up to 11 times more popular in news feeds.
Likewise, it is estimated that by 2021, about 78% of mobile traffic will be video, and there will be 5.5 billion global mobile users.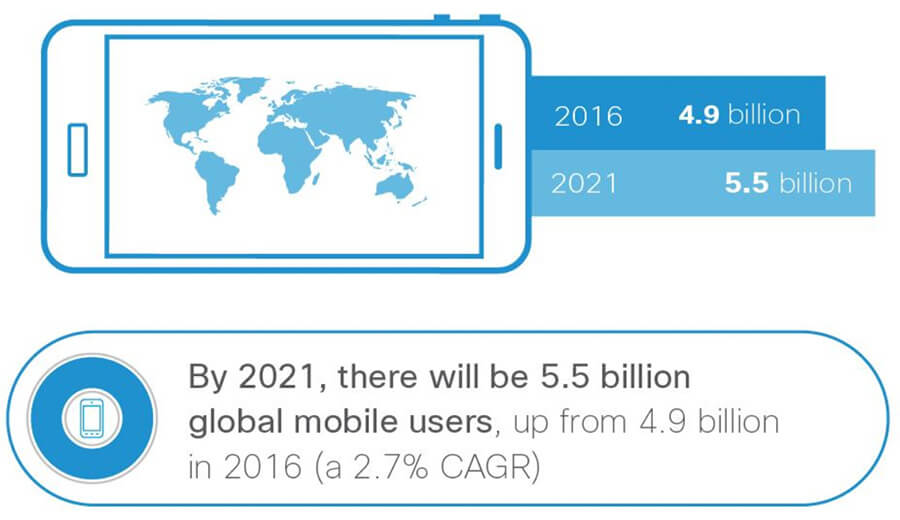 I am not sharing all this simply to try to impress you with statistics; I have successfully tested it with my own marketing campaigns on social networks.
I've had a 224% increase in CTR of our Facebook Ad campaigns using video versus a static image ad.
Quick tips for using video on social media to promote your webinar:
The First 3 Seconds Rule
You only have 3 seconds to convince your users to watch your video, so you need to grab their attention right from the start.
Focus on quality
You could have the best video in the world, but bad quality can cause it to backfire.
No more than 30 seconds long
Facebook and Instagram allow you to upload longer videos. However, we recommend that videos on your social networks not exceed 30 seconds.
Remember: videos are normally viewed on mute
You should bear in mind that most of the videos on Facebook and Instagram are watched without any sound. Therefore, it is very important that you include subtitles, which will help you keep your audience's attention while giving them an idea of ​​what they will see in the video.
If you do not use subtitles, try to make the video understandable without having to turn on the sound. For example, videos with animations connect with audiences a great deal.
Include a Call to Action
Always!
Creating a Teaser Video of the Webinar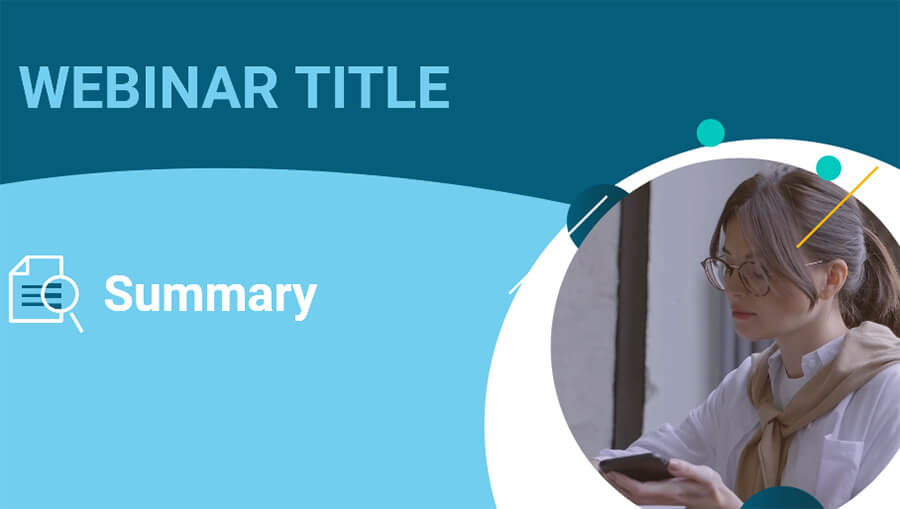 The teaser should be no longer than 1–2 minutes, and it should be informative and engaging.
Then, embed it into your webinar landing page, add it to your social media, and share it with colleagues and other people who might be interested.
Bonus Tip: Video Paid Ads with Storytelling
We already talked about best practices for promoting your video on social media. The same recommendation applies 100% to paid ads, regardless of which platform you use.
However, we want to talk about a new concept here: storytelling in paid ads.
From the earliest times, well narrated stories and tales, in any format, have always held an extremely captivating power.
This is the essence of video storytelling: captivating the audience you want to reach.
That's why it's important to create a sense of closeness so that the public ends up identifying with your story, or, rather, with what your webinar is about.
You have to reach your target audience's deepest emotions. That, in the end, will generate trust, resulting in more engagement.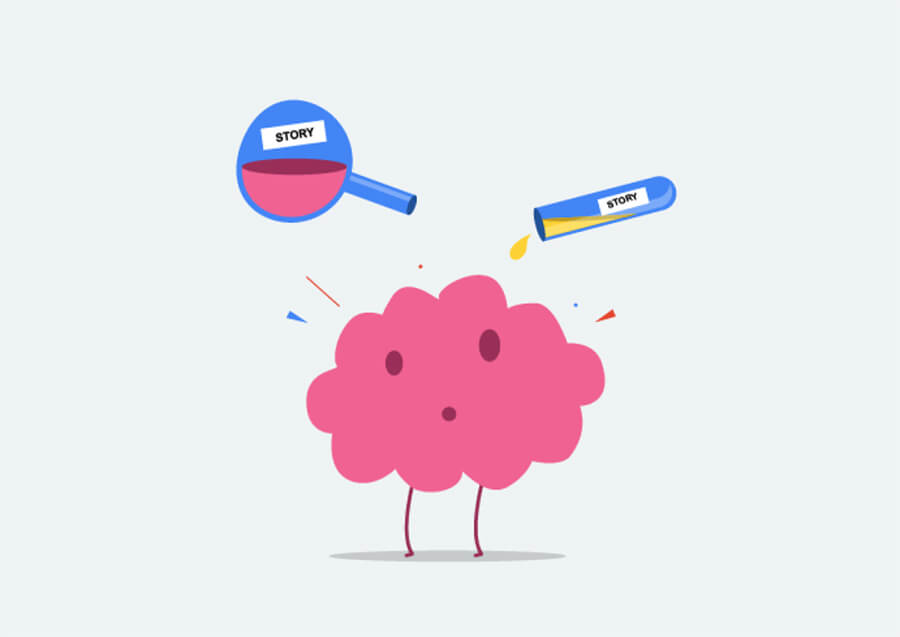 Video provides many techniques and resources to achieve these objectives, but there is more to it than throwing together a quick informational video. Your content should captivate your target audience. If not, no one will see the video, meaning fewer subscribers to your webinar.
Recommendations for creating an engaging storytelling video include:
A clear message – benefits of attending your webinar
It's all about the audience — think first about your audience's goals
Display conflict and provide a solution
Show emotion
Can you create a video in less than 15–30 seconds that includes all the recommendations mentioned above? Sure you can! Brands do it all the time when trying to get people's attention on the noisy web.
Conclusion
Every day, we have more and more indicators that show video consumption is growing each year. Webinar courses are going in the same direction as well.
If you want to stand out from the competition, start by using video when promoting your webinar.
You should always use the best tools out there to increase the probability of gaining new attendees. This includes video content.
I hope this article has given you plenty of reasons to try out the advantages of adding video content to make your subscriber list grow.
DOWNLOAD YOUR FREE WEBINAR STRATEGY CHECKLIST BELOW
Use this checklist
to design your very own high-converting webinar marketing strategy from scratch, then automate the process to attract high-quality leads.
We promise to never spam or send emails about cats.
Okay, maybe some cat stuff.