Our free Demio Beta has officially been open for 14 days, and we've gotten an absolutely amazing response. At this point in time, 293 individuals have signed up to Demio. If you're one of those 293, thank you!
We've been getting some great feedback from our initial users, and it's helping us to create the best webinar platform in the world. I'm proud to say that there hasn't been a single webinar that has crashed on our system; we're currently at 100% reliability. We believe that reliability is the most important piece of a webinar platform, so we're extremely excited about this stat– especially being in Beta!
Of course, we know our platform isn't perfect. Far from it. There is a lot of room for improvement, features, browser support, device support, etc. We will continue to focus on the most important aspects of our platform as we progress through the Beta stage. We're planning on expanding to the Firefox browser as one of our next major steps, so this will be a major milestone for us.
Our vision for Demio revolves around a simple & reliable platform that it is incredibly powerful for businesses. Our mission is the reason why we made Demio free during Beta.  Since releasing our 1st Beta version, here's what some of our users (and attendees of webinars on Demio) have been saying: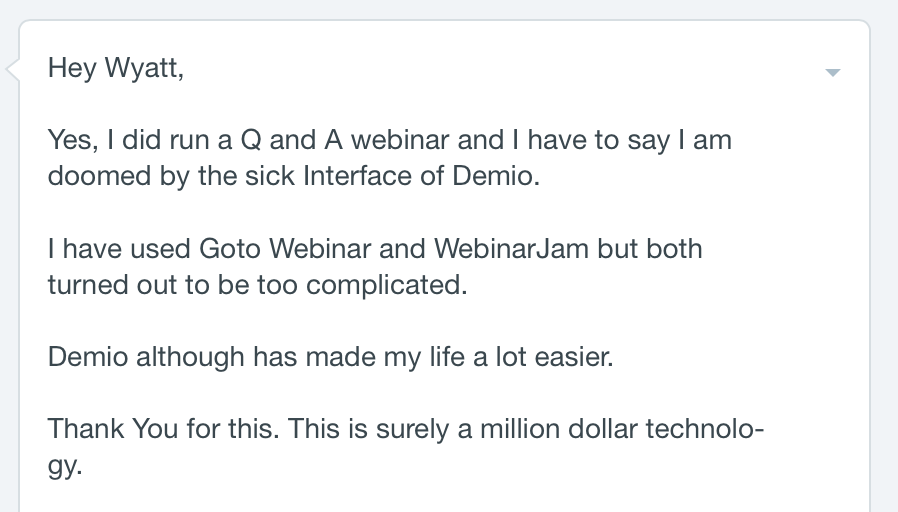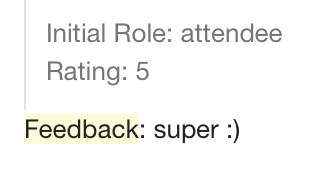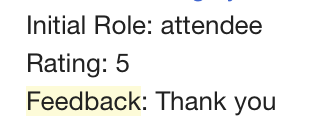 So yea, it's been pretty dang exciting. We're extremely motivated to build the best webinar platform in the world, and this is the very beginning for us. Step by step, we will continue to make improvements with the help of our users' feedback.
The Next Step
We're going to keep our heads down during Beta while we continue to improve the product. The amount of feedback we've gotten so far has been so incredibly valuable to us; we plan on letting more users in over the coming weeks, as well as working with our current users to help them get up and running with Demio. The more webinars we have running on Demio, the faster we can improve our product!
Now that we've got your attention 🙂
Are You Ready to Experience Webinar Software from the Future?
No Credit Card Required - Get Started in Seconds.