The primary reason for hosting webinars is to achieve a specific goal related to your target audience. More conversions, greater brand awareness, or higher revenue — it's all connected to your attendees. That's why your webinars need to focus on audience engagement.
Your webinar platform plays a major role in that aspect. Each has various features designed for different components of a webinar meaning you need to hone in on ones that emphasize engagement — namely, interactive platforms.
This type enables you to craft highly engaging audience experiences, which, in turn, helps increase revenue, retention and conversion rates, and organic lead generation. You'll also find it easier to nurture leads through these platforms.
In this article, you'll discover why interactivity with your audience is important to the success of your events. We'll then introduce you to five of the best interactive webinar platforms for stronger audience engagement. 
Interactivity Is Integral to Webinars
Think of interactivity as the difference between speaking to your audience and having a conversation with them. Which would you rather do: listen to someone speak about their brand and product line, or actively engage in their presentation? The ability to participate in a webinar connects attendees more closely to the host and topic at hand.
Further, your webinar engagement activities don't have to be complicated. Simply enabling chat options, sharing a call-to-action, or having random questions pop up on the screen during the session are enough to engage viewers. As a result, you'll see a more active audience at each event.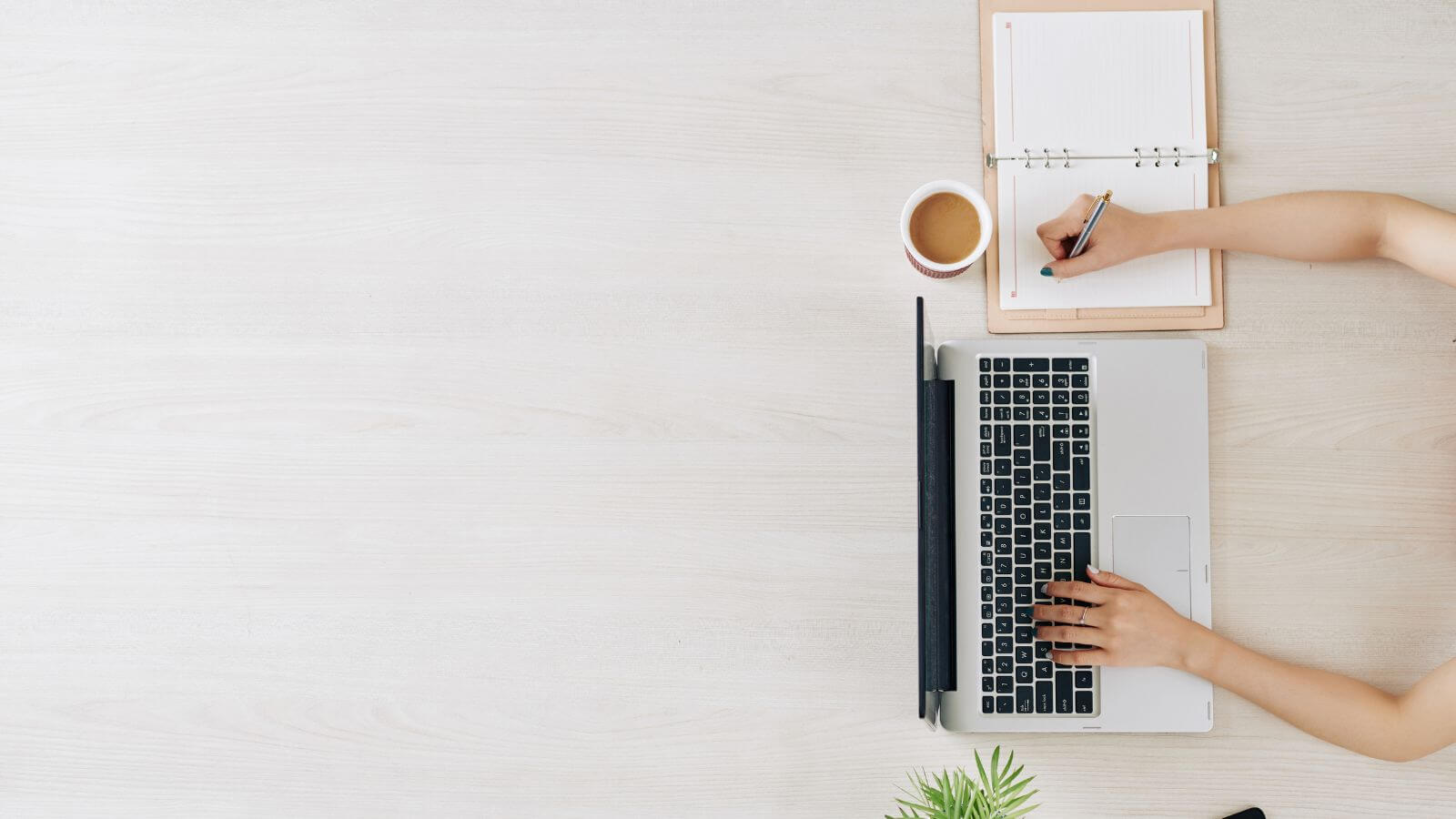 Your Audience Stays Engaged
It's easy to lose audience attention when you don't intersperse interactive segments into your webinar presentation. If you see a number of attendees clicking off as fast as they log on, then you may lose them for good. They expect valuable knowledge from your event based on its preview, but they also want to be entertained; failure to accommodate these demands will disappoint your attendees, and they likely won't register for future webinars as a result.
Your audience will stay engaged, however, if you invite them to ask questions, take a poll, or challenge them with quizzes and puzzles. You can even separate your most riveted audience members into a breakout room to learn more about your brand. These interactive activities are an enjoyable addition to your attendees' experience and demonstrate that you value their input and creativity.
Your Audience Provides Constructive Feedback
Engagement activities allow your audience to provide actionable feedback that your brand can use to grow. You're not interacting with your audience for their benefit alone — the information they provide via public and private chats is vital to developing your relationship with your chosen demographic.
Encouraging healthy discussion in real-time (or keeping chat open during on-demand webinars) will help audience members form connections with one another as well as your brand. 
Your Audience Feels They Gained Genuine Value
Your audience expects more than a rote presentation filled with generic information about your brand; they can learn about you from other marketing platforms like your social media pages and website. When they attend your webinars, they should receive an inclusive experience that makes them feel inspired and connected to your brand.
Giving your audience something of value encourages them to register for future webinars. This transforms them into positive leads (if lead generation and nurturing is your primary goal) who are more likely to convert.
Top 5 Interactive-Focused Webinar Software Platforms to Adopt
While many webinar platforms offer robust audience engagement features, some are specifically designed around interactivity. There are a handful of providers but we've selected the following five best webinar platforms for their ease of use, practical application, webinar tools, and affordability.
1. Demio

Demio is one of the browser-based best interactive webinar platforms for an engaging audience experience. With its easy setup, you can have your first webinar ready to launch within moments. Use Demio for excellent automated webinars and live webinars that convert.
Interactive Features
Demio provides several interactive features to keep your audience hooked until the end of every webinar, such as:
Polls, quizzes, surveys, and more
Featured actions and CTAs
Handouts and downloads
Chat (including private chat)
Audience spotlights
Easy customizable registration pages (including email notifications and countdown trackers for webinar dates)
Additional Advantages
Besides interactive webinars, Demio's also great for collaborating with other brands and tracking event performance. Craft an engaging presentation with the following features:
Engagement analytics
Auto and personal email response
Prep the webinar room in advance
Identity intent (know who downloads materials, stays connected, and more)
Integrations with Hubspot Pardot, Salesforce, Marketo, and others with Zapier such as GetResponse
High-quality audio and video
Branded user interface
Exceptionally quick customer support
Pricing
Demio has several pricing options to accommodate your business goals. Following a 14-day free trial of their service, you can choose from one of the below plans:
Starter: $499/year (paid yearly, up to 50 attendees); this plan is great for small businesses
Growth: up to $899/year (paid yearly, 150–1,000 attendees)
Premium: $3,300+/year (paid yearly, 500–3,000 attendees)
You can speak with a Demio associate to assist you in choosing the right price plan for you. 

2. Livestorm

Livestorm isn't just for webinars. You can use it for live video, virtual events, training sessions, video conferencing, and online meetings. Their built-in webinar tools will help your business grow and collaborate.
Interactive Features
Livestorm offers different features to keep your sessions engaging, which include:
Customized live experience
Breakout rooms
Polls
Q&As
Additional Advantages
They also offer a variety of other features that will take your webinar experience to the next level.
Detailed analytics
CRM integrations
Marketing automation integrations
Custom branding
Email cadences
Customized webinar registrations
Pricing
Livestorm offers a free plan and a Pro Plan for $99/year. You must speak with sales in order to get a quote for the Business and Enterprise plans.
3. Hubilo Webinar+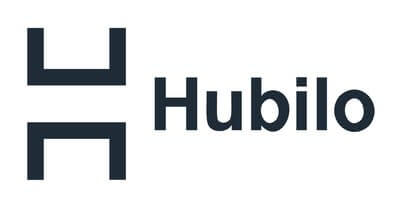 Hubilo Webinar+ has you covered for all your hybrid, live, or other webinar needs (there are other options with Hubilo to consider as well). The company offers several packages to help you achieve your business goals.
Interactive Features
Hubilo Webinar+'s interactive features are easy to incorporate organically into all your webinars. They include:
Breakout rooms
One-on-one chat abilities (for attendees who are especially engaged in your presentation)
Polls
Q&A sessions
Chat reactions
Additional Advantages
You can customize landing pages for attendee registration and track webinar success with Hubilo Webinar+. Other impressive elements included in this platform are:
Copy event features to recreate webinars
Email marketing to interact with attendees before, during, and after live events
Easy registration features
Screen sharing
Ability to embed third-party apps to enhance the user experience
Pricing
Each Hubilo plan and package is customized to give you the best ROI for your brand recognition, lead generation, and other needs. Contact a sales specialist to learn more.
4. WebinarGeek

If your focus is live webinar streaming, this cloud-based platform may be best for you. WebinarGeek's user-friendly platform is also excellent for on-demand and evergreen webinars.
Interactive Features
Make engaging with your audience fun and easy with WebinarGeek's interactive features like:
Live Q&A
Polls, quizzes, surveys, and more
A suite of customization tools
Additional Advantages
WebinarGeek makes hosting webinars easy, with setup only taking a few minutes. Explore features beyond audience engagement as well to take your webinar experience to the next level, such as:
Easy registration forms
Mail flow features for sending webinar reminders and more
Evaluation forms to gauge and improve the user experience
High-quality video and audio
Waiting rooms
Pricing
Both the platform's basic and premium plans provide free trials so you can try WebinarGeek at no cost. The regular pricing tiers are as follows:
Basic: $39/month (billed annually, up to 50 attendees)
Premium: starting at $49/month (billed annually, 125 to 1,000 attendees)
Enterprise: starting at $299/month (billed annually, 500 to 4,000 attendees)
A WebinarGeek sales specialist can help you choose the price plan that works best for your budget, webinar goals, and other needs.
5. BigMarker

BigMarker provides robust marketing features to elevate the experience for your virtual events, and hybrid webinars.
Interactive Features
Video marketing features that allows you to engage with your audience from the top of the funnel to the bottom. Including:
Q&A
Polls
Call-to-action pop ups
Invite participants to the screen
Breakout rooms
Private and public chats
Additional Advantages
It doesn't stop right there. BigMarker offers a well-rounded list of additional features:
Integrations to your CRM are available
Customizable rooms
Powerful analytics
Stream your webinar on Facebook Live and YouTubLive
Pricing
BigMarker offers a couple different plans but you must book a demo in order to find out the price. They will help guide you to pick the best plan for your needs.
Tips to Make Your Webinar More Interactive
To build an interactive webinar, you have to not only choose the right webinar platform but also strategically utilize the included webinar features.
Incorporate engaging activities that fit the webinar format you use. For example, open a Q&A session at the end of a panelist interview. You should also analyze past analytics and audience feedback to help you enrich your events.
To make your future webinars more engaging and interactive for your audience, we've listed some powerful tactics you can employ. Introduce one or more of the below strategies to encourage greater participation among your attendees and see positive results from your events.
Create a Competition
Competitions are a great way to get your audience involved while simultaneously gathering plenty of rich input from them. Webinar attendees can battle to answer quiz questions, solve puzzles, or even create remote projects together. This fosters a connection between audience members and helps them retain your webinar's content.
Offer incentives such as prizes and discounts for winners to encourage friendly competition.
Ask Icebreaker Questions
Your audience wants to know about you, but you should learn about them as well. Compile a list of personal questions you'd like to ask your attendees. They can be simple and unrelated to your brand, such as their favorite color or ice cream flavor, who has pets and what kind — whatever stimulates conversation and makes your audience feel at ease.
You can ask these questions in a poll, but keep in mind that this method will produce results that are less targeted and personal. Insert these questions randomly into your webinar to pique audience interest and keep them engaged.
Run Quizzes
At the beginning of your webinar (or as part of the reminder email), tell your audience to ready their pens and paper for a quiz on the webinar's content during the event. To encourage participation, give all attendees their own center stage screen as they answer questions. Consider breaking up the audience into teams for stronger collaboration.
You have a wide variety of methods to make your webinars more interactive, so choose the ones that serve your needs and fit your webinar type. Remember, webinar interaction begins at registration and continues with follow-ups after the webinar has concluded.
Conclusion
Choosing the right interactive webinar platform doesn't have to be difficult. Several webinar solutions are available that can help you boost audience engagement, generate more leads, and earn you the best ROI. Before you select one, identify what your current platform lacks and what key features and functionalities you'd like in a new one.
Ready to make the switch? Pivoting to Demio is a breeze, and our associates are ready to help you through the process. Demio makes it easy to connect with your audience in an organic way. You can get started free with a no-obligation 14-day trial, or, you can book a demo to see what the platform can do for your webinars.