Back in September, we released part one, which was all about the new People area; you can read about that update here.
After months of anticipation, we're thrilled to announce part two of the new Event activity area: Insights. With Insights, you'll be able to better understand how your Demio campaigns are performing.
Take a look… ?
The Registration Summary
As soon as you start promoting your event, you'll be able to see a registration summary graph growing in the activity area visualizing how your promotion is performing.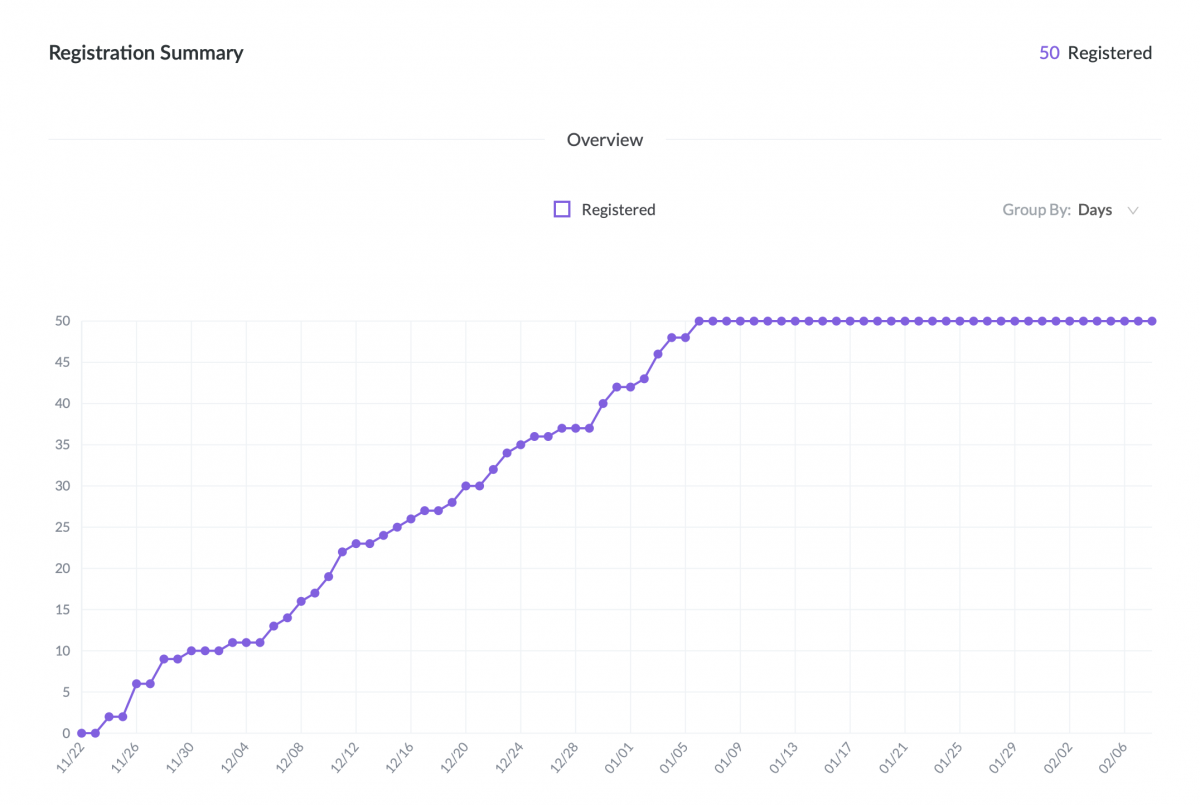 This graph can be grouped by days, weeks, or months to better understand when your registrations arrived.
The Attendance Summary
With the revamped attendance graph, you'll still be able to see how many attendees were online at any point during your session, but you'll also be able to see how many of those attendees were focused in the browser tab.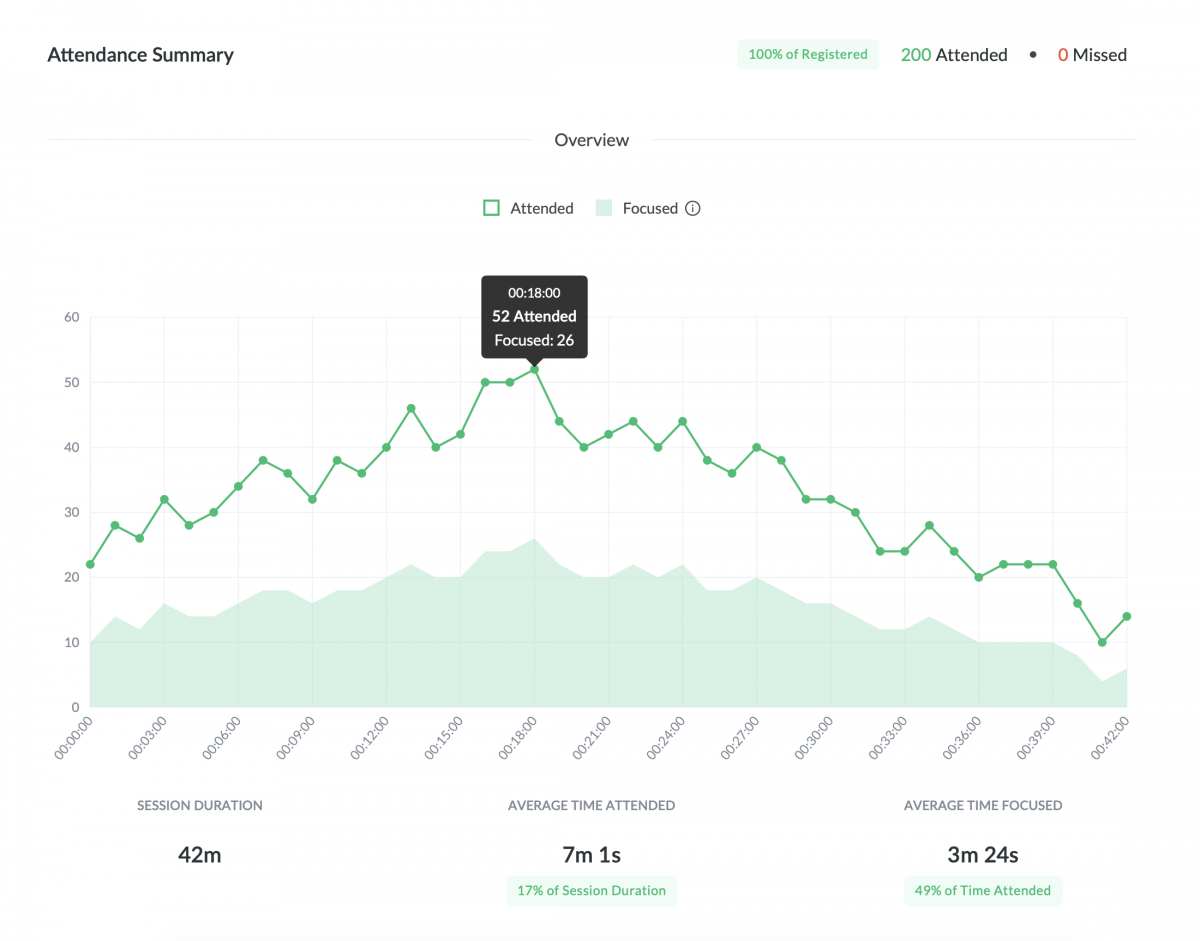 This new data has also been added to the People table:
Focus % – The duration that the Attendee remained focused in the browser tab as a percentage of their attendance.
Attendance (Minutes) – The duration that the Attendee was on the session in minutes.

View a Date Range for On-Demand
When viewing Insights for On-Demand, you'll be able to filter those insights based on any date range you choose: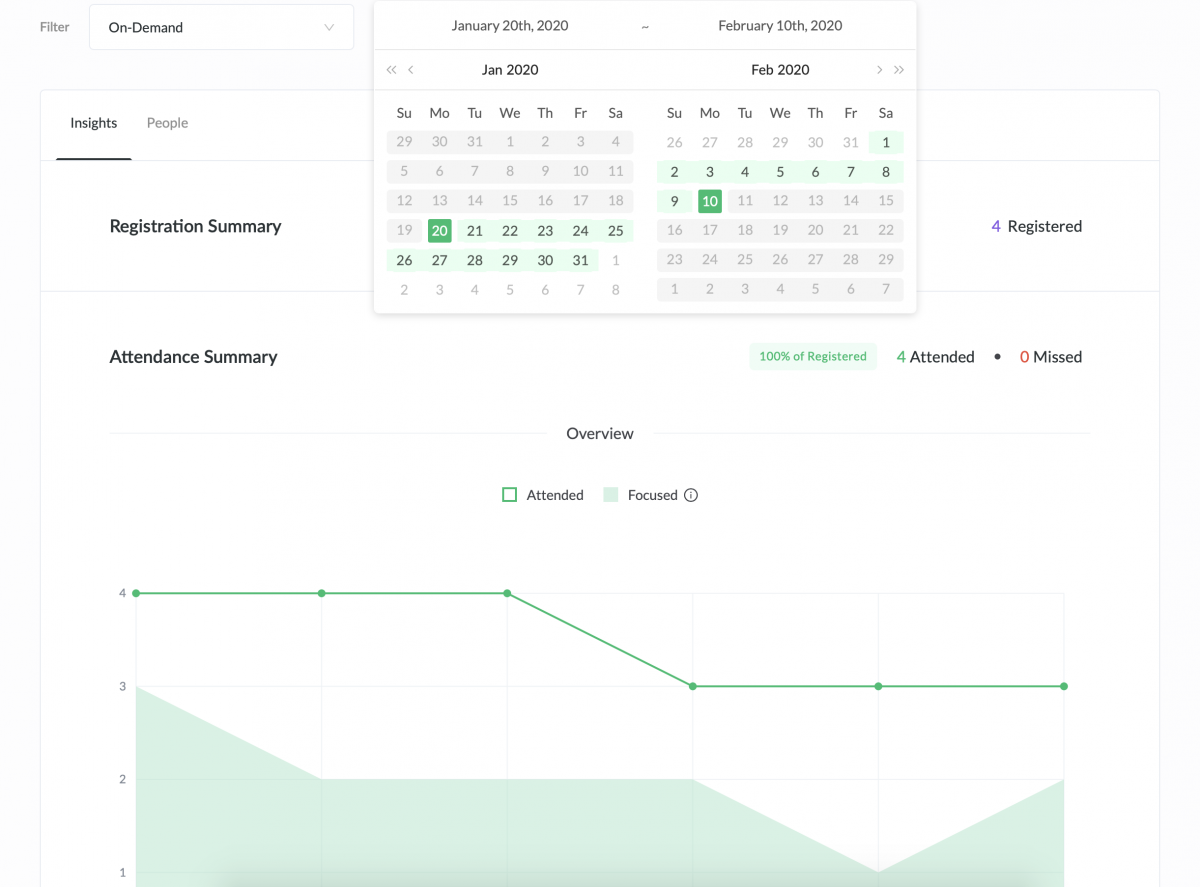 In the future, we plan to expand our Standard sessions to support date range as well, so you can view Insights of your event across multiple sessions, rather than just one at a time.
View Resources and Export the Data
Finally, you'll be able to see any Polls, Handouts, or Featured actions in your Insights to understand how they performed: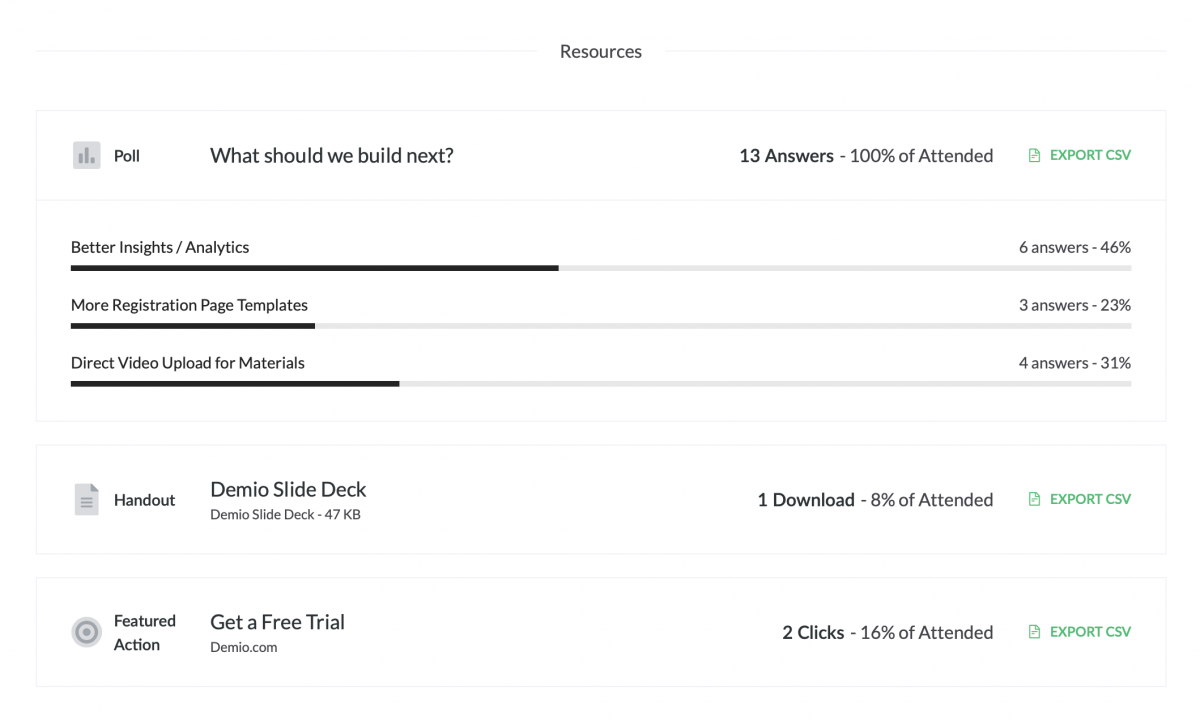 You'll also see an EXPORT CSV option next to each resource, so you can export the specific people that interacted with that resource.
Stay Tuned for More
This first iteration of Insights is just the beginning for Demio; we have plans to continue expanding this area, in order to give you more data and more actionable info than any other platform on the market.
---
What do you think about the new Insights release? Leave a comment below and let us know!