If you use Livestorm but are considering other options, you're in good company. Although a strong choice for video conferencing software, its features may be insufficient for your event requirements.
Livestorm is a video engagement platform where users can host a variety of virtual events. It's designed for both collaboration between colleagues and engagement with customers. This versatile tool works for webinars, virtual meetings, video conferencing, and more, with many users praising its user-friendliness and scalability.
However, Livestorm isn't a "one size fits all" solution; personal preferences can cause friction, and some teams find the platform fails to meet their needs. Additionally, it can be pricey and lacks the customizability that some customers desire.
In this article, we'll delve into these and other elements where Livestorm falls short. Then, we'll show you a few alternatives that possess attractive advantages that may convince you to switch.

Why Look for an Alternative to Livestorm
Video conferencing software is a competitive market. The products leading the industry are well-designed solutions with extra functionalities and flexible engagement and marketing tools.
Reading through popular review sites, it's undeniable that Livestorm has a lot to offer. But, for many users, it's inadequate in a few important areas.
Usability
A big issue with Livestorm that unhappy users frequently point to is its usability. The platform's interfaces are simple enough, and there's plenty of room for customization. However, many people have found more versatile alternatives with fewer technical difficulties, especially when creating pre-recorded online events.
Further, some Livestorm users complain of low video and audio quality. Its slow speeds, grainy or buffering video, and glitchy audio cripple streaming events and reflect poorly on live-streaming hosts. To top off these drawbacks, Livestorm's chat boxes and other interactive features are less intuitive than those of other platforms.
Automatic Recording
Livestorm doesn't have a built-in feature for automatic recording. To its credit, the platform does offer a comprehensive guide on how to record a webinar and suggests three great tools for the job: Loom, Vimeo Record, and Snagit. However, this can't fully compensate for the inability to record video automatically.
Some alternatives, such as Demio, take a broader approach: With Demio, every live session is automatically recorded so you never accidentally miss something.
Live Translation
One mark in Livestorm's favor is its integrations for live chat translation during video conferences. Demio offers some integrations for this purpose as well, but it also boasts out-of-the-box features that Livestorm lacks. For example, Demio's Automatic Translation uses AI-powered translation to make presenting to a global audience incredibly easy. Small businesses can immediately leverage this built-in capability to reduce friction with global audiences.
Pre-recorded "Live" Webinars
On-demand virtual events that feel live have proven to be an effective method for catering to a wider audience without diminishing the attendee experience. Livestorm has these capabilities, but there are many alternatives that offer higher quality and more feature-rich on-demand events.
Customer Support
Livestorm's customer support has an overall positive reputation, with a dedicated Customer Success Manager included in their Enterprise plan or a weekly walk-in for those who purchase the Business package. But they fall short in certain aspects, and often, you can find more comprehensive support with alternative platforms at a lower price.
Best Livestorm Alternatives for Enhancing Attendee Engagement
The features we've discussed are the core of attendee engagement. Unfortunately, Livestorm isn't as robust in these elements as several of its competitors. So, let's dive into some other webinar software comparisons that'll empower your team members to create more engaging audience experiences.
1. Demio
Demio is a strong, well-rounded choice for a virtual events platform. It offers high-quality video and features for product demos, online meetings, web conferencing, webinars, and more. This diversity enables it to produce unique and engaging events of all types.
What sets Demio apart is its exceptional ability to create and tailor engaging videos. It provides automatic recording for every session (which we touched upon earlier), as well as all the tools you need to personalize pre-recorded events for a memorable attendee experience.
To sweeten the deal, Demio enables you to automate on-demand webinars. You can also incorporate its included engagement features like Q&As, polls, surveys, pop quizzes, and more for optimal audience participation.
Pros
Best platform for pre-recorded content
A suite of powerful features for viewer engagement
High video quality
Reminders and other notifications
Post-event data and analytics
Cons
Limited social media integration during live events
No integrated video editing tool
Pricing
You can purchase an annual or monthly subscription for either the Starter or Growth plan on the website. The Premium and Unlimited plans are only available on an annual plan. You can also sign up for a 14-day free trial. No credit card required.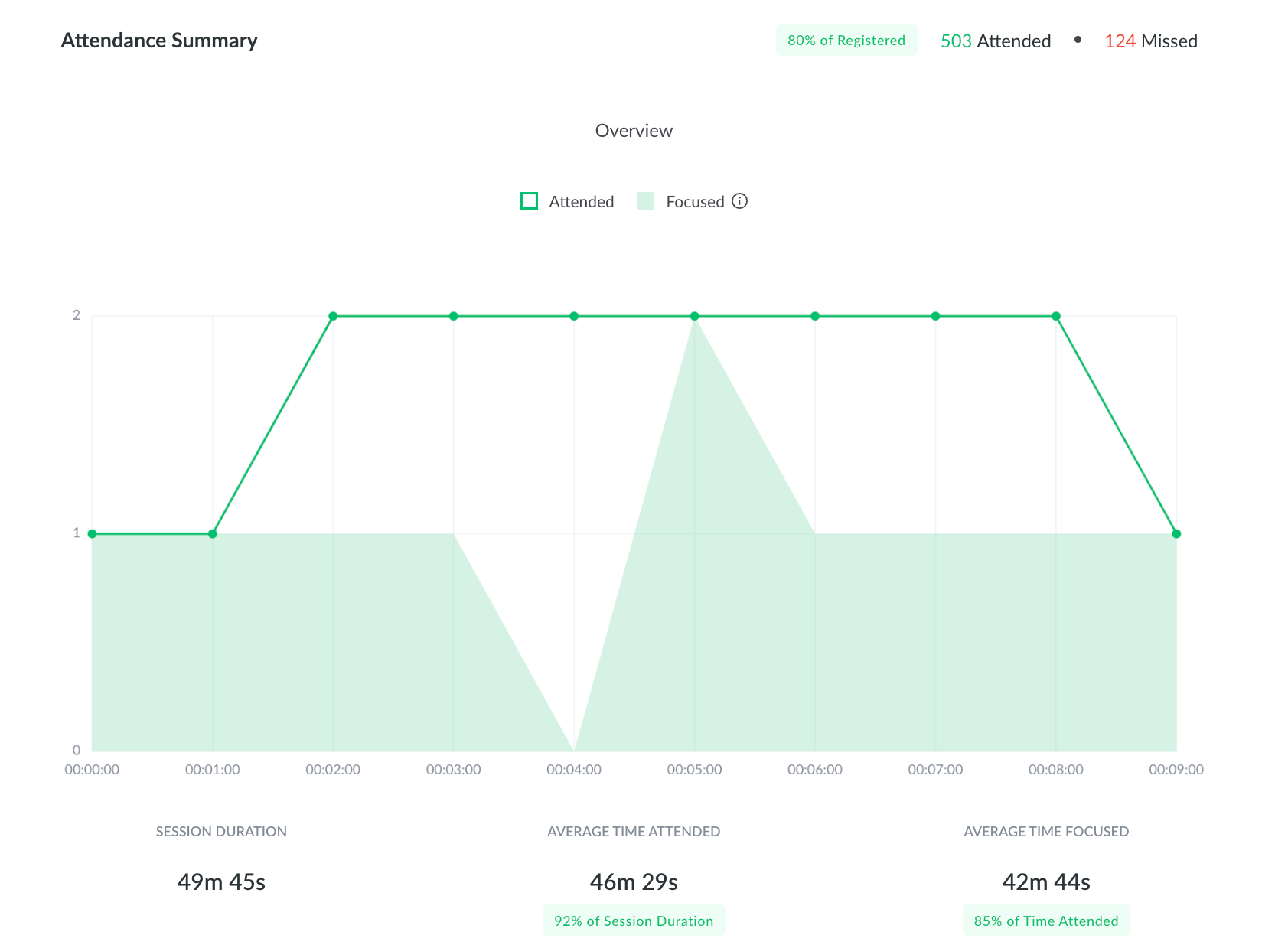 2. GoTo Meeting
The GoTo Meeting virtual event platform is best for online conferences, interviews, and other conversational formats. With it, you can join a meeting or host up to three at the same time and jump between them to oversee their progress. If you have complex needs for your meetings, GoTo Meeting may be the choice for you.
The platform's video and audio is designed to be smooth and uninterrupted. That means quality may change according to connectivity and other restraints, but there should be no interruptions.
GoTo Meeting also possesses manual recording, integrated public and private chats, and screen sharing — essentially, everything you need for meetings. Even though it was built for work conferences, it's mobile-friendly as well. For a solution designed specifically around webinars, check out the company's sister service, GoTo Webinar.
Pros
Best solution for professional meetings
Smooth video streaming
Great messaging functionalities
Very inexpensive
Cons
Less diverse than other options
Relatively weak branding
Allows only up to 250 participants with its top plan
Pricing
You can purchase an annual subscription for either the Professional or Business plan on the website, but will need to speak with sales for an Enterprise package. They also offer a 14-day free trial.
3. Microsoft Teams
Microsoft Teams is an inexpensive video conferencing software that facilitates communication and collaboration. It's not the most robust or attractive video streaming option, but it gets the job done with a level of sophistication characteristic of Microsoft.
Users generally report satisfaction with its low cost and breadth of features. It comes with the expected bells and whistles but also includes the functionality of Microsoft's range of tools. Where Teams is lacking is in features outside the Microsoft sphere.
Pros
Great collaboration capabilities
Integrations with all Microsoft 365 products
Excellent security
Cons
Some connectivity and performance issues
Steep learning curve
Too many notifications
Pricing
There are several different plan options available for businesses. Pricing is based on the number of users and is available on an annual basis. They also offer a free trial.
4. Cisco Webex Meetings
Webex Meetings by Cisco is another video conferencing software for work environments. Like the other options in this category, its video communications functionality is designed for team collaboration and engagement.
The audio quality is impressive, employing background noise removal and voice enhancement features. It includes the typical elements for engagement, like easy-to-use polling and Q&As. By default, the software offers real-time translation for over one hundred languages.
Pros
One of the most intuitive interfaces on the market
Cloud recording
Automatic transcription
Great whiteboard features
Cons
Only 10GB of cloud storage
Expensive
Real-time translation costs extra
Pricing
Cisco Webex Events has no set pricing. You must contact their sales team to receive a customized quote.
5. BlueJeans
BlueJeans is a cloud-based tool meant for collaboration but is adept at interacting with customers as well.
Customers report excellent video and audio quality, and the collaboration features are bolstered by integrations with tools like Slack and Microsoft Teams. BlueJeans' breakout rooms, virtual backgrounds, and analytics elements receive high marks as well.
While it doesn't excel in any particular category, BlueJeans possesses an impressive package that's as applicable to small team meetings as it is to large webinars with hundreds of viewers.
Pros
Easy to use
One of the most diverse tools on the market
Strong security and privacy
Recording, transcriptions, and captioning included in its Enterprise package
Cons
Maximum of 300 participants for its highest-tier plan
Limited recording for inexpensive plans
Pricing
You can purchase an annual or monthly subscription for either the Pro or Enterprise plans. Plans vary depending on how many participants. They also offer a free Basic plan.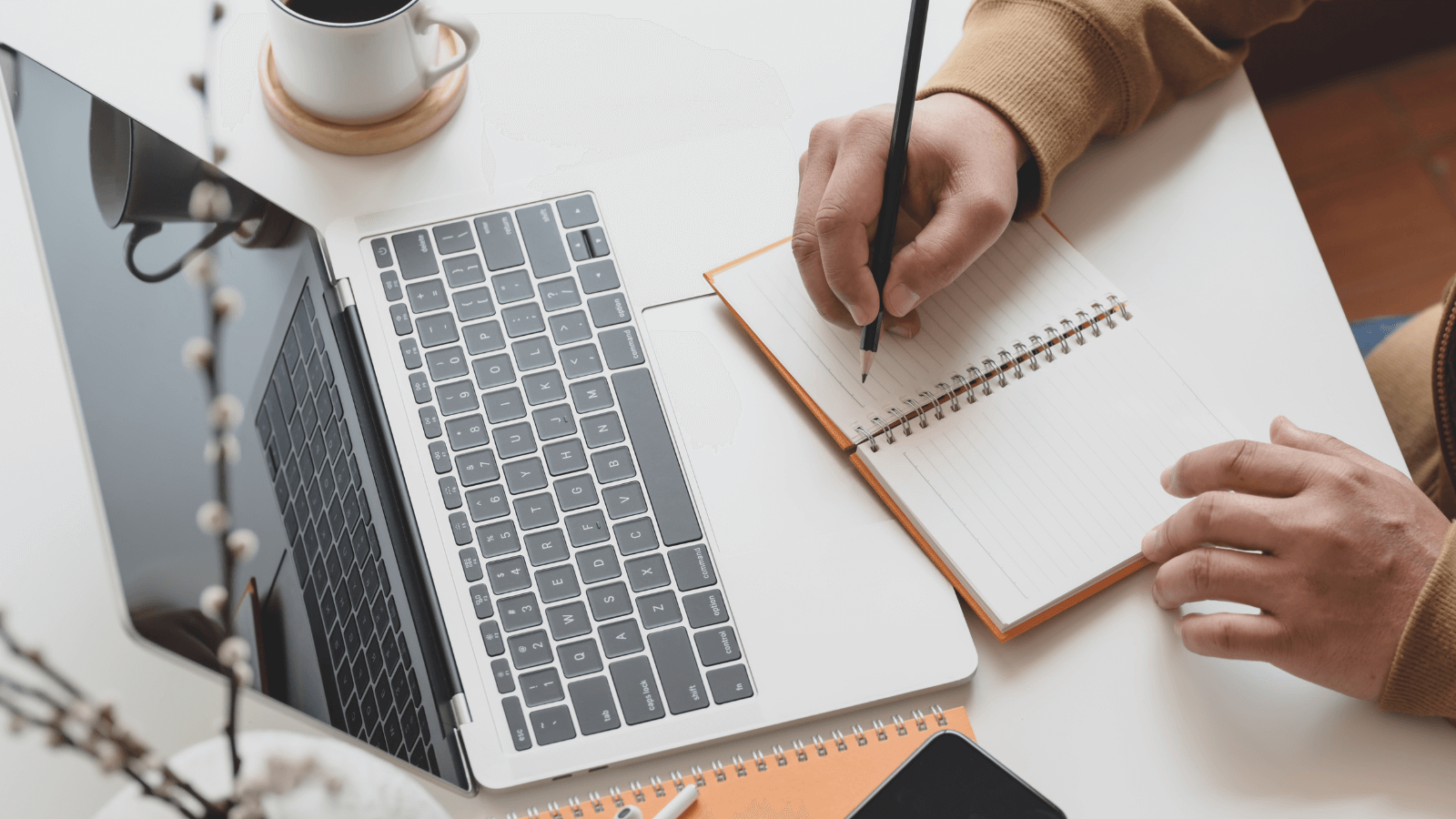 6. WebinarJam
Another cloud-based software, WebinarJam excels at hosting interactive webinars of all sizes. The platform is known for its flexibility and personalization features; you can customize everything from the registration page to thank you messages at the end of the event.
Even the worst reviews left for WebinarJam concede one point: The software is good. It runs smoothly, and its features are more intuitive than those of most alternatives.
Pros
Full suite of tools and functionality for pre-recorded webinars
Ability to add multiple chats
Noteworthy automation features
Well-designed interfaces in the interactive features that make engagement simple and fun
Cons
Technical issues
Too many constraints on time, file sizes, and other important elements
Pricing
There are four different plans available for purchase, all on an annual basis. The plan you choose will depend on how many attendees, hosts, and duration of time you'll need. They also offer a trial for $1.
7. Google Meet
Of all the entries on this list, Google Meet probably has the least need for an introduction. It boasts one of the best free offerings if you're looking to test the waters with your engagement marketing. It's also highly scalable, making it easy to upgrade when your business and corresponding needs expand.
This browser-based solution is exceptionally easy to use and integrates with all the Google tools you value, plus many others.
Pros
Easiest tool to access and use
Integrates with other Google apps
Great multi-device capabilities
Cons
More security concerns than similar products (like Microsoft Teams)
Limited customization and personalization options
Pricing
Google Meet is part of the Google Workspace package. You can purchase an annual subscription for either the Business Starter, Business Standard, or Business Plus plan on the website, but will need to speak with sales for an Enterprise package.
8. Zoom
Last is Zoom, one of the most ubiquitous video conferencing tools in recent years that almost everyone knows.
Zoom is easy to use, surprisingly versatile, and has some of the best video and audio quality on the market. Specifically, its Enterprise package facilitates all kinds of virtual events and accommodates up to 1,000 attendees.
This browser-based tool demands little from your device but doesn't skimp on the perks, offering a full array of customization and branding features. While it does cost more than most alternatives, it delivers everything from unlimited cloud storage to managed domains and more.
Pros
Large audience capacity
Versatile
An impressive suite of branding and customization options
Smoother compatibility with mobile devices
Cons
Higher cost than most alternatives
Some past security issues
Pricing
Zoom Sessions and Zoom Events are available for purchase on an annual, monthly or per attendee basis. They also have Zoom Webinars which is only available for 500+ attendees or monthly billing.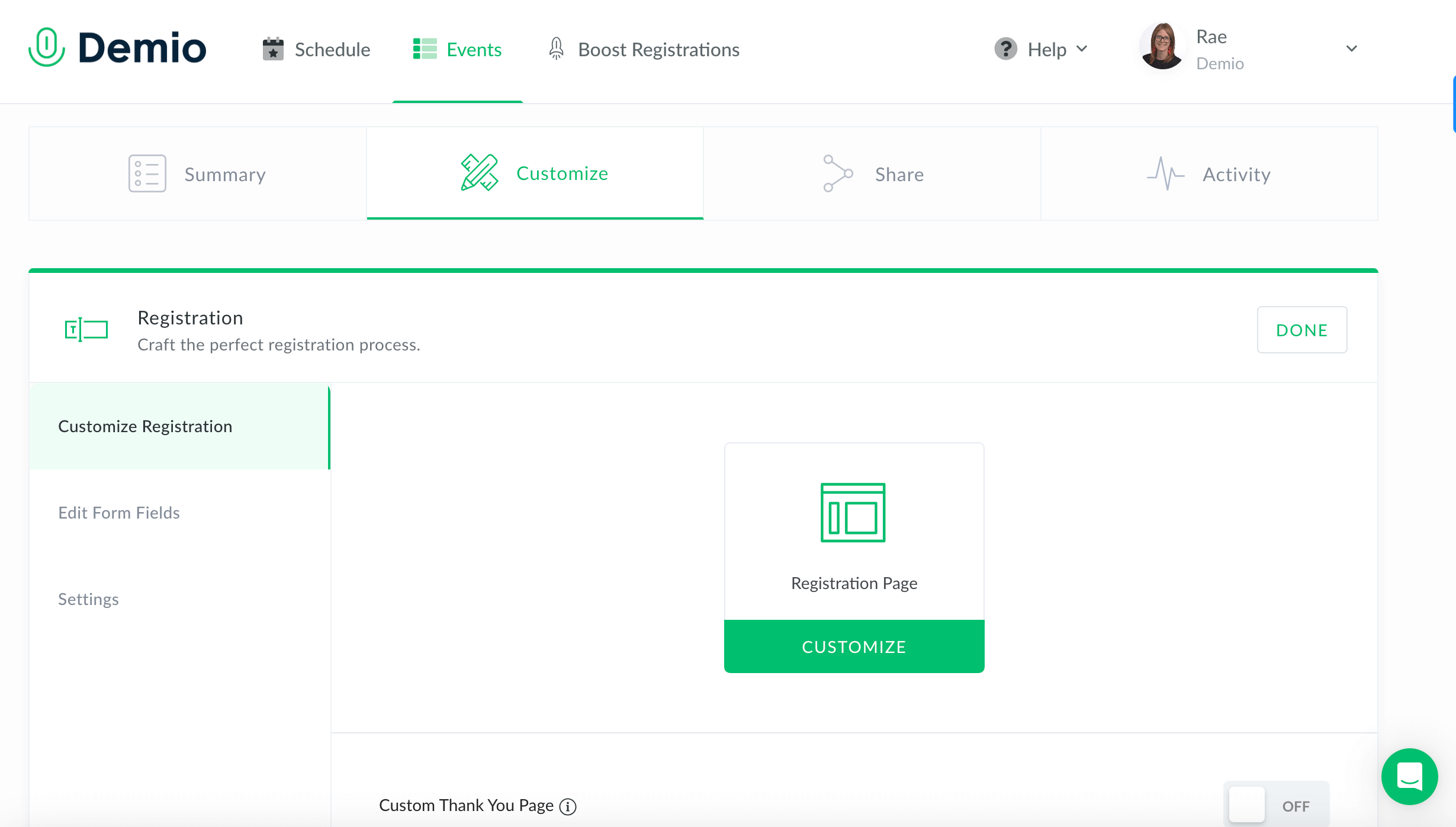 What to Consider When Choosing an Alternative to Livestorm
If you've relied on Livestorm for a while, you're already familiar with the basics of video conferencing solutions. When considering an alternative then, you need to hone in on more specific elements. Answer the following questions for each option you consider so you know what you'll gain and lose by switching:
What new features will you receive?
What features will you no longer have access to?
How difficult is it to navigate and use the new platform?
What is the price difference?
What customization options does the new platform have that Livestorm doesn't?
What level of security does your event or meeting need?
How does each platform's customer support compare?
What's the best platform to use webinar to increase leads?
Next Steps
Fortunately, there are many Livestorm alternatives that can meet your needs. Our top recommendation, though, is Demio. A premium webinar platform and online event software for marketing teams, it's one of the most feature-rich solutions on the market. With a focus on audience engagement, Demio's the missing link between your engagement marketing strategy and maximum conversions. Best of all, you can get started for free right now or book a demo. Take that next step toward creating unique virtual events by adopting a first-rate platform that'll set you up for success.