When we initially launched Demio, it was just a desktop app. We quickly learned that this would not be an ideal way for everyone to join a webinar, especially since our mission is rooted in simplicity. Soon after, we added in browser support to go along with the existing desktop app. Once we launched the browser support, we noticed more than 90% of attendees were already choosing the browser over the app. As of today, we're happy to announce that all webinar roles are supported in the browser, and we are discontinuing the desktop app completely.
We Can Deliver a Consistent Experience
Whether someone joins a webinar on Demio as an attendee, a coordinator, or runs their own webinar as a host, it will be a very similar experience. We believe that this is very important; in order to deliver a simple and enjoyable webinar experience, it's vital that we reduce any kind of "platform learning curve." The browser user interface is incredibly intuitive for all roles, and it takes just seconds to become familiar with.
We Can Keep Focus in One Area
During the Beta period, this will be incredibly important. As we receive user feedback, work on new features, and make adjustments, we want to be able to move quickly.
If our team focus is spread across multiple apps, desktop and browser, then we will greatly reduce our production speed. As a product, we would also become more vulnerable to bugs. Keeping focus solely on the browser app will allow us to iterate & make updates quickly; it will allow us to adjust from customer feedback and perfect the user experience in a shorter time frame.
A More Personal Attendee Experience
With Demio, our goal is to help you build relationships with your audience. The more personal & conversational we can make our platform, the better. In the browser application, there is a focus on bringing faces upfront & center: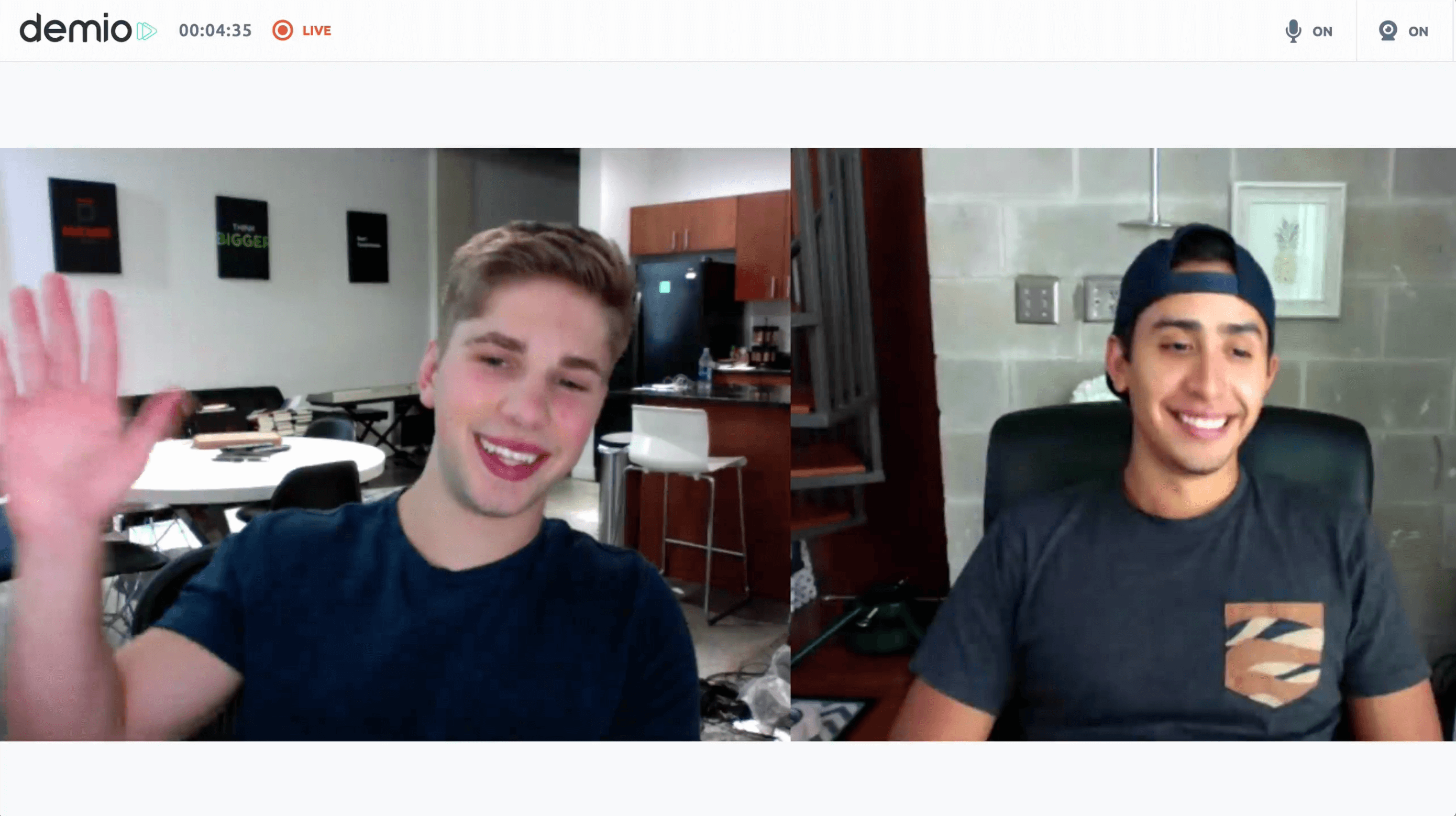 Less Friction for Everyone Involved
Downloading a desktop application to join a simple webinar is a cumbersome process. Whereas, joining from the web browser only takes one click. A frictionless joining experience will ensure that your attendees don't have any problems when trying to join your webinar; this alone made it an easy decision for us. To start, we are only supporting the Chrome browser, which owns a majority percentage of the market. However, as we progress through Beta, we will open up additional support for other browsers.
We Built the Foundation for Future Updates
With this new update, we're also releasing the "backstage" area of Demio. For now, this area can be used to see coordinators, moderate attendees, and to start/end your webinar: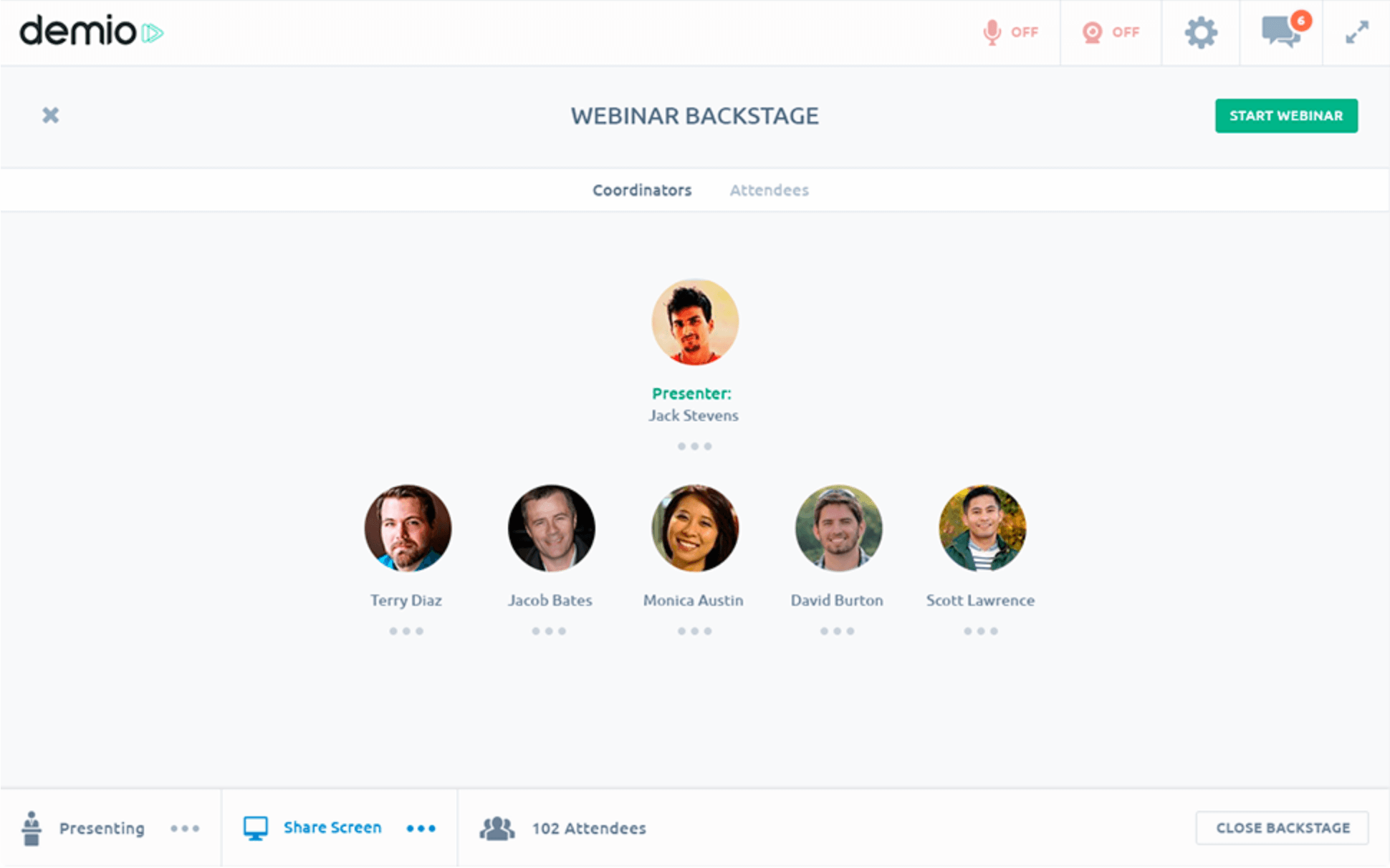 This "backstage" area is where coordinators will be able to do anything that involves setting up or controlling the webinar. In the near future, we can add files, materials, polls, call-to-actions, and more. We'll also be able to deliver live webinar reporting in real-time. It's a place where coordinators can go behind the scenes to make sure things are running smoothly.
Now that we've got your attention 🙂
Are You Ready to Experience Webinar Software from the Future?
No Credit Card Required - Get Started in Seconds.