The webinar platform you use to create and promote your webinars, virtual events, meetings, and other online sessions should be easy to use, affordable, and clearly meet your needs. But with so many options available, it can be difficult to choose one.
On24 is one popular webinar platform, and for good reason. It's designed to build engaging live virtual events, run group chats, and encourage discussions. The platform makes conducting virtual conferences easier than ever.
However, its screen sharing and other key features may be sub-par compared to other options, and virtual event experiences are limited since custom streaming is only available via Facebook.
If you're looking for On24 alternatives, we can help. At Demio, our goal is to see you find the right webinar platform for your specific needs. Whether your objective is to improve lead generation, land more sales, or simply connect with your team or audience more effectively, pinpointing the best option can take your online presentations to a whole new level.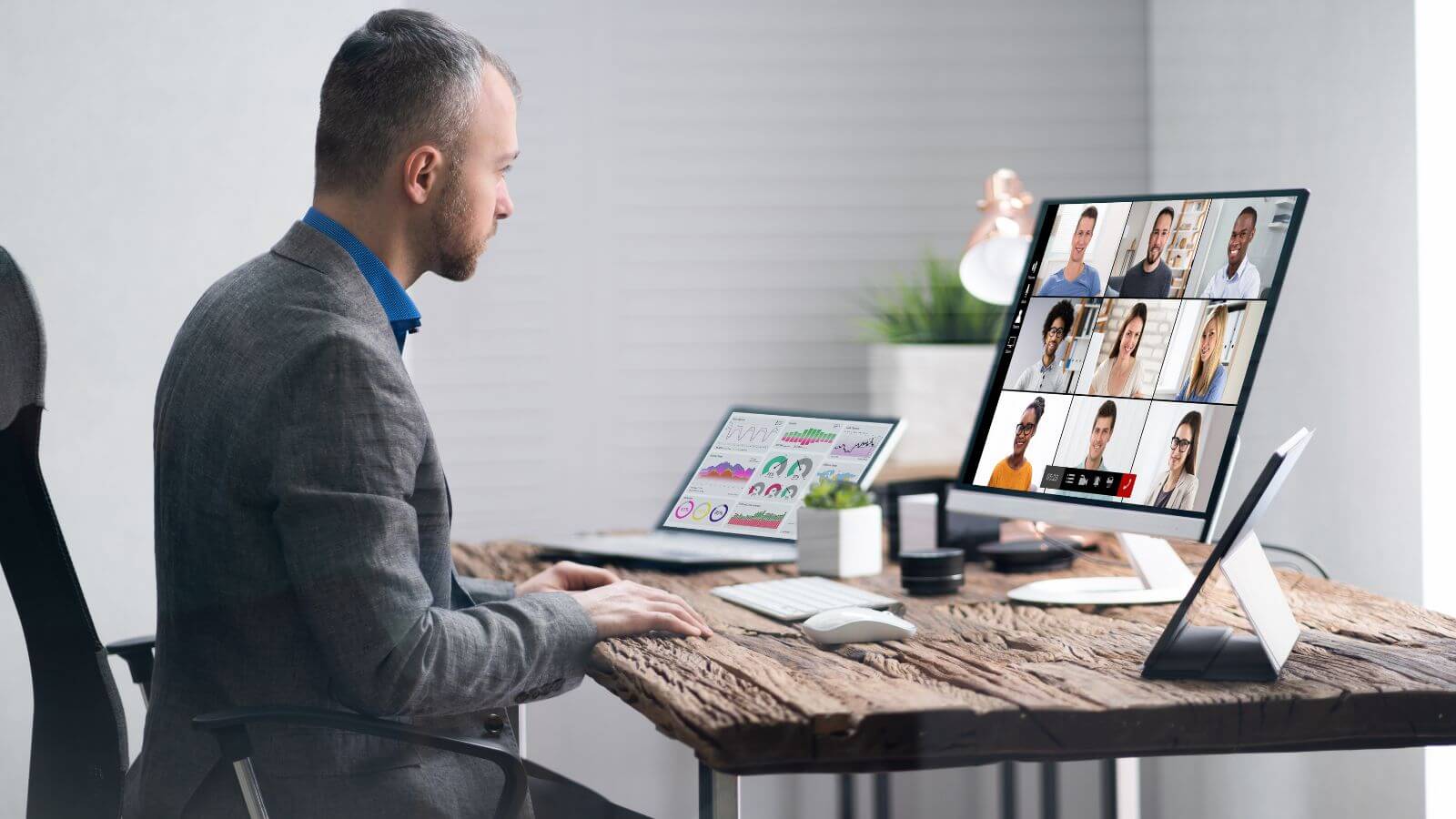 What Should You Look for in a Webinar Platform?
What you need from a webinar platform depends on a few considerations: What are your goals? How much money do you want to spend on your webinar platform services? What features do you need to complete your webinar process?
Your Goals
Why do you use webinars and virtual meetings? To inform your audience? Then, you need a webinar platform that features screen sharing and enables richer audience engagement.
Is your goal to generate sales? In that case, you should consider a hybrid event platform so you can engage an audience both in person and online for more interactive person events.
Is your goal to create brand relevance? Seek out a webinar platform that helps you create virtual event experiences that'll stick with your audience.
Your Budget
Your budget should be flexible enough to allow for quality event management in the form of a webinar platform. That being said, many platforms have a variety of plans to choose from based on how many attendees you need and whether you want to pay monthly, annually, or even every few years. Establish your budget and research your options to determine which platforms won't break the bank.
Your Feature Needs
The features you need in your webinar platform are dependent upon what you use the service for. If marketing is your primary purpose, for example, then you need a webinar platform that has automated email features and/or online event registration forms for attendees.
If your aim is to educate, inform, or communicate, choose a service that offers screen sharing, social channel and marketing app integration, and event organizers as part of its event management features.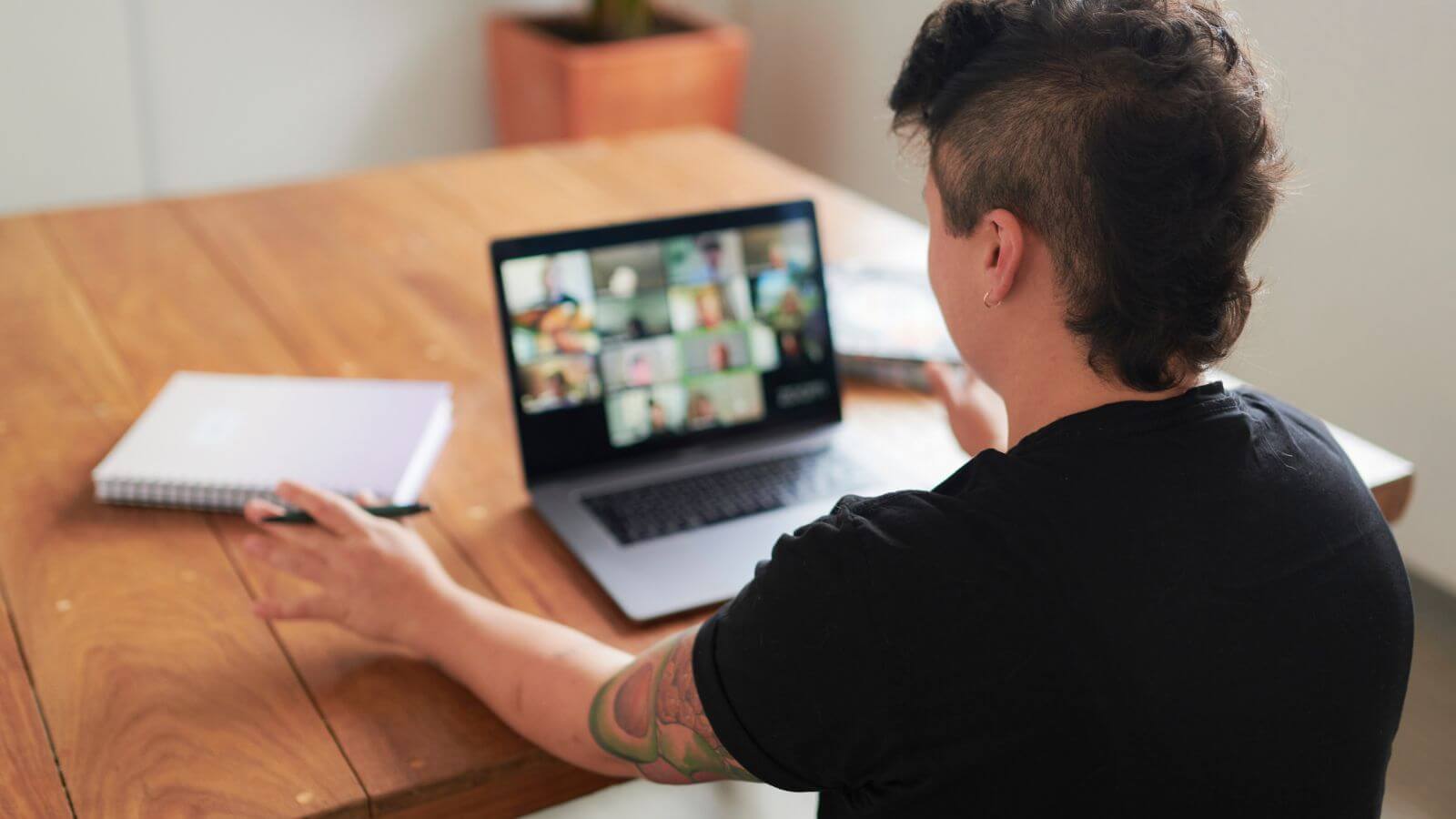 On24 Alternatives
Now that you know what to look for in a webinar platform and how to narrow your options, you can effectively search for the right On24 alternative to switch to. Here are some of our favorites for your consideration.
1. Demio: For All Your Webinars and Conferences
Whether you're new to hosting webinars and virtual events or are comfortable with managing your social channels, Demio has something for everyone. Affordable, easy to set up and navigate, and able to get you started with your first webinar in a matter of minutes, Demio covers all your needs — and then some.
Create both on-demand and live webinars as well as other virtual events with ease, all on one platform.
✅ Key Features:
Automation so you know how well your content performs
Ongoing customer service support
Customized registration process for attendees
Audience engagement elements like private and public chat, polls, Q&A, and more
Collaborator invite options
Uploading and sharing of materials
Email notifications for attendees
Customizable platforms (and domain) for hosting to grow your brand
💰Prices vary, but you can start Demio for free with a 14-day trial. After that, you can choose a plan that works best for your audience size needs. The Starter Plan comes with 50 attendees and is either $59/month or $499/year. The Growth Plan starts at 150 attendees and is either $109/month or $899/year. Lastly, the Premium Plan starts at 500 attendees for $3,300/year. 

2. Airmeet: For a Solid Virtual Event Platform
If you want to stream your online presentations on social media portals, Airmeet is worth considering. This platform allows for seamless screen sharing (sans glitching or lag), networking options, custom streaming on popular social media channels, and more.
Choose Airmeet if you need to market your brand and speak directly with your audience. Live chat features as well as collaboration tools make it a breeze to create engaging webinars that hold your audience's interest. This is an ideal webinar platform for event organizers for town halls, conventions, and more.
✅ Key Features:
No downloads; browser friendly
Interactive tools including chat, polls, and Q&A sessions
Crisp and clear audio and video
Breakout rooms for more involved communication within a webinar
💰Airmeet is a great online events platform that's affordable on nearly any budget. It offers a free service for unlimited webinars and hosted events with up to 50 people. From there, you can move to the Starter plan, which is $500 a month and up to 200 attendees for unlimited webinars. Other advanced plans are available upon request.
3. InEvent: For Hybrid Events and Presentations
If you're focused on reaching an audience both online and in person, then InEvent is a worthy hybrid platform to consider for your webinars. Seamlessly integrate your live and online audiences through one platform for a successful webinar that yields more sales and greater audience loyalty.
InEvent easily executes your live broadcasts, hybrid seminars, and training or marketing events. If you're in event management, this is a highly useful webinar platform.
✅ Key Features:
Streaming media technology for visibility and brand awareness
Hospitality features for building your business
Customer support for your location while serving clients on a global scale
All-in-one webinar platform for maximum audience retention
Live apps, chat, polling, and more for audience engagement
💰InEvent has a variety of plans to choose from, with V&H Advanced and V&H Pro both offering free options. It's not the cheapest webinar platform ($9,990 and $14,990 a year, respectively), but the value you gain from this option can boost your business in ways other platforms can't.
4. GetResponse: For Emails and Customer Retention
Is your goal to get your customers more involved in your virtual events? If you're tired of having attendees register for events and then fail to show up or disappear after one or two virtual sessions, look into this email platform that can also meet your webinar needs.
GetResponse is primarily an email marketing and automated response system, but it's great for marketing your brand and familiarizing your audience with your products and services. This platform can accommodate both marketing and webinar needs, making it ideal if you're a new brand seeking to increase online relevance and customer retention.
✅ Key Features:
Lead generation tools
Automated email reminders and thank you messages
Event sharing via social media
Templates and stock photos for customizable platforms
💰GetReponse helps you stay engaged with your intended demographic without being bland and pushy — at an affordable price! The Email plan is $15/month, the Pro plan is $49/month, and the Max plan is $165/month. Need more? Look into the Enterprise plan at $1,199/month.
5. WebinarNinja: Versatile for Your Online Event Needs
Now that WebinarNinja has been improved, it's easier than ever to host webinars and streams, as well as integrate into other software. Create landing pages, marketing campaigns, quality webinars, and more.
WebinarNinja also features free training to get you started and is easy to navigate for the beginner webinar creator. Consider this platform service for your audience engagement needs, whether you want to host webinars regularly or just touch base with your audience every now and then to stay relevant.
✅ Key Features:
Screen sharing abilities for conferences and meetings
Audience interaction via polls, Q&A sessions, and more
Limited offer options to generate sales and engage your audience
Live webinars you record can be saved for replays later
💰WebinarNinja lets you try their service for free for 14 days. After this, you can choose a plan based on how many attendees you anticipate per webinar or conference. The Basic option accommodates 50 attendees and unlimited live and automated webinars at $288/year. The Pro package is $996/year for 100 attendees, and the Business package is $1,992/year.
6. Livestorm: For Greater Event Engagement
If you want more control and a better response from your audience during your virtual event, you need a platform that drives a superior experience for everyone. Livestorm is one such option to consider if you struggle with audience engagement and follow-through and wish to create stronger interactions with your chosen demographic.
Host webinars, virtual events, on-demand and automated webinars, and more with ease. You enjoy unlimited replay storage, and the platform is browser-based so you don't have to deal with downloads.
✅ Key Features:
Host from your phone, computer, or virtually any device
Control who speaks during your live presentations with mute and invite features
Create urgency in attendees with a registration limit of your choosing
Reach a global audience with 24 available languages for emails, webinars, and more
Analytics to see how well your webinars and other events perform
💰Livestorm offers a variety of plans that can work with your budget and how many attendees you expect. Consider the free plan if you want to host smaller webinars and events. Otherwise, you have the Pro plan at $110/month (less if you pay annually), then the Business and Enterprise plans.

Switching From On24 to a New Webinar Platform
Creating and executing a successful webinar doesn't have to be daunting. With the right webinar platform to guide you, you'll produce beautiful, error-free videos to promote your brand, speak with your audience, and educate and communicate with your team, as well as build an automated webinar system to achieve your goals. You'll find a webinar platform for every type of business, and we're here to help you choose the one that works best for you.

If you're ready to make the switch from On24, we can assist you. With Demio, you can seamlessly switch from your current platform to a new one without losing valuable information or content. Explore what Demio can do for you and start a 14-day trial today, or visit us for a free consultation.