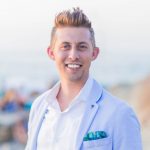 About Austin Distel:
Austin Distel is a serial entrepreneur, show host and Head of Growth at Proof. Austin has spoken on stages around the world on the topics of digital advertising strategy, SaaS growth, and marketing automation. Fun fact, in 2016 Austin was nominated as Mr. Atlanta and won an award of $10,000.
Proof was launched in March 2017 and by the end of the year did over $1.2 million in revenue. Today, their ARR is $1.8m and growing and the number of active websites using Proof passed 10,000. Their goal is to help 100,000 businesses humanize their marketing by 2020.
Learn from top SaaS marketers inside of the new SaaS Breakthrough Community​​​​ Facebook Group. Join today: