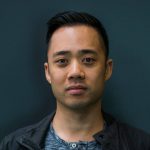 About Eric Sui:
Eric Siu is the CEO of digital marketing agency Single Grain. Single Grain has worked with Fortune 500 companies such as Salesforce and Intuit to help scale their revenues using a combination of SEO and advertising strategies.
Eric also hosts two podcasts: Marketing School with Neil Patel and Growth Everywhere, an entrepreneurial podcast where he dissects growth levers that help businesses scale. Guests from the podcast include former Echosign founder Jason Lemkin, Eloqua co-founder Mark Organ, Andy Johns (Growth at Wealthfront, Facebook, Quora, Twitter) and more.
He contributes to Entrepreneur Magazine, Business Insider, Forbes, Fast Company, Time Magazine and more regularly.