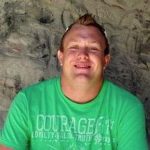 About Joe Troyer:
Joe is the co-founder of Web1 Syndication and Digital Triggers, which are responsible for helping local marketers from all over the World reach their internet marketing goals.
Joe has produced several pieces of proprietary software that include Analytic Call Tracking, SyndWire, and WP Launchpad. All of which help customers measure, analyze and optimize their online marketing campaigns.
In addition to software, Joe continues to push his community of customers to think bigger by holding quarterly sales mastermind programs, which culminate in live events in Palm Beach, FL. These masterminds are designed to transform the lives of individuals who are tired of the rat race, and who want to build sustainable online marketing businesses for themselves.