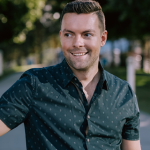 About Jon Mac:
Jon runs several 7-figure E-commerce stores, coaches entrepreneurs how to do the same, and also runs one of the most unique and powerful 2-Day LIVE workshops out there.
He has coached thousands of new and aspiring entrepreneurs from all around the world to get success with their E-commerce stores.
Jon is also the Co-Founder of CommerceHQ, an E-Commerce platform created to build a high converting store without any code or technical knowledge.