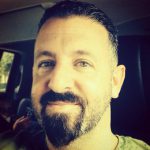 About Todd Brown:
Todd Brown has been knee-deep in the direct response marketing world for over a decade. His illustrious entrepreneurial journey began with him taking multiple markets by storm.
He was the brains behind the enormous launch of the first patent-pending multi-media marketing system for chiropractic physicians. He sky-rocketed one of his companies to the position of "#1 largest provider of marketing and business-growth training for bodywork professionals". And, he's co-orchestrated multiple six-figure internal launches within the internet marketing community.
Todd was formerly partners with Rich Scheffren at Strategic Profits, where he single-handedly created and launched over 15 profitable front-end marketing funnels, co-created the wildly successful Founders Club, and wrote a single sales letter that brought in almost $750,000.00 from just the internalSP house list.
Today, Todd is recognized as the foremost authority on engineering wildly profitable marketing funnels that produce leads and customers often at triple to quadruple the average value experienced by competitors.