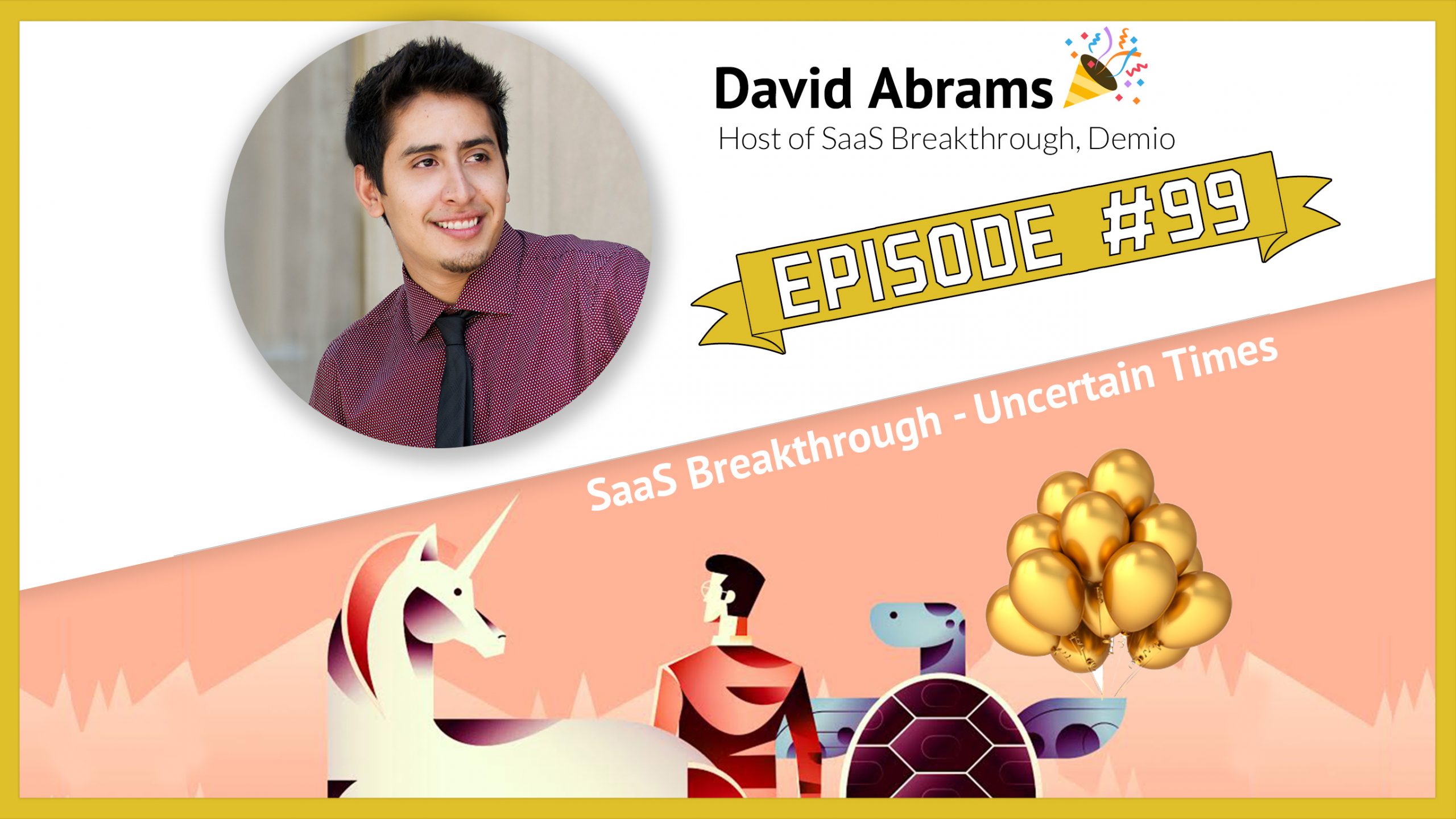 Welcome to this special SaaS Breakthrough Episode with our host, David Abrams, covering SaaS Marketing In Uncertain Times! We collected the best marketing advice for challenging times given by 19 incredible SaaS marketers that we've been lucky enough to host on the podcast ?.
As 2020 reveals itself to be full of surprises, challenges, also new opportunities, we felt it would be helpful to collect the top marketing insights we heard so far from our amazing guests to help you with SaaS marketing in these uncertain times.
Learn from top SaaS marketers inside of the new SaaS Breakthrough Community​​​​ Facebook Group. Join today:
Guests included in this episode in their own words:
Thank you so much for listening, subscribing, commenting, and as always Demio's team is here to help you! If there's any SaaS marketing specific strategy or technique that you'd like us to cover in the podcast, just let us know and we'll invite a SaaS marketer with relevant experience.
Let's make 2020 a good year no matter what!
Learn from top SaaS marketers inside of the new SaaS Breakthrough Community​​​​ Facebook Group. Join today: