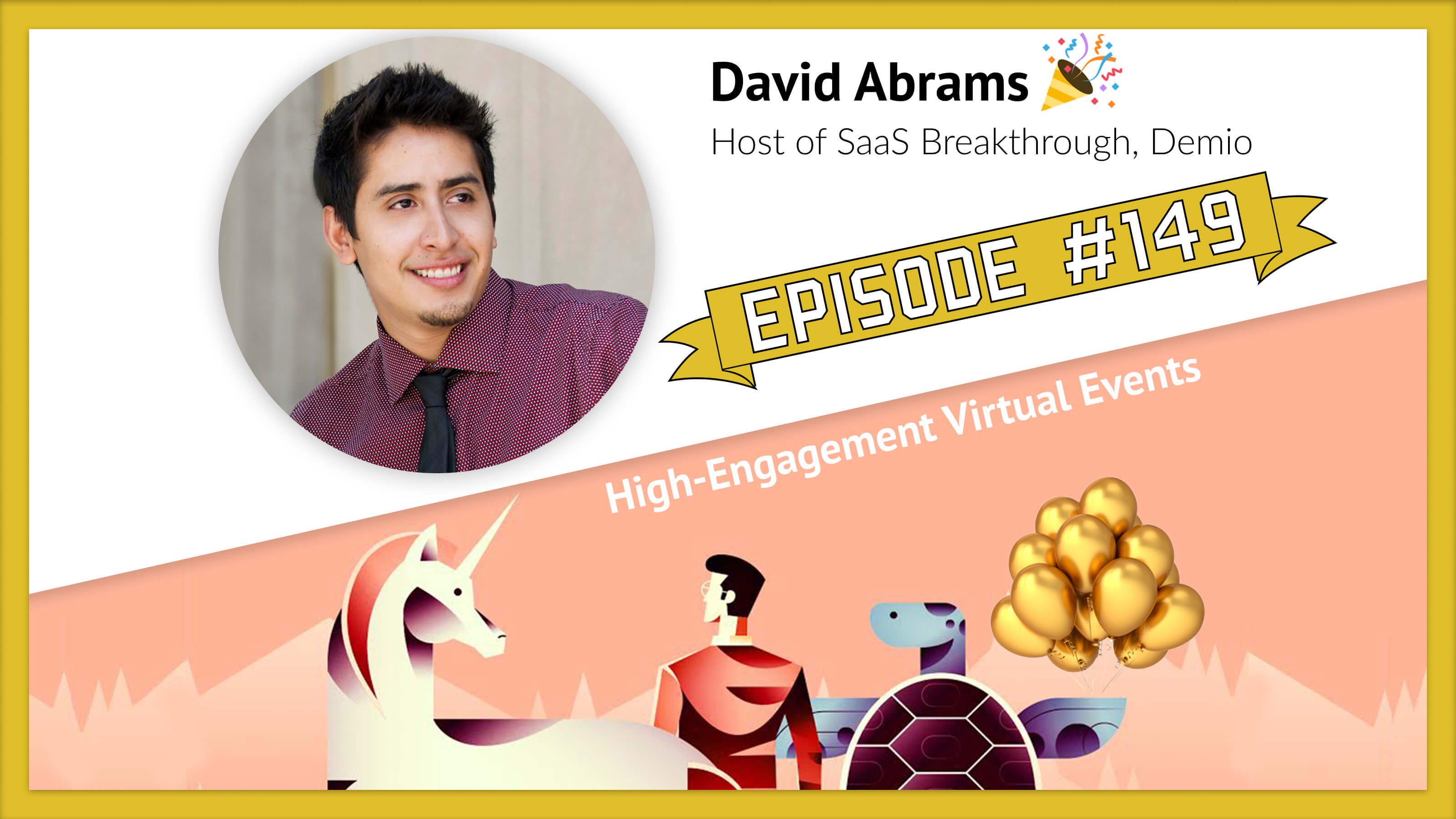 Welcome to a special SaaS Breakthrough Episode with our host, David Abrams, covering the 8 Insights on Pivoting to High-Engagement Virtual Events by 8 incredible SaaS marketers who we were lucky enough to host recently on the podcast.
As we start to come back to normal – or rather, the new normal – we decided to collect the top marketing insights on virtual events from our amazing guests  so you can implement their wisdom in your SaaS Marketing in 2021.
This episode is jam-packed with actionable tactics deployed by today's most successful companies to engage their audiences creatively and boost their MRR.
Guests included in this episode are:
Kevin Ho at Wishpond (Full Episode here)
Mark Kilens at Drift (Full Episode here)
Jennifer Sabin at Capacity (Full Episode here)
Len Markidan at Podia (Full Episode here)
Tarah Darge at timetoreply (Full Episode here)
Fiona Stevens at LoyaltyLion (Full Episode here)
Marcy Dobozy at Vidyard (Full Episode here)
Juliette Kopecky at LinkSquares (Full Episode here)
Thank you so much for listening, subscribing, commenting, and being a part of this exciting journey! We have more incredible guests lined up for the rest of 2021!
Isn't it time to level up your scrappy marketing team with a weekly dose of high-octane content?!?