Are you ready to see this crazy magical opt-in page?
It took us a good solid year to design it. About 3 months of back and forth with 5 different copywriters to write it.
We selected the color of the button with great care.
And now you can see it for free…
Ready? (…na, you're probably not.)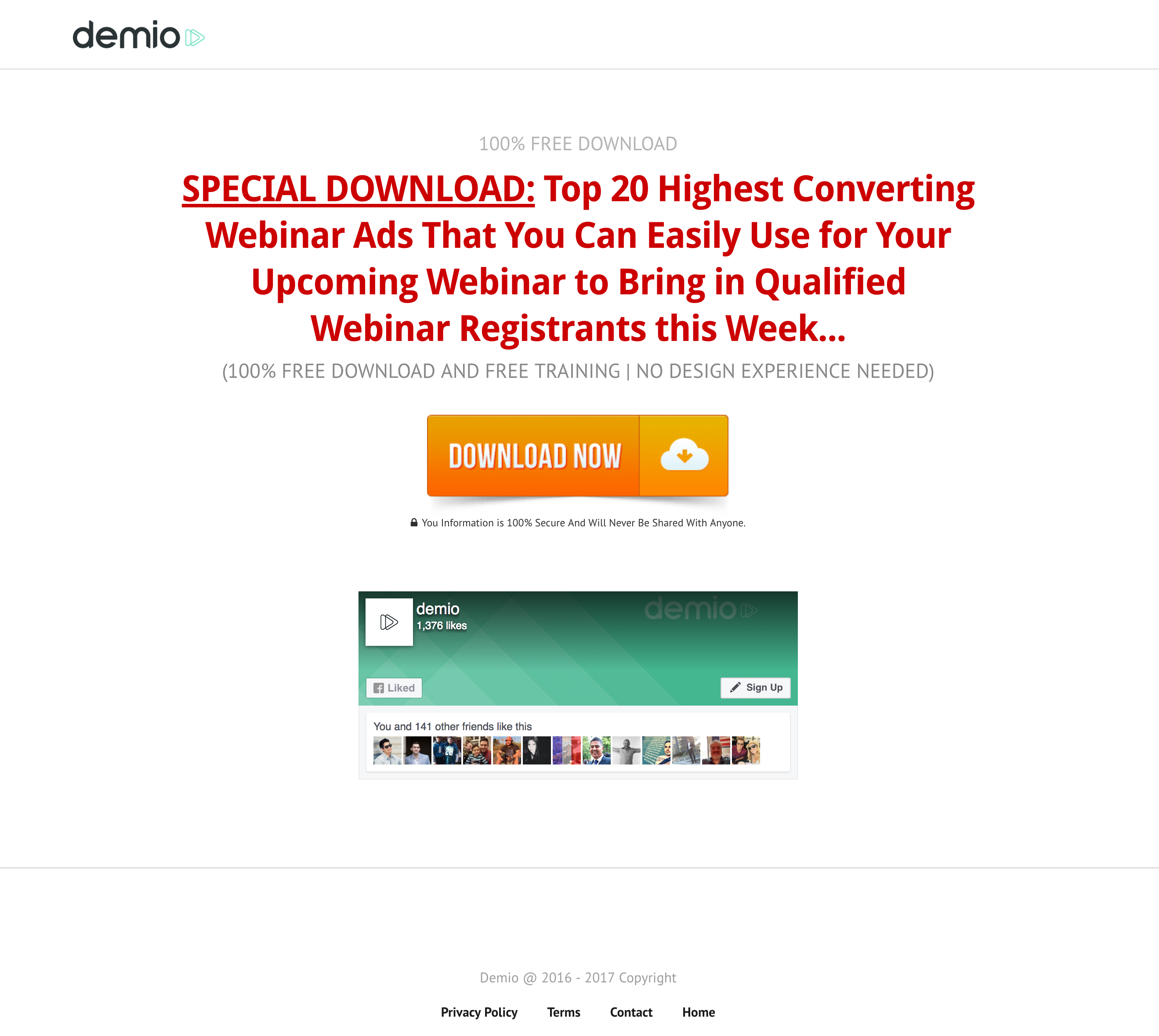 BOOM.
CRAZY, right?
Ok, so just kidding about the whole year. Clearly this is the simplest opt-in page you can imagine.
But, man does it work.
(All credit must be given to Alex Becker of MarketHero.)
But enough with the coolness of the design, let's take a look at some stats!
Here's a quick test of some traffic from advertising:

Well our clicks and CTR aren't that great here:

But for a very small test I'll take this:

Yep, that's $1.61 per lead.
The real metric we want to take a look at though is sales: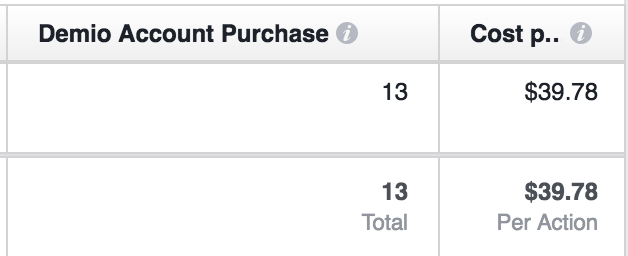 So in a short test, we generated (if all 13 were 100 Attendee accounts just about $600+/month) a little profit on the first month of just lead generation.
The best part? It's RECURRING income, meaning that's $600 on the books month over month until it churns out.
All from one tiny campaign.
The secret sauce?…
Just finding a simple offering that attracted the right avatar.
We asked ourselves… What could we give people that are looking to take action NOW (not wishing for something or someday) that would benefit them and get them introduced to us?
We had 5 different ideas listed and started with Ad Templates.
Luckily it worked, but had it not we would simply have tweaked the headline and the giveaway a bit.
And kept testing until we found something that worked.
This is just a simple test, but shows how anyone can find the right bait even with a small budget (this ran over a month).
Keep it simple.
Keep it moving.
Take action.
And tweak until you're seeing the conversions you need.
DOWNLOAD YOUR FREE WEBINAR STRATEGY CHECKLIST BELOW
Use this checklist
to design your very own high-converting webinar marketing strategy from scratch, then automate the process to attract high-quality leads.
We promise to never spam or send emails about cats.
Okay, maybe some cat stuff.