Your webinar platform should be affordable, easy to navigate, and useful for the specific social obstacles you hope to overcome. If you are using WebinarJam and thinking of switching to a new webinar platform, explore popular and beneficial alternatives that may work for you.
WebinarJam Strengths And Weaknesses
Hosting platform WebinarJam has many features that webinar creators and hosts enjoy, like the ability to run automated webinars whenever you want, easy setup, and registration services for webinar attendees. It also boasts a great attendee spotlight area for increased engagement and inclusion so your audience is motivated to stay until the end of the session.
However, the service lacks an analytics tool for keeping track of what is keeping your audience engaged, and there may be better services out there that produce stronger conversion rates. It's also prone to lagging for users and may present issues with integration for some. These can potentially be very serious concerns.
We're Demio, and we want to show you what your webinar platform options are, whether you strive to create evergreen content, build virtual events for product demos, or produce and cache unlimited webinars.
Identify What You Need to Host Quality Webinars
To choose the best webinar platform for your business, examine your aims and parameters. How much are you willing to spend? What are your goals for your brand? What type of content do you want to produce (e.g., workshops, town halls, evergreen webinars)?
Since every platform has different webinar features and tools, it's difficult to pick a solution. Make a list of the qualities you're missing in your current webinar platform and what you hope to achieve with a new one. This will narrow your selection pool by weeding out obviously wrong fits.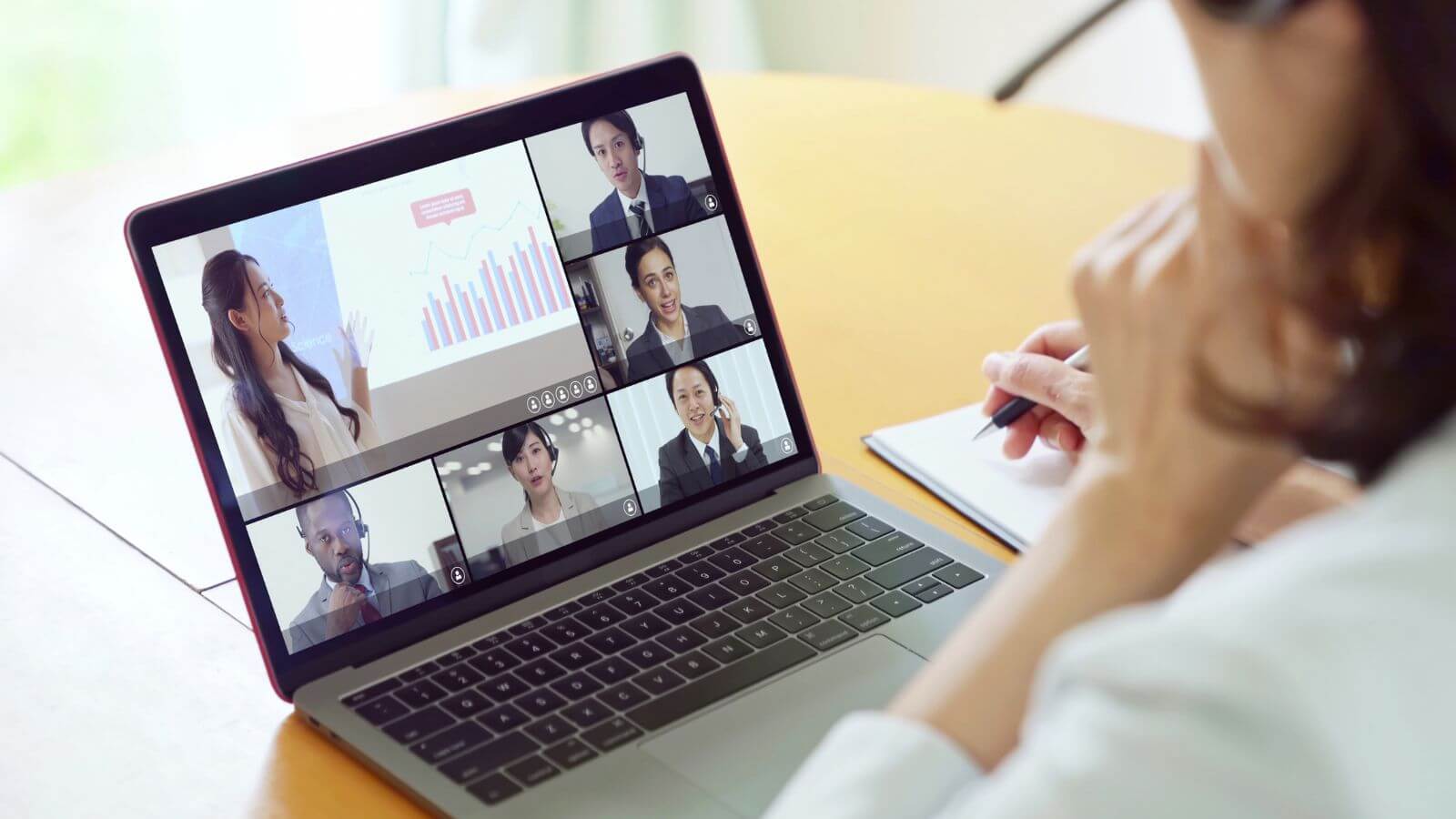 WebinarJam Alternatives to Refine Your Digital Events
At Demio, we're all about video content quality, whether you want to post evergreen webinars or intrigue your attendees with a unique offering to boost your conversion rates. We can help you switch to a hosting platform that has more of the webinar features you desire.
While WebinarJam is a great option, you may outgrow it or develop new requirements for your sessions that are outside the scope of its capabilities. Whatever the case, we've provided a brief list of alternative webinar software and platforms to aid you in your search. All of the following options have proven to help content creators succeed in communicating with their audience, building their brand, and providing every post high-quality video.
Demio: Enrich Your Customer Engagement
What makes Demio a premium webinar solution is that it's designed around the user experience. Strong customer engagement drives ROI and conversion rates, and this tool was built to do just that. If you want richer interactions with your customers and to learn how each webinar session attracts your audience, this user-friendly webinar platform may be your best bet.
Demio's software is easy to use, allowing you to start hosting webinars within minutes of setting it up. Whether you're growing your customer base, testing the feel of social channels, or simply seeking new ways to engage and excite your audience, this platform is worth considering.
✅ Features of Demio include:
Chat, email registration, email reminder options, Q&A sessions, and more customer engagement tools
Robust analytics that tell you which webinars earn the best response and why
Follow-up email tools
Customer support whenever you need it
Integration options include connecting events with your email marketing tools to gather contacts and creating custom codes contacts can interact with. Integrate easily with HubSpot, Salesforce, Mailchimp, and more.
💰Demio offers a 14-day free trial, then you can decide on one of their plans, priced as follows:
Starter: For up to 50 attendees –  $59/month or $499/year
Growth: For 150 to 1,000 attendees – starts at $109/month or $899/year 
Premium: For 500 to 3,000 attendees – starts at $3,300/year
Additional benefits as well as per-host fees and allowances may be available. Speak to a Demio representative to see which plan works best for you. You can pay monthly (at a higher rate) or yearly to accommodate your budget. (The above plans reflect a 30% annual discount.)
EverWebinar: Host Live and Automated Webinars With Ease
EverWebinar is an ideal platform if you want to host both live and automated webinars and your main goal is to produce quality content with simplistic features. It's a great starter tool, and your audience will love its impressive video quality and ease of use. You can even put on-demand webinars on replay and rotate their scheduling for easy access.
Make your event presentation shine with uncomplicated webinar software: You can create both audio and video and host them at a time that's convenient for you and your audience.
✅ EverWebinar has lots of great features, with some of the best ones being:
Easy to use with no downloads
On-demand webinar services, including instant replay and late joining for your audience
Live chat support when you need it
Polls and surveys for audience engagement
Easy integration
Flexible scheduling with recurring schedule allowance
The platform offers an integration with Twilio for both phone calls and SMS messages.
💰Quickly launch relevant content your webinar attendees will appreciate with EverWebinar. After your 14-day free trial, simply choose whatever basic plan you need:
Yearly plan at $499/year
Biennial plan at $874/year (with three months free)
To learn what these plans include regarding their full features and benefits, contact an EverWebinar representative.
Webex: Simplify Meetings, Chats, Conferences, and More
If you host larger webinars or meetings, you need a platform that makes each session easy to follow and navigate. This can be difficult when you're presenting professional content that's meant to inform rather than entertain. Hosting an online meeting shouldn't be hard, and this webinar platform goes a long way toward smoothing the path forward for both you and your audience.
Webex's flexible design allows it to function anywhere and on any device. Hold meetings, send messages, run chats, and more with ease — no matter your group's size or location.
✅ The features we like most about this webinar platform include:
Wide reach to accommodate audiences across the globe
Hybrid webinars for your in-house and remote attendees
Use it anywhere, including polls, calling, messaging, and events
Safe, secure, and private
Another benefit of Webex is its easy integrations with big-name tools like Slack, Salesforce, Box, and more.
💰Pricing for this service varies based on your requirements (i.e., meetings, suite services). For webinars, the service is $68.75/month for up to 1,000 attendees.
Speak with a Webex representative to learn more about their offerings and which basic plan would best suit your needs.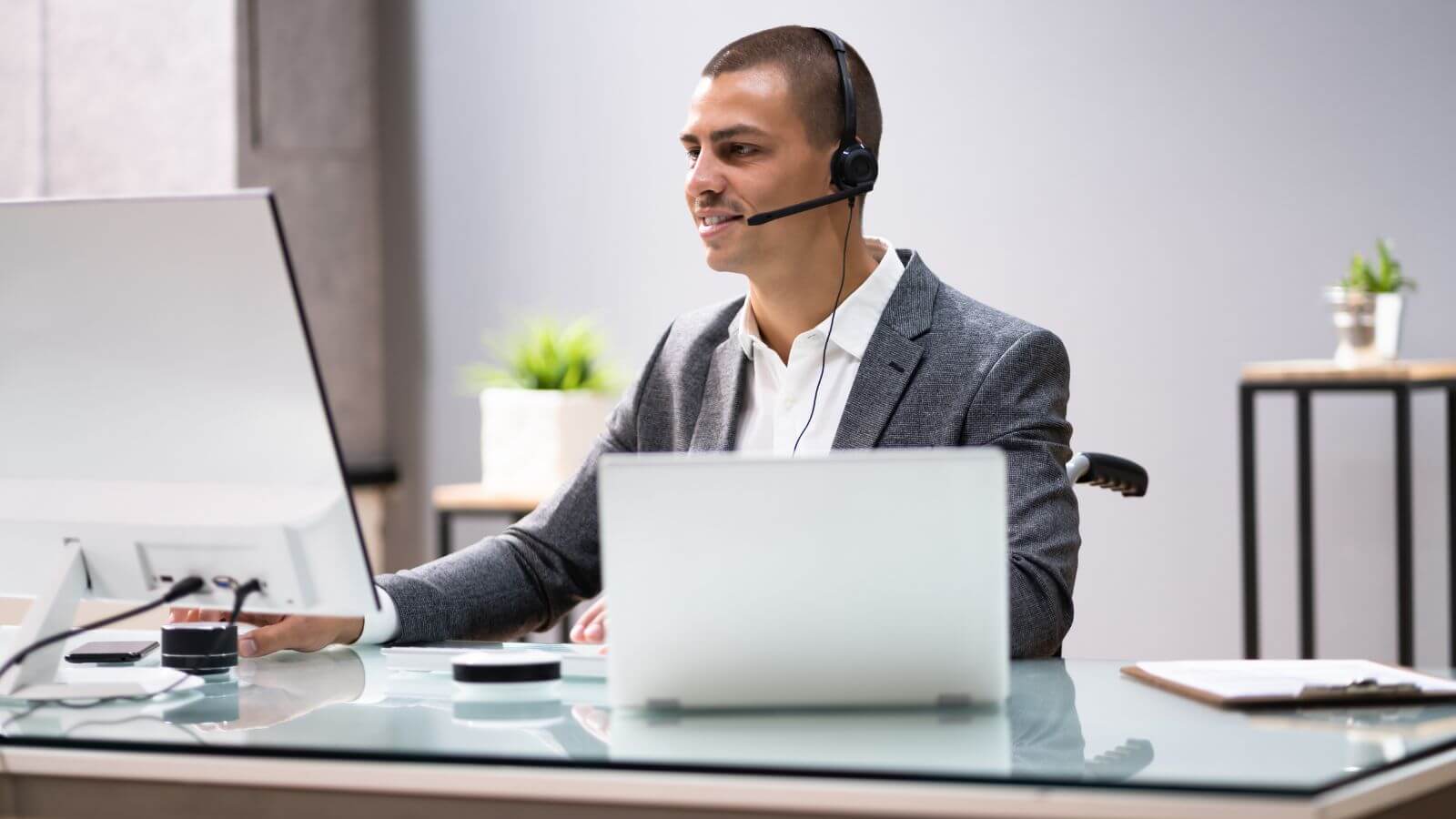 GoTo Webinar: To Host Custom Webinars for Large Audiences
If you plan on large audiences for your webinars and want to include CTAs and other action-inducing tactics during live broadcasts, GoTo Webinar may be a good fit for you.
This solution can handle large audiences while still allowing you to connect with attendees on a personal level to keep your conversion rates high.
GoTo Webinar boasts a customizable landing page feature so you can make your webinars match your brand (which significantly boosts retention and credibility for your online events).
✅ Some of the features you can expect with this service are:
Simulated live webinars (that feel as real as live events)
Polls and other audience engagement options
Promotional video, brochure, and other content sharing during live broadcasts
Up to 3,000 attendees per webinar with certain price plans
GoTo Webinar also integrates with several apps you're familiar with, including HubSpot, Cornerstone, AWeber, and more.
💰The platform has several price options based on how many attendees you expect for each hosted event:
Lite plan at $49/month for 250 participants
Standard plan at $99/month for 500 participants
Pro plan at $199/month for 1,000 participants
Enterprise plan at $399/month for 3,000 participants
Host limitations and other included features apply, so speak to a GoTo Webinar specialist to learn more.
EasyWebinar: Extend Your Audience Reach
EasyWebinar promises flexible webinar hosting benefits to those running both automated and live webinars to boost client retention, ROI, and expand their online brand promotion.
If you want an easy way to chat live with your audience, feature multiple presenters at once, and create engaging, high-quality content, this is the webinar software you need.
EasyWebinar is best for promoters who want to engage their audience through communication as much as information. This option is great for hosting town hall meetings, how-to demonstrations, workshops, meet and greets, or some other online format. As a bonus, you can cast your webinars and online events across several social media platforms.
✅ Here are just a few of the webinar tools you can take advantage of to take your webinars to the next level:
High-quality video and screen sharing
Recording and archiving options for all webinars so you can cache them
Ability to give any attendee the stage as a presenter for enhanced engagement
EasyCast features allow you to cast your webinars across multiple social channels at once
EasyWebinar integrates with Mailchimp, Get Response, Stripe, and more.
💰What makes it even more tempting is its affordability, as well as the offer of two months free with all plans when you pay annually:
Standard plan at $99/month
Pro plan at $199/month
Enterprise plan at $499/month
Advanced plans are also available. You can learn more by speaking to an EasyWebinar representative.

Making the Switch
Choose the webinar platform that fits your budget, your brand goals, and the type of content you want to produce. Since more than one webinar platform is likely to stand out, compare all available plans to see which one most closely aligns with your requirements, especially regarding the number of attendees you want.
Remember: Conversion rates matter, and you want to ensure your webinar software will make connecting with your audience convenient before, during, and after your webinars. This leads to greater audience attendance and can yield a higher ROI. Even if these factors are less important to you than posting great content, you should search for a webinar platform that can help you achieve both.
Once you've found the solution that works best for your business growth, don't hesitate to make the switch. If you're ready to shift from WebinarJam to another hosting service, Demio can help.
We work hard to assist you with converting contacts and other vital information so you can cache your past content for future use without losing all your hard work. When you're ready to adopt a new platform, give us a call. Our complementary consultation will guide you in the right direction.