You, a marketing all-star, are tasking with spearheading marketing initiatives to increase engagement, facilitate growth, and, ultimately, drive revenue.
But what happens when you can't show how your initiatives have helped your organization? All of your hard work goes unnoticed and you go un-promoted. Enter: Demio UTM Conversion Tracking.
With this, you'll know exactly what drove your leads to take action. In Demio's Event Analytics Suite, you can track the source, medium, and campaign of your registrants in real time.
You can also see how long each registrant stayed, whether they engaged with the featured actions (and how), and how much time they spent engaged with your content.
This cohort of features allows you to seamlessly track where you're finding not just registrants, but engaged registrants. Now you can measure the success of your campaign and adapt as needed.
With real-time metric tracking, there's no more "throwing it against the wall and seeing what sticks." Instead, you can monitor, review, and adjust your strategy when necessary to ensure optimal chances of success.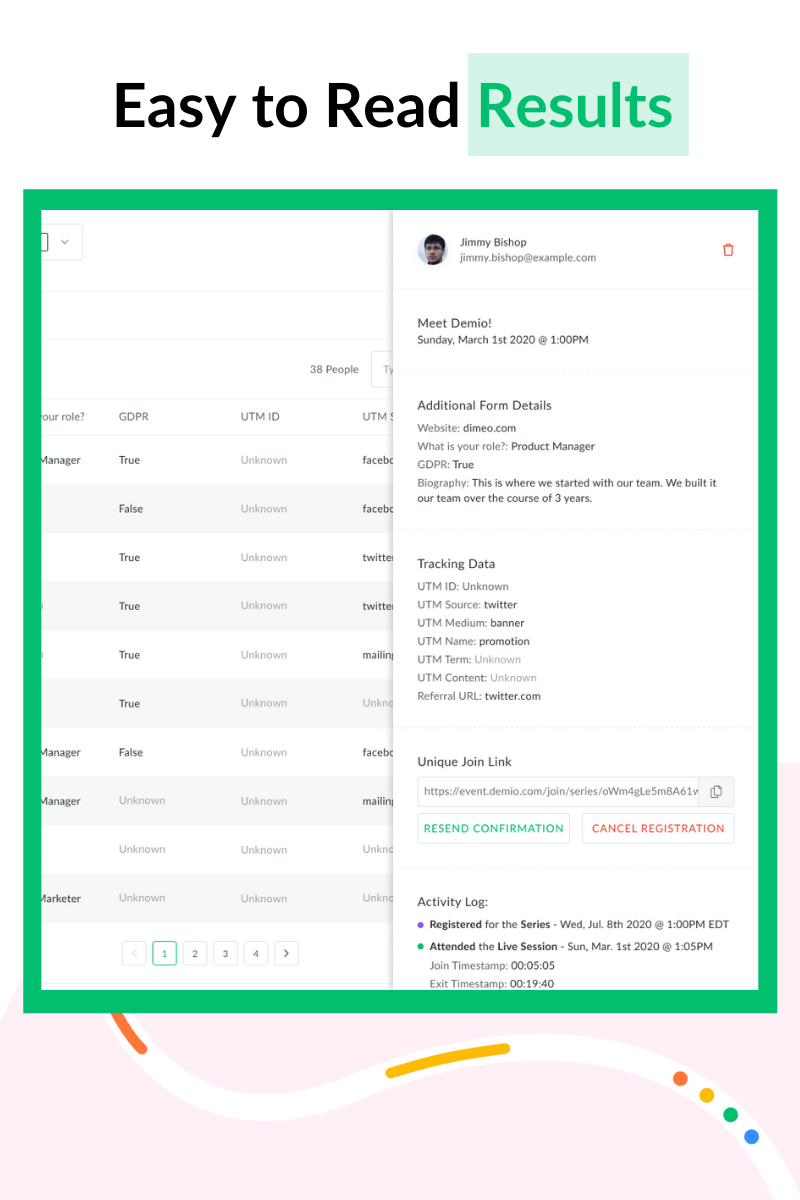 Don't let your initiatives go unnoticed. Don't let yourself go un-promoted.
Try out UTM Conversion Tracking today!
Isn't it time to level up your scrappy marketing team with a weekly dose of high-octane content?!?