What Is Video Marketing Automation?
Video marketing is no longer an optional marketing tactic for success — it's a necessity. Companies are following the trend, with 88% already having a marketing team dedicated to video content. Most of these small teams utilize marketing campaigns that generate high engagement and enable excellent cross-channel functionality, and video plays an important role in their marketing strategy.
Whether you're looking to increase conversion rates, attract more leads, or improve website traffic, don't underestimate the importance of video marketing. Although companies now recognize the value of video marketing content, efficiency remains a challenge. That's where video marketing automation comes in.
Video marketing is the use of video content to promote products and services. It expands beyond purely promotional content though, including:
Paid ads
Product demonstrations
Educational content (regarding products, services, or broader industry topics)
Entertainment
Automating video involves tools and software that automatically implement and edit marketing workflows. When applied to video content, automation can enhance your workflows and convert leads with the help of automation software.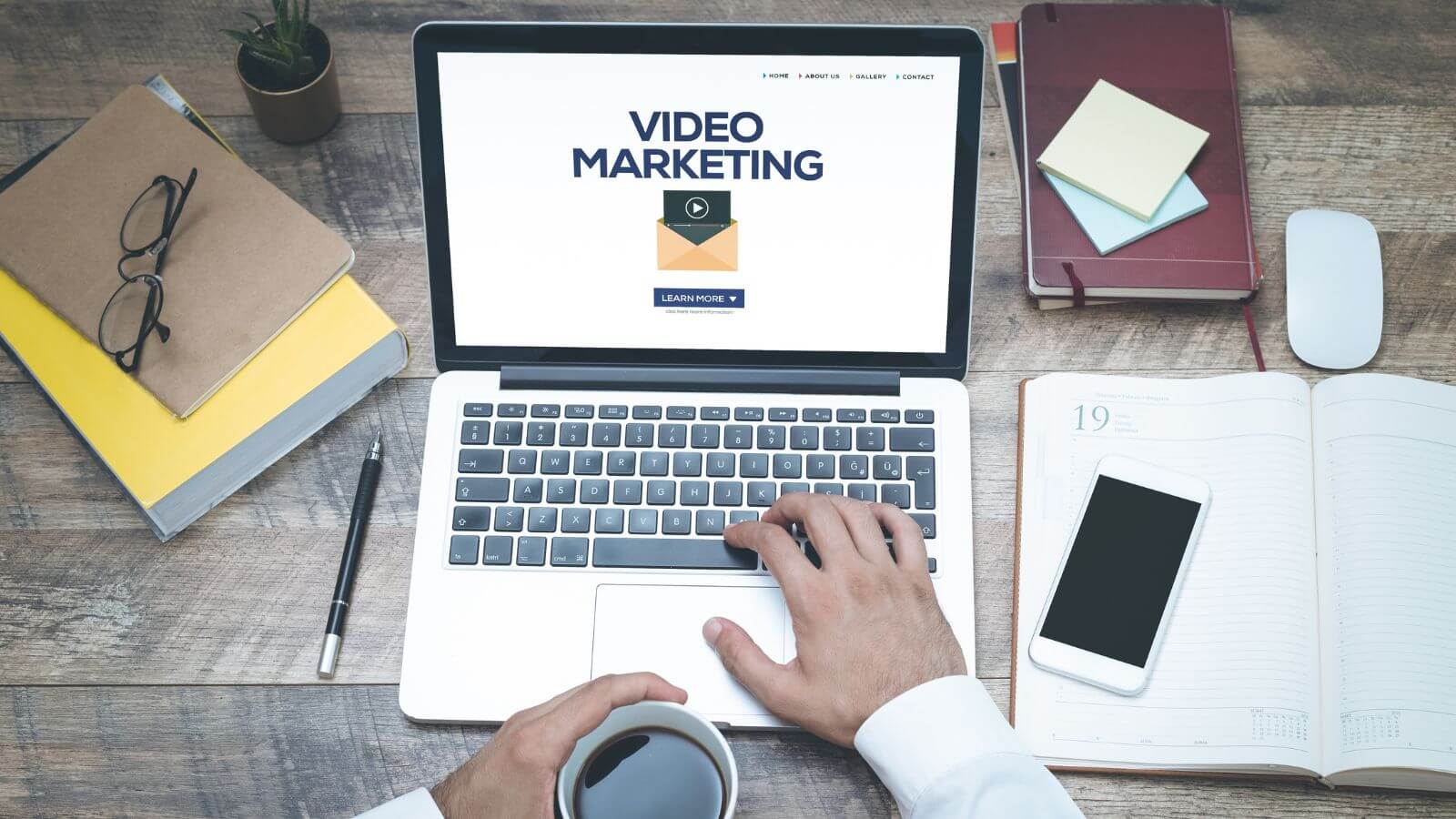 Humanize Automation To Increase Traffic and Conversion Rates
A primary concern with automation in general is that it'll produce content that's too robotic or impersonal. This is especially true of AI-generated text, but automated images can be problematic as well.
However, video automation has fewer issues with impersonality. Videos themselves are dynamic, and the stylistic elements of automated video marketing material are more engaging. More specifically, video affects several areas of automation, including:
Capture and acquisition
Video processing
Streaming
Storage
Retrieval
Playback
Compression
Analytical factors
Combining these characteristics makes it easier to humanize automated videos compared to automated text or still images. It leaves more room for creative exploration and greater possibilities.
People react well to videos, automated or not, compared to other content formats. In fact, 74% of brands state videos produce higher ROIs than static images, and 93% report they gained new customers through video content.
The Benefits of Video Marketing Automation For Leads and Customers
Video marketing automation automatically produces short videos that promote what you have to offer. You can insert products, services, and even brands into the content. The software uses your customer database to build a template video, which you can then edit. It'll also produce multiple versions of a single video in many cases for A/B testing different elements.
These features serve to speed up workflows, but they also bring other wider-reaching advantages, which we've outlined below.
1. Swift, Frequent Video Generation
As previously mentioned, video marketing automation produces many dynamic variations in a short amount of time. With video automation software and marketing automation platforms, you often only need to provide:
Text
Images
Calls to action
Video content (if you already have any)
The video automation tool can start generating videos. Dip into your existing brand literature and imagery to provide the inputs for the content you want. As such, all new iterations will be original but stay in line with your other marketing content.
Your video marketing pros can experiment with different inputs to produce more video or even webinar templates to edit for production and then launch to viewers.
With video marketing automation, you can discover new ideas and craft brand-compliant templates, which greatly speeds up workflows.
2. Keep Leads Interested
Customers love to consume video content, and video content contributes to higher conversion rates. Video automation lets you keep the video content coming, as your video marketing professionals can work more efficiently with many of their regular tasks taken off their plates.
Video hosting platforms are often engaging and can attract more qualified leads with video emails or email reminders with a direct link to the video. This is a powerful tool in any marketing automation strategy.
The speed of automation saves time, which naturally lends itself to the production of more interesting and relevant content.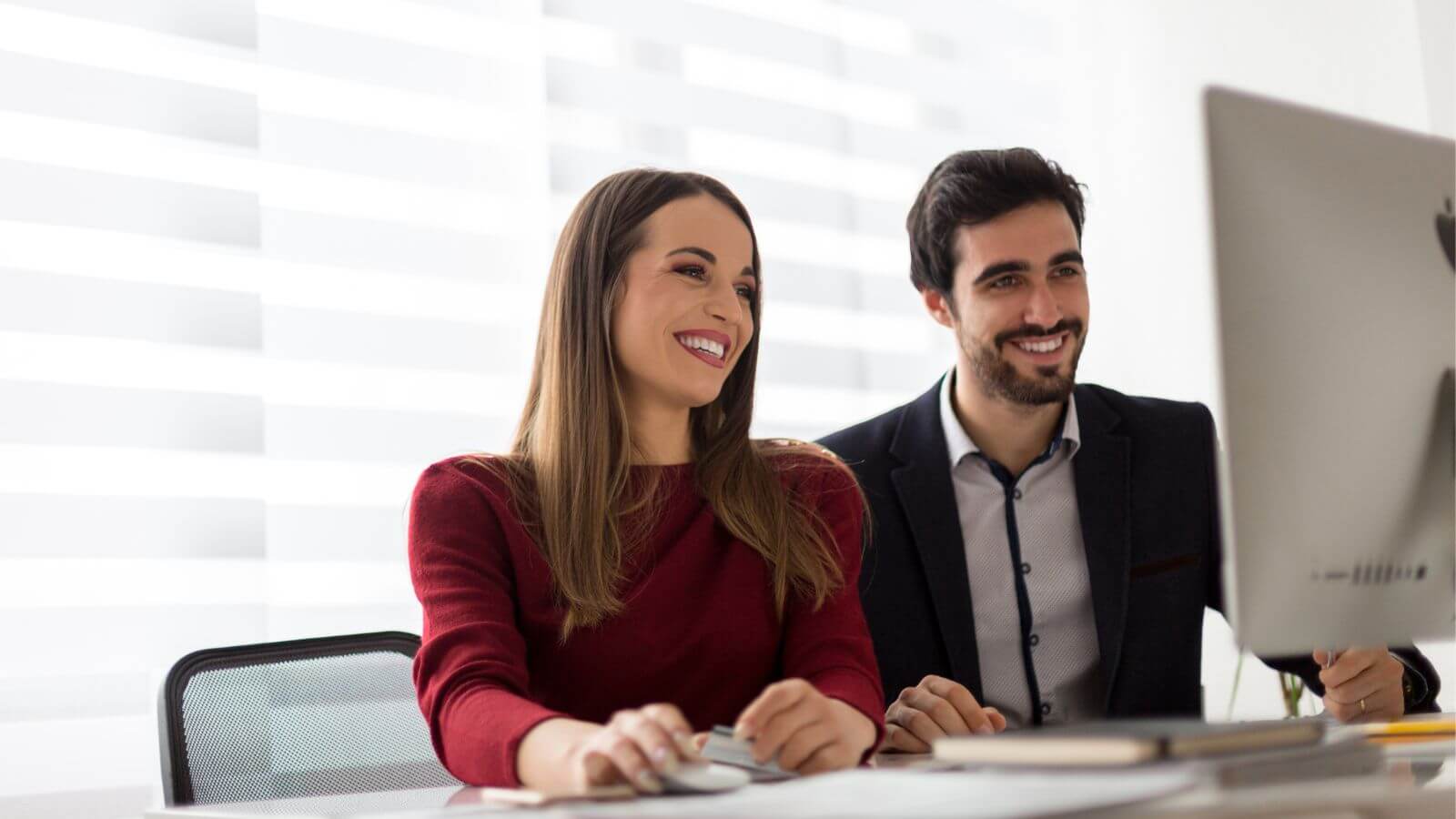 3. Personalization
Video marketing automation leverages customer data to create video content that speaks to your broader audience or individual customers. Personalizing video content enables you to build intimate relationships with customers via tailored video content sent to them through various email campaigns, video marketing platforms, or placed on their social media feeds. Social media platforms have also leveraged this tactic to create personalized experiences for users.
Compared to traditional marketing techniques, personalization leads to more customer interactions, more website traffic, and ultimately, more sales. Now, you can automate those personal touches and still enjoy the lucrative results.
4. More Efficient Testing
Video marketing automation allows rapid A/B testing of multiple iterations, no matter how subtle the differences. The end result is a hyper-focused testing process that produces an optimal impact on your conversion rate.
When you find the video that wins the most engagement, you can deploy it across all channels and increase your ROI with minimal effort.
5. Brand Consistency
Video automation reinforces brand consistency more effectively than other forms of automation. This is because it's easy for brands to ensure adherence due to highly specific guidelines for the audio and video aspects of your content. Those include:
Color schemes/palettes
Fonts
Tone
Included design elements
Brand governance usually calls for a close look at new content. However, video marketing automation guarantees consistency thanks to the kinds of guidelines listed above across all channels.
To streamline your marketing strategy and maintain brand uniformity, build a library of design elements. This library will set the rules for video marketing software to follow. All video content will then adhere to these established rules based on the material you provide for it.
How to Automate Video Marketing
It's relatively simple for marketing and sales teams to automate video marketing — you just need to create a repeatable procedure.
Most video marketing automation SOPs look very similar to the following process.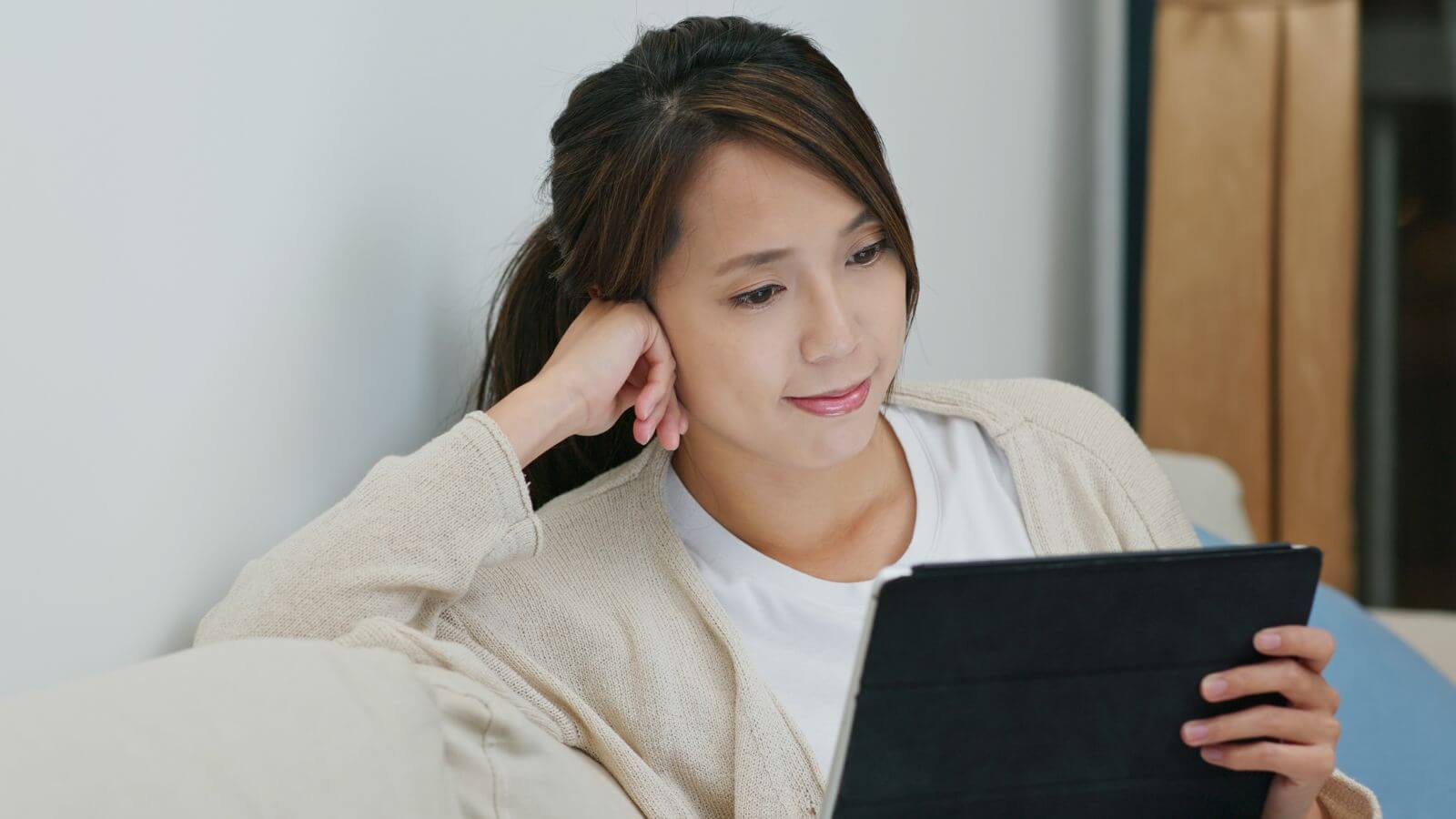 1. Establish Your Library
Prepare your design elements and relevant parameters to maintain brand consistency. These become the basic elements included in your automated videos.
You can populate your videos with existing brand imagery that's already proven successful. Your organic and paid content designs can also produce video iterations that can be tested against one another.
Most video marketing automation tools can help you create new brand imagery from scratch as well. Use entire templates or simply import imagery from somewhere else.
2. Input Data Settings for Customers
You'll need to input what customer data to use in your video automation tool. This includes location, work details, demographics, and information on which products you are marketing to them.
Be specific to ensure the best results with few mistakes. Each round of automated video creation can be directed to a particular segment of your audience. Bringing in existing customer research is a great way to tailor videos to various audiences, but experiment with your automated settings as well to produce new and narrower research for you to incorporate.
3. Craft Templates
Most video automation tools come preloaded with templates you can use for inspiration and to kick-start a fresh marketing campaign.
The same tools typically allow you to upload existing designs to create new templates as well. Ideally, you should import files from common video editing programs, because the result will be more original.
In either case, the template is the foundation of the tool's many video iterations, so take care and be thorough when shaping yours.
4. Make Manual Changes
Automated marketing videos are high quality by default. But to achieve your unique requirements, you'll need to edit the video manually. This can be as simple or in-depth as you or your video marketing professionals want it to be.
For example, you could include additions in the video for product marketing purposes. It's easy to insert product screenshots or upload images or video files to the video player of the product being used, explained, or otherwise showcased. This will enhance the video and utilize it as a powerful lead generation tool.
More importantly, you may need to make changes to the video that enable clear viewing on different channels. Luckily, you can adopt AI auto-sizing tools to format the video for the channels where you'll post it.
5. Insert Voice-overs
Text-to-speech tools enable you to skip this step but won't produce the authenticity of a real voice-over. However, text-to-speech is still widely used and may suffice for your purposes. Simply test each text-to-speech voice alongside the voice-acting talent you hire and compare the results to determine if this feature is right for you.
6. Release & Test
Like all marketing campaigns, the real work begins with the analytics you collect after the launch.
Release your videos and track their performances. While you do so, create new iterations based on the data gathered and determine which changes produce better results. Testing even minor changes can lead to new discoveries that net you a higher ROI in the long run. It also helps you adjust, tweak, or add elements to your strategy if needed.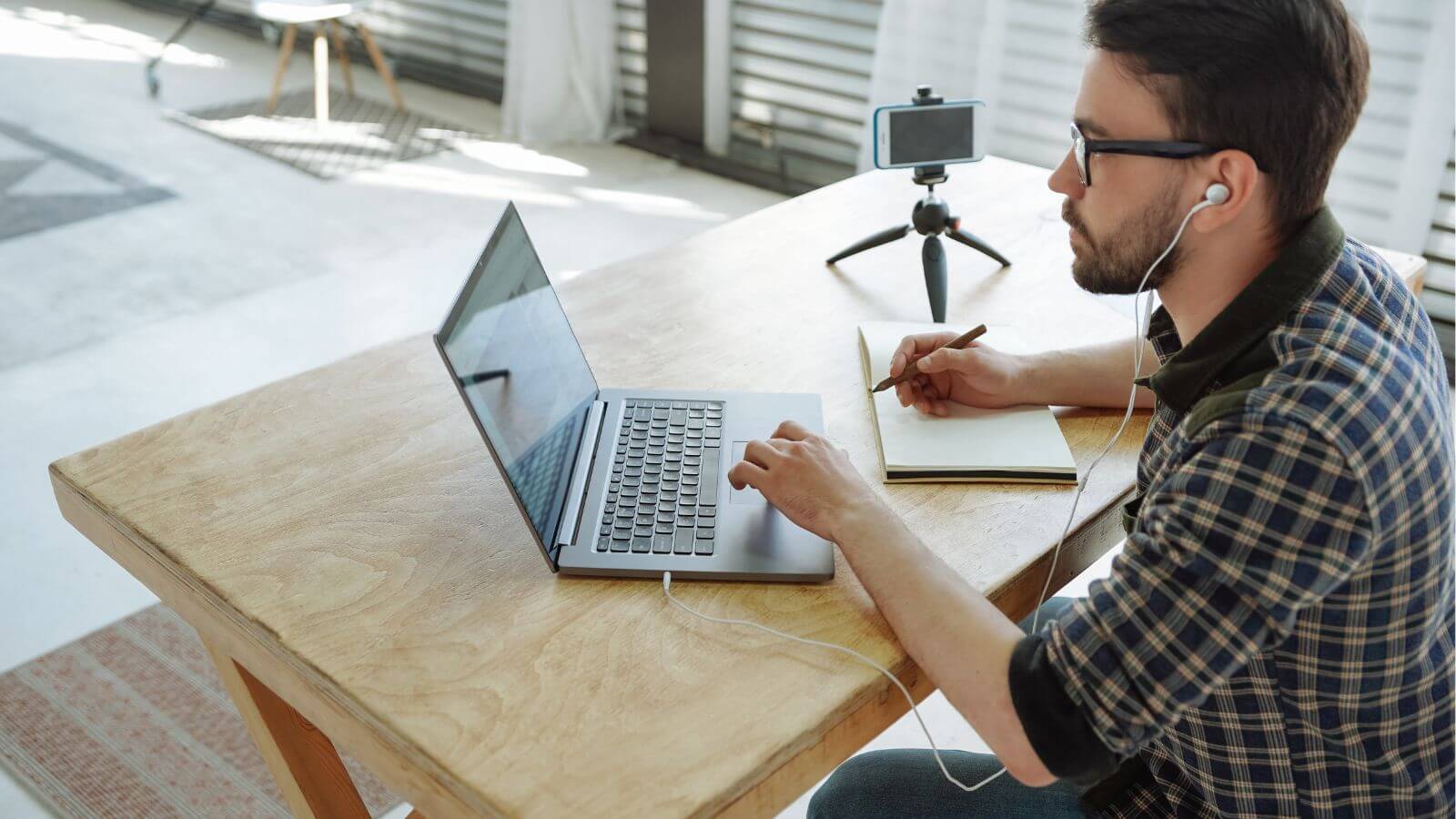 Conclusion
Video automation is a powerful option for humanizing marketing content. It retains all the artistic elements used to create your original templates, thus allowing your content to keep its human touch. The various iterations of that template can then lead to more creative experimentation.
Once published, you need to determine if your automated content is achieving the results it should. Are you gaining engagement or just pushing content? How do you know? This will help you tweak your content or marketing campaigns to convert more leads and increase traffic.
A professional assessment is the best way to answer these questions definitively. Once you've learned what does and doesn't work, you can tweak your automation to achieve the most fruitful results from your videos.
Click here to learn more about assessing each aspect of your marketing funnels.