Live streaming webcasts seamlessly across social media and video streaming platforms allows you both to gain a wider audience and create quality content more easily. Types of webcasts include podcasts, television streamed online, and evergreen webinar content archived and streamed whenever a viewer clicks to view it.
Webcasts are ideal for expanding brand awareness and customer loyalty, as they broaden your audience reach without you having to spend significant time and money on marketing. A webinar, for example, limits the number of attendees who can show up live, while a webcast has nearly unlimited audience potential. A webinar creates a conversation, while a webcast focuses on disseminating information to a specifically targeted audience — that is, it's a one-way street.
Thanks to great software, you can host and stream a webcast from anywhere you wish, reaching several thousand viewers across the globe even. Grow your demographic and produce quality content that can be archived and viewed again and again with the right webcasting software.
You can use webcasting to strengthen lead generation, cultivate a following, or simply inform your followers about new information. As your marketing goals and agenda change, so will your webcasting objectives.
Whether you're new to webcasting and are unsure which software solution is right for you, or you've hosted webinars for years and want to add this evergreen strategy to the mix, it's important to explore your options before committing. We've identified the top five webcasting software solutions in 2023 to help you compare solutions and choose one that fits your needs.
Before that though, let's review the key features to look for in these services.

Key Features of Webcasting Software
Webcasting software should be easy to use and have features with reliable functionality that provide immediate benefits. Here are key facets to seek out when comparing solutions, whether you normally craft automated webinars or want to post more live video content.
Audio and Video Quality
Do you want to produce live visual content, such as product demos or panel discussions? Or, do you prefer hosting podcasts that your audience can listen to on their way to work? Whichever option appeals to you, choose a webcasting software that allows you to do both with ease.
Search for solutions with fast streaming capabilities and easy-to-use editing features so you can quickly stream crisp, clear footage across several channels. Pay attention to how many viewers a webinar software can support without compromising streaming quality.
Flexible Price Plans
A flexible price plan helps you stay within your budget without sacrificing audience reach.
If you're new to this type of service, choose webcasting software that has a free trial to explore its features. It should also offer options for small business and more executive requirements so you can upgrade your service as your organization grows and your needs change.
Varied Streaming Services
You need to be able to cast across all your favorite social media channels and streaming outlets; such as Facebook Live and YouTube Live. This expands your reach and makes it easier to track where your footage is seen.
Tracking and Analysis
Track and analyze which of your webcasts are doing well and across which channels or social outlets. Viewership is only a small fraction of what makes a webcast successful; select software that provides features to learn what goes on behind the scenes of your posted content so you can improve your marketing strategies and better please your targeted market.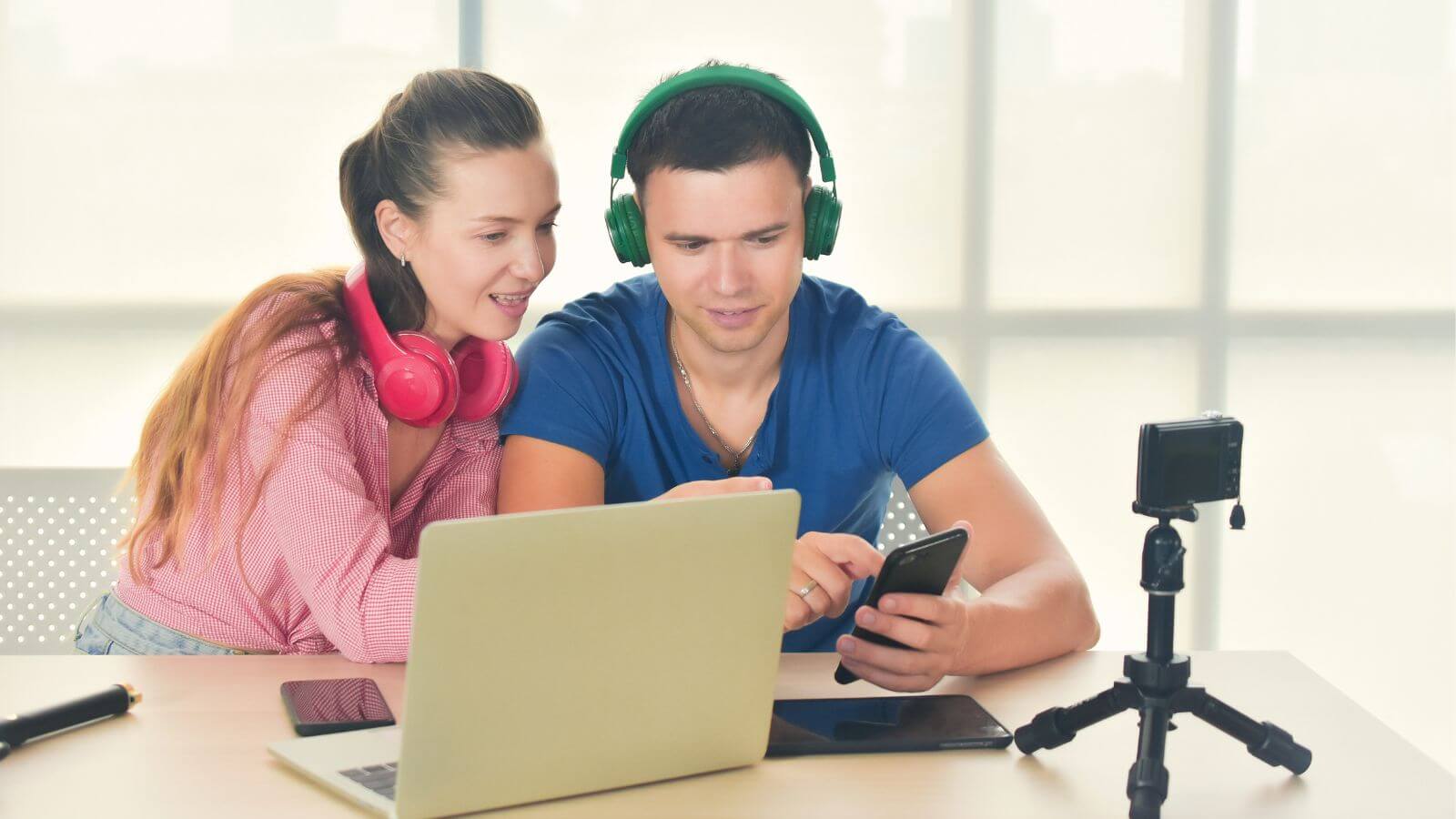 Top 5 Webcasting Software Solutions in 2023
Below are the best webcasting software solutions in 2023 to consider adopting. Whatever your needs, you're sure to find at least one strong option among this list.
1. Demio
Best for: A user-friendly approach to streaming
If you're new to webcasting or turning webinars into streaming content, this webinar software solution is for you. Demio allows you to host live, evergreen, and on-demand content that can be streamed on a variety of platforms. It's one of the best WebinarJam alternatives for connecting with and promoting to your intended audience and can yield impressive results for your brand. No downloads are required, and you can set it up and be ready to go within minutes.
Top Features
Demio offers several features that make promotion a breeze so you can monetize your content at all hours, whether you actively post live or stream recycled webinars. Other advantageous elements include:
Email registration and countdown reminders for streaming content
Follow-up and thank you messages for attendees
Audience engagement tools, such as polls, handouts, chats, and featured actions
Tracking and analytics of all posted content
Social media sharing
Live assistance for easier streaming
Integrations into your marketing tools, such as your CRM system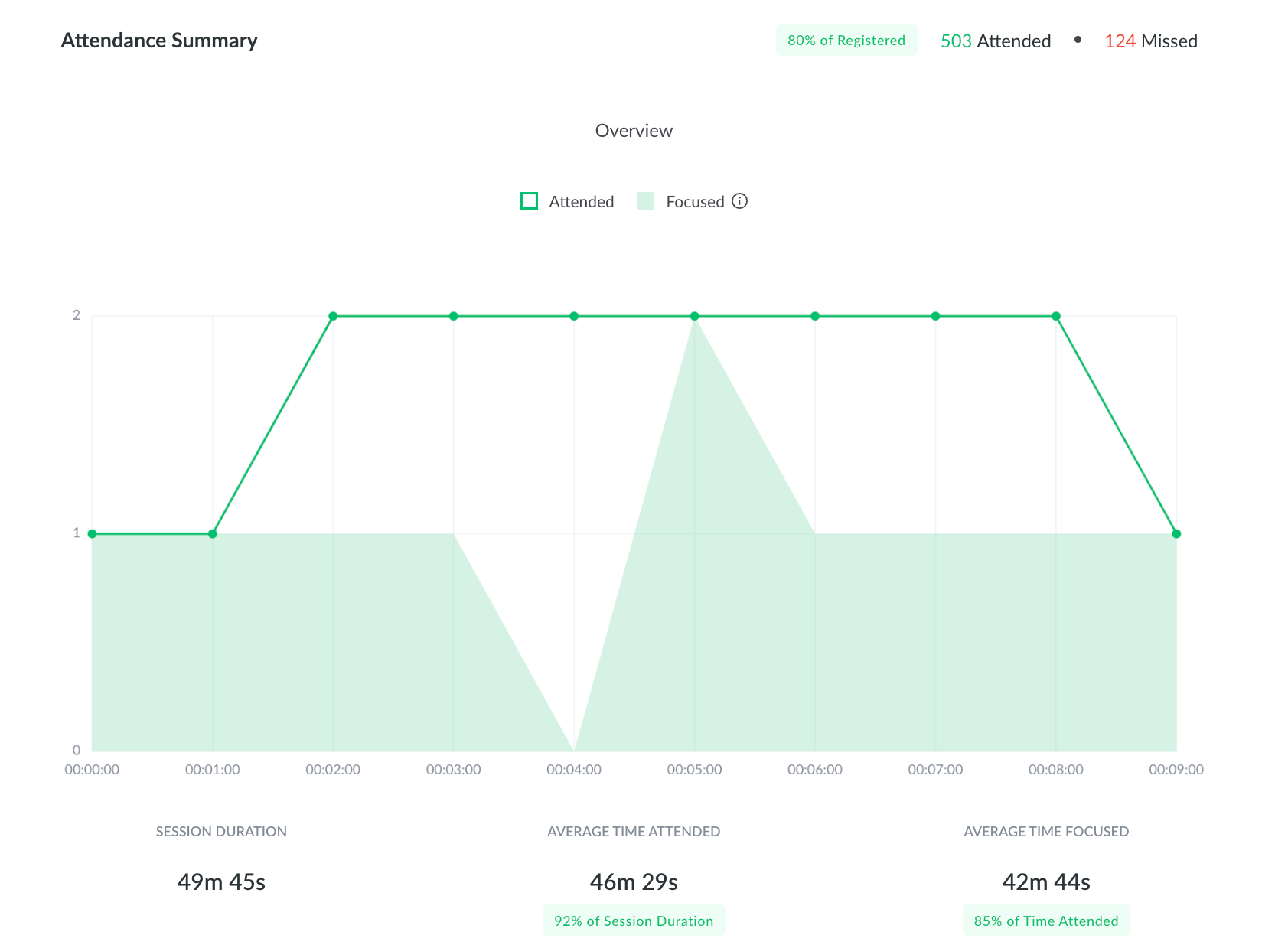 Pricing Options
Demio features a free trial so you don't have to commit to their webinar platform until you're ready. Flexible pricing options include:
Starter $499/year
Growth, starting at $899/year
Premium, starting at $3,300/year
The number of attendees you need determines the plan that's best for you. A Demio sales associate will help you in that regard.
Ratings
Demio shows promise with high ratings from Capterra (4.7 out of 5), G2 (4.7 out of 5), and TrustRadius (8.6 out of 10).

2. ClickMeeting
Best for: Marketing and promotional webcasts
If your goal is to promote your brand and monetize your company via social channels and streaming, then this might be the outlet you need. ClickMeeting provides several tools and solutions to help you build your sales funnel and communicate to your intended audience.
Top Features
ClickMeeting possesses several features for promotion and relies heavily on monetization tools. It also offers:
Email reminders and follow-ups for leads
Video and document sharing
Certificates for viewers who attend
Promotional registration pages and social media sharing
Pricing Options
Get started with ClickMeeting for free, then explore their pricing plans, which are as follows:
Live $25/month
Automated, starting at $40/month
Enterprise (speak to a sales associate)
Plans are charged annually and vary in price based on what features and how many attendees you need.
Ratings
ClickMeeting carries impressive scores from Capterra (4.3 out of 5), G2 (4.1 out of 5), and TrustRadius (8.6 out of 10).
3. Cisco Webex
Best for: A Large-scale Reach
Cisco Webex is a strong contender if your main focus for webcasting is to have a wide audience reach. Easily extend your reach and increase your brand awareness by being able to host up to 100,000 attendees at once across the globe.
Top Features
Below are the top Cisco Webex features to take advantage of before you load your content and after you finish streaming:
High-quality video and audio
Real-time support during your event
Unlimited broadcast time and viewing
Attendance tracking and follow-up
Pricing Options
Cisco Webex has several pricing options depending on the chosen services, so speak to a sales specialist to select the best event plan for unlimited audience reach. However, a basic webinar plan of up to 1,000 attendees is listed at $68.75 a month per license.
Ratings
Cisco Webex has decent ratings on Capterra (4.4 out of 5), G2 (4.5 out of 5), and TrustRadius (7.3 out of 10).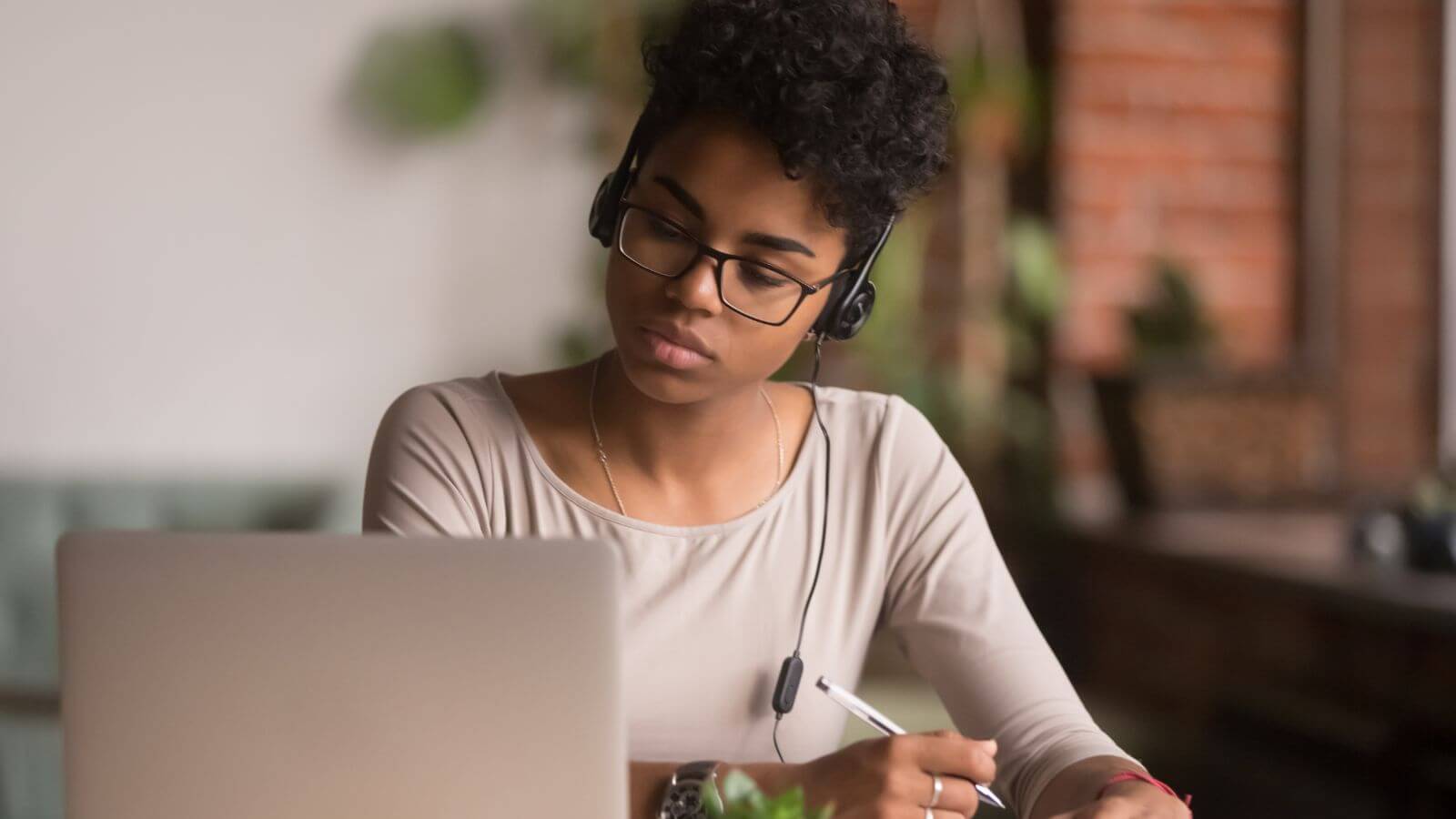 4. ON24 Webcast Elite
Best for: Conversions and leads
To connect with your audience and gain more leads for your brand, consider adopting ON24 Webcast Elite. It focuses heavily on audience conversion and helps you come across as relatable to your target segment through helpful features and tools. If marketing is your goal, then this is the platform for you.
Top Features
With ON24, you can easily track what triggers your audience's buying mode so you can promote your sales more effectively — all while driving a stronger connection between consumers and your brand. It's a great option if you're considering an evergreen webinar strategy to monetize your old content. The platform's top features include:
On-demand audience viewing
Multiple engagement and conversion tools
Attendee feedback via surveys and more
Easy audience registration
Pricing Options
ON24 Webcast Elite has multiple price plans, so speak to a sales associate for assistance. They'll match you with a custom promotional plan to match your budget and needs.
Ratings
ON24 Webcast Elite ranks highly on Capterra (4.3 out of 5), G2 (4.3 out of 5), and TrustRadius (8 out of 10).
5. GlobalMeet
Best for: Versatile content streaming
For a versatile experience when streaming content or hosting live events, consider GlobalMeet. This webcasting tool is excellent for communicating with your team, hosting town hall meetings, or simply promoting your brand to a global audience.
Top Features
GlobalMeet boasts several useful features to maximize your reach, such as:
Analytics and reporting to track the success of streamed content
High-quality video and audio
Registration information management tools
Live broadcast and on-demand streaming
Pricing Options
GlobalMeet doesn't publicly list its pricing scale. However, the sales team can help you choose the best plan and service to achieve your goals.
Ratings
GlobalMeet carries decent ratings on Capterra (3.9 out of 5), G2 (4.2 out of 5), and TrustRadius (6.5 out of 10).
Do You Need a Webcasting Solution?
You need a webcasting solution if you struggle to increase your audience reach and want to become more competitive and relevant to your intended market. Ask yourself:
Can you earn the number of viewers you want with your existing service?
Do you want to be able to stream on various channels?
Is your goal to increase profits and generate more leads?
Do you aim to create content that can be viewed across the globe?
Do your webinar ambitions exceed your hosting capabilities?
A webcasting platform can transform your current marketing strategy, grow your demographic, and monetize your brand in more profitable ways.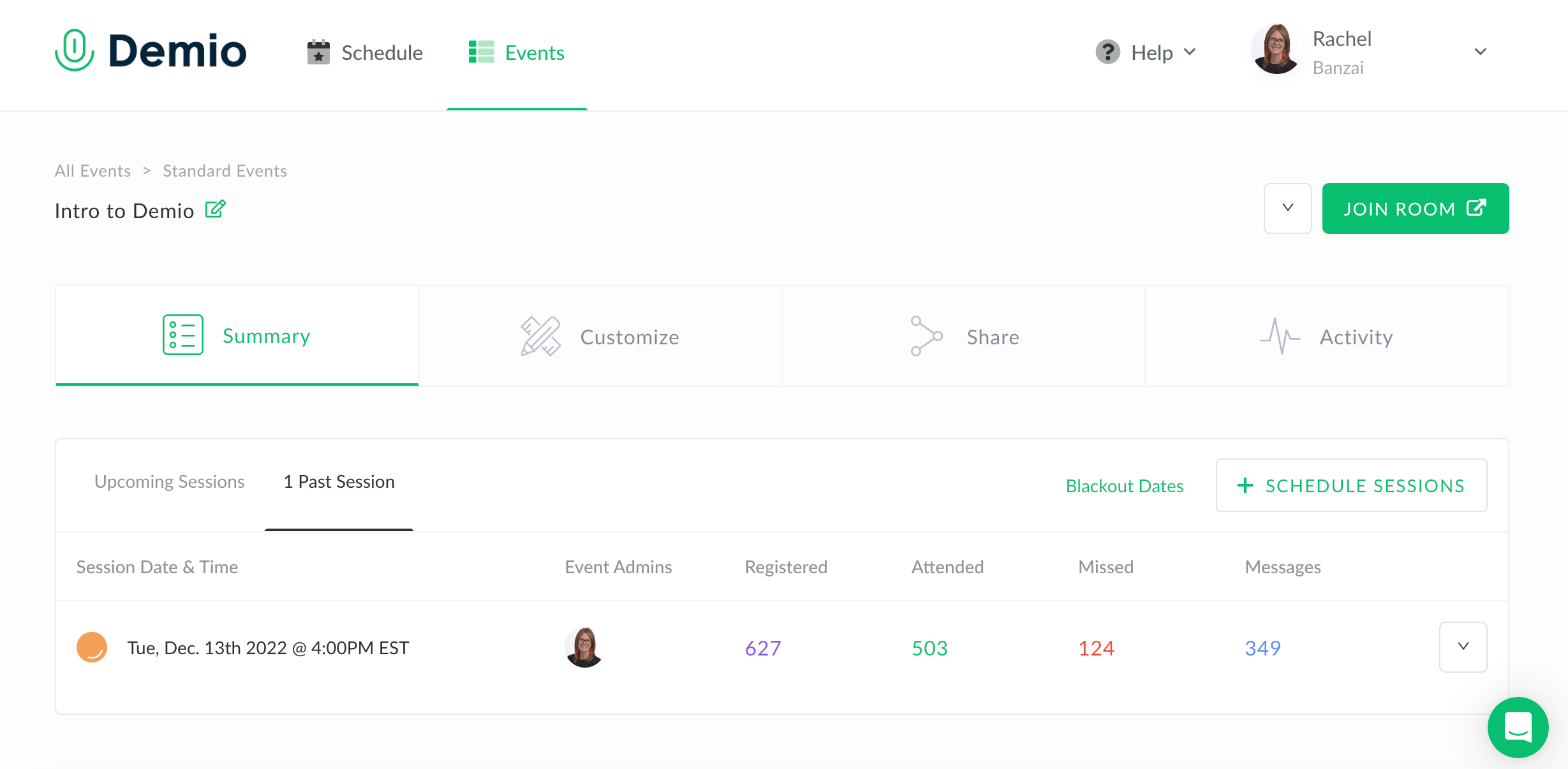 What Are the Benefits of Using Webcasting Software?
There are many benefits of using webcasting software, regardless of your end goal:
Reach a Wider Audience – Webcasting software can accommodate a nearly limitless audience size. Take center stage and share your content with viewers all over the world.
Share Your Content on Several Platforms – With webcasting software, you're not restricted to hosting webinars and other content only on your own social outlets. Webcasting allows your audience to share and download your content through other outlets and social channels. Let your loyal demographic spread the word about your brand.
Make the Upgrade
Adding webcasting software to your marketing strategy is simple and not only supports but also enriches your existing webinars and other content. It broadens your reach and helps you stand out, taking your brand promotion to the next level. Demio makes it easy to promote yourself and gain a loyal following among your targeted segment. From tips for setting up a webinar to streaming your content to several thousand viewers, we'll help you achieve your best performance. Get started free or book a demo to see what Demio is all about.