Whether you're an established business in a known market or a new brand trying to connect with potential clients, incorporating webinars into your marketing strategy will benefit you in big ways.
These virtual events allow you to reach a digital audience from nearly anywhere, since people can attend from the comfort of their own homes, offices, or wherever they have an internet connection. You can reach thousands of new leads at once with new product launches, panelists interviews, or engaging Q&A sessions with your customers.
This is all possible with a top-tier webinar and an accompanying platform that makes hosting an event easy. (They're also incredibly helpful for creating on-demand webinars and evergreen content). Often, you can get started without having to download a ton of software.
Webinars make marketing and engaging with your audience simple, but, if you're still on the fence about them, check out the following seven reasons why your business should be running webinar events this year.

Benefits of Hosting Webinars
No matter the type of webinar you host or your company goals, webinars bring several advantages to help you achieve your objectives. For example, a product demo expands brand awareness and supports a successful product launch, while educational webinars that emphasize interactivity create deeper relationships with your audience.
Engage Your Audience
A strong connection with your audience is crucial to build your sales funnel and generate warm leads. If your goal is to earn the trust and loyalty of your attendees, hosting webinars is your best bet, as they go beyond simply posting responses online or moderating social media channels; they give people the opportunity to engage with your business directly.
They also induce a sense of urgency — if a webinar session is only available on a set day or for a certain amount of time, people are more likely to mark their calendars and show up than if you made the information readily available on your website or social media channels. With webinars, the interactive information you offer is exclusive to them, and this encourages people to register and discover the "members only" value of your event.
To engage your audience in webinars, you can:
Host a Q&A session, allowing audience members to upvote questions during live webinars
Collaborate with popular social media influencers
Run a product demo or how-to instruction
Offer audience polls, center stage spotlights, and private chats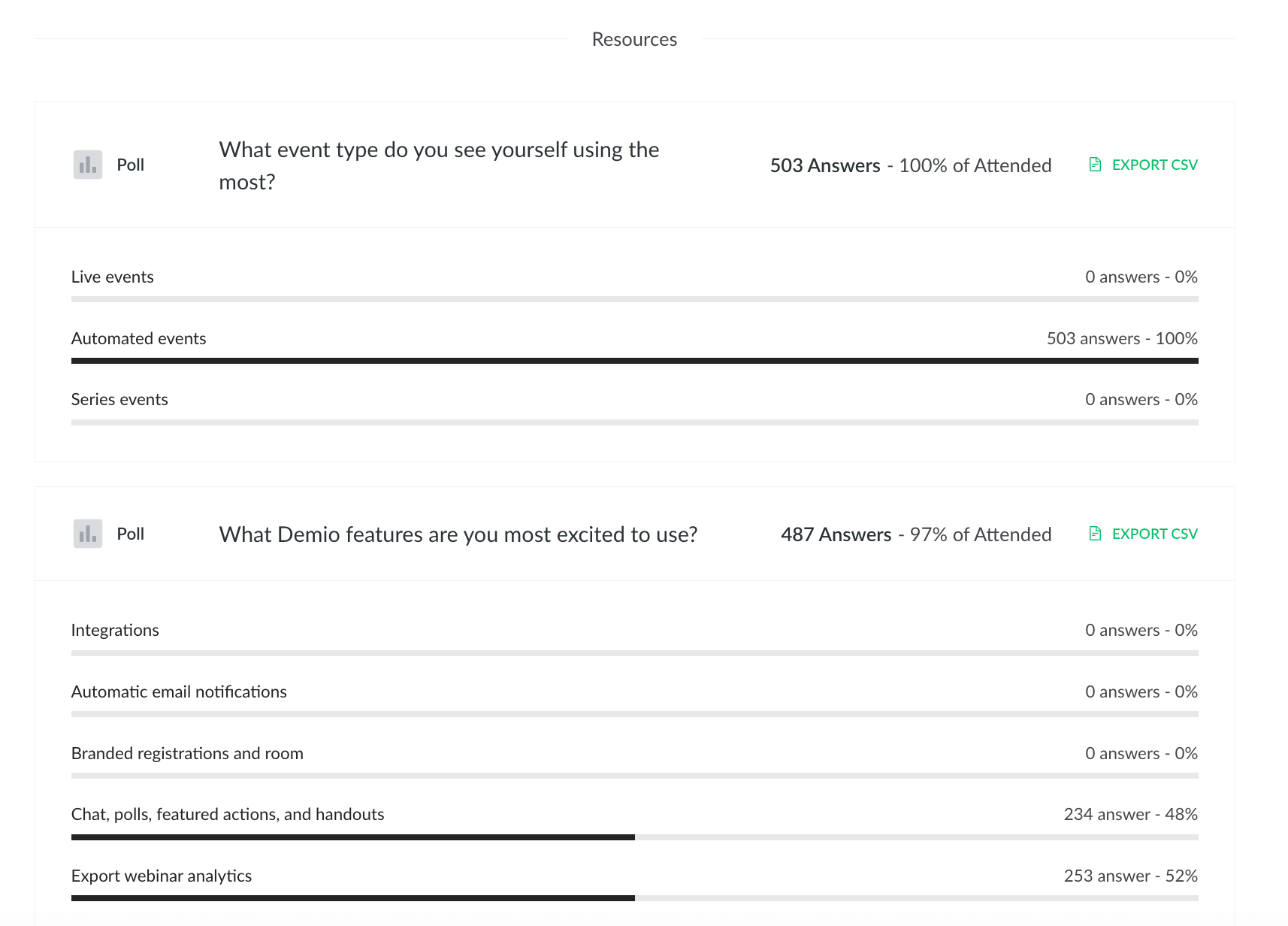 Build Thought Leadership
The more exposure your brand gains, the more credible its thought leadership. Becoming a leading expert in your field pushes your business toward further growth and success — and webinars excel at providing that exposure. The best part is, since you're in control of the events, you can easily position yourself as an expert to set the stage for authoritative thought leadership early on.
Realizing these results requires you to plan your webinars carefully and feature expert panelists, along with thought-provoking topics and questions.
Webinars build thought leadership by:
Allowing knowledgeable audience members to speak
Diversifying the content you offer by interviewing industry experts
Developing a reputation in your industry or niche as a reliable source of expertise
Generate Leads
Cold fishing for leads often yields lackluster results. A webinar with content your audience finds useful, meanwhile, captures qualified leads. You can insert several CTAs into a single webinar without coming across as salesy, all while simply speaking about, promoting, or actively engaging in your brand's offerings.
Most of the leads webinars secure are interested parties who register for your event in advance. This means they're already familiar with or curious about your company, giving them a higher potential to convert after the session. Webinars are more affordable and effective than posting cold adverts online, and attendance is entirely voluntary, so you know your audience is full of warm leads.
You can leverage webinars to generate strong prospects by:
Publishing event links on your relevant social media channels
Inviting audience members to register for upcoming webinars
Posting links to previous webinar recordings
Sending email invites to any leads who've shown interest in your newsletter or brand updates
Nurture Leads
Once you've gained leads from webinars, you can then nurture them by promoting future sessions that may be of interest to them. Automated reporting features and engagement statistics enable you to segment your audiences and send the right promotions to the right people. Your webinar platform can serve as the lead nurturing tool that eases highly invested audience members into becoming customers.
To nurture leads gained from your webinars:
Send personal thank you messages to each audience member who attended
Send post-webinar surveys for feedback to improve your online events and tailor them to your audience's preferences
Cache live event recordings for repeated viewing
Post CTAs at the end of every event and in relevant emails
Update webinar content regularly
Send personal invites during your webinar promotion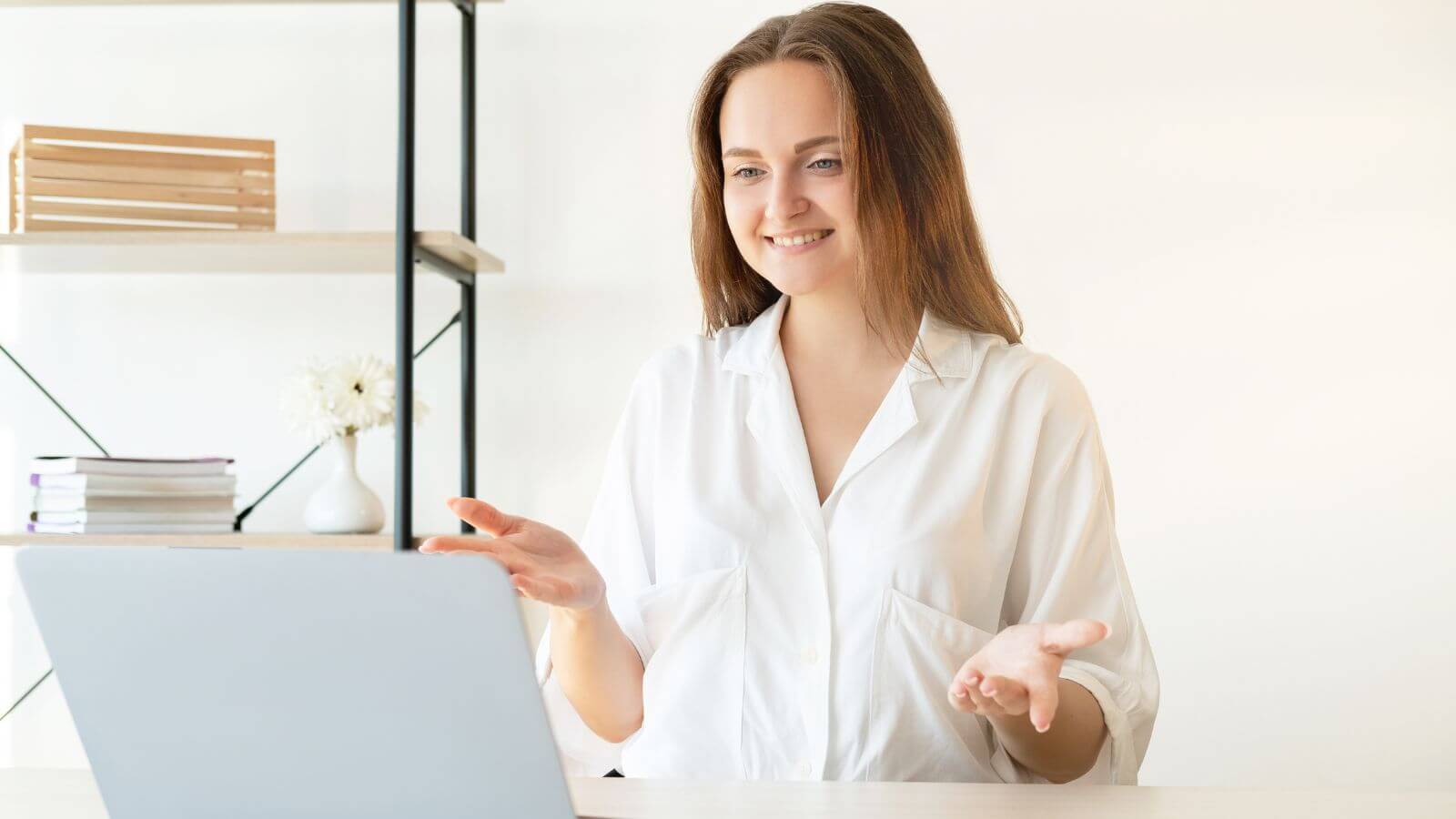 Remote Collaboration
Webinars have taken off in recent years as more people work remotely due to the lasting effects of Covid-19 restrictions. Companies quickly realized the benefits of webinars in the remote environment, as hosts could collaborate with social media and industry talents without having to find a neutral location. They allow everyone to work on their own time, using pre-recorded and live footage to create engaging and valuable webinars that foster rich audience interactions.
You can collaborate remotely with your shareholders no matter their locations or time zones, as well as reach a wider, global audience. Eventually, you can branch out to other brands or even competing markets and attract even more high-quality leads.
Collabs also entail cross-promotion, so choose brands that complement yours and mirror its values to realize lucrative results.
For successful remote collaboration, be sure to:
Set up regular meetings with collab panelists
Establish common goals regarding both topic and brand growth
Keep your target audience as your main focus
Work with the same team consistently
Promote Products
Webinars are an excellent opportunity to promote products discreetly. Rather than pay for expensive and obvious advertisements hoping to nab a few leads, simply showcasing products to your targeted audience via timed links, free downloads, and guided conversations can yield greater success.
A soft sell is a great way to push new releases, especially if it's during a product demo. As long as your webinar's main message is engaging, informative, and valuable to your audience, your subtle plug won't come across as a sales pitch. In fact, your audience members are likely to be very receptive to your efforts.
Promote products effectively by:
Providing discount codes to attendees
Incorporating products subtly throughout the session
Introducing upcoming releases in webinar soft launches
Providing webinar-exclusive product freebies or downloads
Lower Costs
Because webinars are online, you don't need to rent space; you can host an event for little more than the webinar platform cost and reach a wider audience than more expensive marketing efforts.
You can also reuse content to promote your brand continuously and run product promos without creating new material every time, so each sale or high-value lead is pure profit. On-demand webinars are especially cost-effective and lucrative investments.
To maximize your savings:
Refer to analytics from previous webinars to gauge attendance rates and make changes to optimize future sessions
Recycle successful past content in future webinars
Continuously optimize your most successful pieces to make the perfect webinar experience

How to Host a Webinar With Demio
Demio makes it easy to host interactive webinars that convert. Whether you're a new business wanting to build brand awareness or an existing company ready to try a new webinar platform, Demio has all the features and functionality you need to achieve your goals.
Choose Your Plan
Demio offers a free trial so you can experiment with its full suite of tools. From there, you can choose a plan that accommodates your needs. How large of an audience do you want to reach? What type of webinars do you want to host? We'll help you pick a plan based on your answers so you can start hosting interactive webinars right away.
Several packages are available that suit each business's unique needs. Whether you're a small business or a massive enterprise, Demio has a plan for you.
Create a Webinar Outline
Creating a webinar with Demio requires little setup. There are no software downloads, and even beginner users can be ready to go within minutes of launch.
All you need to do is:
Sign in to your account
Create a new webinar
Input the basic details like name and scheduled date
Make a registration page
Customize webinar settings and features
Start structuring the webinar
These steps are laid out clearly and sequentially in your Demio account.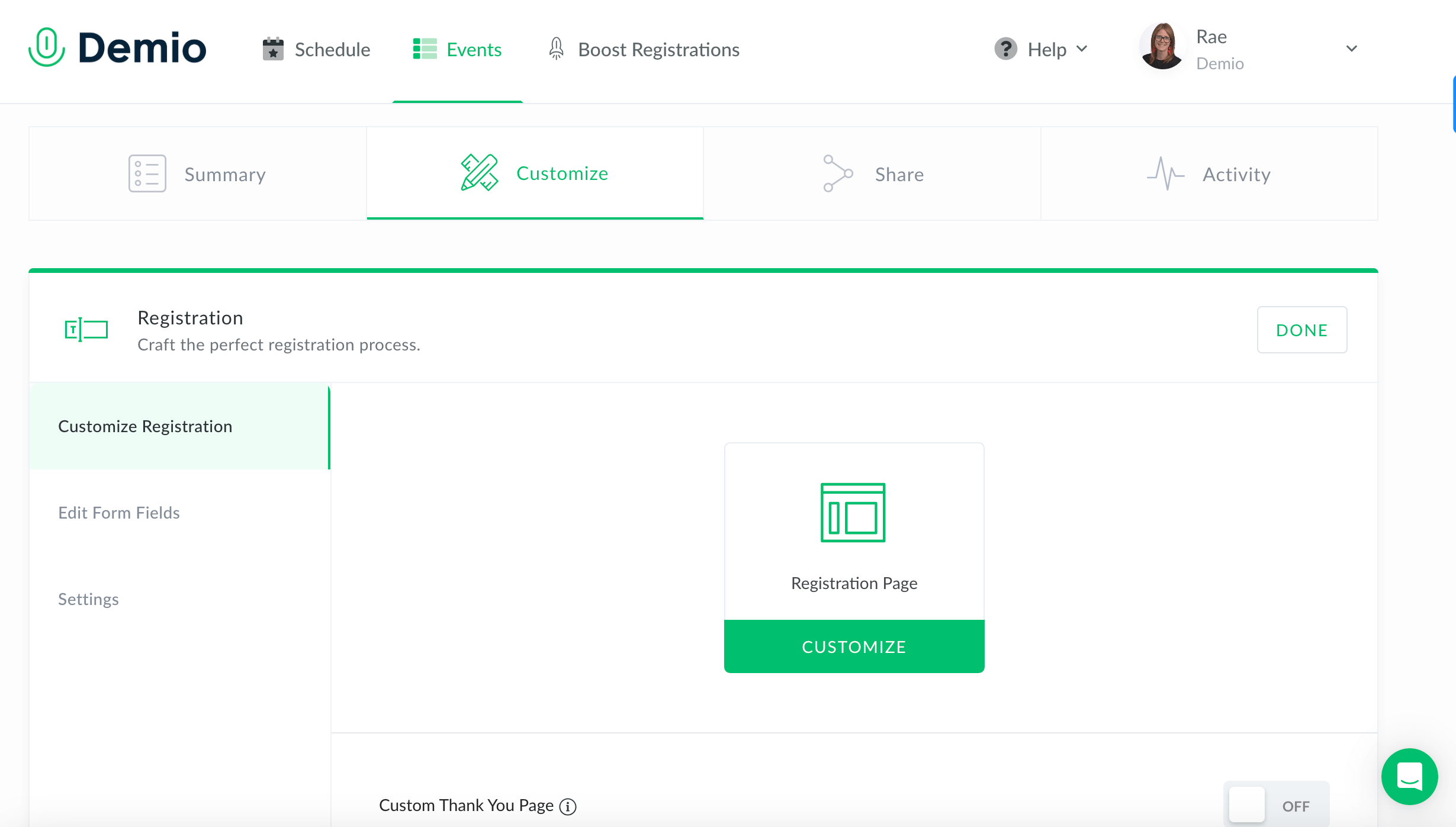 Spread the Word
Once you're ready to set a date for your webinar, all that's left is to spread the word. Take advantage of Demio's email features to inform your registered guests of when your webinar will go live.
Conclusion
Adding webinars to your marketing strategy will pay dividends, especially with a first-class platform streamlining the process. Demio is a strong option to help you reach your marketing goals, be it better brand promotion, higher lead generation, or establishing your position as an authority in your industry.
Ready to harvest the fruits of your digital labors? We make it easy. Get started for free to see what Demio's all about and pick a plan when you're ready. Want to know how the platform works? No problem; simply book a demo to learn more.

Frequently Asked Questions About Webinar Benefits?
What Is a Webinar?
"Webinar" is short for "web-based seminar." It's a live or pre-recorded interactive presentation, lecture, workshop, or training session conducted online. It combines web conferencing, video streaming, and interactive features to enable real-time communication and interaction between the presenter and the audience.
They're popular among data-driven marketers as a valuable tool for remote communication, knowledge sharing, collaboration, and engagement. Webinars also provide interactive features to engage participants, such as live chat functionality, Q&A sessions, polls, and surveys. Participants can ask questions, share comments, and interact with the presenter and other attendees during the webinar.
What Is the Main Purpose of a Webinar?
The main purpose of a webinar will vary depending on the context and goals of the organizer, but here are some common purposes:
Marketing and Sales: Many organizations use webinars as a marketing tool to promote their products, services, or brand. Webinars are excellent for generating leads, demonstrating product features, or educating potential customers about a particular topic relevant to the organization's offerings.
Education and Training: Webinars are commonly used in educational settings to deliver lectures, workshops, or training sessions. They provide a convenient and cost-effective way to reach a large number of participants who can join from anywhere.
Thought Leadership: Webinars serve as a platform for subject matter experts, industry leaders, or thought leaders to share their knowledge, insights, and expertise with a wider audience. They can establish credibility, build a person or professional brand, and engage with a community of followers or peers.
Internal Communication and Collaboration: Webinars can be used to conduct team meetings, product updates, or train employees across different locations. They allow for interactive engagement, Q&A sessions, and sharing of documents or presentations for greater cohesion.
Community Building and Engagement: Webinars enable participants to connect with like-minded individuals, ask questions, share experiences, and participate in discussions on a particular topic of interest.
How is a Webinar Effective?
The effectiveness of a webinar lies in its ability to provide accessible, engaging, and convenient online experiences that facilitate knowledge sharing, collaboration, and audience interaction. When executed well, these events can deliver valuable content, foster learning, and contribute to organizational goals like:
Marketing and Lead Generation: Through webinars, businesses can showcase their expertise, increase brand awareness, and generate new leads. By offering valuable content and capturing participant information, organizations can establish relationships with potential customers and follow up with targeted marketing campaigns.
Data and Analytics: Webinar platforms provide data and analytics about participant engagement, attendance rates, and interactions. This information can help organizers measure the success of the event, identify areas for improvement, and gather insights about the audience. In turn, those data-driven insights can inform future webinar strategies and content development.
Flexibility and On-Demand Access: Many webinars are recorded and made available for on-demand viewing so participants can access the content at their convenience. That flexibility increases the longevity and impact of the webinar, as it can continue to reach and educate people long after the initial presentation.