Although webinars are one of the best ways to create relationships with your end consumer and build lead generation, no webinar is without its issues.
If you fail to overcome the challenges of hosting webinars, you push your audience — and your goals — out of your reach.
We're here to help you though. We've listed the five most common webinar challenges people face in 2023 and how to tackle them. Use what you learn in this article for all your future webinars (and to revamp your existing ones).

1. Low Attendance
Do you have high registration rates but low attendance for your webinars? Or, do you start your webinars strong with lots of attendees but see screens go dark before your webinar has really taken off?
The disheartening reality is only a small percentage of webinar registrants show up to the actual event. Stop relying on registration numbers to determine your webinar's success. Your attendees aren't showing up for a few reasons.
They Forgot About Your Webinar
If you only promote your webinar on a single site or don't follow up with your registrants, they may simply forget about the date and time of your webinar.
They Weren't That Interested in the First Place
You'll inevitably have registrants who are only mildly interested in your webinar and signed up because they were momentarily enticed by your social media page, pop-up link, or something else. Without an incentive to commit though, they're unlikely to attend.
The following strategies will help you increase webinar attendance:
Build your brand on social media so your attendees feel more connected to you.
Partner with industry experts to expand your webinar promotion.
Push registration links and sneak peeks a few weeks prior to the event.
Use the right promotional tools (email notifications and social media channels are excellent options).
Send webinar reminders and countdowns to all registrants (and early leads).
Send personal invites to past webinar attendees who haven't registered for current sessions.
Treat your webinar attendees like guests, not sales leads.
Host webinars at times when most people are likely to attend.
Incentivize webinars with discounts and promo codes for those who show up (and stay the whole time).
Proper webinar promotions encourage those who've registered to commit to the event — even those only mildly interested initially may be more likely to attend! You initiate a strong first contact with your audience well before your webinar begins.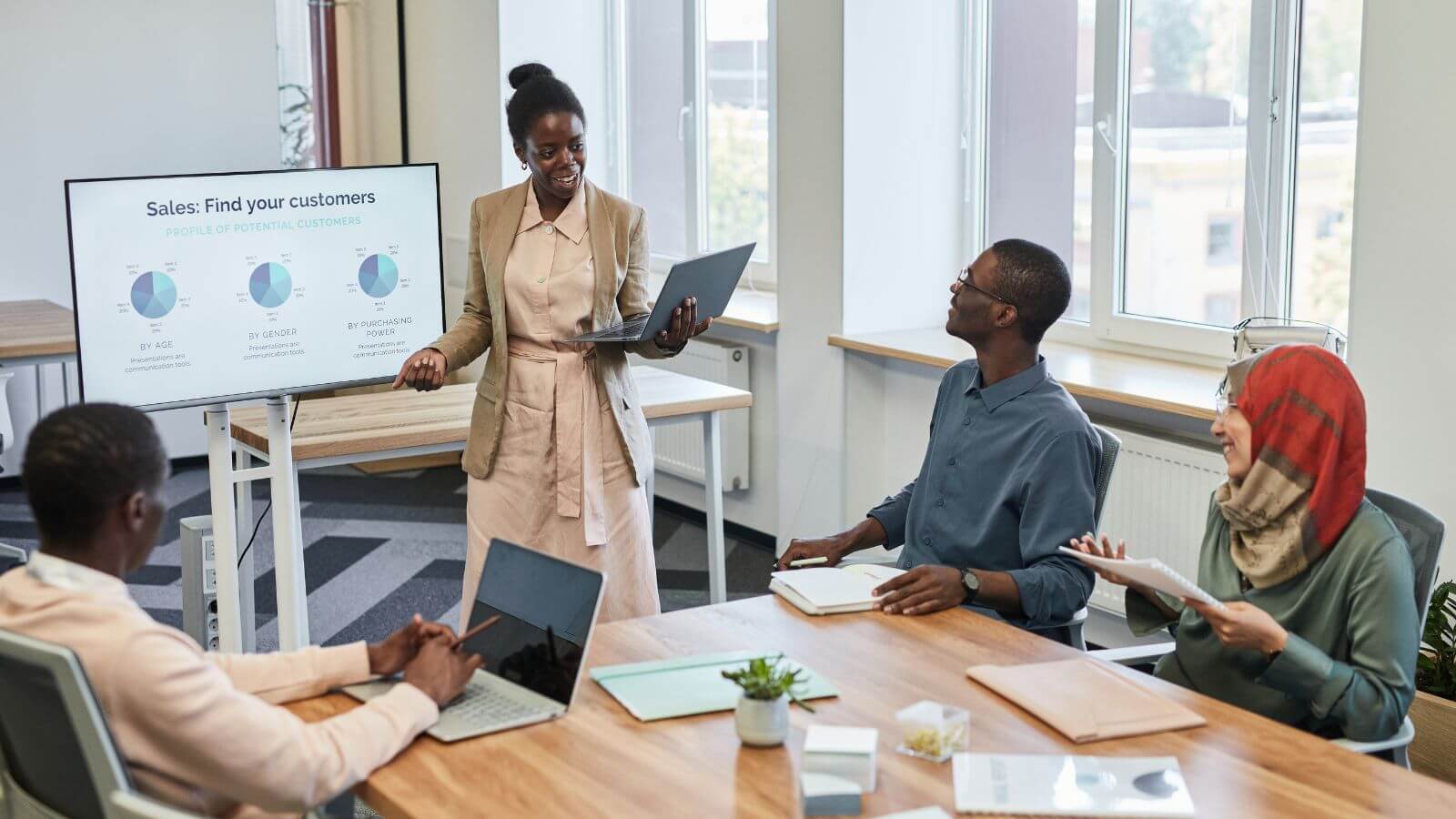 2. Poor Presentation
Webinars aren't supposed to be sales pitches or promotional outlets for your brand; they're meant to be an outlet for getting to know and engaging with your audience. They're professional presentations with great lighting and pleasant imagery to make the experience more valuable for your hosts and attendees.
If you use these sessions as a platform to preach sales pitches or otherwise plug your brand, you're missing an opportunity to share useful knowledge with leads who are getting to know and trust you. Also, an underwhelming presentation will discourage the audience engagement and feedback you're aiming for.
You're Unprepared
If your webinars look amateurish and unrehearsed, your audience members will lose faith in your expertise. You waste your audience's time if you don't practice your webinars or employ robust webinar tools (e.g., slides, pre-recorded videos) to create seamless, engaging content.
You Don't Offer Quality Content
Your audience can tell immediately if you're just trying to sell them something. You need to offer other valuable content besides a discount. Think about what you want to convey in your presentations so your webinars deliver on your promises.
You can refine your webinar presentations by:
Inviting experts in the industry to co-host with you.
Creating engaging topics for discussion or teaching.
Crafting slides and presentation material that are bright, engaging, and clear.
Using equal amounts of oral and visual presentation aids.
Making teachable moments fun and engaging.
Dividing your longer webinar into segments and offering breaks in between.
It's wise to run through each webinar before you go live to make sure there's no dead air or filler information your audience won't appreciate. When in doubt, add facts or creative tidbits about your company in pop-up slides to keep your presentation relevant, upbeat, and informative.

3. No Engagement
Successful webinars require active engagement with your audience. Attendees want to be entertained, gain something of value, and participate in the webinars they view. They want interaction, not simply a lecture. If they're bored or feel like their input is ignored, they'll take their loyalty elsewhere.
Keep in mind that engaging your audience isn't just about maintaining high attendance numbers; the insight you gain from interacting with attendees is invaluable for improving your brand to best meet your demographic's needs.
You're Not Connecting with Your Audience
Your audience feels disconnected when you talk to them and not with them. Remember, webinars aren't lectures, so use the time you have to get to know the people helping you build your brand and make money.
Here's how you can increase audience engagement:
Add questionnaires, polls, Q&A sessions, and audience spotlights to your webinars.
Share handouts for your attendees to download for later.
Send feedback surveys to registrants after your webinars.
Invite audience members to chat privately and publicly during your events.
Keep webinars appropriately timed for the amount of information included or the chosen format.
Host panelist webinars where audience members can interview the experts.
Play trivia games and other group activities.
Separate your most-involved attendees into breakout rooms for private chats.
When your audience is involved in your webinars, they feel heard and strengthen their bond with your brand. In turn, your marketing team can then leverage that data to better find solutions to keep your audience engaged.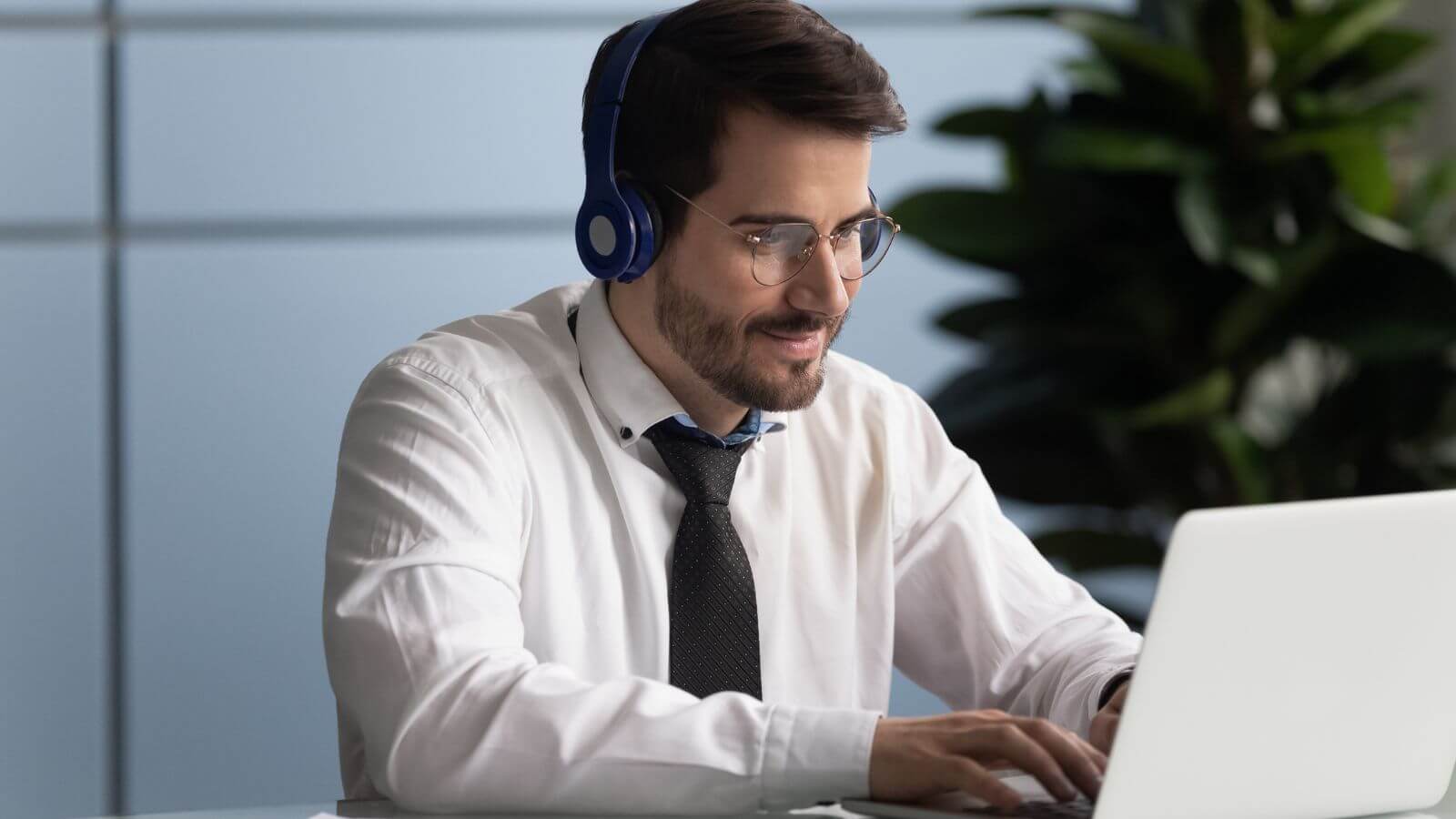 4. Technical Issues
Nothing is worse than experiencing technical issues during a live event. While you should do a practice run of your live events to fix all the audio, visual, and other technical bugs, some problems will still arise.
Your audience expects an uninterrupted webinar experience, so repeated technical problems like buffering videos or broken registration links will diminish their perceived value of your event.
If you choose to host your webinar outdoors, in your home, or at another venue where you can't control outside influences or background noise (like barking dogs, unwanted guest appearances from children or pets, or even traffic and passersby), you raise your risk of technical problems.
A great webinar platform won't make up for hosting errors. If you use inferior video or audio equipment and experience shaky video, or skip sound and visual checks in a practice run, your audience will notice — and they won't stick around.
To reduce your chances of running into technical issues:
Practice, practice, practice with your webinar software and tools before going live.
Assign someone to help moderate the webinar to assist with troubleshooting if glitches occur.
Have a Plan B to respond to live technical issues.
Do a run-through with the entire cast before you broadcast.
Make sure links, registration forms, and countdowns work.
Reinstall outdated webinar software.
Mute when background feedback happens live.
Make sure you have a strong internet connection.
Although not every webinar will run seamlessly, and some technical issues are inevitable, having a well-crafted game plan will keep those potential problems to a minimum.
5. Results and Analysis
Beyond counting the number of attendees, you need to track other metrics to pinpoint what needs improvement and what brings your audience numbers up (or down). This also reveals which marketing strategies and engagement tactics excel and which are wasting your time and money.
Even if you achieve the response you want, it's not a good idea to stay in the dark about your webinar's performance. You could be losing attendees or have flaws in your marketing system and wouldn't know until your sales drop.
Your Strategies Never Change
Reusing the same webinar approach and marketing strategies bores your audience and makes you seem not only predictable but also uninspiring. Learn what's not working for you now so you can add fresh strategies to surprise and reengage your attendees.
You can many avenues to obtain richer webinar results and analytics, such as:
Take advantage of the analytics tools in your webinar software for marketing teams.
Compare past and present webinar performances.
Analyze before, during, and after your session.
Track audience experiences and input during the live event.
Follow up with attendees post-webinar.
Pay special attention to your data to fine-tune your webinars for future success.
Conclusion
Creating quality webinars that convert entails learning what doesn't work and how to overcome the biggest webinar challenges. Trust our team at Demio to provide you with the tools to circumvent these problems and build top-tier evergreen webinars and live events alike. Get started for free or book a demo to see what we're all about.