Mastering your webinar promotion doesn't just guarantee leads for your efforts; it helps you find the right leads — people who are happy to hear from you, learn from you, and eventually make a purchase.
In this article, we'll cover webinar promotional strategies designed to increase your webinar registrations, compel those registrants to attend your event, and convert them into paying customers.
👉 Introduction to Webinar Promotion
👉 Webinar Promotion Tactics
👉 Planning and Optimization

Why Is Webinar Promotion Important?
Your event's perceived value heavily influences your webinar attendance: People will only show up if they believe your webinar content will be worth their time. That's why enticing webinar promotion is so important. Clarify exactly what your webinar has to offer your audience to convince them to attend.
For example, titling your webinar "Learn 5 Ways to Boost Your Cottage Kitchen Sales" tells registrants up front what they can expect to learn from your webinar.
Webinars are an impactful way to connect with your audience, generate leads, and drive revenue. They give you a direct line to the people who are interested in what you have to say and allow your attendees to engage your brand, ask questions, and send feedback.
However, as powerful as these digital events are, they're useless if no one shows up. Nailing your webinar marketing is mission-critical to furthering your business objectives. To help you run successful webinars now and in the future, we've outlined several crucial tips, so settle in for these life-saving recommendations.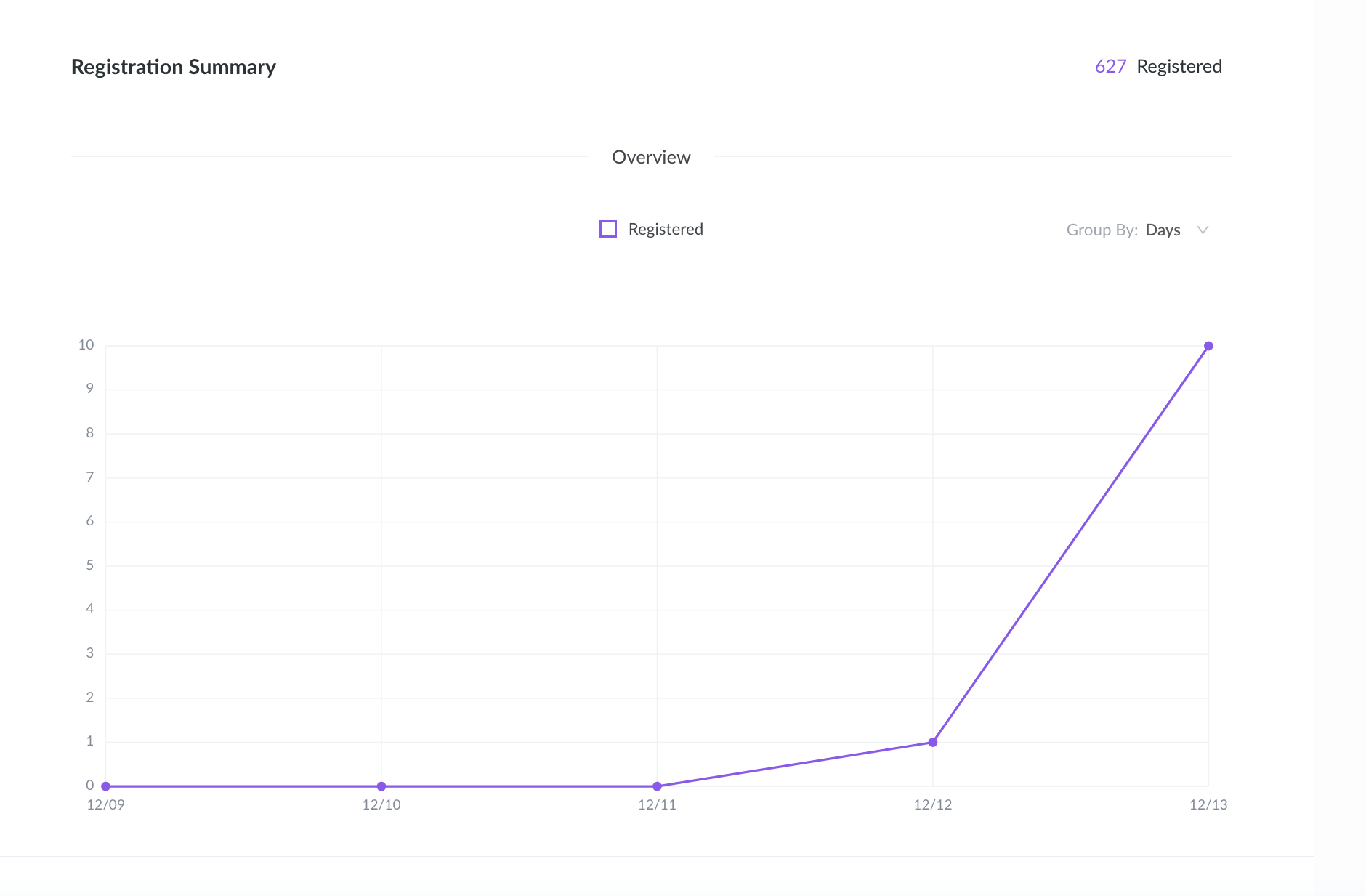 Webinar Promotion Best Practices
While there aren't many hard-and-fast rules for webinar promotion, there are plenty of best practices. Here are a few to secure optimal results from your digital marketing campaigns and improve your registration rates.
Plan the Details in Advance
Since most webinars are live events, you should start your promotional efforts weeks in advance to maximize its visibility. However, before you begin advertising, you need to have certain foundational elements in place, including your topic, speakers, and the reason why people should attend. That means you need a month or more to plan your webinar logistics and details so that you and your team have enough time to promote the event successfully.
Optimize Your Webinar Landing Page
Your webinar landing page (also called a registration page) needs to strike a good balance between being visually appealing and easy to use. It must clearly identify why a visitor should register and make it as quick as possible to sign up.
A well-converting webinar landing page consists of a few key components:
A compelling headline and description that follows SEO best practices
A clear enticement to register
A simple registration form
Important information like dates and times above the fold
A design focused on your target audience
Your landing page content should center around your audience and how the event can benefit them. You may even add a quick video teaser or other visuals to drive home your point.
If you've done all of the above and still see low conversion rates from visitors to registrants, you might want to install scroll maps. These show you how far your average visitor scrolls down the page, so you can embed the important information and registration form above that point.
Heat maps can also reveal if any of your call-to-action (CTA) buttons are difficult to find or poorly designed, whether or not people think an image or text is hyperlinked, and which sections of your landing page are most interesting to visitors.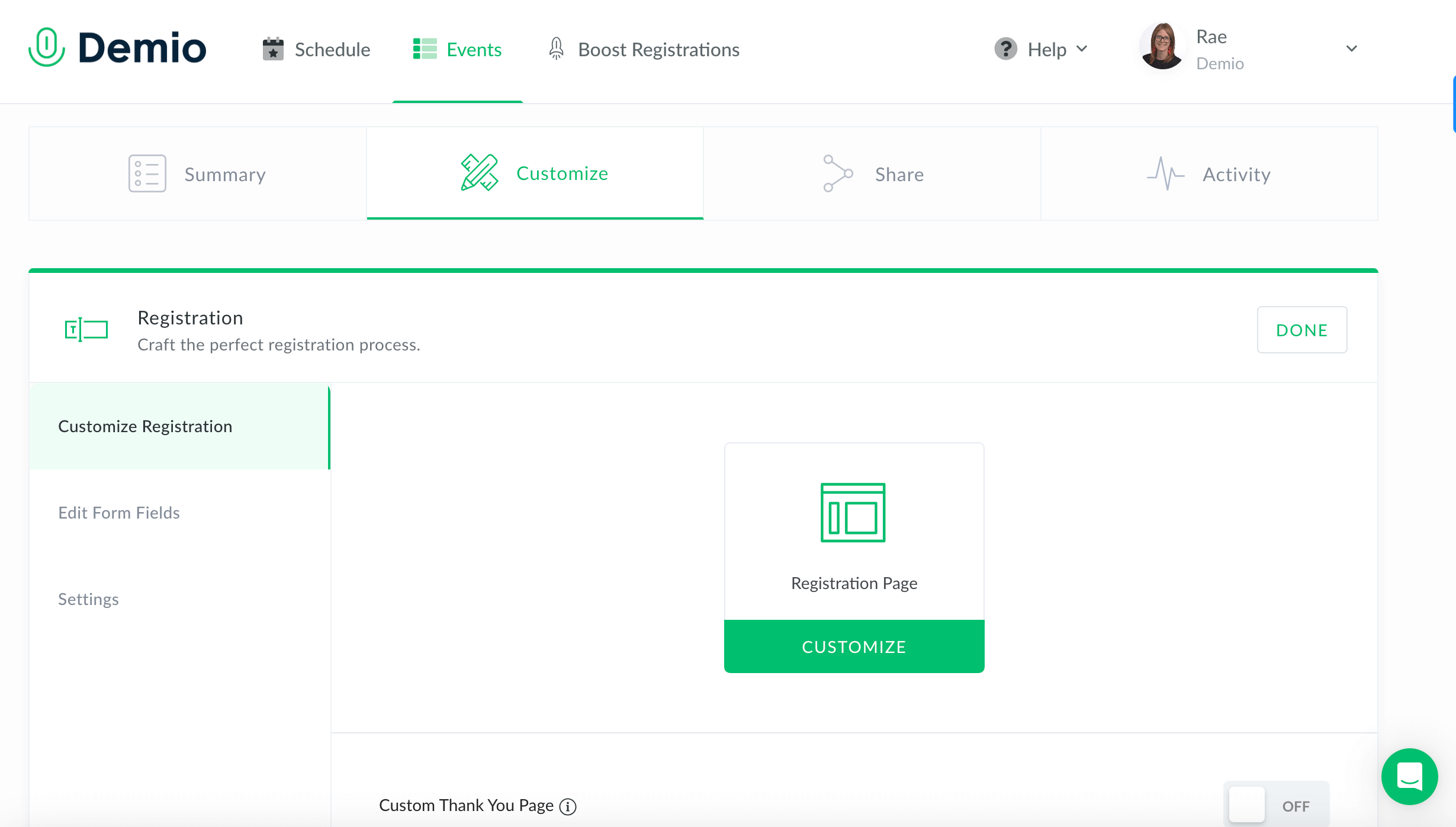 Launch Your Registration Page Once Your Dates and Speakers Are Confirmed
It's important to set up your registration page early so that anyone who learns about your webinar and wants to RSVP for it can do so immediately. A registration page is necessary to promote your webinar on social media platforms, email campaigns, and any other channel.
An early page launch also forces you to write a description and call to action — critical information that unifies the rest of your webinar promotions.
Optimize your registration page for conversions with an obvious and appropriate CTA; it's a waste of time and resources pushing people to your landing page if they fail to convert. It should also have social share buttons so registrants can spread the word to their networks as well. Once your page is in place, you can link to it in relevant blog posts, broadcast it to your partners, and advertise it on any other platforms you prefer to capture organic leads.
Identify Impactful Channels To Promotion on
Once your details and registration page are set, be strategic about which channels you leverage. Each channel should have different priority levels depending on your target audience and whether they're current customers, middle-of-funnel leads, or people who've never heard of you.
Promote your event where your audience is most active and spends the greatest amount of time.
You can spotlight your webinar on social media, online forums, your email newsletters, paid ads, partners, your blog, or even your email signature. Social media and your own website are some of the more popular platforms we'll cover below, but don't be afraid to deviate from the norm!
Don't Forget Your Existing Customers
Just because you've acquired customers doesn't mean you should neglect them. If you host a webinar that's useful for potential customers, your current customers will likely derive value from it as well.
Well-targeted educational webinars, for instance, can improve customer retention and increase their lifetime value. Additionally, you could turn unhappy consumers into vocal advocates for your brand.
To share a webinar with your established base, advertise where they frequently interact with your company. You could add a banner to your website that invites them to your event, or place an in-app pop-up to drive registration.
You can also have your customer-facing teams add a promo for the webinar in their email signatures. Train your customer service or sales team to stay on top of the company webinar schedule and be aware of anyone they speak to who might find the webinar useful.

Webinar Promotion on Social Media
Social media is one of the first places to start promoting your webinar. Social posts have a short lifespan, with multiple companies vying for attention on your followers' feeds, so it's important to establish yourself here early and distinguish your presence.
Look at the different groups your target audience belongs to and the influencers they follow. Consider reaching out to relevant personalities and asking them to share your event posts or sponsor a post directly from the influencer. Automating webinars makes sharing content across multiple social media channels easier.
You can also use paid social media ads to reach your target audience on various networks. The most popular for webinar promotion are LinkedIn and Facebook, depending on your topic and audience. You can retarget your website visitors or audiences from past events to reach interested leads. Test different ad creatives to see which ones perform best and where.
Utilize the unique features on each platform as well. LinkedIn, for example, allows you to collect registrants with native registration forms. Similarly, on Facebook, you can build online events that make it easy for your audience to click through and register. You can even leverage one-to-one invitations on Facebook and LinkedIn to invite your audience directly.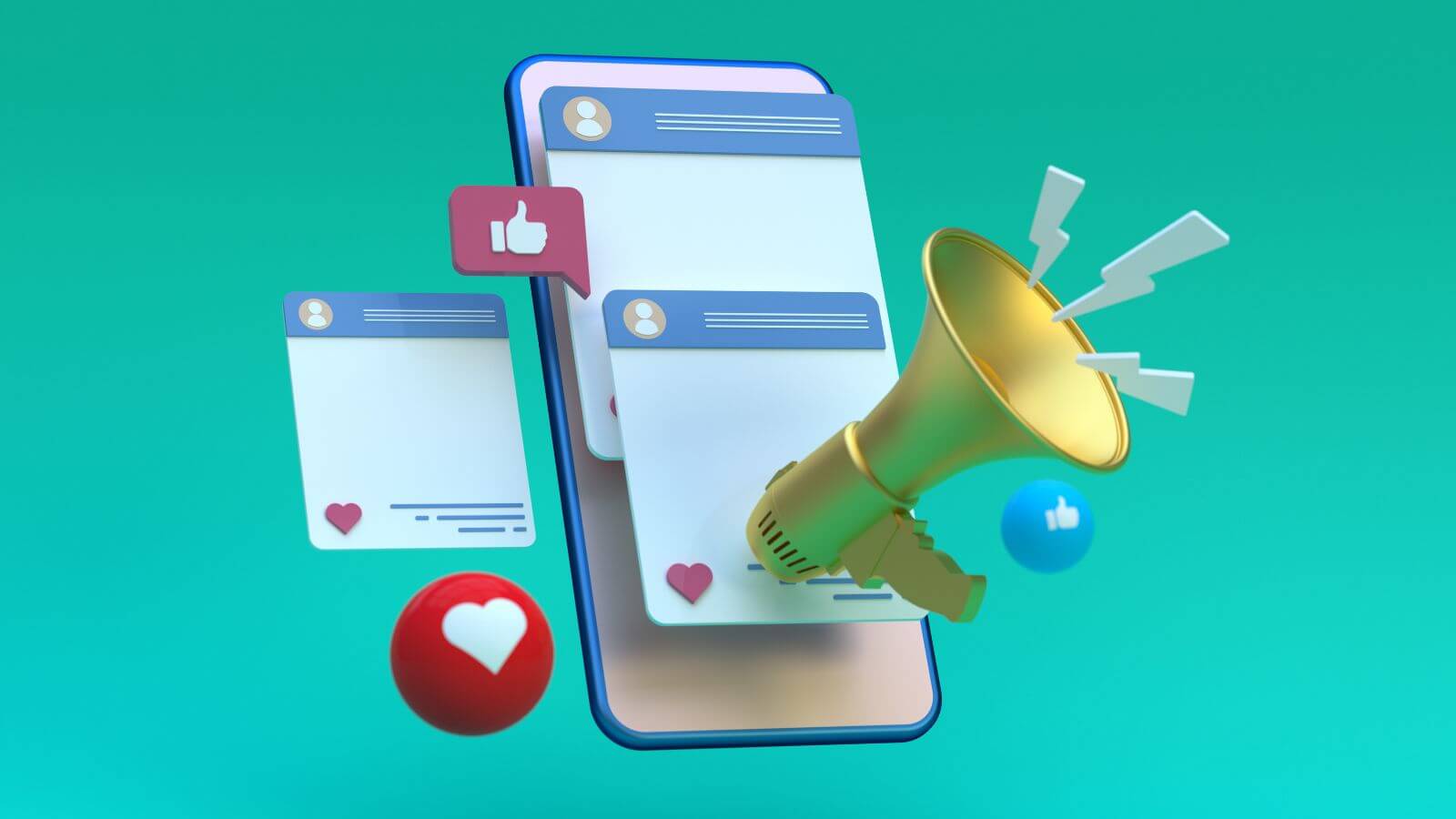 Webinar Promotion on LinkedIn
LinkedIn is an excellent channel to reach your professional contacts, making it an ideal place to post about a B2B webinar and share the event within your network. Create different types of LinkedIn content centered around your webinar, such as:
Record a short video about your webinar and upload it to LinkedIn.
Craft a custom hashtag for your webinar series or event and attach it to your LinkedIn posts.
Update your company's cover image to promote your webinar. Include your title, date, time, speakers, and registration page URL. Ask your employees to update their cover photos with it as well.
LinkedIn events let you invite individual connections like friends and colleagues and share the event link in groups. You can also use native lead forms to collect registrant information directly from your event page.
Consider sponsoring your updates about the event or use a LinkedIn event ad. Like your events, LinkedIn ads enable the use of lead forms to obtain registrations via forms pre-filled with a viewer's contact info. This makes it easier for people to register, particularly on their phones. Just include your webinar CTA on an ad, and interested parties can register with only a few taps.
Webinar Promotion on Facebook
Facebook is a more informal social network than LinkedIn, with most people's connections being their friends, family, and casual acquaintances. Whereas LinkedIn is great for reaching niche B2B audiences, Facebook is excellent for B2C or more generalized B2B audiences.
You also need to employ different types of assets to spread the word about your event across Facebook. Share various images, replace your cover image with a webinar teaser, and use hashtags for your event.
Facebook works hand in hand with Instagram as well, which makes it easy to use the same creative content across the two networks. For best results, leverage the unique features of each platform, such as stories or carousels.
You can set up a Facebook event to stand out when visitors view your company page. This gives it a longer lifespan than a post, which can quickly become buried beneath other updates. You can also target anyone who responded to that particular event with your future event ads.
Finally, invest some ad spend to test out sponsored content. Dynamic ads are a powerful tool for A/B testing multiple copy and creative combinations to see which resonate best with your target audience and generate the most sign-ups.
Pro tip: Resize your media assets to fit each platform and ad placement.
Webinar Promotion Over Email
The most popular way to promote your webinar through email is by sharing it in your company newsletter. In every email, keep your subject line and preview text short and to the point. Be sure to identify the right audience segments who'll find your webinar valuable so your communications don't end up in spam or the trash.
Another effective tactic is cold outreach. If you've identified someone who might find your webinar interesting (perhaps an ideal client you'd love to get your foot in the door with), then you may want to send a quick, personalized email invitation. Keep things as simple as possible; don't include any images or attachments, and stick to one actionable CTA to drive leads to your webinar.
Include the date and time in every email and take advantage of your signature to foster strong brand recall. You can also add an image banner to it to create free impressions in your everyday messages. Remember to send follow-up emails to remind people about the upcoming webinar.
Similar to ads, you can also use sponsored emails or ask a partner company to share your upcoming webinar in their newsletters (more on that later).
Pro tip: LinkedIn event banners are perfectly sized to be repurposed for your email signature banner.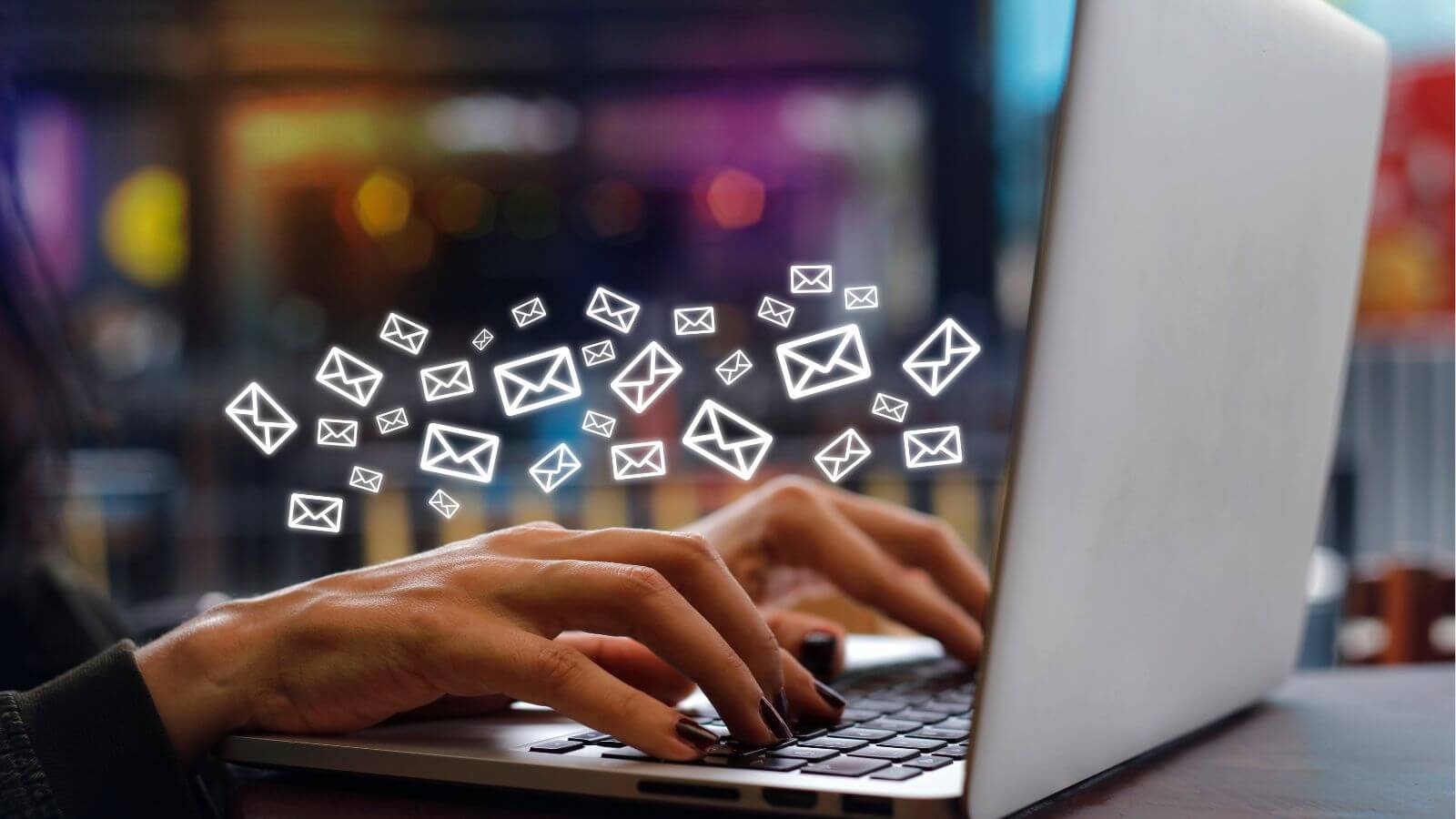 Webinar Promotion in Communities and Services
An increasingly popular tactic is leveraging communities and services to promote webinars. Check communities on Reddit or join dedicated Slack groups to share your event for more expansive visibility.
Additionally, some marketing agencies offer webinar promotion services, or you can list your event on aggregator websites to reach individuals searching for events by topic.
Another avenue to promote your events is through industry publications. Many websites, newsletters, and other popular information channels within your industry can share your event on your behalf. Some of these are free (for example, if you partner with a company to host your webinar), while others are paid (such as a sponsored newsletter).
Webinar Promotion Through Partnerships
Speaking of partnerships, combining forces with another company to put on a joint webinar is a great way to widen your reach, bolster your content, and add credibility to your event. Look into inviting another company to speak at your webinar, join a panel discussion, or contribute to the slide deck.
Taking this approach lets you tap into your partners' marketing network and add it to yours, thereby doubling or tripling your reach. You can ask guest speakers to share the event on their companies' social networks, newsletters, and even their website. Compare webinar tools to see which outlets are most effective for the technologies you employ.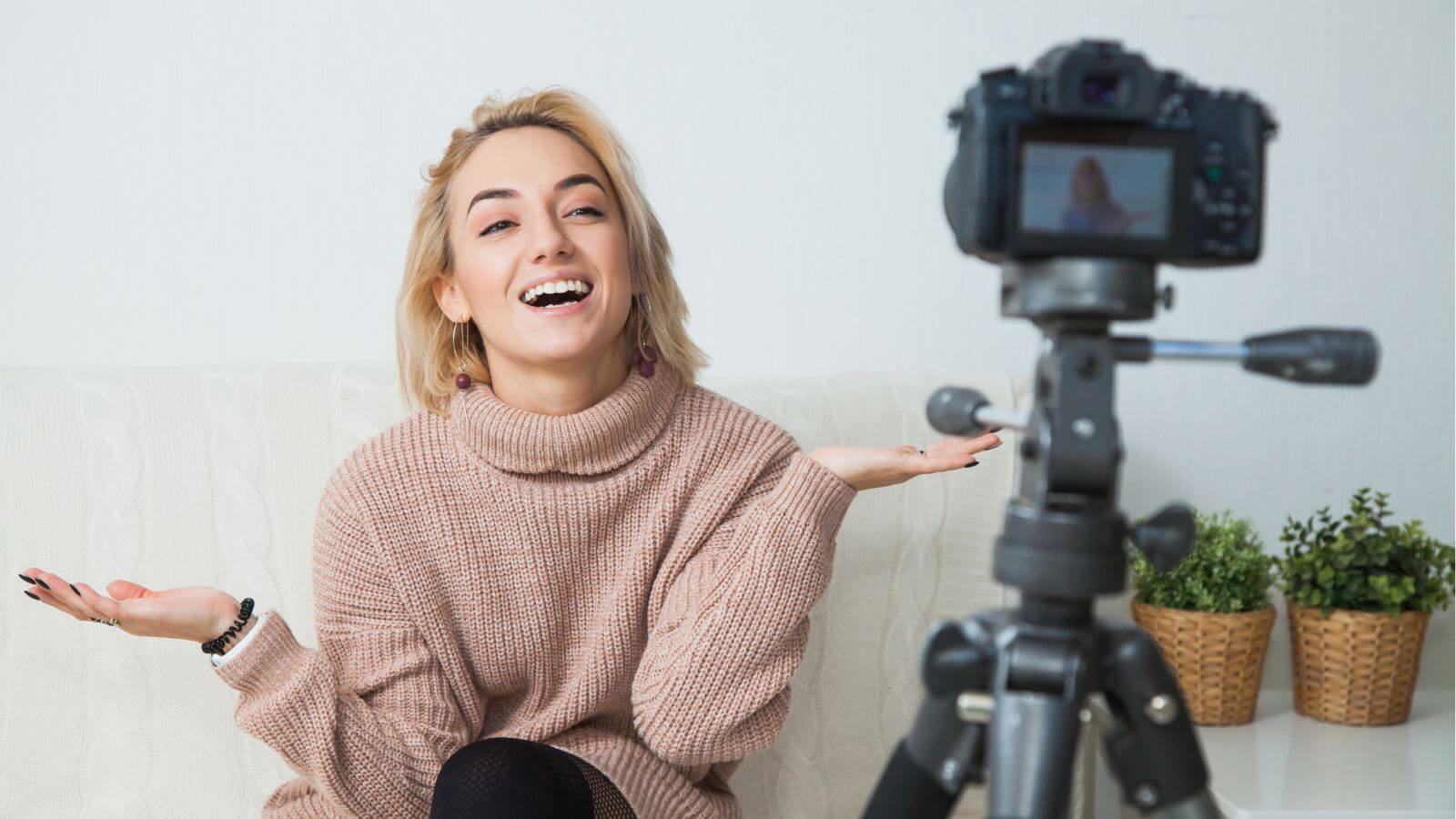 Incorporate Videos Into Your Webinar Promotions
Promoting webinars with video is a powerful strategy. Since they follow the same delivery format, video provides a glimpse into the look and feel of the webinar so registrants know what to expect on the live date.
They're versatile for marketing, as you can incorporate them into ads, on landing pages, in social media, or even send it as a link via SMS. Plus, audiences love videos and take action more often after viewing. Videos on social media, for instance, earn 1,200% more shares than text and image content combined.
To create a video that promotes your webinar and convinces people to sign up, start with your topic and the transformation you expect your attendees to go through during your webinar. What will they learn? What will they take away from your event?
You can record yourself giving a quick introduction and sharing how your webinar will help attendees move closer to where they want to be, such as the next step in their career, the start of a healthier routine, or some other goal. A teaser is another option and, if your webinar is pre-recorded, you could take a clip of one of the most interesting points in your webinar. Or, create an animated video with text and graphics that share what your webinar will cover.
Once you decide on a video style, invest in the production details. Sound quality, image resolution, transition timing, and CTAs all affect the overall quality and feel of your video.
Triple-check that your video drives viewers back to your landing page in as many places as possible. Have you added the link to the bottom of the screen? Did you call it out during the video? Is there an overlaid link in it?
With your high-quality video ready, you need to distribute it widely to increase the attendance rate of your audience. Share it in your email newsletter, on your landing page, upload it natively to your social media channels, and feature it in your paid ad campaigns. Put it anywhere your target audience might see it, and encourage them to interact with it so they'll hit play.

Webinar Promotion Through Paid Advertising
Webinars are useful for furthering your marketing purposes without having to revolve around sales pitches. Depending on the webinar (and your budget), paid advertising can be an asset for event promotion. This obviously makes sense if you're running a sales webinar, but it can also be useful for other types.
Paid advertising attracts a narrowly targeted audience to your webinar. As a result, you increase the potential conversions from your webinar, since those in attendance are most likely to commit.
Start with Facebook Traffic to hit specific interests and demographics with minimal effort. If you already have a strong awareness of your target audience, you can select from Experts, Software, TV Interests, Magazines, Brands, or Platforms in the Facebook Ad Editor to determine who should be invited to your event.
Ad copy must first and foremost reflect the primary benefit of attending the webinar. Most people will quickly scan or move past an ad, so you need to make sure your benefit is positioned at the center-top to attract attention and interest.
We suggest keeping an ad image similar to the design style of your webinar's landing page, but test images you deem appropriate for your copy; sometimes related stock photos of people or topical images can attract more clicks.
If you're dialed in with Facebook advertising, you can also explore advertising with YouTube Video ads, Google Adwords, and display ads across the web.
For a live webinar, plan to run ads about seven days prior to give them enough time to reach potential registrants and have them sign up for the webinar. You can also leverage the power of scarcity by creating custom ads for the day before the event, the day of, and so on to maintain the urgency of your messaging.
Retargeting from your website is another amazing webinar marketing strategy to encourage sign ups since people already visiting your website or landing pages likely have some knowledge of your brand already and won't need much convincing. Expect rates of around 20%–30% for registration from cold traffic to your opt-in page.
Pro tip: Avoid clickbait titles (which can get you in trouble on Facebook) and images for shock value to drive traffic so your paid ads will lead to more genuine hits.
Webinar Promotional Timeline
Six to eight weeks before your target event date, start thinking about your webinar goal, KPIs, and audience. Those will help you decide what subject matter to cover.
Once you decide on a topic, build your landing page and complete the details of your webinar four weeks before the event. This includes the title, description, speakers, and outline of what attendees will learn. Although certain types of promotion can be deployed closer to the event, start partner outreach immediately after launching your landing page. This will ensure your partners have ample time to include promotion in their own planning.
During the three weeks leading up to the event, schedule social media posts once or twice a week and include the webinar in weekly email announcements. You can also send a final reminder the day before the event to induce urgency (e.g., "Join us in less than 24 hours to learn…").
Here's a sample timeline you might follow for a webinar:
Six to eight weeks out: Finalize topic
Four weeks out: Push landing page, banner on website, begin partner outreach
Two weeks out: Begin social media promotion
One week before: Share your webinar with relevant communities and event aggregator services
Weekly: A plug in your regular email newsletters
Bi-weekly: Social media pushes
The day before: Email reminders
On-going: Paid ads, CTA in your company's email signatures
Wrapping up — Webinar Promotion Best Practices
Webinar promotion is a vital aspect of running a successful event that enjoys wide visibility and generates leads. Use the best practices, tactics, and channels discussed in this article to achieve your best webinar turnout yet. Now that you know what webinar promotion can do for you, don't wait to get started! You can always review WebinarJam and alternatives to find the right webinar platform but Demio has you covered. Try it for free or book a demo to see how we'll help you take your webinars to the next level.