Webinars are a powerful tool in a marketing team's arsenal. But they're often conflated with virtual events and even different types of webinars.
This misunderstanding can lead to costly mistakes, as each format has specific processes and best practices. Confusing these formats or attempting to pull off both at once is a sure-fire way to launch a disjointed project, and the results are seldom optimal.
In this guide, we'll break down webinars and virtual events, delving into the details so you understand their pros and cons. At the end, you'll know easily how to choose the right format for your purposes.
Understanding Webinars
The term "webinar" is an abbreviation of "web-based seminar." It's an online presentation on a more niche topic led by a speaker or a group of presenters. The presentation is used to achieve a specific goal, normally promotional and/or educational in nature.
Webinars enable attendees from around the world to join together in an online "classroom." Like a traditional class, the session is centered around the speakers and the information they disseminate. Webinars can take a few formats, each of which is well structured but still leaves plenty of room for personalization.
Besides the presentation, a webinar includes other classroom-like practices: Audiences can ask questions and interact with webinar speakers through a live chat, Q&A sessions, and other interactive features like polls, quizzes, and more (depending on the webinar platform you use).
Due to their interactive and engaging nature, a webinar is a great option for:
Product or service explanations
Demonstrations
Customer support
Internal communications
Sharing knowledge
Webinars' emphasis on accessibility allows participants from anywhere in the world who have a decent device and internet connection to take part. This makes them an excellent choice for reaching a large audience with a small investment.
Webinars are also flexible in their implementation: You can present them live to a global audience, or record the sessions and make them available on demand, allowing even more participants to view them at their convenience.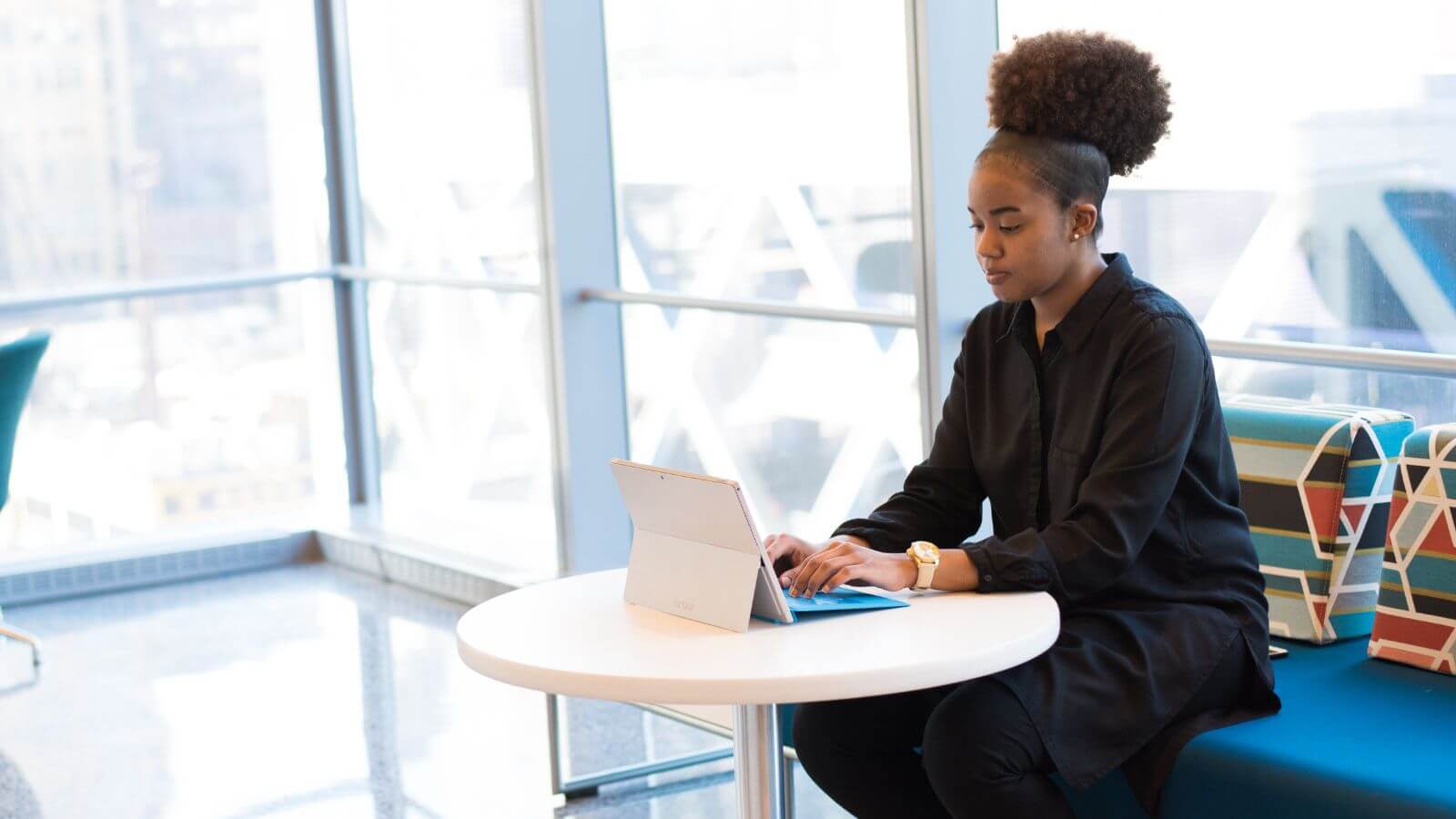 Webinar Platforms as a Marketing Tool
Webinars have enormous marketing potential and are often used as lead generation tools. But they also serve other crucial purposes, such as gathering customer feedback and building authority within an organization's niche. These advantages can be seen throughout each stage of the webinar's planning and execution.
When prospective audience members register for access, they normally provide basic contact information. This is an easy way to generate quality leads, as people who register already demonstrate some level of investment in the topic. That information can then be used in future marketing efforts.
A major benefit of successful webinar marketing is stronger authority. Webinars display thought leadership and authority, with the presenters adopting the status of teachers or other authority figures. As they build respect and trust with their audiences, presenters enjoy an elevated place in their viewers' minds, so they're more likely to believe and embrace the webinar content.
Understanding Virtual Events
The term "virtual event" has a broader meaning: A virtual event is an online gathering designed to bring people together for a mutual purpose. They're multidimensional, less focused than webinars, and encompass multiple topic components. Sessions may also last longer, and topic coverage is less specific.
Any event where people participate remotely can be considered a virtual event. They're an effective alternative to in-person events and can take the form of:
Conferences
Internal meetings
Trade shows
Networking events
Demonstrations
Entertainment events
A virtual event simply takes any of the above into a digital space and can be as small or large as necessary, be it 50 people or 5,000. Likewise, their goals can vary widely, but they may serve some of the same marketing purposes as webinars.
Virtual events offer a cost-effective alternative for organizations wanting to hold in-person meetings while avoiding the associated expenses. They're more easily accessible to audiences, which expands your reach, and require less investment. Virtual events also allow significant customization. Hosts can tailor elements to the needs of their audience segment and incorporate a mix of interactive features to engage attendees and gather feedback. However, they still require detailed preparation and rich data collection for optimization.
Webinars vs. Virtual Events
Given their similar natures, webinars and virtual events naturally experience some overlap. Both may be used for a mix of educational and marketing purposes, but a virtual event is less formal and encourages more social interactions. Depending on the circumstances, this can be either a strength or a serious weakness.
Tone
A webinar is similar to an online seminar (albeit with some degree of malleability), and audience members usually go into them with more academic expectations. Meanwhile, a virtual event possesses a more casual tone.
Specificity
As we've touched on, webinars have narrower scopes. Webinar attendees enter the session hoping to leave with new and useful knowledge.
Virtual events, however, don't need to have a narrow focus. They can be delivered in many ways and offer more freedom within the presentation.
Again, neither webinars nor virtual events are restricted to inflexible structures, but consider the purposes of each type's attendees.
For example, imagine an event about the "new normal" of work. Examples of virtual event and webinar titles for this topic could be:
Virtual event: "The Future of Work: Living in the New Normal"
Webinar: "A Guide to the Future of Work: How to Navigate the New Normal"
As you can see, a webinar will specify a narrower scope compared to a virtual event.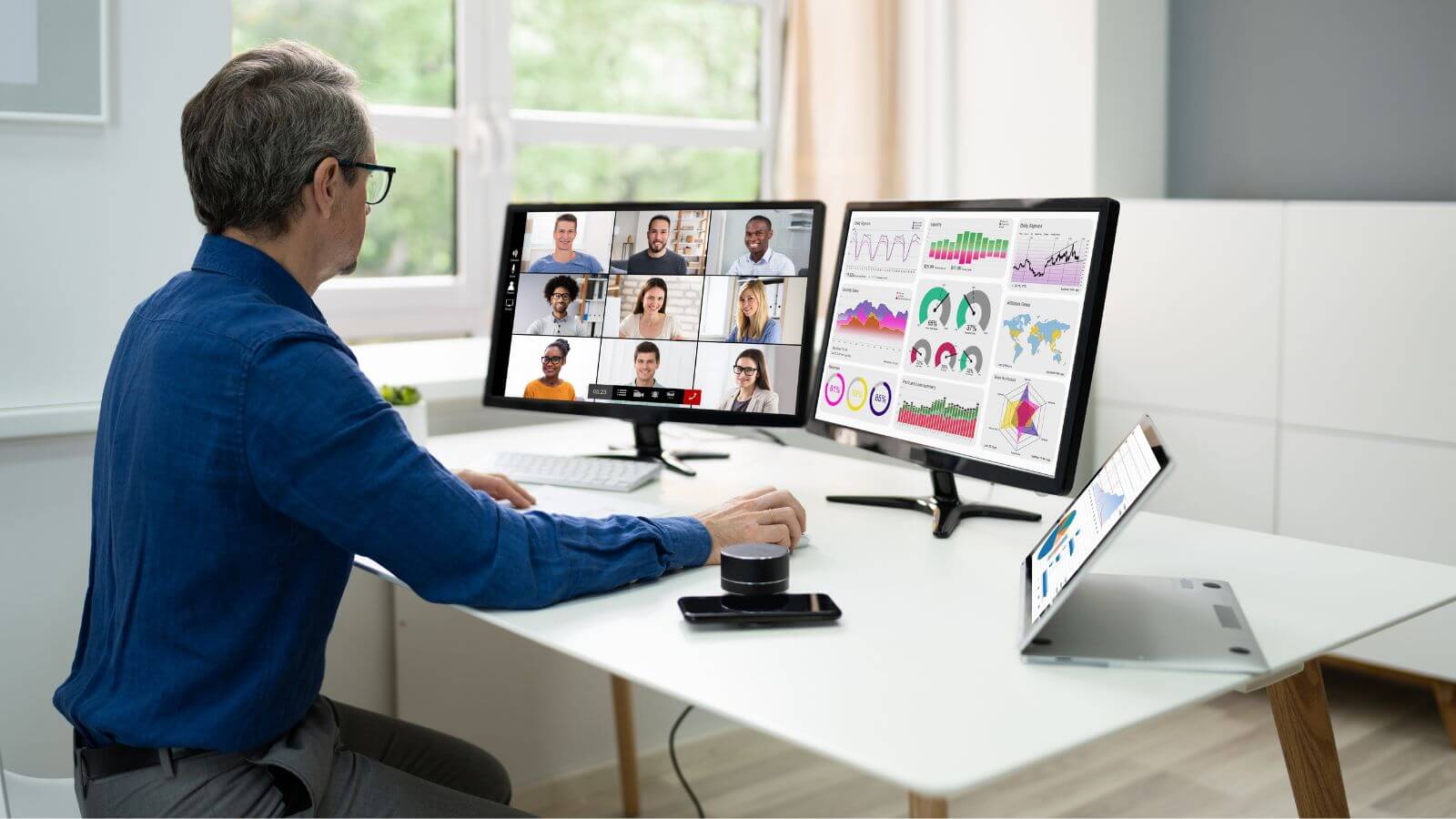 Engagement and Interactions
Both virtual events and webinars have to be engaging to achieve their primary goals. To that end, both formats employ similar tools and tactics, including:
Polls, quizzes, and live chat, which serve to hold the audience's attention
Q&A sessions to answer any lingering questions and end the event on a strong note
Free resources like ebooks, guides, and even the presentation deck so attendees leave with a memento and extend the value gained from the event
Pre- and post-event surveys to gauge attendee satisfaction and identify areas for improvement, as well as future topic ideas
They also provide opportunities for breaks to rest the mind and stretch the body, as both need to be limber to gain the most from an online event. Smaller details, like @ mention people or using emojis in live chat, are other subtle but effective methods of keeping the audience engaged. Both types of events recognize the need to provide a comprehensive experience for attendees, down to the last detail, and so make use of various elements to ensure viewers leave smarter and satisfied.
Cost
Because they have a more defined structure, webinars have relatively predictable costs that are normally lower than those of virtual events. But other factors such as size and scope control which one is more expensive. Overall, if you're looking for low costs, webinars are the better option.
Virtual events may require greater investment to manage, depending on their scope. If you're opening virtual booths (rooms in the actual event) with different presenters taking on different roles, organizing costs more.
Recording and Reusability
As educational presentations, it's easy to record, edit, repurpose, and reuse webinar content. In fact, on-demand webinar platforms, such as Demio, specialize in these tasks. They remove the headache of presenting and reusing webinar content, providing convenience both to presenters and global audiences.
You can record virtual events as well, but their open-ended format often makes it difficult to reuse their content meaningfully.
Tips for Choosing the Right Format
Virtual events and webinars are both excellent tools. But the best option for your business depends on your target audience, your goals for the event, and your budget.
Your Audience
Your event should align with your audience's wants and needs. So, first, consider your target audience.
What will your attendees benefit from the most? A highly informative webinar where they can ask a few questions? Or, a dynamic and entertaining virtual event?
This step requires you to understand what your audience is looking for. When we say "benefit," we mean, what do they feel will benefit them?
Each webinar or virtual event you produce should be tailored to a specific audience segment and a specific need, so hone in on these two factors when deciding between a webinar or a virtual event.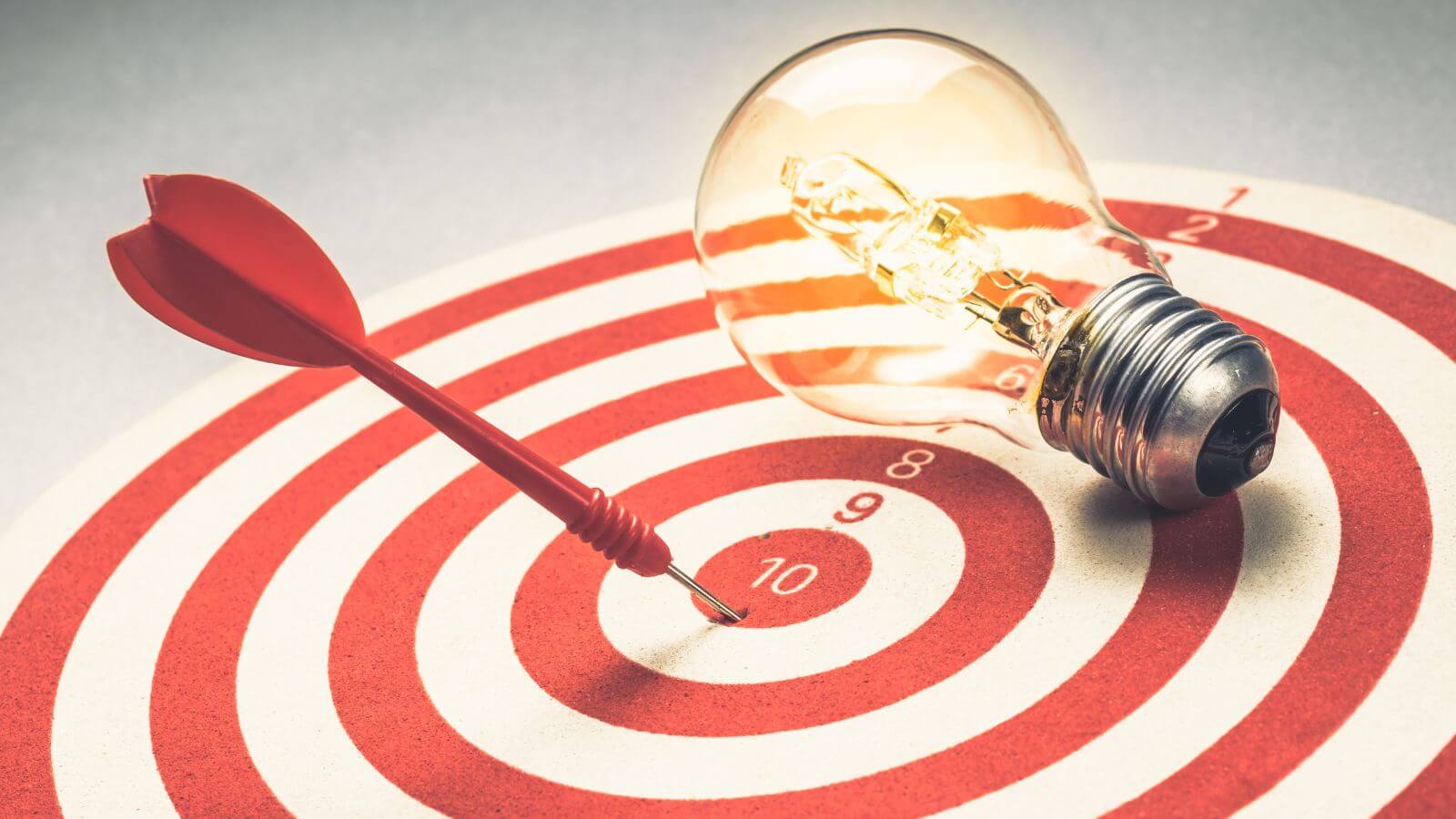 Goals
What do you want to give to your audience? What do you want to receive from them?
Is your aim to provide an immersive experience that positions you as a networker and leader? Are you trying to establish yourself as a thought leader and authority in your industry?
Each virtual event or webinar should have clear, measurable goals, such as closing more sales, reducing turnover, or generating a certain type of lead. The key performance indicators (KPIs) for your goals will help you refine your future events for better results.
In general, if you want to supply in-depth knowledge about your products or services, webinars are the better choice. If you want to supply fully-branded and engaging experiences, virtual events are the way to go.
Budget
In terms of budget, either choice can be cost-effective. But, if you need consistency, webinars will likely win out.
Virtual events boast an expansive range, as there are fewer restrictions on what they can include. Webinars, meanwhile, are more predictable, but you can still go over budget with them. That being said, it's easier to produce an outstanding experience on a smaller budget with webinars.
Controlling your budget is simply about which resources you must deploy. But the size of your audience can augment your expenses, as most platforms that facilitate webinars and virtual events set costs directly related to the size of the audience.
Ask Your Attendees!
Last and perhaps most importantly, ask your audience what they want!
Try out both formats and track attendance and engagement rates to measure their success. A/B testing is a timeless marketing strategy that's equally applicable in this scenario.
You can also be more direct and run surveys and polls to determine what your audience prefers.
Conclusion
Webinars and virtual events exist in close proximity to each other but are nevertheless distinctly different and serve unique purposes. Capable event organizers can yield great results with either format. But the key differences between them could make the difference between a successful event and a forgettable experience for your audience.