Imagine owning a Lamborghini. It's beautiful, shiny, and man – it could tear up that asphalt.
The problem is that it's parked in the garage and it's completely out of gas. It's just sitting there, no where to go.
That's how I felt staring at my SaaS after spending 6 months building. It was a world-class high performance machine ready to go.
But, I had no way to get it moving. It had no traction. No Sales.
I had forgotten the most important piece of the whole damn business. The Sales campaign.
Sounds familiar? It's so easy to get involved in the building process that you completely whiff on the marketing and sales process.
So, I sat down and pulled out my notepad from when I was a Marketing Consultant and designed funnels (funny how I forgot it so quick, when I dove into Software!)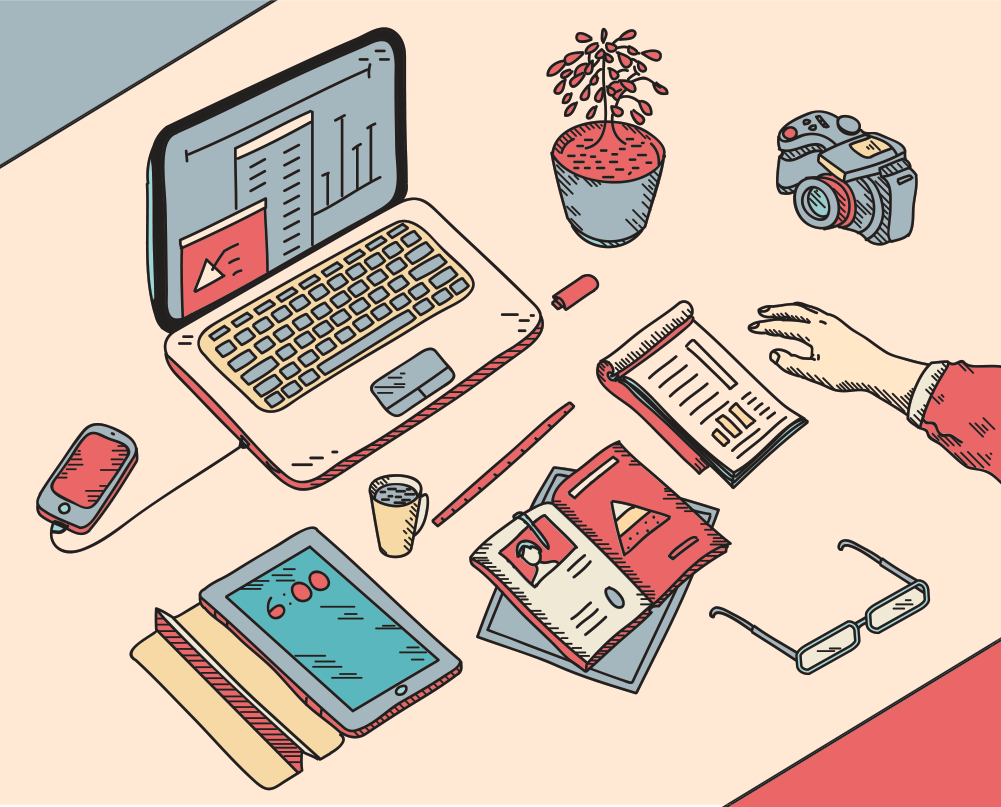 Sales campaigns are all about testing, iterating, and doubling down on what works.
It's these sales that create the traction that your company desperately needs and the truth is most SaaS companies have a Sales problem NOT a product or development problem.
How many companies fail with an amazing product because they can't get it into the right hands?
You've probably even seen crappy software that's made it far, only to iterate later, because they put the time into finding customers FIRST.
The goal is to choose the best campaign that will work for your business and focus on just that one.
If it works… great. If not, learn from the data and move on to the next one.
It takes an intense amount of energy to get new sales campaigns up and even more to get results, so make sure you are doubling down on what is working and then once it's scaling, move on to the next one. You'll see a huge spike in results just from keeping your focus here.
So let's take a look at 6 Profitable and Scalable campaign types.
---
Outbound prospecting
Aaron Ross has termed this campaign as "Cold Calling 2.0" and I want to start this section off, by giving major credit to the "king" of outbound prospecting.
This will be more of an overview of "our experience" and what we learned from him but we highly recommend you learn more by reading "Predictable Revenue" or reviewing Aaron's learning center where he has specialized content for this campaign – http://learn.predictablerevenue.com/
Regardless, this is a POWERFUL campaign depending on your market, niche, and customer Avatar.
And like most of these campaigns, this Sales Method also revolves around the process of relationship building and intrigue.
To break this campaign down, you would:
Break down your Product Avatar and pain point you are solving. It's extremely important to understand who is the Gatekeeper/Decision maker for this product/service and when/how they would communicate for this item.
Build a list (purchasing through vendors, manual reach out using a team to contact, opt-in giveaways, and/or list swaps)
Personal (key word here) short email reach out asking a question – NOT for the sale.
Start a conversation and schedule a call.
Selling time on the call 🙂 – Do a demo, talk through the pain points and close your prospects.
Tools you may need for this campaign:
VA – List building for Prospect Emails
Quickmail.io  – We used this along with Google Emails to set up and send the outbound reachout
Zapier.com – We used this to automate the calendar sessions into our CRM for a Reminder campaign prior to the webinar and notate which sales / customers came from reachout
Spreadsheet to Track the Sales
This is a super powerful method, IF you have a large pool of prospects and are prepared for the Sales Calls. Have your objections listed (or you'll learn them really fast!), the pain points you are solving, and test those initial emails.
Shorter is often better in those emails and remember you are simply opening a conversation so be conversational!
Here's an example of a similar email we wrote.

Hold the sale until the call and then focus on that follow up email campaign. Sometimes it takes a bit longer to make a sale in this format since it is COLD COLD.
Sales conversions may be lower here, but you have the potential to reach a larger audience with a truly scalable ability to find prospects and reach out to them (instead of waiting for inbound leads).
If you want to hear my favorite method of inbound marketing and one on one conversations, make sure to check out #6 right here.
DOWNLOAD YOUR FREE WEBINAR STRATEGY CHECKLIST BELOW
Use this checklist
to design your very own high-converting webinar marketing strategy from scratch, then automate the process to attract high-quality leads.
We promise to never spam or send emails about cats.
Okay, maybe some cat stuff.
---
One on One Inbound Sales Demo's
Ok, so I have a whole blog post on this method and how we did a one on one demo campaign in Beta! This is a great strategy to lock in people interested in your product and subscribe them for an upcoming demo.
For this instance, we wanted to use this time to get more data on our product from potential customers, but also close the sale direct on the demo for our PAID beta. So we set up an ad campaign that would run to get people to sign up for the Beta Process.
We set this up by:
Creating a short Video Advertisement (This worked great for massive exposure for $.01 video views)
Running ads to an influencer in the market + a software that our market would used
Used the Video to outline the pain points in the market + outline how we solved them
Give them a link to "learn more" on our website
Free Sign up for Beta Enrollment
Thank you Video that explained what to do next and why we do calls (This is important to kill the objection)
Calendly Calendar application
Email campaign to remind them of upcoming Demo
Track all sales and show up rates
Tools you may need for this campaign:
Final Cut Pro – Edited and shot the video in Wyatt's Bedroom! Gotta love white backgrounds lol
Facebook Ads
Calendly Calendar App
Active Campaign CRM
Google Spreadsheets
From those Demo's we generated ~11.6% close to immediate sale and more down the road.
We were an early stage product and learned that beta was one of those things that most users felt a bit "uncertain" on as Webinar's "just need to work."
Problems with this campaign?
Well it's limited to time. We did nonstop Demo's all day a few times and it's extremely limiting on what you can handle.
You'll learn a LOT. And you'll get to know your objections real real fast.
Advertising leading to inbound leads will actually be a great way to bring in qualified and interested prospects, but you WILL need some time to dial in the campaign from Ads to Marketing to Emails.
Expect the curve there, but if you can nail it and your product clears through pain points on the demo – you're in good hands!
There's a cool way to do something similar to this that I'll talk about later. Read that sales strategy here.
---
Free Offer Campaign
This is often the most basic sales campaign you'll see from digital marketing and internet marketing providers. The goal of this campaign is to provide an attractive free offer that entices prospects using curiosity or a quick solution in return for an email address.
The key formula here is to find an item that's easily digestible, but provides a quick win or solution to a nagging pain point for your customer avatar.
Key words: easy and quick
I've seen a lot of Front End Offers that actually seem to give you more to do – read this 1000 page guide or a 32 week free course.
Ouch. We want to reduce their time in something not expand their time learning something.
The second part will be making sure you are solving the right problem to the the RIGHT person (qualifying an early lead).
The best way to start here is to create a simple "Squeeze Page" with a simple Pre-headline, Hook headline, and email or email and name opt-in form.
In this giveaway example, they are capturing first name and email in exchange for a fast proven way to create, run and scale ad campaigns even if you're a beginner.
So you're gaining quick knowledge to save you time and money, giving you a faster return on your investment.
Once they sign up, you'll trigger an email sequence, CRM segmentation, and redirect them to an offer video to learn more about the product.
For this offer, I had an Ad Builder that was sold on the next page.
We initiated the video by thanking them for taking the time to sign up for the offer, overviewing what they get in the e-book, and talking about an initial strategy they can start implementing in their business.
But, then we slowly diverge into the pain of doing it all yourself. Remembering to bring to light the pain that our software solves.
We turned a live video shot into a screen capture video to showcase the software and the exact solutions or time savers that it provides.
We ended with PROOF of the system working to save time and money (the major benefit of using the software).
Finally, we added a Call to Action on a special price for the Software with a 30-day guarantee.
The page consists of a headline, video, call to action, proof slides, and then a second call to action.
So to recap – this was a direct sales approach with a checkout direct on the offer page, which will work only when your product can be easily justified with the price point with an offer that solves a big enough pain. You won't be there to overcome objections, so you will need to really take the time to understand the pain points, objections, proof needed, and a strong scarcity driven call to action.
For those who sign up, but don't buy you have the opportunity to run through a relationship building sequence to ultimately lead them into a new Sales Method.
So to recap:
Driving Traffic to a Squeeze Page (ideally from Facebook with an Image Based FB Ad, but could also be organic or partner traffic)
Squeeze Page with a Free Offer Solving a Pain Point
Integration with a CRM to trigger a Sales Email Sequence
Video Sales Letter with a focus on Instant Connection to Prospect, Quick win they can get, Re-aggravate the pain point, outline the solution, demo the product, show proof of product results, and a call to action for the product
Tools you may need for this campaign:
Ad Creative Tool (Photoshop, Canva, or Ad Kahuna)
Ad Espresso (great way to spy on other campaigns that are working)
Leadpages or Clickfunnels to build your Squeeze Page and Video Sales Letter page
Wistia, Vimeo, or YouTube for Video Hosting
CRM – Drip, Active Campaign, or Infusionsoft recommended
Online Checkout Cart – Stripe or CRM
This campaign type is a solid and very powerful campaign, but it's only good IF you can prove a few things.
The first is that you have a product that people want, solving a problem that is clearly aggravated, a proven price point with scarcity, and the ability to overcome the sales objections through well outlined sales copy.
Tweaking and optimization will be required across this campaign on traffic generation, opt-in bait, and sales offerings, so expect to work on optimizations.
Good numbers to expect here are 30% average opt-in rate on a solid opt-in offer and 1-5% cold traffic sales depending on your offer and sales message.
If you're looking to get those numbers up a bit, you can do a similar lead generation style campaign to a specific landing page I talk about in sales campaign #6. Read the entire write up here.
---
Tripwire campaign
This was coined by the Digital Marketing guys at DigitalMarketer.com, but is an age-old sales campaigns created to get people to take out their wallet and commit to an initial low ticket buying decision.
The idea here is that if you can get people to purchase a product from $1 – $50, you can then continue a sales sequence while they are already in a buying decision. You've bridged the gap between interest and willingness to purchase (this is hard to do on higher ticket items).
You have a greater chance of moving forward an actual buyer to the next phase of your sales campaign and the percentage who do move forward have a higher likelihood of then converting into real customers, as you've qualified them with a buying decision.
Typical Tripwire offers you have seen:
Free + Shipping Offers for e-Commerce Items
Free + Shipping Book Offers (or $1 – $10 books with free shipping as the inverse)
$1 Trials
Samples of Product
Feature Set you can purchase
Tastings and/or low cost classes at local stores
All of these items are designed to get you to take action on something of value for very low cost, with the opportunity to convert you into a higher priced buyer once you are in.
I really like to point out Russell Brunson's great SaaS Tripwire campaign for his Book – DotComSecrets – https://dotcomsecretsbook.com/get-it-free.  (The tripwire page is available on Clickfunnels)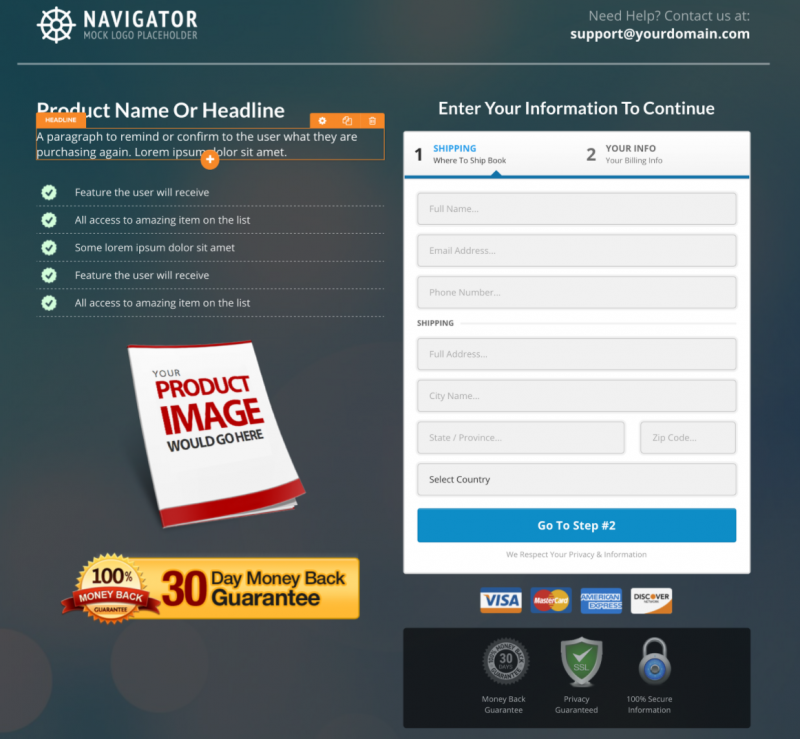 Russell created an amazing book full of great value that was all open loops to learn about funnels and offer the solution to creating them using their software Clickfunnels.
He used Facebook Advertising and Affiliate partners to generate thousands of paid leads who shipped the book (at cost for shipping). Typically you are either at a loss or breakeven for the tripwire, with the upsell and recurring product where you will make a return on investment.
With the leads generated, he then took them to a Video Sales Letter page that prompted them in a similar fashion to the "Free Offer Campaign" to take action on the main product.
The difference here is in the conversion rate.
With a smaller % who actually sign up for the front end PAID offer the upsell conversion % may actually GO UP to 3-10%. That's because you are qualifying the buyers more IF the offer is in line properly.
Plus, you'll get thousands of buyer leads, instead of just people who are downloading a free gift (a majority of which may never even open it).
A strong sales sequence to your non-buyers is required for a minimum of 7 days after opt-in, including a retargeting campaign and then moving the into a Relationship sequence after a non-buying decision.
Here's the full recap:
Traffic Generation (FB ads, email list, and affiliate partners for quick traffic)
Tripwire Checkout Page
Video Sales Letter Upsell Page
CRM for Segmentation and Sales Sequence
Retargeting Campaign for Non-buyers
Tools you may need for this campaign:
Ad Creative Tool (Photoshop, Canva, or Ad Kahuna)
Ad Espresso (great way to spy on other campaigns that are working)
Clickfunnels to build your Tripwire Page and Video Sales Letter page
Wistia, Vimeo, or YouTube for Video Hosting
CRM – Drip, Active Campaign, or Infusionsoft recommended
Online Checkout Cart – Stripe or CRM
One method I left out was a tripwire using a Paid webinar. I'll discuss Webinars in #6 (our personal favorite) and you can reach the entire thing here.
---
Product Launch
Ah, the ol' Product Launch. This is a big topic and I'll leave a full post breakdown of OUR launch for another time. It was quite a big process and would be too long for even this article.
But, in a nutshell I want to preface this section with a few major warnings:
– If this is a new product or service, be careful of launching with a Product Launch initially as you most likely won't have a fully developed, customer driven product, yet. In fact, you may just be coming out of beta like us and have a full roadmap ahead still.
– You are going to rely heavily on Affiliates, Partners, or Paid traffic meaning that acquisition cost may be extremely heavy to start. You will also get a big influx of sales at once through this, so make sure you have a scalable product and are ready for the support that comes with it.
Launches are GREAT at generating Marketplace awareness, buzz and branding (here's an example of our launch page)…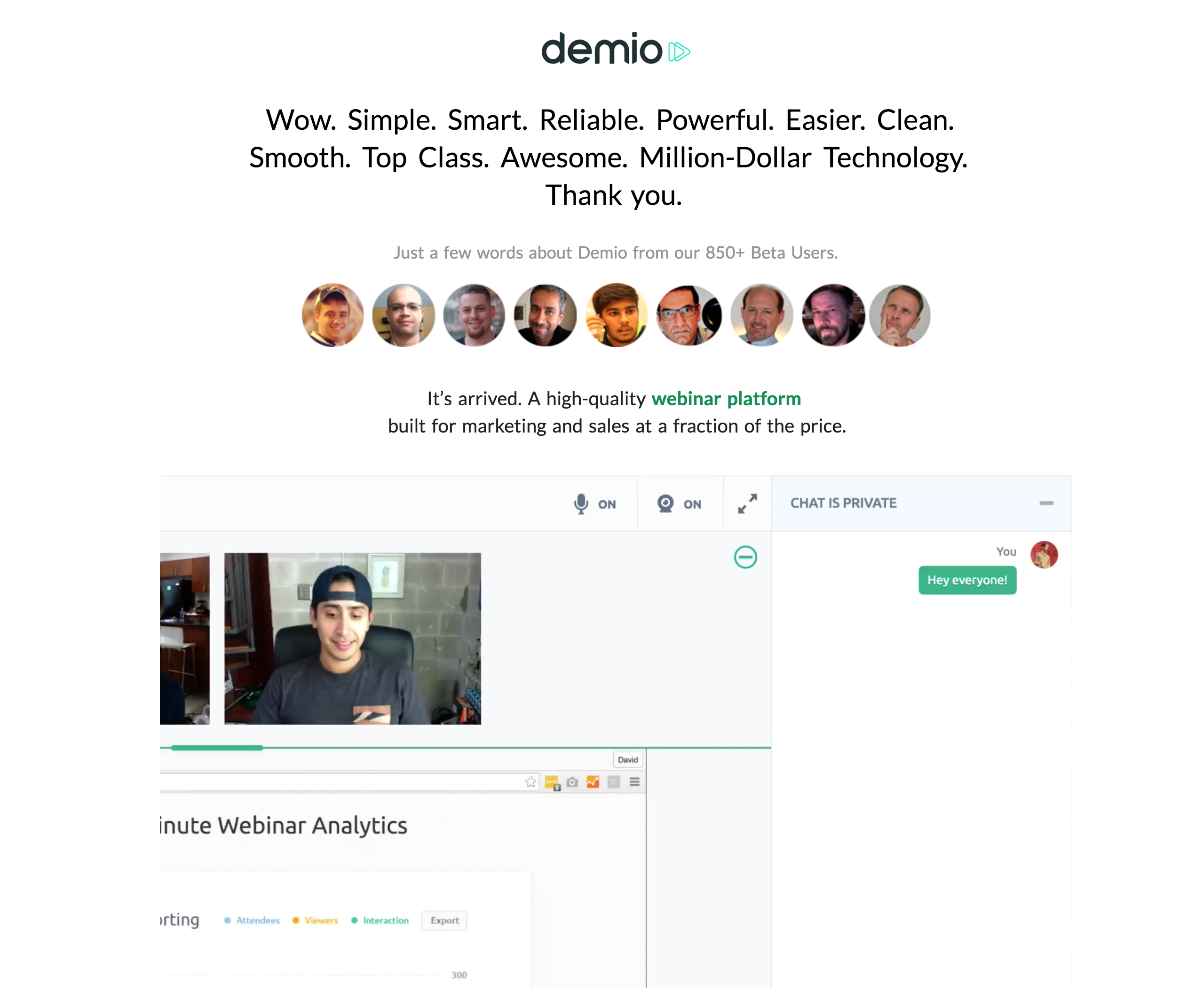 They also kickstart momentum for your product, but just as easily can hurt your rep in a marketplace if hundreds or thousands of buyers have a terrible experience.
You'll also need to spend 2 – 6 months of solid work and pre-promotional work to really get the best out of your launch. This means not just marketing content, pre-launch content, and preparing sales/fulfillment, but ALSO reaching out to partners, selling them on joining the launch, and locking in a solid 5 – 10 tier 1 affiliates.
What I mean by that is just like any sales method, 80% of your profit will come from 20% of your efforts, in this case – Affiliates or Partners. So focus on the 20% and the smaller affiliates will send 1-5 sales each along the way.
For a Product Launch to run successful (besides the fulfillment and sales systems to checkout and track affiliates), you will need to think of a unique pricing strategy to give incentive and urgency to buyers.
The idea is to get pre-launch buzz, people excited prior to opening the doors (think the black friday sales), and then a short and sweet opening of the product at a limited time price or discount.
When the time is ended and launch is closed so is that special. And yes, you do have to close that pricing offer down OR remove any launch special bonuses.
This way those who DO take action are heavily rewarded for joining the launch during that time.
Once the launch is over, you will have to move to another scalable sales strategy to keep the sales coming in, unless you swap your affiliate program to an evergreen program and your affiliates had a strong enough promotion to keep it going afterwards as an evergreen campaign.
For a Typical Product Launch you will need:
Affiliate Video and Affiliate Page for Pre-Promotion and signing up Affiliates
Affiliate Program with a 30 – 50% commission structure
Advertising/Retargeting to remind and keep the Affiliate Program front and center
Pre-Launch Opt-in Page for early traffic
Sales Video for Launch (This has to be EXCITING, Enticing, and give a great Hook)
Launch Sales Page (long form sales page with an outline of benefits, why they need it now, the features they get, the limited time special, countdown timers to enforce scarcity, checkout ability, and most importantly – PROOF)
Upsells are typically great here to maximize Earnings for Affiliates which will incentivize them more. Typically information based upsells are great to add more value for users to get ROI on any software purchase (also any DWY or DFY programs)
Checkout Ability (paypal, stripe or CRM)
Email onboarding for new customers
Tools you may need for this campaign:
Videographer or Video Equipment + Final Cut Pro to shoot and edit videos
Ad Creative Tool (Photoshop, Canva, or Ad Kahuna)
Ad Espresso (great way to spy on other campaigns that are working)
Leadpages or Clickfunnels for Landing Page Designs
Affiliate Program Tool (Jvzoo, Zaxaa, or Custom Program)
Conversion Tracking tools
CRM – Drip, Active Campaign, or Infusionsoft recommended
Online Checkout Cart – Paypal, Stripe or Merchant Account
Again, this campaign will take a good bit of time to plan effectively and strategically, so approach with caution. It's often better to launch a product after you've proven the product, filled in the product holes, and have a solid idea of the marketing/sales angles.
In this case, you typically have testimonials, user proof, and validation that this is a desired product which will explode your ability to succeed with launching.
(article on our launch coming soon – and maybe why we would have just launched with the #6 Sales campaign to start. Read more on that below.)
DOWNLOAD YOUR FREE WEBINAR STRATEGY CHECKLIST BELOW
Use this checklist
to design your very own high-converting webinar marketing strategy from scratch, then automate the process to attract high-quality leads.
We promise to never spam or send emails about cats.
Okay, maybe some cat stuff.
---
Webinar campaign
WOW! You've made it here…  Whew, there's a lot to read here, so thanks for reading this far.
Webinar Campaigns… well this is our PERSONAL favorite and the time effective campaign you will have.
This will provide you the MOST bang for your buck and generate a 1-to-1 relationship in a 1-to-many setting (spreading your message faster).
Not only will you be able to capture new leads and convert new sales, but you'll be able to build relationships with your prospects in the process. You'll be able to deliver value, position yourself as an expert, and hit your income goals almost immediately without ever leaving the comfort of your computer chair.
In just a one to two-hour time frame, you can get your message out to an entire audience of engaged prospects and have one of the highest conversion rates because of that conversation in ranges of 10 – 30% live.
There are a few common myths when it comes to webinars, and I want to address them here:
1. Webinars are hard to do, and you have to be good at selling.
Webinars are fairly easy. Remember, it's all a step-by-step routine that is completely planned. To master any routine, you just need a little bit of practice
2. Webinars are uncool and boring.
This is true if you teach and THEN sell; if you teach AND sell, then you'll deliver tons of value to your attendees and make sales at the same time.
3. You need a high ticket product to run a webinar.
A high ticket product will help, but it's not required. You can use webinars to promote any offer you want, but because of the nature of the length of content and how you position the webinar it will be easier to offer a bundled offer on a webinar.
Plus, with webinars you'll often see opt-in conversion on a strongly angled webinar up to 30 – 60% opt-in rate even with cold traffic.
You can easily overcome the objection of just giving away "another free PDF." Registrants are familiar with having to register to attend and you can bump that up with a free giveaway that's super valuable for attending (a great way to boost attendance rates too!)
You get real scarcity on the events as webinars are one-time events that occur live at a specific date and time.
The stick rates of videos compared to webinars are astronomically different, which means your prospects are a lot more likely to consume all of your content until the end (which is always the goal).
The best part, is that webinars are supposed to be interactive which gives you ample room to understand from the attendees things like product feedback, objections to add to your presentation and give you a real understanding of what you need to improve for your marketing.
After you run it the first time, you'll get very valuable feedback and data that will allow you to make it even better for the next time. There's NO limit to how many times you can run a webinar, as you can use the same high converting webinar opt-in to new traffic (totally scalable).
The goal is to optimize it so you don't just run a webinar once, but instead create a webinar that you can scale to generate loads of leads and tons revenue for your business.
Successful webinars can be run over and over and over without changing a single thing! So yes, there is some upfront work; however, once your webinar is all put together, it only takes one to two hours to run (this same webinar can be purposed for ANY traffic source including strategic partners).
So what you'll need is:
Traffic Generation (Facebook Traffic or Affiliate is quickest methods)
Webinar Landing Page with a strong hook headline
Powerful webinar software that allows you to create an easy to join webinar and easy segmentation with your CRM
Webinar about 45 – 2 hours in length depending on the price point and offer
Scarcity Driven Checkout Page
Checkout ability from Webinar
CRM for Pre-webinar campaign and Segmented Follow-up
The two most important goals will come from the webinar script itself as it needs to:
Deliver value to the attendees
Make sales without selling hard
Webinars work plain and simple, in fact we recently did a webinar and earned $120,382 in sales and 2,533 new leads. Yes, this was from one webinar! Plus, we gave this affiliate 50% commission on all sales sent.
On another webinar we promoted, we did 6-figures of revenue.
On another campaign, just over $37,000 in profit.
And again, another $125,939.60 in revenue generated from a single webinar campaign.
On a different webinar, we drove over 3,000 sign ups to a single webinar series.
I have a lot more results that I could show you, but I'm sure you get the point: Webinars are powerful.
In fact, webinars are so powerful that we even built our own webinar platform to accommodate our marketing and sales needs. Our platform, Demio, is built specifically for generating, qualifying, and selling to leads. I mention this so you can get an idea of why we love webinars so much.
If you're interested in learning our entire blueprint on how to run a successful webinar (much too long for this post) make sure to register today for our "17-Steps to Running a Profitable Webinar Campaign for any Product or Service."
It'll teach you everything you need to know to run one for your business.
Wow, well there you have it.
6 Profitable and Scalable campaigns to get your first 10 sales!
Please let me know what you thought about this post in the comments and if it helped you in any way!
DOWNLOAD YOUR FREE WEBINAR STRATEGY CHECKLIST BELOW
Use this checklist
to design your very own high-converting webinar marketing strategy from scratch, then automate the process to attract high-quality leads.
We promise to never spam or send emails about cats.
Okay, maybe some cat stuff.