In the past few years, webinars have skyrocketed in popularity. And while these were necessary during pandemic-imposed lockdowns, now that in-person events have gradually returned, webinars remain a staple in the business world.
As a result, attending a webinar today is one of the many activities that our work agenda includes, especially if we have embraced a remote or hybrid work arrangement. Despite their widespread popularity, successful webinars can be complex to arrange, organize, and host.
With a range of different aspects to consider as well as resources to put in place, how can you ensure that your webinar is not only effective, but that it also offers a positive ROI?
Keep reading to learn eight ways to maximize your webinar ROI this year, and beyond.
What Is a Webinar?
A webinar is more than a live video call among people in the same industry or who share an interest in the same topic. As the name implies, it's an online, web-based seminar or workshop.
Just like an in-person seminar, a webinar should include the following characteristics:
A speaker or presenter
A live audience
A topic of discussion
A series of documents illustrating the topic
However, unlike traditional events hosted in a physical setting, a webinar is a virtual event, which can also include:
A potentially global audience (as well as an international host and panelists)
More flexibility in terms of attendance capacity
The possibility to rewatch or re-listen to the session once it's over (often at the touch of a button)
Lower overhead to organize and run.
At their core, webinars aim to inspire, educate, and inform attendees on a subject matter of mutual interest. That being said, a professional and compelling webinar can serve many more purposes and help you achieve major goals.
Their versatility and fruitful results are why all sorts of companies and industries choose to organize webinars, from large, multinational retailers to organizations providing small business phone services.
Webinars: The Top Four Benefits You Can Expect
An engaging, relevant, and well-structured webinar can generate many positive results, but we'll discuss four of the most significant.
1. Showcasing Your Expertise
First, a webinar provides a platform to demonstrate your expertise and authority in a specific field.
Whether you're a pro at cloud call center solutions, or your specialty lies in climate adaptation and resilience, a webinar is an excellent tool to showcase your knowledge and thought leadership.
2. Boosted Brand Awareness
Webinars are also a great way to educate people on what your company does, which enhances brand visibility.
For example, a person interested in learning more about artificial intelligence in content marketing might search online for relevant webinars to attend. That's when they discover your company. Whether or not they've heard of you before, if you present your webinar as a professional, reliable, and insightful opportunity to delve deeper into the topic, that person is more likely to sign up for it.
During the webinar, you further increase brand awareness whenever you present files and documentation that feature your company's logo, written in its unique typeface and illustrated using brand-specific images and color palettes.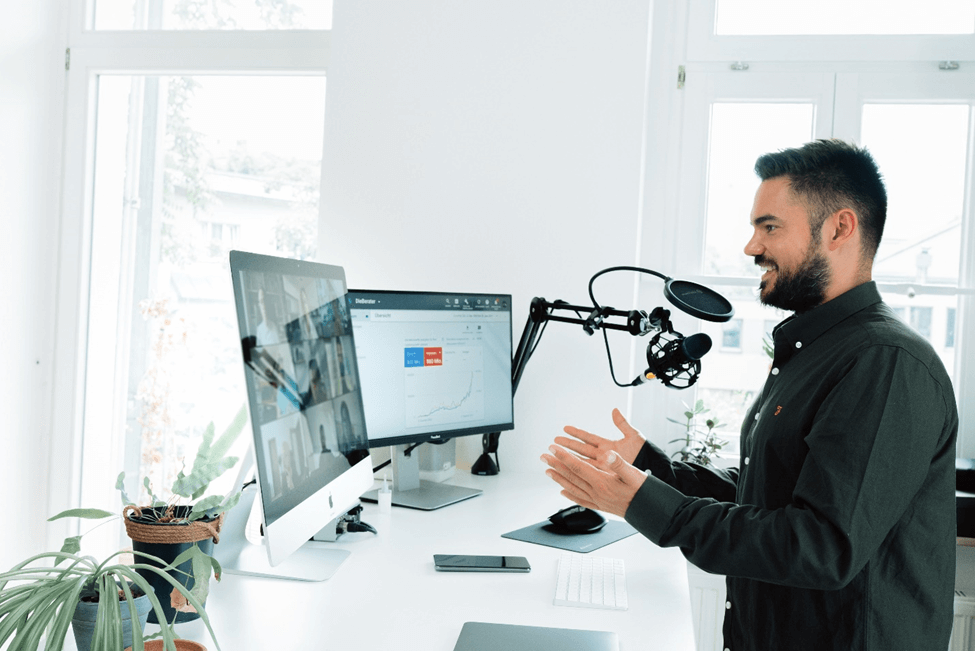 3. Greater Reach
Due to their online nature, anyone with a stable internet connection can join a webinar from anywhere in the world. That means you can expand your audience and potentially your clientele.
Additionally, if a participant runs into difficulty enabling the video function when they join the session, they may still be able to listen in via a cloud telephone system. This way, anyone interested in the topic can benefit from the knowledge shared in your webinar.
4. A Loyal Community
Humans crave a sense of belonging. Whether by showing our affiliation to a specific sport, political party, or lifestyle, we love to feel like we're a valued member of a group of people who are similar to us.
A great webinar can be a powerful tool to support the creation of a loyal community. To achieve this, though, it shouldn't be a one-off event.
Consider planning a series of webinars on different but related topics to cater to the various interests of your audience. Doing so not only allows you to keep interacting with the same people over time — and therefore strengthen your relationship with them — but your attendees will start feeling more at ease with each other and may continue the conversation among themselves once your webinar is over.
Ultimately, webinars encourage unified communications within a community of like-minded people. If you also throw in interactive tools like gamification and personalization, your webinar-based community will thrive even more.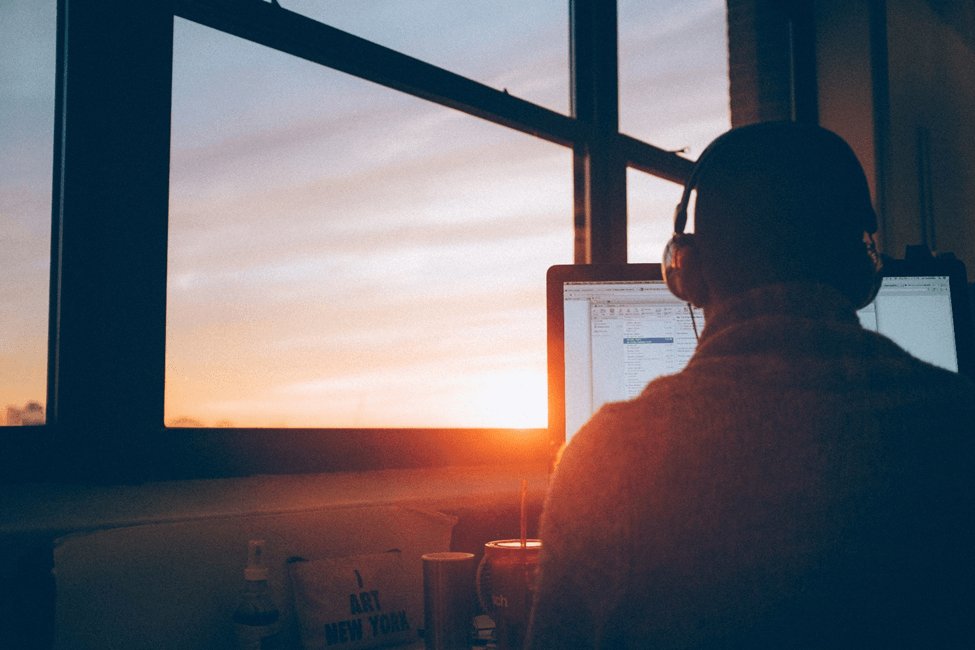 Reach Your Webinar Goals and Maximize Webinar ROI in Eight Steps
We've covered the benefits you can achieve with your webinar, so now it's time to get down to business. Below, we dive into eight great ways to smash your webinar targets and ensure your ROI is as high as possible.
1. Establish Your Webinar Goals
Hosting a webinar without establishing its goals is akin to setting off on a journey without knowing your destination. So, before you think about your first (or next) webinar topic, consider why you want to launch one in the first place.
Is it to attract new potential leads? To convert leads into customers? To enhance brand visibility and awareness? When identifying your objectives, it's vital you make them specific, realistic, and measurable. Doing so will help you track your progress, analyze your webinar performance, and make any future adjustments necessary to increase your chances of success.
Similarly, you'll also want to zoom in on your desired audience. Knowing exactly who your webinar is for will help you better tailor its content, format, and resources.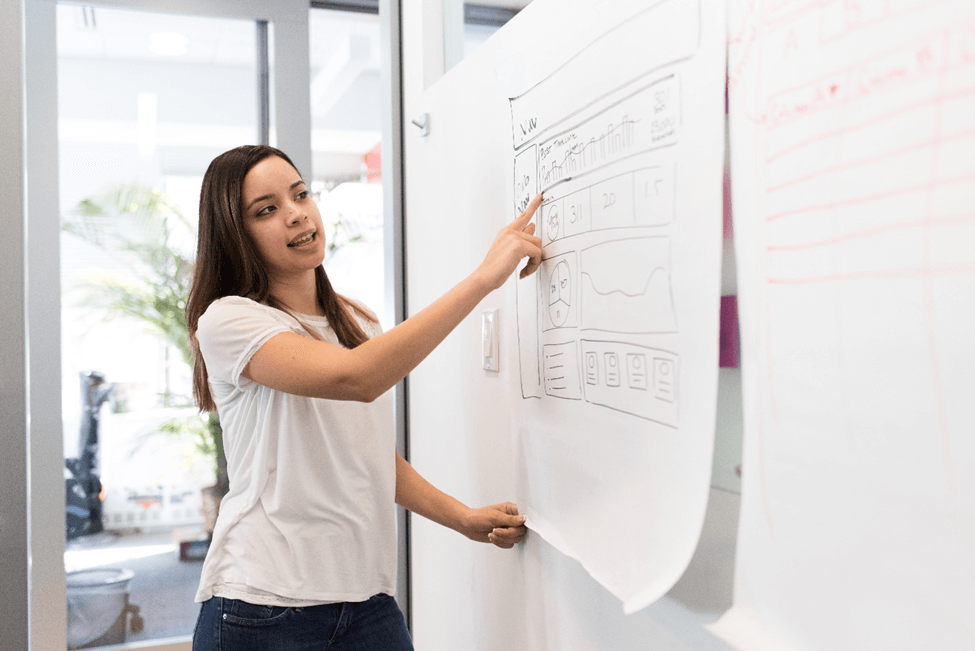 2. Create a Bulletproof Registration Process
Once you have a series of laser-focused goals to pursue, you need to decide how you'll register your attendees. You can achieve this through a few methods, but one of the simplest is creating a dedicated landing page.
You can condense all the most crucial information about your webinar into a tailor-made landing page and embed a registration process as well. Because this process takes place online, you want it to be highly secure and confidential, only asking for minimal information, such as the attendee's name and email address.
If this isn't your first webinar, compile a list of past attendees from your previous virtual events. Extract the contact details of those you think might be interested in your next webinar, then send an email letting them know you're launching another webinar that they may find helpful.
This is also a great way to get in touch with people you might not have heard from in a while, as well as pique their curiosity with a webinar topic they may find engaging. If you adopt this tactic, add a CTA at the bottom of your email that encourages the recipient to share the webinar landing page with their own network.
As a final reminder, to showcase your trustworthiness, it's vital you select high-quality domains for your landing pages. These will help people perceive you as a professional and reliable host.
3. Test Different Webinar Formats
If you're still trying your hand at webinar hosting and are uncertain of what will resonate with your audience, sample a few formats. The subject matter will also partially dictate what webinar style would have the greatest impact.
For example, you could structure a more informal webinar that leaves plenty of space for interaction, Q&A sessions, and practical workshops. Or, you may find your attendees prefer guided sessions, where the speaker takes the lead and shares their knowledge with little input from guests.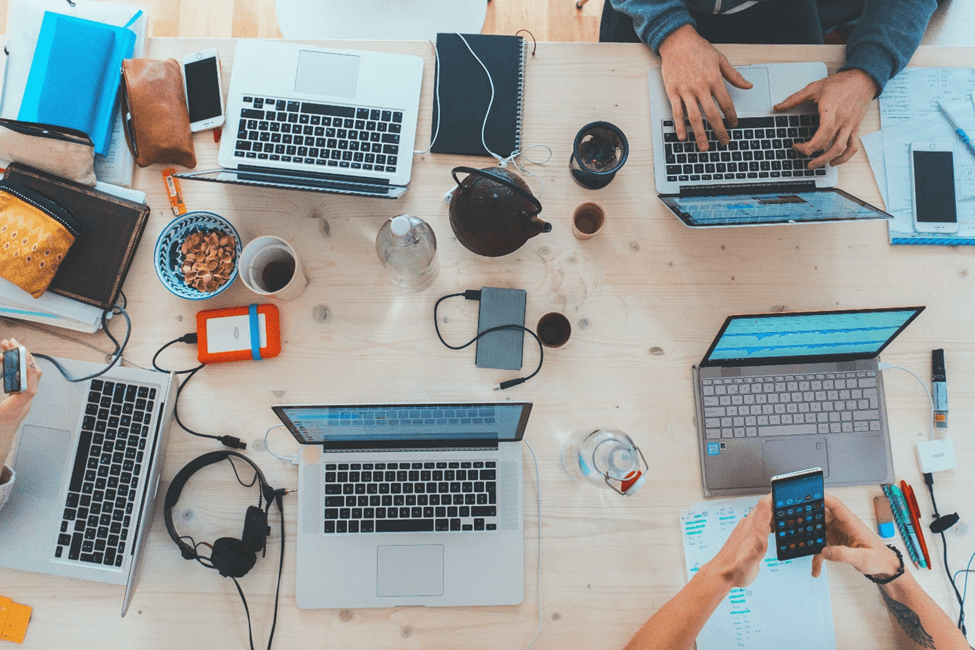 4. Send Teasers and Sneak Peeks
Tap into people's natural curiosity by sending your webinar attendees a teaser of what they'll experience during your session.
Promote your webinar through various channels, such as social media, email newsletters, and industry forums, to maximize attendance and engagement. Consider highlighting the positive feedback from previous webinars, testimonials from satisfied attendees, or mentions in industry publications as well to enhance your online reputation.
Not only does this spark attendees' interest, it can also serve to provide some initial background on a potentially complicated, tech-heavy topic (e.g. if you'll discuss cloud platforms like OpenLegacy).
5. Assemble and Share a Comprehensive Webinar Agenda
Before your webinar's live date, consider sending your attendees a webinar agenda. This fairly short document should highlight the crucial areas of discussion you intend to focus on during the webinar. You could also include some blank sections for attendees to fill with their notes, thoughts, and questions.
For example, say you want to organize a webinar about streamlining communications with vendors. If one of your webinar sessions covers sending faxes, your playbook would need to include an in-evidence section along the lines of "How do I fax from my computer?" Doing so will enable your attendees to find the content you're discussing quickly and engage better with the webinar.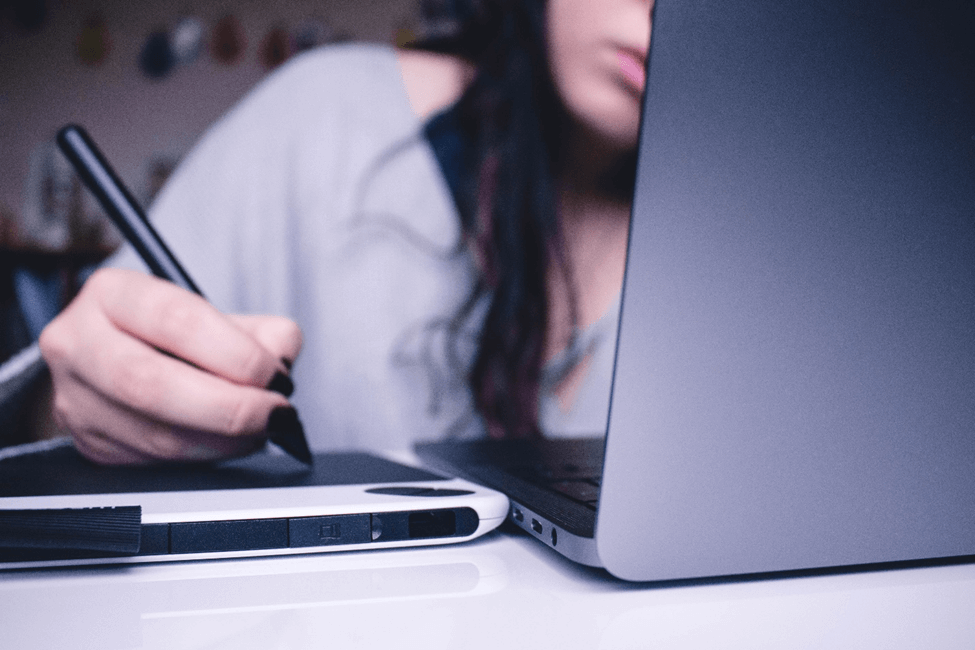 6. Reuse and Repurpose Your Webinar Content
If you intend to shelve your webinar once it's done, especially a successful one, you're missing a rich opportunity to repurpose its content and maximize its ROI.
We all know a solid content marketing strategy is at the core of any profitable business. For it to perform well, though, you must keep your content varied and captivating.
As such, you should craft several types of deliverables, including blog posts, landing pages, and social media captions, to name just a few.
But, if you're pressed for time and struggling to find new ideas for share-worthy content, you can simply reuse your webinar. By tweaking its format and adapting its tone, you can repurpose it as a news update on your corporate website, a newsletter, or even an engaging podcast.
7. Ask for Feedback From Your Attendees
One of the best ways to judge if a webinar was successful is to ask your attendees directly. Even negative comments can become invaluable tools to help you improve.
As part of your webinar prep, craft a document to collect guest feedback. This could be a standard questionnaire, a survey, a poll, or something similar.
Try to keep it snappy, relevant, and attendee-focused. Continuing to engage your audience once your webinar is over is another great way to maximize ROI, and this is what post-webinar feedback can help you achieve.
8. Analyze Your Results
Lastly, for optimal webinar ROI, you need to invest time in an in-depth analysis of your event's performance. There are several virtual event metrics you should track, including:
Number of registrants versus actual attendance
Number of conversions as a result from the webinar
Lead generation and conversion rates
Industry benchmarks (e.g.: what are the average attendance and/or conversion rates from webinars in your specific sector and from your competitors?)
Company-specific benchmarks (e.g.: how did this webinar compare to your previous ones in terms of attendance and conversion?)
By keeping a close eye on these, you'll gain a realistic view of how your webinar performs and what tweaks you should make to your next session.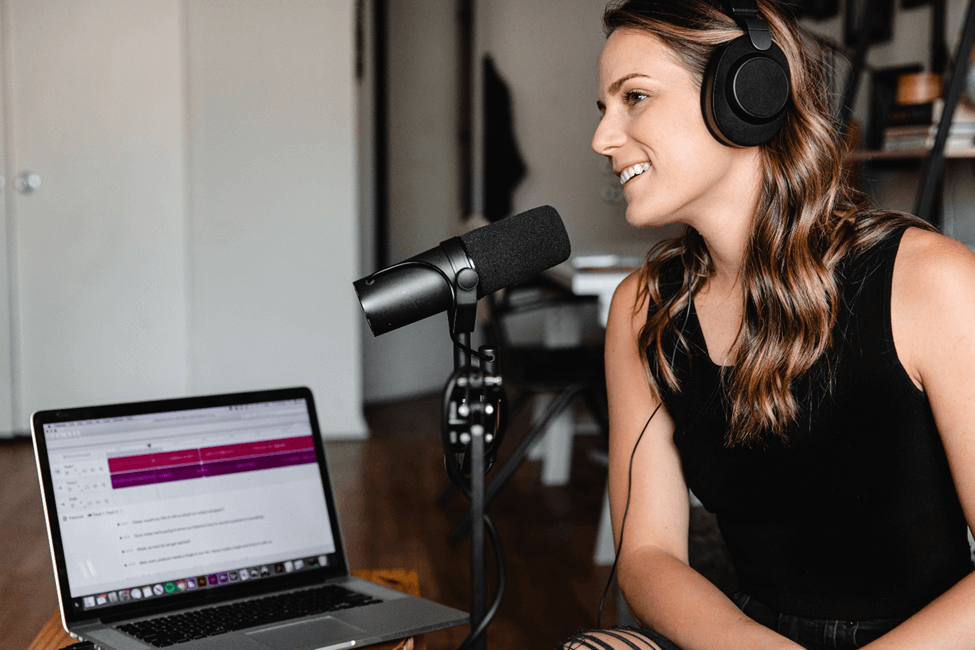 The Bottom Line
Webinars are an effective business tool, whether to share knowledge with globally distributed teams or to attract new leads interested in a product launch.
To maximize your webinar ROI, adopt some or all of the strategies we've broken down, including repurposing content, making registration quick and hassle-free, and tracking relevant metrics. With the right combination of tactics, you'll soon see your webinars pay out in dividends.