Prior to founding getlvrg.com, Mike Cooch has been building successful online businesses for over 10 years. During that time, webinars have always been and continue to be an essential part of the sales process and how the business is run overall.
Mike went as far as launching his second business — a software + service marketing outsourcing company — using webinars as the primary sales channel. He and his team managed to grow that business to over $300 000 in monthly recurring revenue in under two years from the webinars they've been running.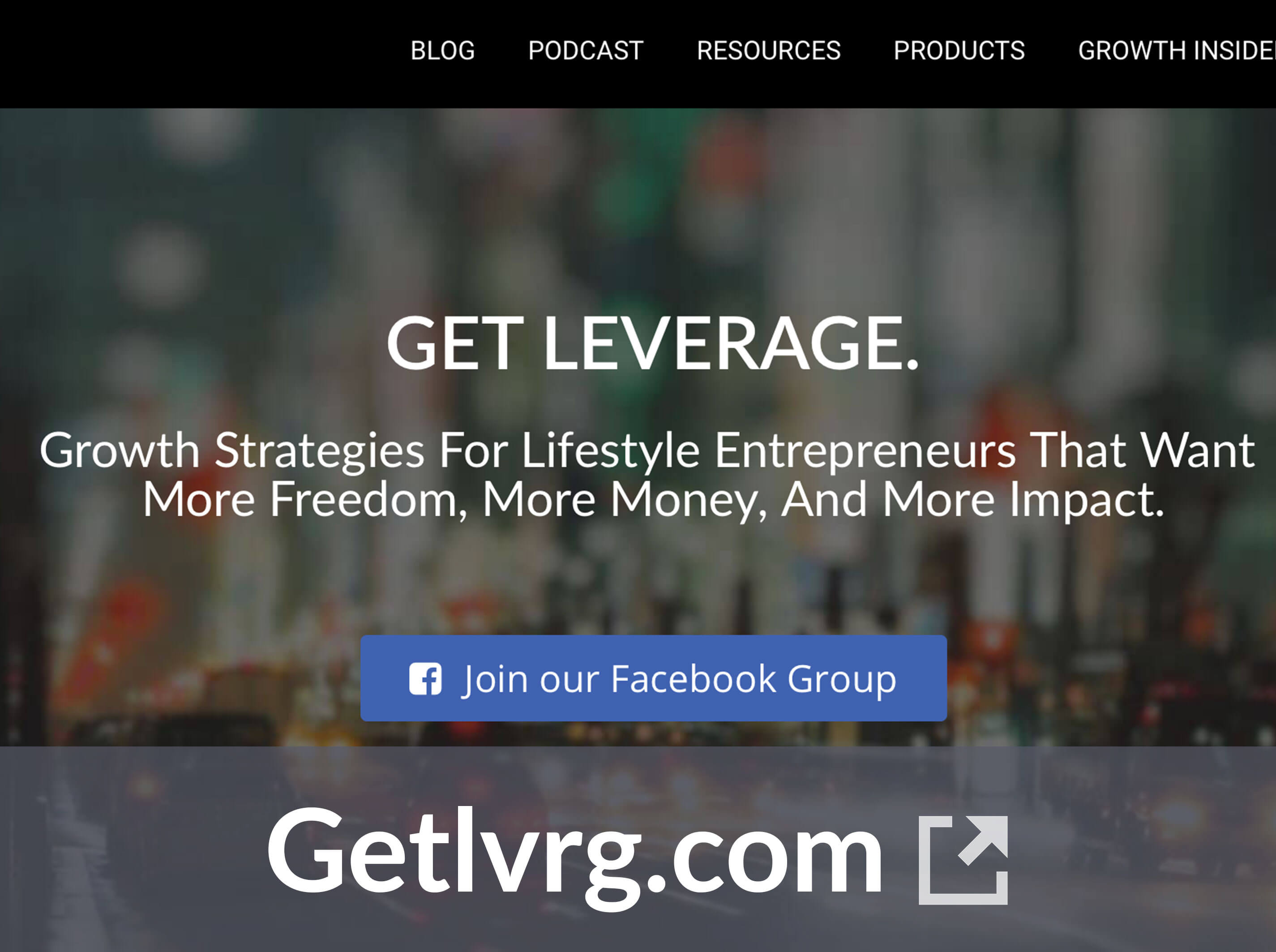 Webinars as a Tool for Competitive Advantage
He first discovered the immense value of webinars a decade ago while building his IT management company. Stuck in a very traditional service model at the time, their competition was operating strictly locally, doing sales or providing service only face-to-face. Mike was focused on scalability and decided to take a different route: the company would provide services remotely. In turn, this also made them realize that the sales process had to be adjusted the same way. At that time, their target customers were accustomed to in-person sales meetings.
When Mike and his team brought their business to the point where they could provide high quality service to anyone, regardless of their location, they realized they could sell exactly the same way, using webinars. That immediately gave them a huge competitive edge over the strictly local competition. Doing sales through webinars allowed them to access customers all across the country and scale the business effectively.
The biggest thing [about webinars] is the scale and cost-effectiveness of being able to connect with somebody for a high quality sales presentation.
Due to the target audience in all of his companies being mostly small businesses, Mike always looked for one-to-many sales opportunities, which are the only way to grow your business in this setting. Webinars are a perfect solution for this because, while you are in a one-to-many sales situation, it can still be very personal; you have the opportunity to demonstrate your expertise and answer questions directly.
"V" Is for "Value"
Today, at getlvrg.com and his other endeavors, Mike continues to favor webinars for sales and lead generation. Webinars bring in new prospects and sales in a way that allows him and his team to add value during the sales process, instead of straight pitching. Mike believes in VIP selling, where "V" stands for "Value." Webinars allow them to build a personal connection and trust with their customers, all done in a cost-effective manner that doesn't take anything away from the quality of that connection and services provided.
I want to add value in my sales process, not just pitch. And webinars, I believe, is the easiest and most effective way to do that at scale. Because you have the opportunity to really connect with people and demonstrate your expertise.
Aside from a sales channel, webinars also play a role in customer retention. Having recurring revenue programs, Mike and his team make it a priority to deliver value consistently to their customers and make it worthwhile for them to continue, using webinars extensively for this as well.
On average, Mike's webinars receive around 500 registrations, with a whooping 40% attendance rate! Sales numbers depend on the offer, but usually range within 5%–15%, so it's a no-brainer that running them makes a huge, positive impact on the bottom line.
When Demio Arrived on the Scene
At the beginning of his online entrepreneurship, Mike was running his webinars with GoToWebinar. Although unhappy with the price and certain limitations of the platform, at that time, GTW was the market leader and didn't put much effort into development. In addition, GTW seemed to cater mostly to corporate businesses, that used webinars for meetings or education purposes.
Other, more innovative players kept on popping up in the field, but none of them made reliability their priority. This is the number one thing people require from a webinar platform in order to deliver their presentations and get the value they expect. Neither GTW nor the newer solutions seemed to get that webinars were also used for sales and marketing purposes.

This is how Mike discovered Demio, as the platform had his biggest needs covered: a reliable solution that allows you to turn your webinars into a sales and marketing machine. Having run the IT management company in the past, Mike has seen many great tools remain unused due to their complexity. So, he appreciates Demio for its incredible simplicity that allows anyone to use it.
I want to add value in my sales process, not just pitch. And webinars, I believe, is the easiest and most effective way to do that at scale. Because you have the opportunity to really connect with people and demonstrate your expertise.
Mike and his team use the integration between Demio and Drip extensively to market their webinars. It allows them to remove manual processes and save time, all while making sure people receive the necessary information to make a purchase, get placed on the right lists, and so on, everything tied together with their webinar attendance and interactions.
Webinars can be instrumental in the development and success of an online business. When done right, they allow you to attract new prospects, build relationships, and close sales in a cost-effective and convenient way. Establish your goals and strategy, and go for it! Demio is here to provide you with all the tools to get you there.