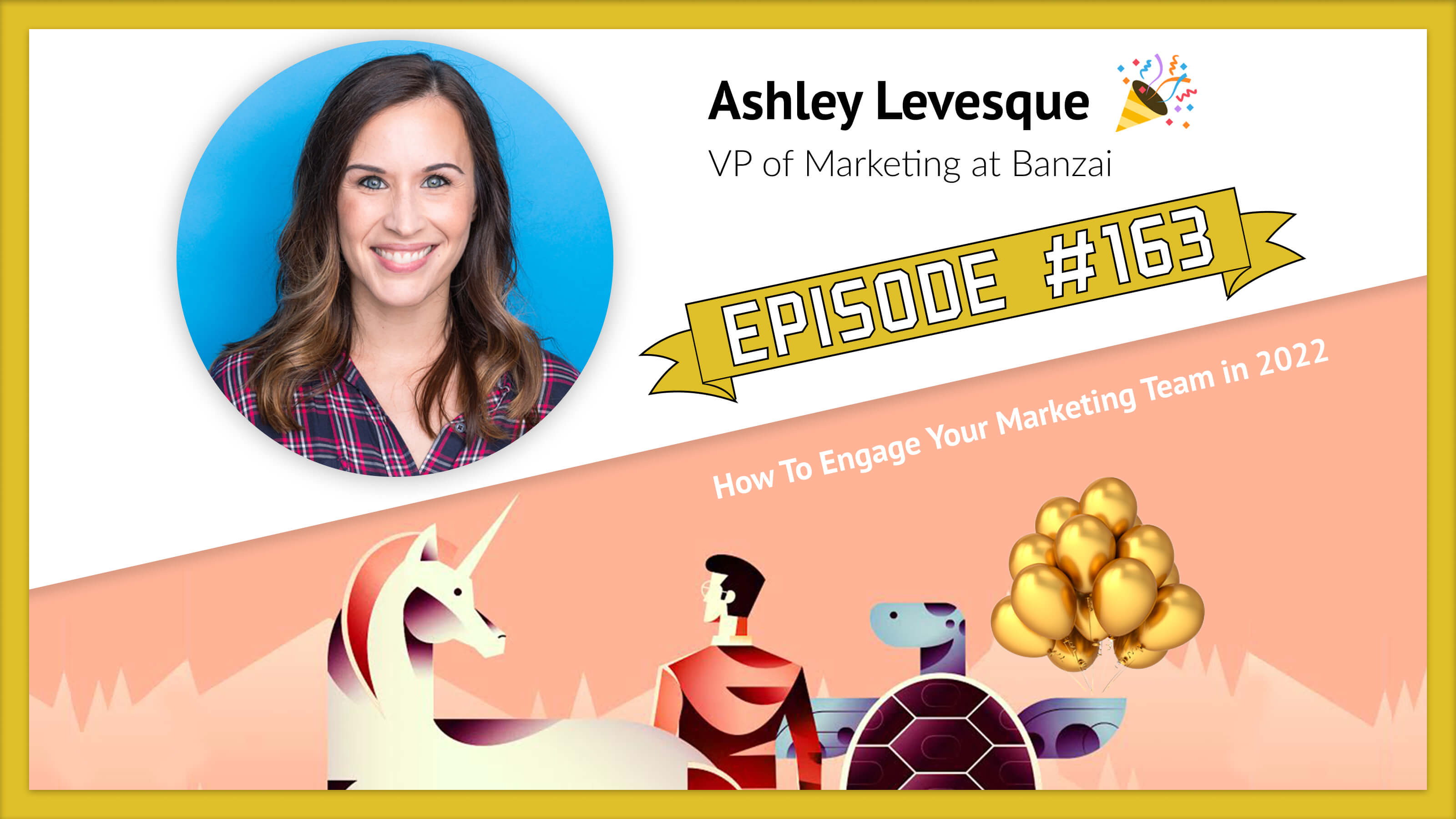 Welcome to this special SaaS Breakthrough episode with our host, Ashley Levesque, covering six ways to keep your marketing team engaged in 2022.
We all kick off the new year building OKRs, strategies, and designing tactics, but we may not spend enough time thinking about how to prepare our teams, or how to keep them engaged and motivated through the year.
This episode solves that problem. Enjoy!
Isn't it time to level up your scrappy marketing team with a weekly dose of high-octane content?!?