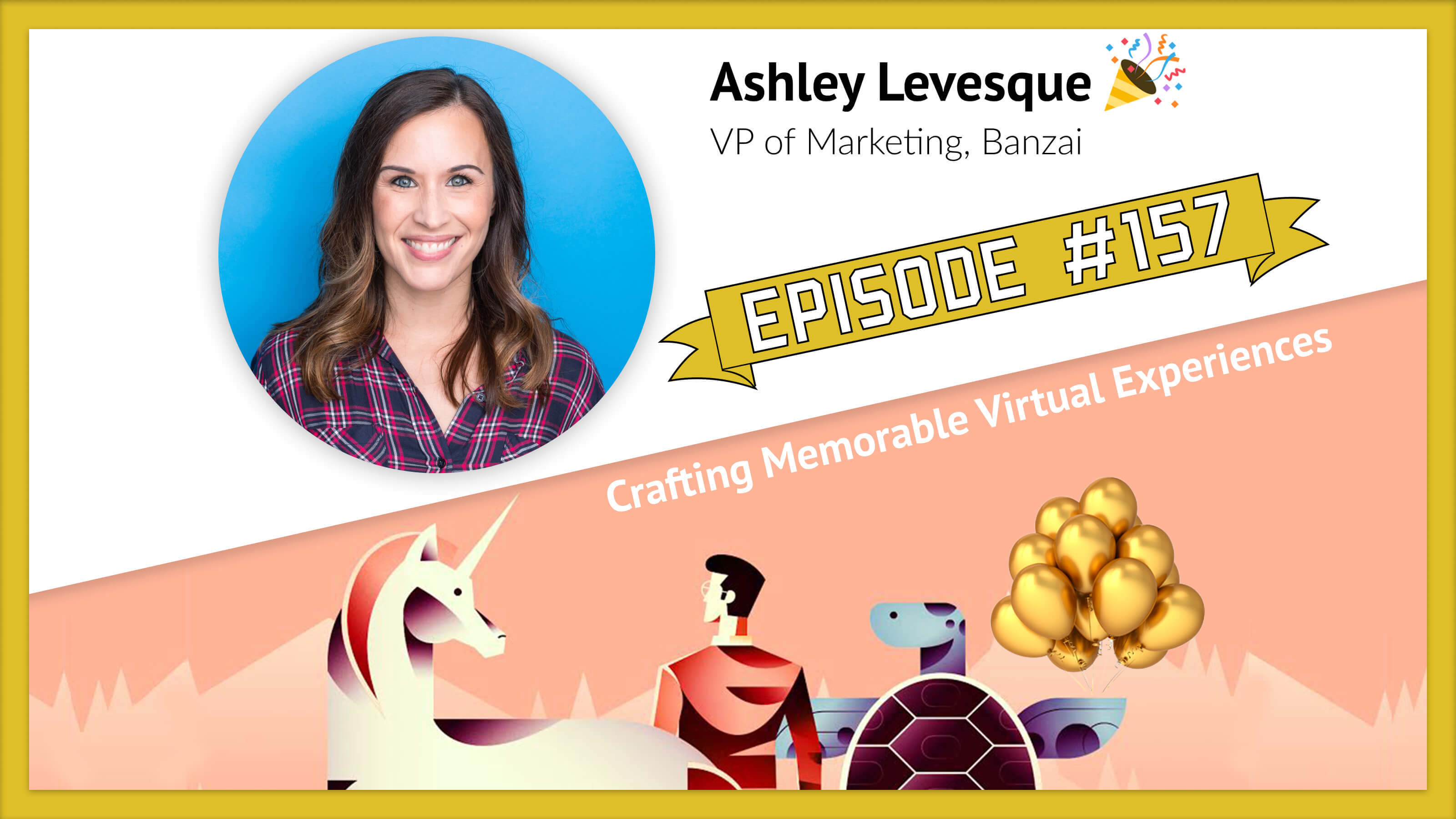 Welcome to a special SaaS Breakthrough Episode with our host and Banzai VP of Marketing, Ashley Levesque, covering Six Tactics To Create Memorable Virtual Experiences.
As marketers, we have the responsibility not only to run events, but to craft memorable experiences that highlight our brand, our humanity, and our desire to connect with our attendees.
In this episode, Ashley will guide you on how to implement each tactic, using examples from her own experience running webinars and virtual events. Enjoy!
Isn't it time to level up your scrappy marketing team with a weekly dose of high-octane content?!?