When you address your target market through webinars and live events, you expand beyond local segments and attract global prospects. That wider range makes webinars a popular method of audience outreach and lead generation for marketers. Optimizing your webinars for a high return on investment (ROI) brings greater benefits to your business. An improved ROI requires a few key strategies, one of which is reducing the time and cost associated with creating webinars in the first place.
To get more out of your live events, you need to boost your webinar ROI, increase engagement, and drive post-event actions that grow your bottom line. Although a tall order, that investment will not only earn you more attendees who stick around, but it can also yield more profitable results. Improve the ROI of your webinars by updating your current creation strategy with the fresh strategies contained in this article.
Here, you'll learn how to maximize the results of your marketing content creation. Whether you cater to a large webinar audience and want to gain more conversions from them or you see smaller attendance numbers and want to grow them, this guide will help you move closer to achieving your webinar goals and realize a higher ROI for each event.

Start by Evaluating Success
First, determine what a successful webinar or other virtual event looks like for your company. A solid definition will help you recognize the challenges you face so you can incorporate marketing strategies to overcome them. Establish key performance indicators (KPIs) to quantify the effectiveness (or lack thereof) of both your event and marketing performances. Key metrics to measure include the number of webinar registrants who convert to attendees, your conversion rate, and your audience engagement rate. Demio's analytics tools make it easier to evaluate the success of all your webinars.
What Do Your Webinars Lack?
There's always room for improvement, so hone in on where your webinars fall short. Do you see low attendance numbers or return rates? Does your audience stop paying attention at certain points? If engagement is lacking, you need to make your webinars more interactive.
What Do You Want to Achieve?
Are you trying to strengthen the loyalty of your webinar attendees or increase sales? Do you want to produce less expensive webinars while increasing turnout to boost your event ROI? In this case, you would need to better align your marketing strategy with your webinar goals.
Increase Registration Rate
To bear more fruit from your webinars, it's critical to increase your audience registration rate. The more registrants you have, the more attendees are likely to show up to your webinars, which increases participation rates overall. Take advantage of your webinar platform's analytics tool to determine where your audience is most active and where they drop off during your event so those who do register and attend your webinars are well served in future webinars.
Here's how to get your registration and attendance numbers — and, as a result, participation — higher so you get a stronger ROI on your webinars.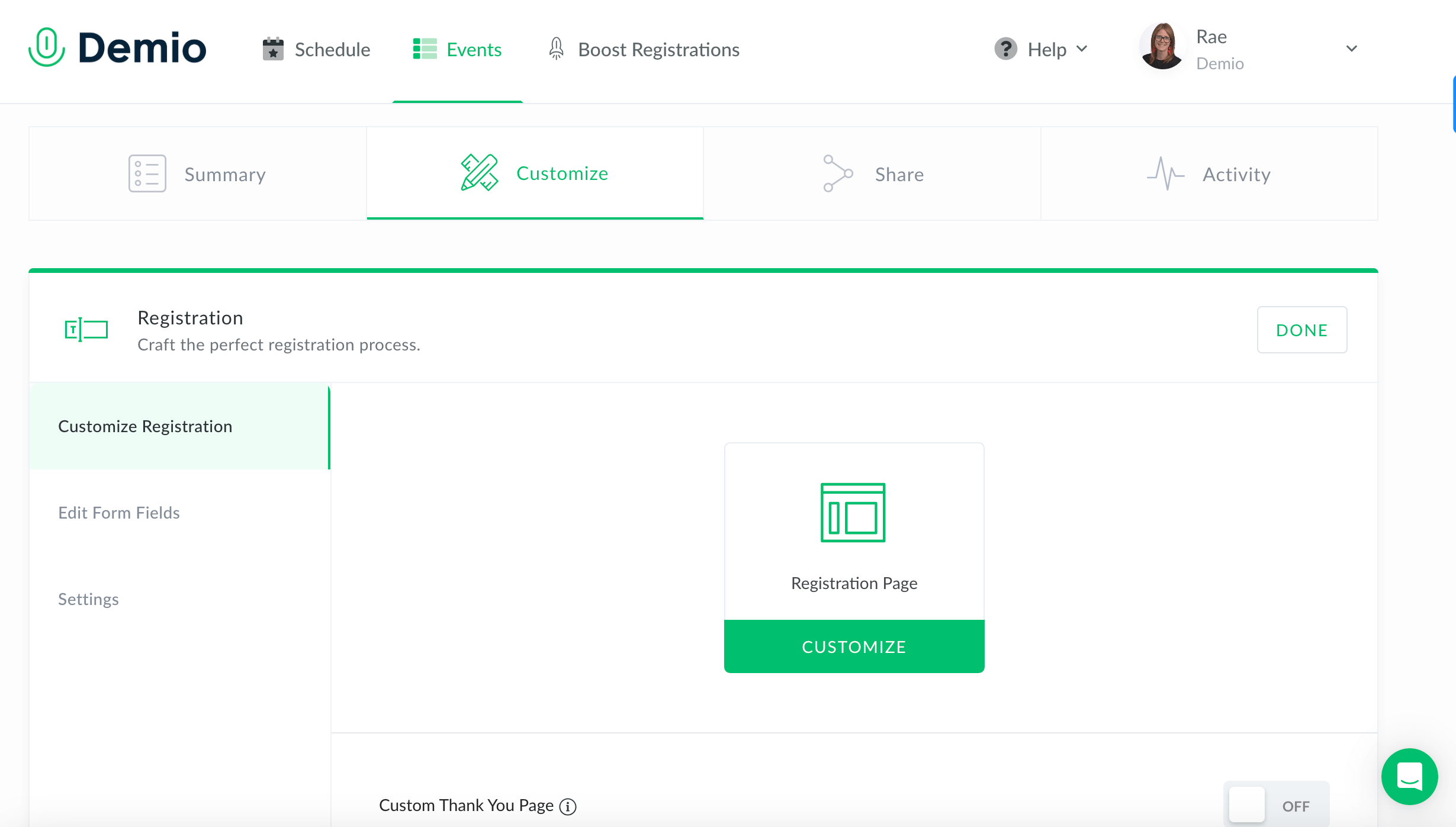 Analyze Your Marketing Channels
Pinpoint marketing channels yield the strongest results for your online events and invest in them further. Promoting online events across multiple channels, especially the ones your target demographic uses most, helps you secure more webinar registrants and accomplish your goals. Demio's webinar platform simplifies this through its integrations with multiple social channels to maximize exposure for your webinar and contribute to a higher ROI. Its integration with Drip, for example, can increase your webinar attendance rate and, in turn, your webinar ROI.
Focus Your Marketing Efforts
Narrow your advertising efforts to hone in on your intended demographic and select the marketing tools that work best for you. The goal is to spend less money on promotion and creation while still pushing large audience turnouts. By focusing your marketing activities on one or two goals rather than a broad objective that's harder to quantify, you'll produce more valuable results.
For example, focus on promoting webinars to targeted registrants, or revamp your email marketing strategy to achieve a higher click-through rate with your audience.
Build Connections
Connecting with your audience supports your brand, deepens customer loyalty, and converts prospects into qualified leads and leads into buyers — and webinars are ideal for building those connections. Building these connections increases audience participation and even more importantly, their loyalty.
Foster Engagement
Engage your audience by inviting them to participate in your webinars. Polls, surveys, Q&A sessions, and chat features all encourage attendees to be active and hold their attention longer, which helps move them along their buyer journey. Track the engagement features that resonate best with your audience and double-down on those efforts.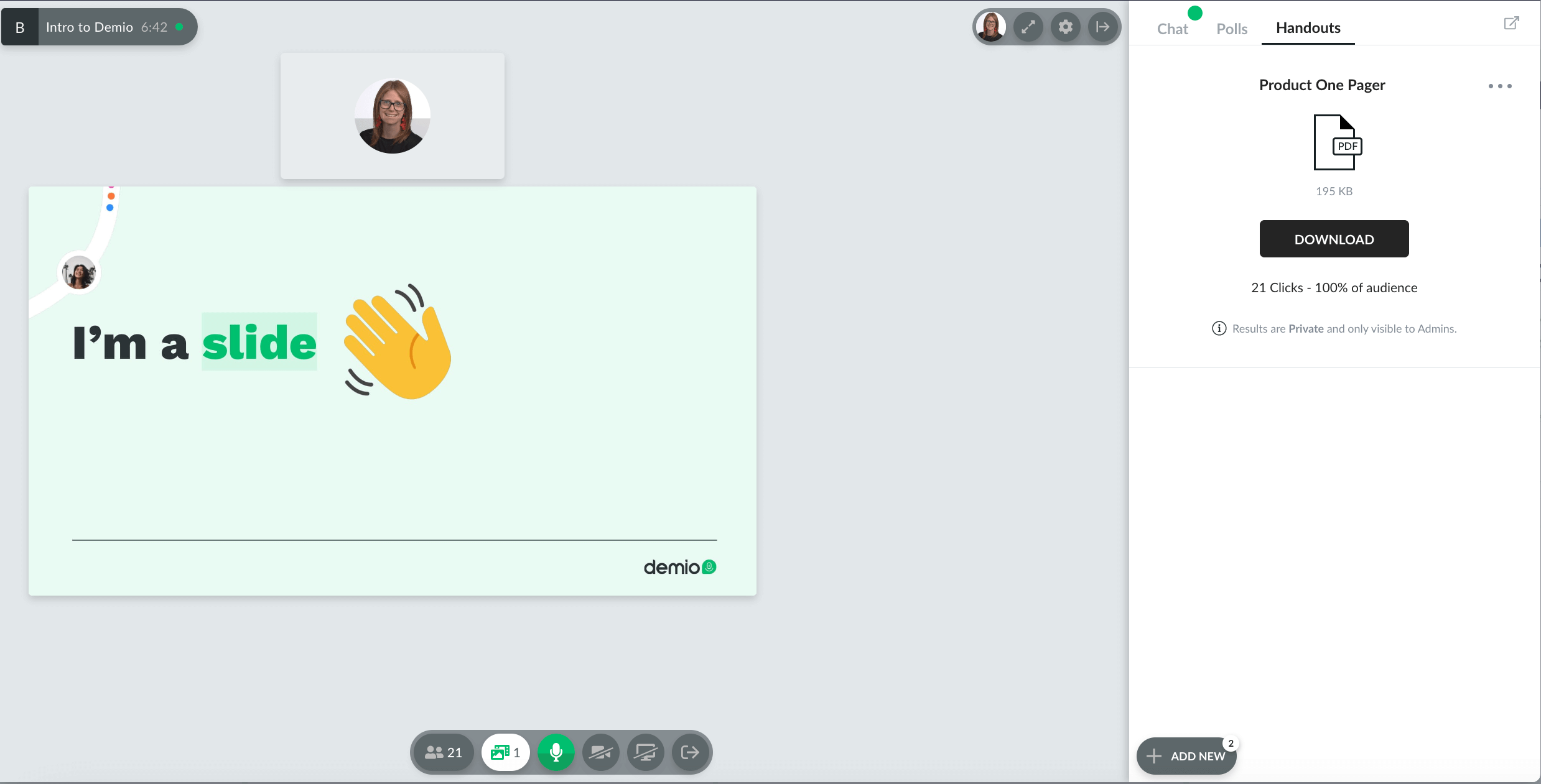 Choose the Right Speakers
Webinar speakers should be great storytellers and credible thought leaders. Find quality speakers by networking with fellow businesses, researching your industry for experts, and utilizing professional social media connections such as LinkedIn. A great presenter will draw an audience in and guide them through the event to the end, inserting quality calls to action (CTAs) to continue moving attendees to the next stage of sales (and thus improve ROI).
Invite Influencers
Influencers leverage their popular status on social media to push your brand to their followers while encouraging yours to remain loyal and connect more with you. Work with influencers to promote a new product reveal, sponsor an unboxing segment, or cooperate on interactive marketing campaigns. This type of brand awareness can increase value both for you and your audience and make your webinars far more entertaining to participate in. If you're having trouble building your brand's authority in your target market, influencers are a great way to secure the status you desire.
Improve Lead Quality
Who are your leads and how do they find your business? What channels lead them to you? How can you better serve these prospects with your webinars and virtual events? One way to answer these questions is by simply asking more about your audience during the registration process. This will help you form a detailed ideal customer profile (ICP).
Match Leads With Your ICP
Your ICP won't always exactly match the demographic attracted to your brand. So, you need to delve into your target segment and modify your ICP accordingly so you continue to entice the right leads. Demio's integration tools makes it easier for you to reach a broader audience and analyze webinar responses after promoting to new demographics. This helps you modify your ICP to a more appropriate demographic over time.
Gain More Qualified Leads
To draw in more qualified leads, market to them directly and craft webinars targeted to their pain points. Sending surveys and listening to audience feedback will allow you to fine-tune your promotional tactics and your live webinars to meet the needs of the prospects who are most likely to commit to a sale.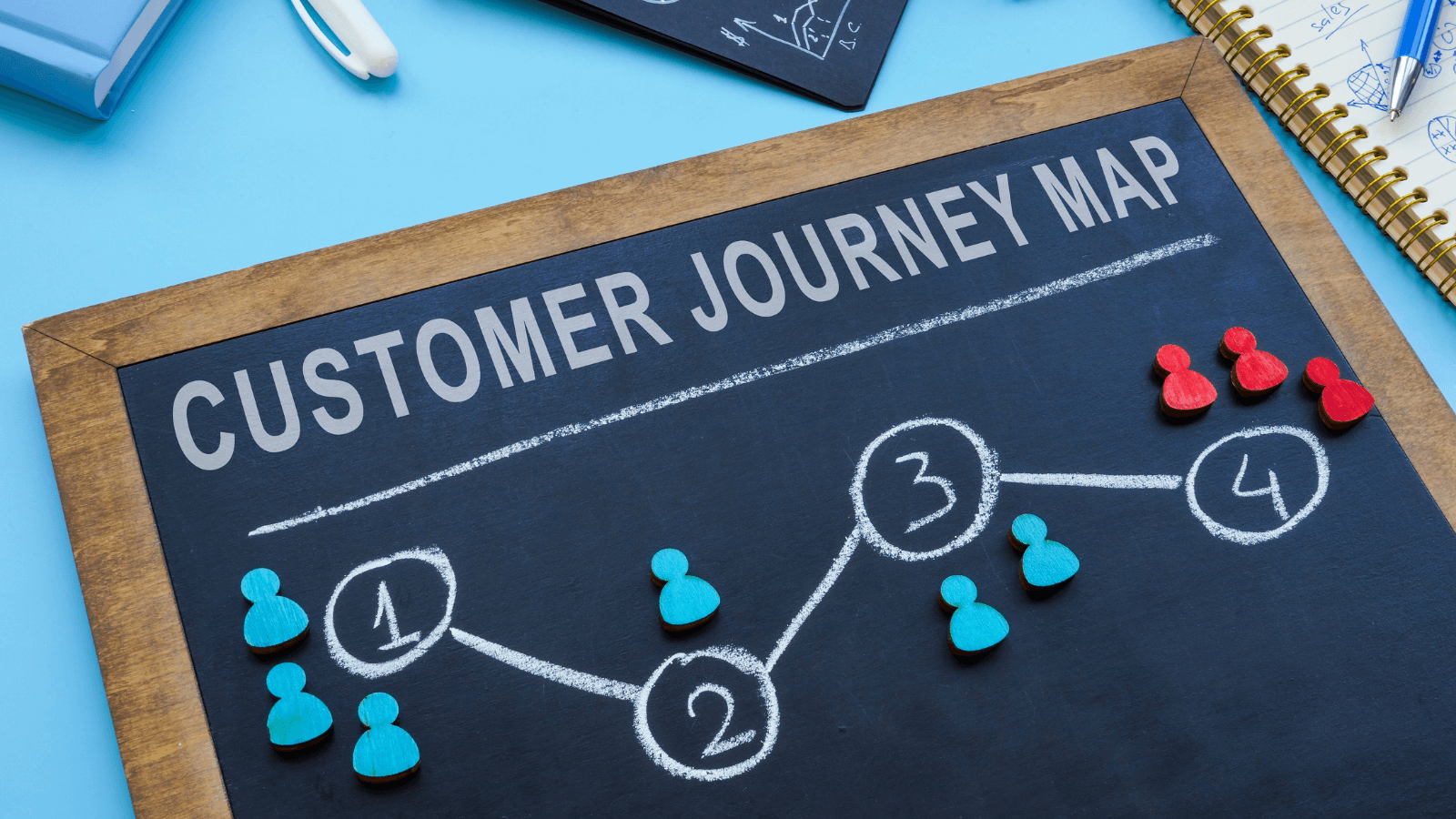 Create an Effortless Customer Journey
If the customer journey is difficult or requires ample effort or research on the consumer's part to connect with your brand, they'll go elsewhere. There's enough competition to meet their needs, so you need to give this element your full attention to grow your brand awareness and generate higher profits. Differentiate your name by creating an effortless customer journey.
Map Your Buyer's Journey
How do leads transform into buyers? Maybe they find an ad for your brand online, click on a registration link, attend your webinar, then click on a CTA or perform another featured action that results in a sale. Break down your current buyer's journey so you can simplify it. The goal is to make them feel like you're inviting them to something of value because the journey was more targeted to their needs.
Simplify the Path to Conversion
To turn more registrants into attendees and more attendees into conversions, simplify the path forward.
You can do this through targeted email marketing, where you personally reach out to potential leads so they can skip some of the steps in the journey and feel motivated to continue. Email subject lines should be direct and not salesy in their approach so they're more likely to be opened. A drip campaign is an excellent strategy for building brand awareness and creating anticipation without overwhelming your audience. CTAS should relate to upcoming or future webinars and should always encourage prospects to register for events.
You can also encourage attendees to book a demo (which Demio offers for free). Make direct contact with sales and customer service departments easy for prospects so they can be guided to the next step in the buyer's journey.
Take Advantage of On-Demand Webinars
On-demand webinars are a great way to increase your event ROI by working smarter, not harder. Since they can play anytime a registrant clicks on the session link, or air at pre-selected times, you don't have to be present for every event. This means you can repeatedly monetize a single webinar, which greatly extends its shelf life.
Reach a Wider Audience
You can serve several time zones (and thus reach a wider audience) when you incorporate on-demand webinars into your marketing strategy. Leads interested in your brand can attend at a convenient time for them, and you don't have to worry about hosting an event at odd hours of the day.
Capitalize on Motivated Leads
Capture prospects who are already motivated and move them further down the pipeline by enabling them to sign up for same-day on-demand or automated webinars. You spend less time and money promoting your registration links when leads are self-motivated to join. Further, their pre-existing interest also increases their chances of converting at the end of the event. Just make sure your webinar content is accessible and incentivize potential customers with promo codes, discounts, and other CTAs.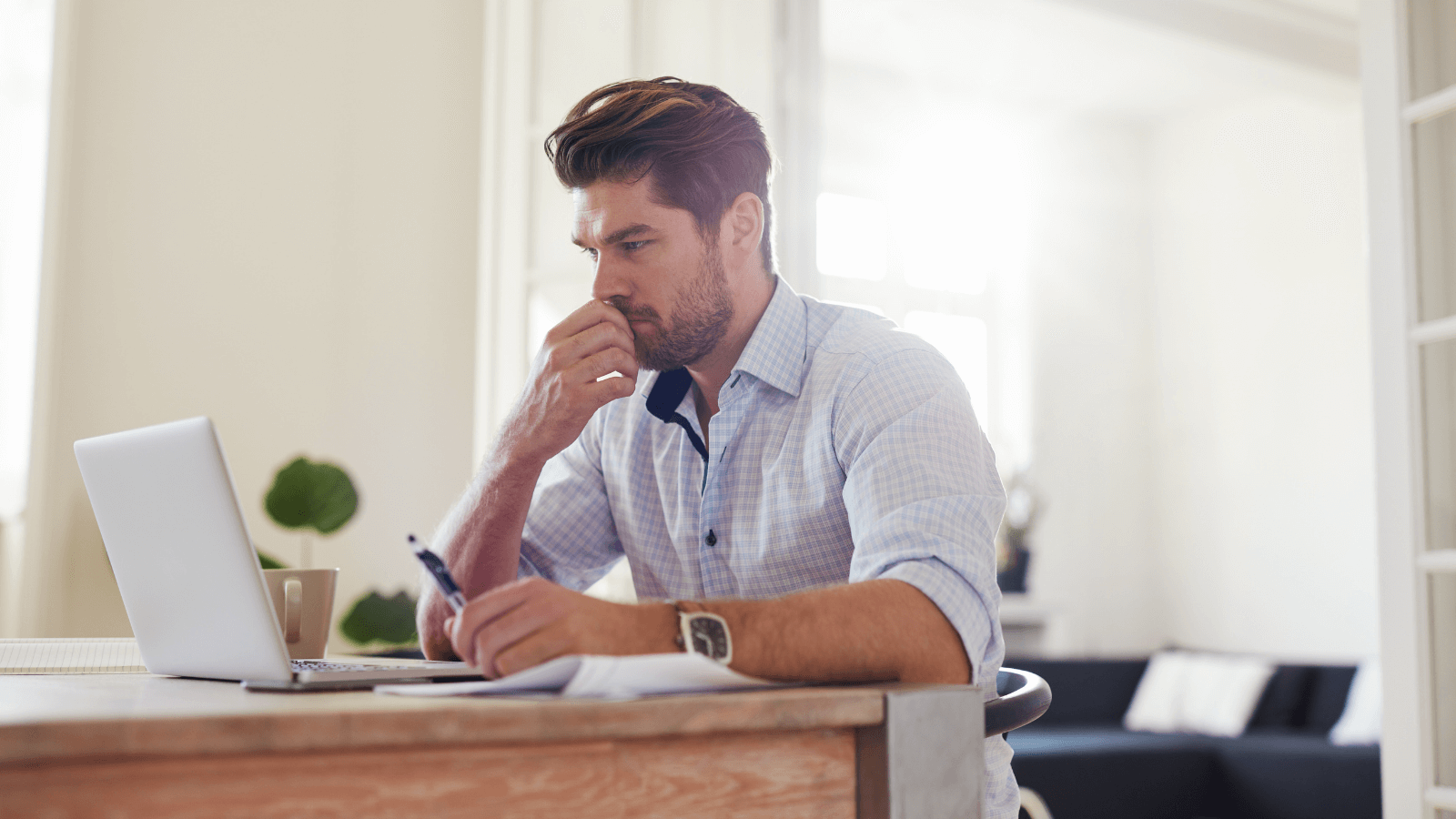 Spend Less on Content
Every time someone accesses an on-demand or automated webinar, you potentially discover a whole new audience. You're able to generate profit from the same content repeatedly, which increases your webinar ROI while saving you from having to craft new content over and over.
Although virtual events aren't hosted live, you can still see impressive audience engagement. A robust webinar platform lets you incorporate lots of interactive elements into your sessions for active participation among attendees. That makes them feel like they're part of experience and, in turn, fosters connections with your brand. You can even run a chat in real time during a pre-recorded event to further mimic the feel of a live session (as long as your event platform of choice offers this feature). For example, check out Demio in comparison to Zoom.
Wrapping up
Increase both your sales and webinar attendee numbers by implementing strategies to optimize your virtual events. Focus on deepening your understanding of your target audience, marketing wisely, and reusing content in the form of automated and on-demand webinars.
Your audience values rich interactions, and Demio can make that happen with ease. Demio is the webinar platform of choice for building high-quality, engaging webinars that exceed expectations and help improve your ROI. Whether you're new to webinar hosting or you're a professional who wants better results, give Demio a try. Get started for free or book a demo today.

Frequently Asked Questions About Webinar ROI
What is the ROI of a webinar?
The ROI (return on investment) of a webinar is what you gain from the event versus what you've financially put into it. The return can be monetary in nature or relate to the achievement of specific goals.
How do I increase my webinar conversion rate?
To increase your conversion rates, target your intended demographic more directly, include more relevant CTAs in webinars, and engage your audience members consistently.
How do I increase participation in a webinar?
Incorporate interactive elements, such as polls, surveys, live chat, and featured handouts to help increase participation in webinars.