You've probably heard of (or, in the most desperate of moments, used) almost every lead generation tactic out there. A short list of "recommended lead generation ideas" sends you to all kinds of bad ideas, like scraping LinkedIn for email addresses, cold emailing, cold outreach using another software — you get the idea.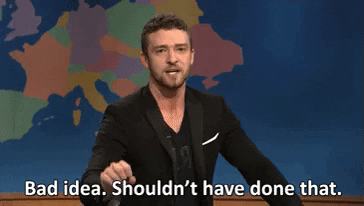 No judgment! We get it, lead generation is one of the greatest struggles for B2B SaaS companies. Whether you're in sales, are a Founder or CEO, or Head of Marketing for a SaaS company, you know without consistent leads, your business is dead.
Inside Sales found almost half (49%) of sales and marketing leaders struggle with acquiring leads. The only difference between large companies and small companies in regards to lead generation is that larger companies struggle to find quality leads.
Demio has found a better way!!!
No more "pray and spray" marketing techniques, no more crossing your fingers that your cold email campaign won't be shut down and reported as spam.
We know webinars can help immensely with lead generation, because 60% of webinars are designed to move a customer from unaware prospect to loyal customer. (The 2017 Big Book of Webinar Stats).
Now, I'm not going to patronize you with a post about how easy it is to click publish on your first webinar and have the money start magically roll in.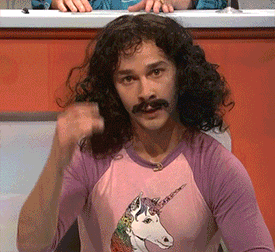 It's not that simple; there's a lot to dig into about how to set up and market your webinar, but… if you heed our advice, you can toss those old lead generation "strategies" in the trash.
Why Is a Webinar a Great SaaS Lead Generation Tool?
Webinars do many things that work in your favor for lead generation.
They get you, a person with a personality, voice, mannerisms, and a sense of humor, in front of your audience in a casual and convenient way.
They position you as the expert: you're the one who knows how to solve problems and can help.
They are also instant content generators for all of your social platforms and email lists, and they help you nurture your audience with minimal effort.
Let's take a closer look at each reason webinars make great lead generation tools.
Free SaaS Webinar Recipe Book
SaaS experts share their hidden recipes to successful webinar campaigns.

All sprinkled with a dash of fun. Download your free book below
You're the Expert on the Matter
When you host a webinar, whether you're flying solo sharing a joint webinar, or a panel discussion webinar, you are the subject matter expert. You will spend, on average, about an hour sharing your knowledge and expertise with your audience.
Why does being the expert generate leads? Well, a Nielsen study from Relevance found expert content increases purchase intent 38% more than branded content and 83% more than user reviews. That means your audience wants to be certain you know your stuff, and when you show them you do, they will be significantly more inclined to buy from you.
Free SaaS Webinar Recipe Book
SaaS experts share their hidden recipes to successful webinar campaigns.

All sprinkled with a dash of fun. Download your free book below
How To Show Your Expertise
Your webinar should be on a topic you could talk about for 30 minutes with no prep. Kind of like that viral Tweet, you want to make sure you know your topic inside and out.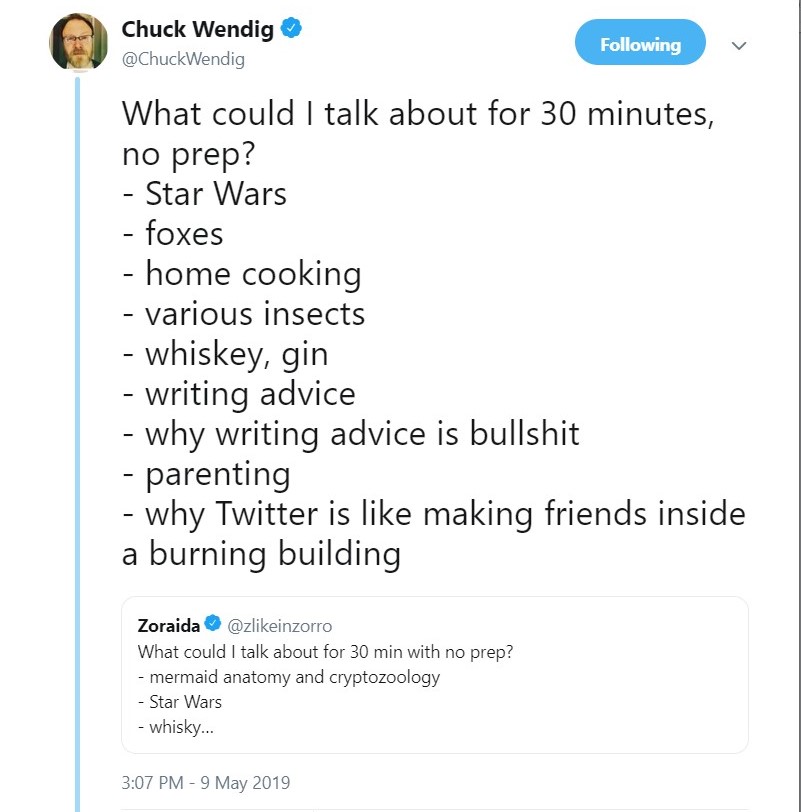 Your topic is likely to be something you know well and are very passionate about, so it's important that you are able to share that information with your attendees.
Our rule of thumb with sharing information during your webinar is "less is more," and that's not because we're greedy or selfish. No way! Rather, we've found that when you throw out every little detail of information you can, your attendees easily go into information overload and either disengage or simply leave.
Q&A Time
There's nothing that says "I'm an expert" like giving time for unscripted, unknown questions from the audience right there on the spot. Finish each webinar with some question and answer time. You'll work on building trust, relationships, and show off your expertise.
Let's Get Personal
Personalization and customer experience are all the rage these days. CRMs, segmentation, integrations, and tracking and targeting tech has advanced so much that it's cheaper and easier than ever to personalize your customer's experiences.
Why is customer experience such a hot topic?
Because customers are demanding better experiences and more personalization. Customers are no longer looking for the best price, but rather are loyal to the best experience. Harvard Business Review found that with subscription-based companies, when a customer rates their experience highly, they have a 74% chance of being a customer in a year, and they are likely to be a loyal customer for another six years. Talk about customer retention!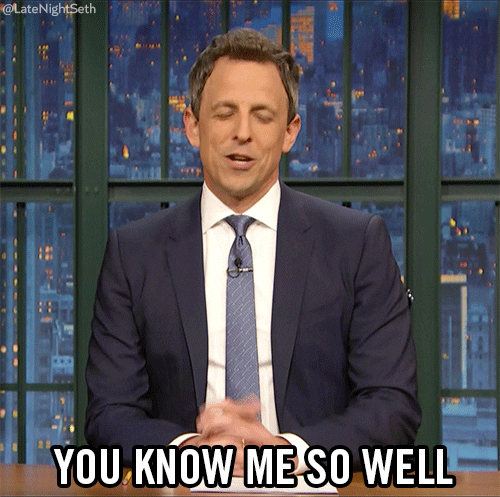 How To Create a More Personalized Experience
A webinar gives you plenty of opportunities to create a personalized customer experience for your audience.
Registration Page
Your registration page is one of the first impressions of your entire webinar. When creating your registration page, think about how your potential leads will read the form. How will they fill out each field? Consider where they're likely coming from and what device they will be on.
Tips for a High Converting Registration Page
Keep the page clean and clear of distractions. There shouldn't be any pop-ups or other outbound links on this page. The only thing you want your potential attendees to be able to do is register for your event.
Be very considerate of what fields you require to be filled out. If you require too many inputs, you risk overwhelming your prospect and could lose them before they've even registered. An email address and name may be all you need to register and segment them before the webinar.
Write clear copy. On the registration page, tell prospective attendees exactly what they will learn during the webinar, the value you'll be sharing, and what results they can achieve after they've attended. This is a great spot for testimonials and reviews of people who have used your product or service and had great results.
Have obvious calls to action. Some great options are:

"Register Now"
"Save My Seat at the Event"
"Yes, I want to attend your event"
"Sign Me Up!"
Nurture Them Before the Webinar
This is where email nurture sequences are your best friend. Did you know that "triggered email messages have 71% higher open rates and 102% higher click rates than non-triggered emails," according to The Giant Email Marketing Statistics Guide? That means the first email you send after they've registered for your webinar is the perfect opportunity to begin to grow that relationship.
If you segment your email list, you can ask them a question and give them an option to further segment themselves and their experience with you.
This is also the time to start engaging in and encouraging interactions with them. Ask them what they're most looking forward to during the webinar. Or, ask if they have any questions that they expect to be answered. I've always found it really relational when the person sending me an automated email ensures they are reading responses and encourages me to reply to them.
There's something about knowing they're waiting for a reply that makes me feel like this is a more personal conversation, even though I know it's an automated email.
Free SaaS Webinar Recipe Book
SaaS experts share their hidden recipes to successful webinar campaigns.

All sprinkled with a dash of fun. Download your free book below
Personalize the Webinar Experience
During your webinar, provide ample opportunity for engagement. Ask poll questions of your attendees and see the responses immediately. Ask them questions they can answer in the chat (simple questions that you know will be answered, "yes" is always a safe bet).
Speak to your attendees by name, welcome them, and thank them for spending time with you. This is a one-to-many interaction, but if you work to personalize their experience, it can feel as personal as a 1:1 meeting.
Personalize the Follow-Up
The follow-up allows you to continue the relationship you established during the webinar. Thank them for attending your webinar, or, if your data shows they weren't able to attend, have a triggered reaction in CRM that sends them a follow-up email with a recording to the webinar.
You can create a trigger that gives them the link to purchase if they haven't already, or thank them for their purchase during the webinar and send them an extra bonus. With the integration of Demio to Zapier and to your CRM, you are able to personalize these interactions.
Consistently Create Quality Content (say that five times fast!)
It's not easy to consistently create quality content. Between blogs, Medium, Youtube, Facebook, LinkedIn, Twitter, SnapChat, and Instagram, it can be overwhelming to publish things of value with a frequent pace. But creating quality content has a huge impact on lead generation.
In fact, "65% of salespeople who use social selling fill their pipeline, compared to 47% of reps who do not."
How Webinars Help You Create Consistent Content
Webinars are great content generators; a one-hour webinar could be repurposed into a month's worth of content. One webinar could have multiple uses, including:
Four 15-minute videos for Youtube
Divide the webinar into 3-5 minute videos for LinkedIn and Facebook.
Ask the poll questions on Twitter or Facebook to get audience engagement on those platforms.
Each Q&A question could be a LinkedIn or Facebook post or a Twitter thread.
Turn your slides into graphics for a LinkedIn, Facebook, or Instagram post.
Have the audio transcribed and turn it into a post for your company blog or Medium.
The most important thing to remember when publishing content is to publish where your audience spends most of their time, which varies from audience to audience.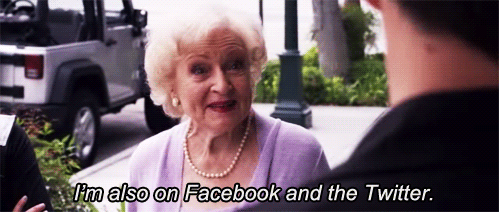 Wrap It Up!
Hands down, a well-executed webinar is the best tool in your toolbox for SaaS lead generation and an overflowing sales pipeline. Focus on sharing just enough information to show off your expertise without overwhelming your prospects. Give them the time of their lives with the feel of a 1:1 meeting, then crank out content for days — all from a one-hour event.
Do those things and you'll be one of the 60% that sees webinars take customers through the entire sales cycle.
Free SaaS Webinar Recipe Book
SaaS experts share their hidden recipes to successful webinar campaigns.

All sprinkled with a dash of fun. Download your free book below