A common misconception about webinars is that they're one-off events. But with the right on-demand webinar strategy, you can create an evergreen stream of leads long after your live event ends.
Just like a live webinar, your on-demand webinars have three components:
Let's dive in.
Building the On-Demand Webinar
The good news is, you completed 90% of the work when you built your live webinar. Now, it's simply adjusting the content for an on-demand audience.
Lazy marketers have given on-demand webinars a bad rap by pretending automated webinars are live, damaging their company's brand.
DOWNLOAD YOUR FREE WEBINAR STRATEGY CHECKLIST BELOW
Use this checklist
to design your very own high-converting webinar marketing strategy from scratch, then automate the process to attract high-quality leads.
We promise to never spam or send emails about cats.
Okay, maybe some cat stuff.
The key, especially for B2B audiences, is to be transparent. You can call the webinar a masterclass, a limited replay, an on-demand training — it doesn't matter, as long as your prospects understand it's not live.
Transforming your live event can be as simple as trimming down the file in Quicktime, or as complex as hiring a professional editor. If you want to find a middle ground, Descript is a powerful tool for editing videos and repurposing content.
In general, here's what to focus on when adapting your webinar:
Remove the boring parts (like the meet and greet).
Shorten your Q&A.
Eliminate unnecessary transitions.
The registration process will look similar to your live webinar, wherein a visitor signs up via a form. The difference is they're able to view the recording immediately, instead of waiting for a specific time.
Refining Content for Your On-Demand Webinar
In addition to an evergreen webinar, you have the opportunity to repurpose your recording into alternative pieces of content. Below are some examples.
Video
Short Videos
People don't always have a whole hour to watch your webinar. That's why repurposing your recording into bite-sized chunks can drive more engagement.
Take a killer three- to five-minute segment from your webinar and make it a standalone video. Boom! You've just spawned a new piece of content.
You can do this with videos from multiple webinars as well. I once ran a number of webinars with Allstate Insurance on several topics. Along with on-demand webinars, we also organized a video series called "Secrets of Top Allstate Agents." By creating a five-day email nurture highlighting a different video each day, we had a new campaign from only a couple hours of work.
Webinar clips are also terrific for social media. A one-minute clip can do wonders to boost your online engagement.
If you're thinking, "My clip has a boring slide. That won't make a good video," not to worry! Turn that video into an audiogram. Along with editing video, Descript is also excellent for creating audiograms quickly and easily.
Text
You spent hours scripting your webinar for a live presentation. Now, it's time to work backwards. If you structure the webinar properly, it should be straightforward to convert it into an ebook, blog, or cheatsheet. The options for textual reformatting are nearly limitless, but here are a few suggestions:
Blogs
For blogs, make sure your title connects to keywords relevant to your market. Use H2 heading tags, link to relevant content on your site, and add supporting images.
You can also embed webinar clips into your blog to increase engagement.
Ebooks
With ebooks, you should link to relevant site content as well. Use your brand colors, make the text easy to read, and include plenty of images. If design isn't your specialty, you can find an online ebook creator to simplify the process.
Cheatsheet
Take the top tips you mention in your webinar and reduce their word count as much as possible. A cheatsheet should be a single page.
Driving Traffic to On-Demand Webinars
Next is the key ingredient: traffic.
With on-demand content, you have a longer period to test traffic campaigns. Let's run through the different traffic sources you can leverage, from the easiest to the most complicated.
Nurture Campaigns
Adding your on-demand webinar to your warm email nurture is a great way to boost engagement with your list. Imagine this scenario:
It's a month after your live webinar and a number of new leads have entered your pipeline. In addition to your normal follow-up, you can now send them to the on-demand training and establish a constant stream of attendees.
Cold Outreach
A HIGHLY underrated use of on-demand webinars is in cold outreach.
Just like the warm nurture sequences, this provides another avenue to connect with your prospects. Instead of sending multiple emails asking for a meeting, why not include a link to that amazing on-demand webinar?
When I first delved into webinars, I didn't know anything about paid traffic — but I knew how to send cold emails. After a particularly interesting live webinar, I repurposed the recording and emailed a highly targeted audience that I knew would love it. All they had to do was opt in to access the training.
We ended up getting dozens of registrations for free. Talk about a great ROI! Since they opted in to our content, we could invite them to future webinars, reach out for demos, and send even more helpful information.
That's the point of creating on-demand content in the first place: it builds a lasting connection with your ideal prospects and customers. They may or may not buy your product after a live webinar, but if you consistently show value, the sales will come.
SEO
You can repurpose your webinar into different content formats (such as a blog post) that can rank on search engines.
Likewise, if you have a popular blog post, you can publish an on-demand webinar on the same topic and then add it as a CTA in the post. Instead of clicking away once an interested visitor finishes the blog, they can give you their email address in exchange for more information.
PPC
You can also advertise your on-demand webinars in PPC ads. Not only do you have more time to optimize your ad creative, but you can also run your campaigns for months on end.
Below is an example from a client's Facebook campaign for a competitive B2B audience, where we generated leads that cost anywhere from $7 to $12. You can see we also targeted top-of-funnel leads (completely cold), as well as middle-of-funnel leads (had engaged with some content).

Some fun facts to note:
The on-demand webinar campaign ended up costing half of what the live campaign did. Why? Because we had more time to test and improve ad creative. (Pro tip: ALWAYS test different images and videos in your Facebook ads.)
We were able to book qualified sales demos for less than $9 each by retargeting ads, not counting the leads who booked demos from an email sequence for the webinar.
Retargeting your webinar visitors with new messaging can maximize your trial sign-ups and paid conversions. It's also the most cost-effective way to test out a new platform. Instead of wasting a ton of money on unqualified, cold traffic, you can retarget the prospects who are already familiar with you.
Take a look at these retargeting campaigns from another client.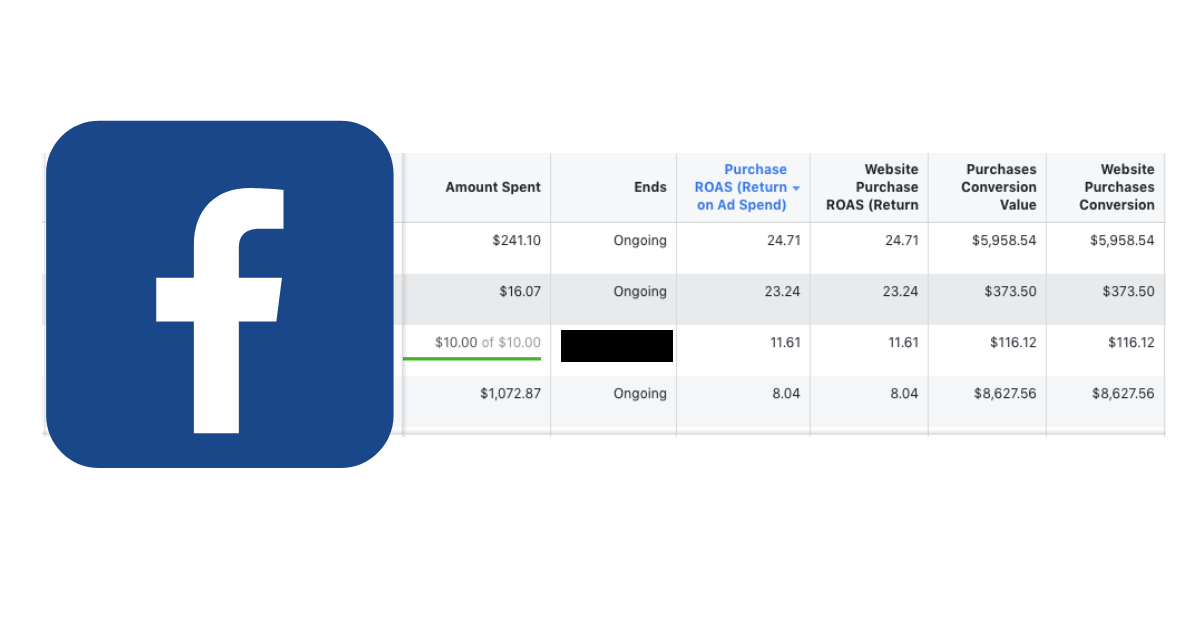 What's important to note is they weren't advertising to cold traffic on Facebook. As you can see, the results were incredible. The return on ad spend (ROAS) was anywhere from 800% to 2,400%!
Creating an Offer That Converts
Now comes the final component of the evergreen engine: the offer. One of the common reasons a webinar fails is because you don't have a compelling offer.
A primary element of this is relevancy. If you spend 45 minutes talking about best practices for email campaigns, you shouldn't pitch a landing page builder at the end. Make sure you connect your content to an offer that makes sense for your audience.
You also need to bring a sense of urgency.
Just like on-demand videos, lazy marketers have tarnished webinar offers with fake scarcity, countdown timers for non-existent deadlines, and all sorts of high-pressure tactics.

On the opposite side, B2B marketers can have too soft of a pitch: "Um, so check us out if you want. Okay, bye!"
Not good.
Instead of going to either extreme, you need to incite authentic urgency. Why should they talk to you now?
The offer at the end of your on-demand webinar must move your audience one step closer to their desired outcome, whether that's a free trial, a 1-1 demo, or something else. It needs to drive them toward the next milestone in their journey.
A little trick to make your offer more exciting is the "value stack." In addition to the free trial or sales call, you can add extra bonuses for taking action:
White-glove onboarding.
A deployment assessment.
A marketing blueprint.
Notice I didn't say anything about a discount. You don't need a discount to coax your customers into action. Remember, you're in the business of helping your customers achieve their goals. If you keep that in mind, formulating a compelling offer will come naturally.
Conclusion
On-demand webinars rely on one premise: providing valuable content to your ideal prospects whenever they want. It's an incredible way to build long-term relationships and engage with your buyers.
And this process doesn't stop once people buy your product. You'll find these principles apply to all aspects of your business, not just lead generation. This content can transform your customers into raving fans. If you struggle with onboarding, churn, or customer success, see what you can do to meet your customers where they are.
Remember, the live webinar is just the beginning.
DOWNLOAD YOUR FREE WEBINAR STRATEGY CHECKLIST BELOW
Use this checklist
to design your very own high-converting webinar marketing strategy from scratch, then automate the process to attract high-quality leads.
We promise to never spam or send emails about cats.
Okay, maybe some cat stuff.