The best on-demand webinar platforms can turn your dreams into a reality by providing you with all the tools you need to create top-quality webinars and improve them continuously for optimal results. Moreover, all of this can be done for just a small annual fee.
In this article, we'll review the benefits of using on-demand webinar platforms and look at the top options in the industry.

The Power of On-Demand Webinar Platforms
An on-demand webinar platform is a digital infrastructure that facilitates the production of on-demand webinars. These types of events are pre-recorded and can be viewed from any location at any time.
On-demand webinars have no set date or time. Participants can view the session in the same way they would view a live webinar but at a time that's convenient for them. This benefit alone drives much of the success of these events.
On-demand webinar platforms enable the end user (normally a small business) to create, host, and share pre-recorded content. Despite not being live, they come with many features to make the webinar interactive and engaging. They thus offer full creative freedom and more flexibility in presenting webinar content to audiences. The attendees can then interact with your brand on their own terms, which contributes to long-term event marketing success.
The key features of on-demand webinar platforms must include several important elements. Interfaces for creating and editing organized content are the first steps, but they should also have built-in analysis features that present performance data for every event or over a defined period of time. These features enable split testing so you can see which pre-recorded webinar performs better. Also, you should look for features for registering and tracking participants.
In addition to key built-in features, on-demand webinar platforms usually come with many integrations to bolster automated webinars through better marketing and customer support. Email marketing integrations are among the most common and can help with things like pre- and post-webinar reminders and thank yous. Integrations with CRM platforms and other online marketing tools are also regular features.
All of these elements make on-demand webinar platforms a great option for various types of campaigns. For example, businesses and educational institutions can use on-demand webinars to provide product knowledge and training or to share knowledge while building brand authority and thought leadership. Of course, you can also be more directly promotional by using them for events like product demos, which are one of the most common applications of webinar platforms.
Why Use an On-Demand Webinar Platform?
On-demand webinar platforms provide unique, key advantages. The on-demand aspect also offers benefits that live events can't deliver.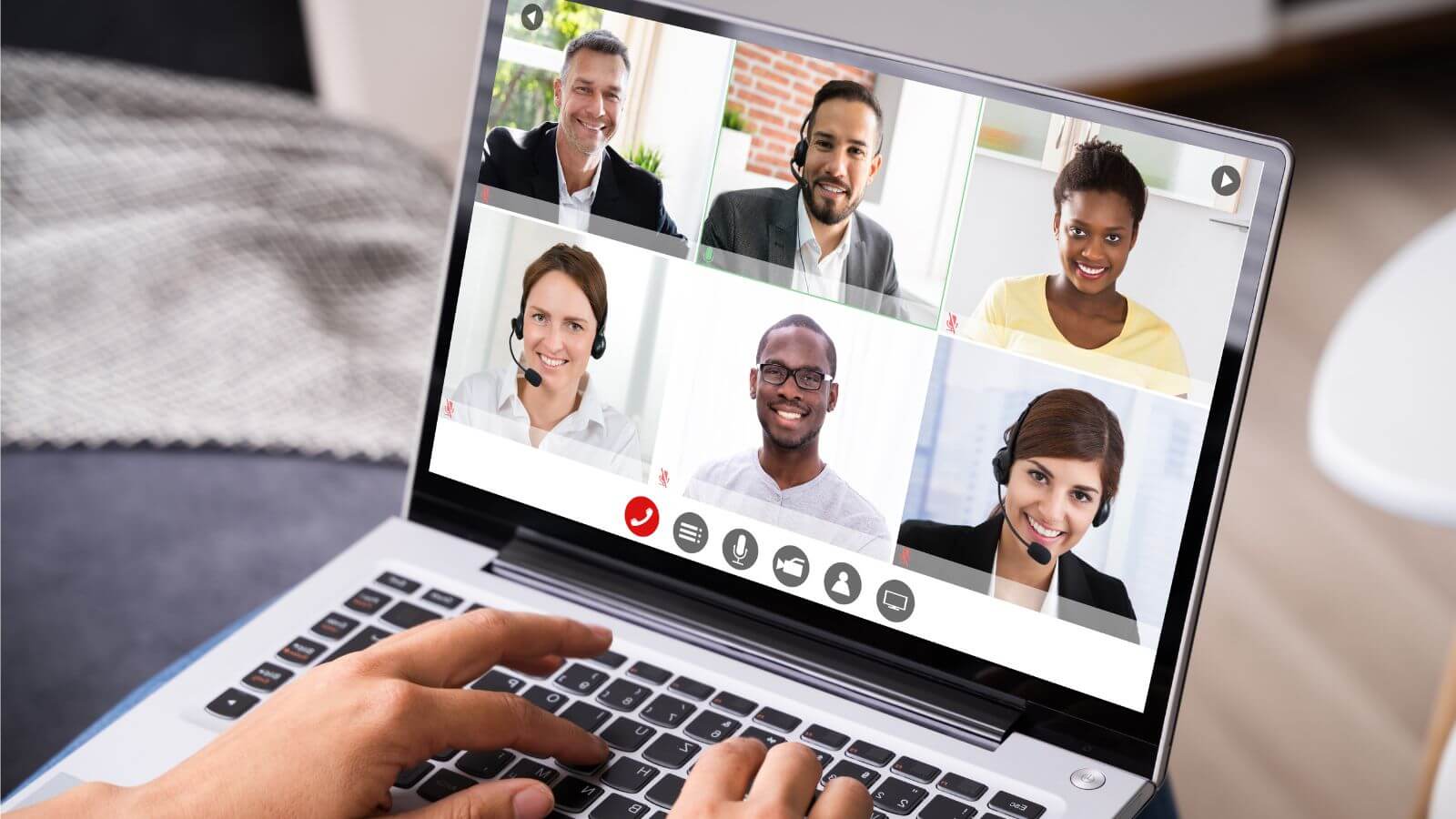 Flexibility
Flexibility is the foremost significant benefit of adopting an on-demand webinar platform. If you have problems with scheduling, audience reach, or similar challenges, switching to on-demand webinars can be one of your most liberating options.
This benefits both you and your audience. As a business owner, offering greater flexibility to your audience directly impacts your bottom line, as you can reach a broader audience without worrying about time zones or personal schedules.
On-demand webinar platforms streamline most of the traditional marketing paths into one place. You can and should use automation, as well as build landing pages with a call to action and provide digital handouts, similar to how you would at an in-person event. Webinar tools make digital alternatives to all of these elements possible, inexpensive, and easy to deploy.
Low Cost
Although they aren't free, regardless of the size of your audience, on-demand webinar platforms are far more economical than in-person events.
Live-streaming virtual events and real-time webinars can be beneficial in their own ways. However, organizing them can be costly, and you need a live presenter, moderator, and support staff on standby at all times. With on-demand webinar platforms, you say goodbye to many large expenses, such as:
Streaming costs
Venue rentals
Travel expenses (including hotels)
Labor costs
Instead of producing a large volume of events, you can focus on producing a smaller number of high-quality webinars. You can then maximize the potential value of each webinar while relying on analytics to improve them.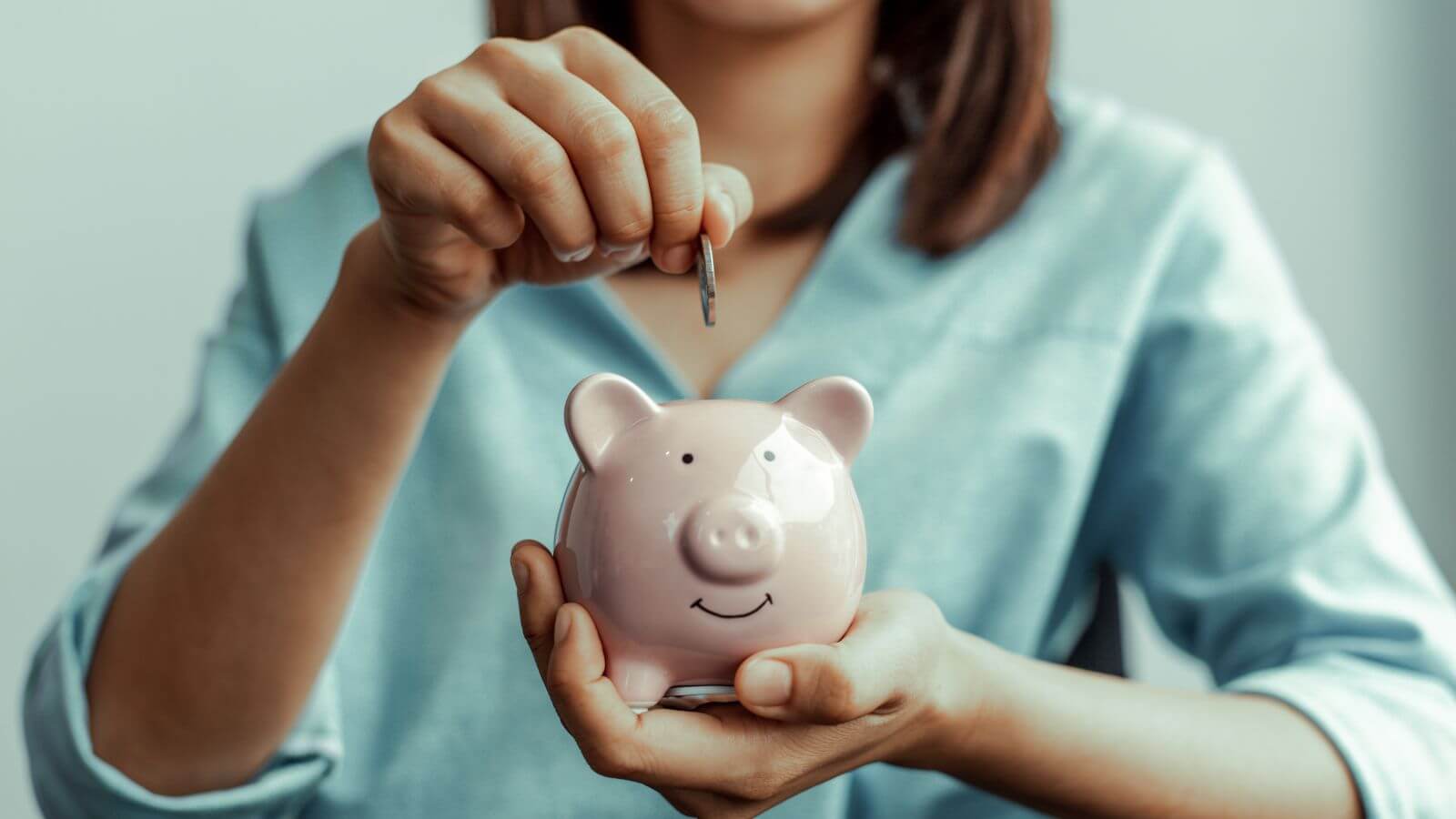 Time-Saving
The time spent on webinars translates into money spent on webinars, both in terms of labor costs and the materials necessary for high-quality webinar production. Once you've produced your on-demand webinars, the workload required to maintain and optimize them is minimal.
Scalability
All the benefits we've discussed so far add up to effective scaling.
By automating events and webinars, they can be viewed by an unlimited number of people who can consume your content whenever they want. This makes it easier to reach a wider audience as you scale your business.
Moreover, the analytical features of an on-demand webinar platform provide your marketing teams with the data they need to build even more successful sessions as you scale. Although larger audiences may present some challenges, on-demand webinar platforms offer the tools you need to handle an influx of new customers.
Engagement
How engaging a pre-recorded webinar can be depends on the features of the platform you choose. However, all options offer tools that help compensate for the absence of live presenters. In fact, these platforms enable you to:
Create customized interactions with audience members
Give attendees the option to rewind, pause, and fast-forward
Collect useful data through interactions like surveys, Q&A sessions, and more
Assess the success of all of the above with built-in analytics features
Top 7 Webinar Platforms in 2023
Let's jump into our breakdown of the seven best on-demand webinar platforms in 2023.
1. Demio
Demio is a hassle-free, browser-based, all-in-one virtual event platform. Their flagship product is webinar software for marketing purposes, but it also facilitates online meetings and other virtual events. Webinars made through Demio stand out for their clean, easy-to-use design and excellent performance.
Top Features
Besides excellence and reliability, Demio's top features are a host of webinar-specific tools that enable you to create on-demand webinars over time. In addition, it comes with all the features you need to make highly customized events. All the basic features like screen sharing are there and are simple to use. The result is a 15% average increase in attendance for Demio customers and three times more conversions.
According to Demio's analytics, engagement is at the core of these tripled conversions. Having audience engagement as a primary focus has worked so well that Demio decided to offer engagement-focused features for all their plans, from their Starter plan to their Premium plan.
Demio enables customized branding, meaning interfaces are visually consistent with your brand. As a result, you are able to maintain a strong brand image that attendees are constantly interacting with. Then, the following engagement features keep the experience customizable and highly interactive before, during, and after webinars:
Q&A sessions
Polls/Voting
Handouts
Featured actions (CTA)
Chat (just like you would during a live event)
Integrations, directly with Hubspot or through Zapier, are also available for pre-and post-event engagement. Demio is well designed, intuitive, and fully functional on mobile devices, making it a powerful option.
Customers highly rate the platform across the board, as it offers the best of a robust on-demand webinar platform. Demio also adopts a focused approach regarding analytics and reporting: For example, you can see how every second of the webinar affects customer attendance and webinar engagement. In addition, you can track every poll or interactive feature for customer behavior results, allowing you not simply to engage but to engage better with every change you make.
Pricing Options
💰Prices vary, but you can start Demio for free with a 14-day trial. After that, you can choose a plan that works best for your audience size needs. The Starter Plan comes with 50 attendees and is either $59/month or $499/year. The Growth Plan starts at 150 attendees and is either $109/month or $899/year. Lastly, the Premium Plan starts at 500 attendees for $3,300/year.

2. GoTo Webinar
GoTo Webinar is a large platform that accommodates all kinds of webinars. It's a full-fledged system that powers millions of webinars annually.
Top Features
One of the most well-received features of GoTo Webinar is its in-webinar interfaces, designed to make transitions easy and seamless. Presenters and panelists have more control and can wield the keyboard and mouse simultaneously. While this may sound basic, it's a feature that most alternatives to GoTo Webinar lack, making GoTo Webinar stand out.
Many users praise GoTo Webinar as an economical option for virtual events, particularly if your focus is solely webinars. It provides everything you need to maximize the effectiveness of your on-demand webinar marketing.
Pricing Options
💰The platform has several price options based on how many attendees you expect for each hosted event:
Lite plan at $49/month for 250 participants
Standard plan at $99/month for 500 participants
Pro plan at $199/month for 1,000 participants
Enterprise plan at $399/month for 3,000 participants
3. LiveStorm
LiveStorm is a webinar platform designed for on-demand webinars. It's flexible enough to fit into any existing webinar marketing strategy.
Top Features
LiveStorm's ease of use differentiates it from other candidates. It's one of the easiest-to-learn introductory softwares for webinars. Its price fits this characteristic, and it's more affordable than most.
One of the most widely praised features of LiveStorm is its automation of various key elements, including your communications with customers. You also can maximize the marketing efficiency of your broader webinar plan without the need of a complex set of integrations.
However, LiveStorm is lacking in scale, especially for the cheaper plans. Having over a few hundred active contacts or webinar attendants can be costly, but their free plan is a great introductory one for startups.
Pricing Options
💰Livestorm offers a variety of plans that can work with your budget and how many attendees you expect. Consider the free plan if you want to host smaller webinars and events. Otherwise, you have the Pro plan at $110/month (less if you pay annually), then the Business and Enterprise plans.
4. WebinarJam
The WebinarJam platform is meant for businesses of all sizes.
Top Features
Besides its seamless scalability of webinar operations, WebinarJam also stands out for its on-demand webinar features. Customers adore the speed and simplicity of copying and editing webinars. This makes it an excellent choice for those looking to push out high volumes to multiple audience segments.
Pricing Options
5. EverWebinar
EverWebinar comes with a complete suite of features for all kinds of webinar marketing.
Top Features
As the name implies, EverWebinar is all about evergreen webinar automation. So, if you're seeking a reliable, long-term solution for on-demand webinars, EverWebinar is a great option to consider.
It has a built-in email system, so no integrations are required for automated email reminders and follow-ups. It's an all-inclusive platform with an eye on even the smallest marketing details.
Pricing Options
💰There are only two pricing options, for which you receive all of the following benefits.
Customers can pay annually at $499 per year. Biennial payment options are also available for $874, billed every two years.
6. Adobe Connect
Adobe Connect serves as a user-friendly communication and training software. It's a great option for internal webinars used for training sessions and similar purposes.
Top Features
Adobe Connect focuses on creating comprehensive digital experiences. As a webinar solution, immersion through experiences including storyboarding and engagement design features enables you to tailor audience experiences.
This option comes with everything you should expect from a webinar platform, including the full analytics spectrum to provide you with the metrics you need. All of its plans offer a strong level of personalization.
Pricing Options
7. GetResponse
GetResponse is an email marketing platform that has expanded to offer other services, including webinar design. To access it, you need to subscribe to their marketing automation plan.
Top Features
With the GetResponse Marketing Automation plan, you can launch live webinars. The original webinar service was meant for live presentations, but with the Ecommerce Marketing plan, you can also launch on-demand webinars.
While the entry point for on-demand webinars is higher than any alternative on this list, it can be worth the money for many businesses.
The best feature is the built-in email marketing functionality. It's easy to facilitate email-integrated webinar registration, notifications, and post-event follow-ups. There are additional integrations and plugins available as well if you need more functionality than the base service provides. But, as far as email marketing goes, the user interfaces make switching between webinar preparation and email marketing seamless and productive.
Also, GetResponse offers effective whiteboard animation videos and similar features for engagement. You can save whiteboard layouts and entire webinar rooms, tailoring them and compartmentalizing them in the most useful possible way.
Pricing Options
How to Choose the Right On-Demand Webinar Software Platform
To select the right on-demand webinar platform, consider the value it can provide your business. Then, examine how well each option meets your unique needs in the critical areas. While all the webinar platforms we've discussed are high quality, you should delve deeper to determine which is the best fit for you.
Key Features
The most crucial must-have of any on-demand webinar platform is a high-quality presentation. The technical equipment and professionalism used during webinar recording support this. However, platforms provide varying levels of freedom to design the perfect webinar experience.
Consider your ability to create customized branding. You'll want interfaces to reflect the aesthetic of your logo, website, and all other materials your company produces.
Another important feature is analytics. You need robust analytics to obtain a comprehensive understanding of your webinars' performance.
Integrations
As an online marketing tool, look for numerous integrations with on-demand webinar platforms.
Ease of Use
Marketing and sales teams need to be able to understand the tools they're working with quickly. If onboarding causes too much friction, your platform could become a liability. That's why user experience and ease of use play a vital role.
Customer Support
Unforeseen events happen all the time. In such cases, reliable customer support is often the only way to restore active service. Therefore, it's important to consider the reputation of an on-demand webinar platform's customer support.
Cost
High-quality webinar platforms are worth the extra cost, but it's important to factor in your budget and bottom line as well.
Conclusion
The best on-demand webinar platforms have the power to improve every element of your online events. Now that you've reviewed the most popular platforms the industry has to offer, it's your turn to pick the best webinar software for your needs.So, start your Demio free trial today and experience its incredible capabilities for yourself.