A video engagement platform is the best kind of platform to maximize real engagement.
Videos are a highly effective tactic for promoting a product or engaging an audience. However, the outcome of your video marketing depends significantly on your choice of platform. From video quality to the size of the audience you can support, different platforms excel in different areas. Beyond the basic technical aspects, you should look for one with engagement features that'll yield the most fruit from your videos.
In this article, we'll go over why video engagement platforms are one of the keys to video marketing success and what features to seek out in your search.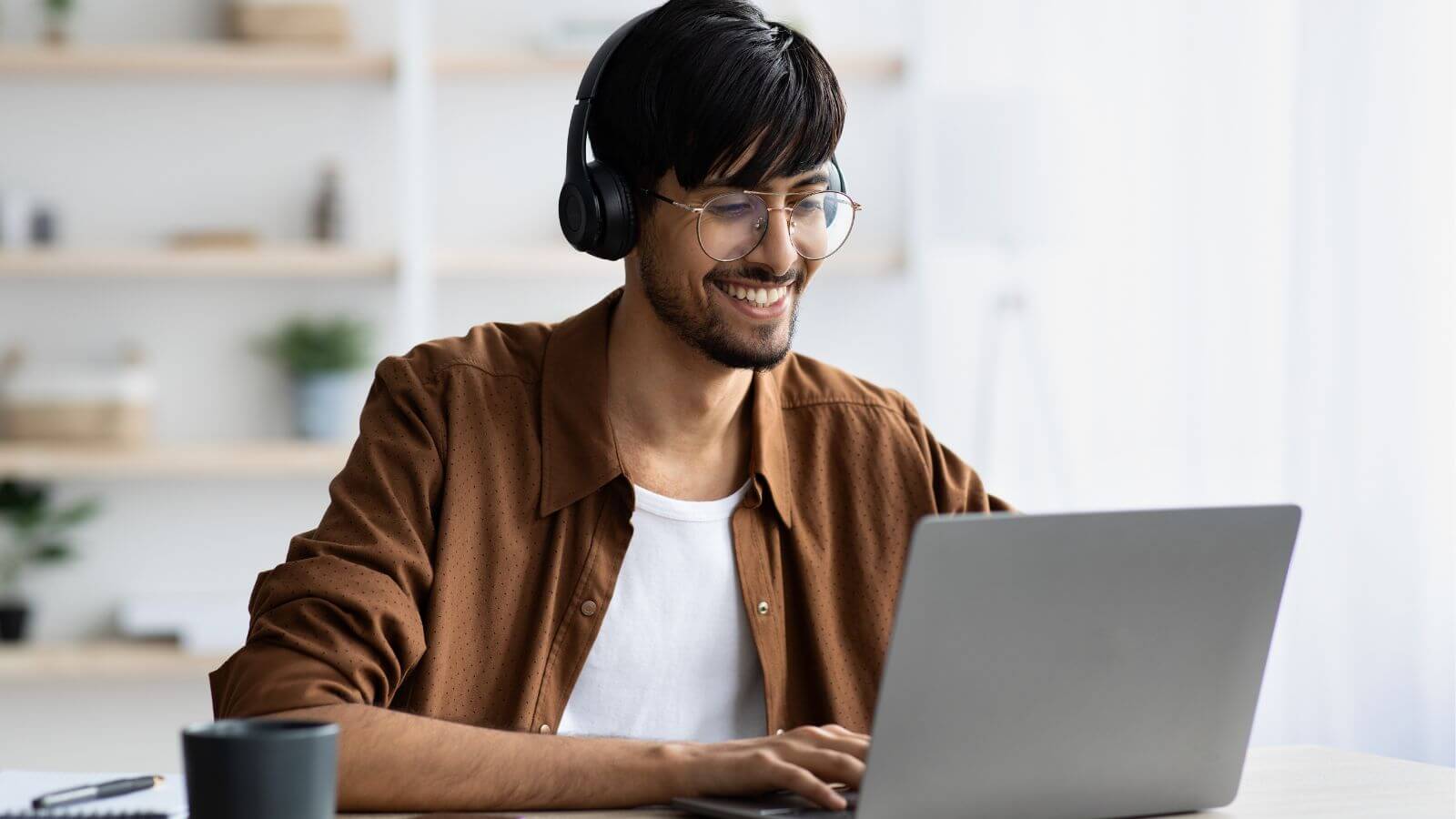 The Benefits of a Video Engagement Platform
Video engagement platforms are designed to foster and maintain viewer engagement through meaningful, real-time interactions. When an audience is actively engaged, you produce a more emotionally invested customer base. That loyalty makes them more likely to convert when it's time to buy.
We've outlined other compelling benefits of video engagement platforms below to help you understand their power and influence.
Data
Most video hosting platforms provide analytical features to improve video marketing success. In addition, thanks to features like questionnaires, quizzes, and Q&A sessions, that data is dynamic and authentic. This enables brands to learn more about their audiences. You can collect accurate impressions of customer experiences with your products for deeper insights.
With third-party data/cookies being phased out, credible data collection is crucial. As such, video engagement platforms are an honest and effective way of gathering useful data.
Retention
A robust platform can also contribute to higher consumer retention. They let you customize and tailor customer experiences to give your brand more personality and make it memorable.
Personalization
Some platforms offer features for more personalized experiences. Video engagement platforms enable audience segmentation to target specific groups with personalized content. You can break down content by demographics, previous user behavior, or geographic segments.
Interactive elements help create a more unique experience for audience members.
Other features foster personalized experiences in a more direct way. One example is the breakout rooms feature. This tool enables you to isolate audience members based on demonstrated interests and break them into smaller groups accordingly. These smaller channels provide unique experiences relevant to each audience segment.
Personalization helps ensure greater conversions. Video engagement marketing expands on this tested approach with its dynamic nature and the features that the industry's platforms enable.
Brand Awareness
Well-crafted video experiences leave positive and memorable impressions on your audience, meaning they'll be more likely to remember your brand when it's time to purchase.
Brand awareness is all about reach, which lends itself to awareness. Get your well-crafted video put in the right places at the right time, and you're set. But the "right" time and place can be on any platform, at any time.
When you engage in video engagement marketing the keys are reach and consistency. So, make your brand imagery ubiquitous in your video content. Pattern recognition is important, too. You want your audience to see your brand well-represented, repeatedly, to make a lasting impression.
Video engagement platforms can help by providing the right branding features. Most platforms offer tools for building consistency.
Good video marketing, meaning using these features correctly, leads to greater conversions metrics.
Bonus: Collaborative Potential
Video engagement platforms can also serve as a marketing and sales HQ. These centralized channels allow teams to collaborate on projects and share data on goals and outcomes. When used correctly, this can streamline video productions and event planning.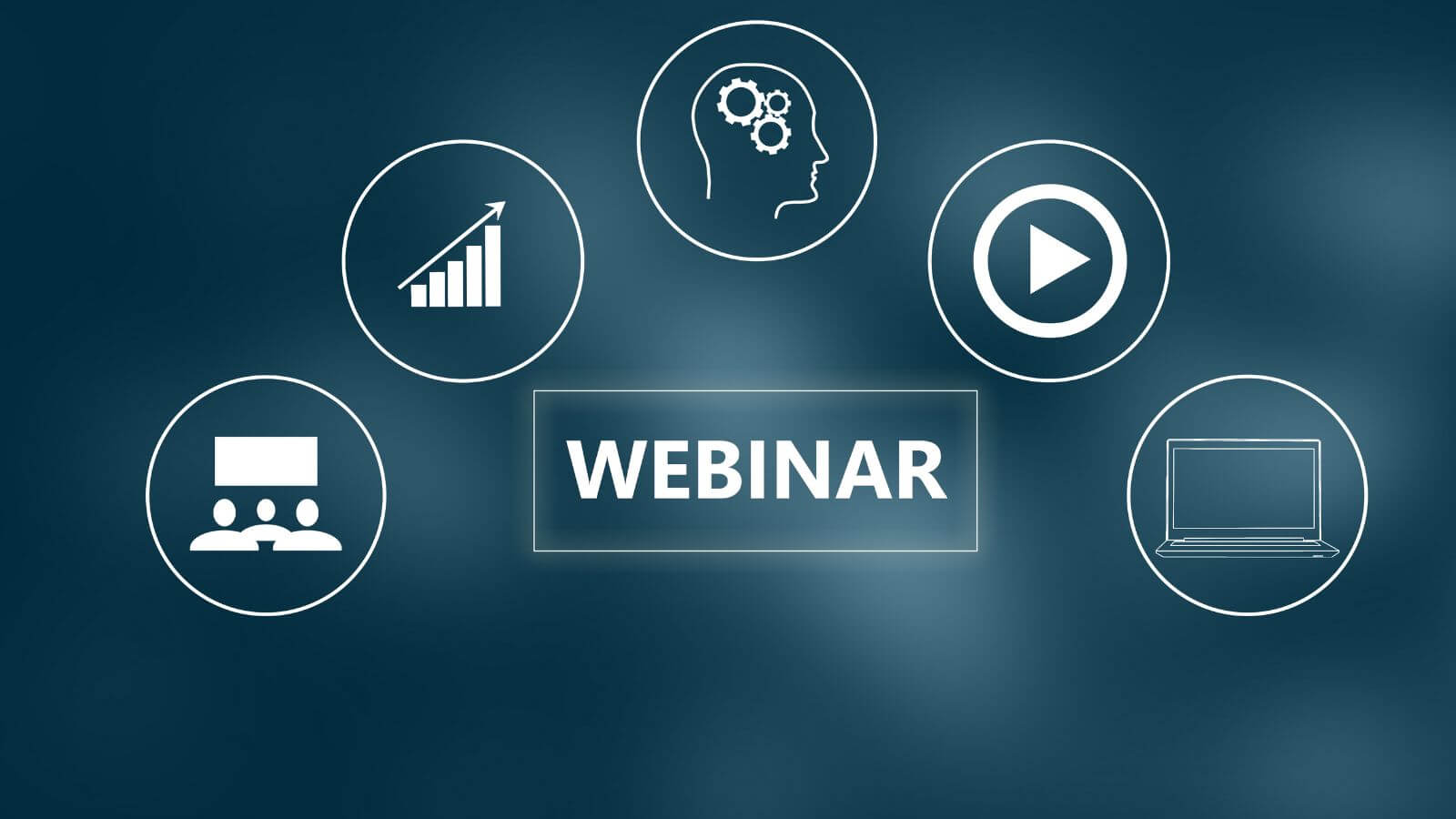 Key Features of an Ideal Video Engagement Platform
Many platforms come with a variety of features to stand out and provide different experiences. But to maximize the benefits we've gone over, you need one with certain core capabilities. We've broken down the ideal features to look for in a video engagement platform to help narrow your search pool.
Video Hosting
Secure, quality video hosting is the foundation of a robust platform. Low quality or connection issues on your end can seriously hinder your success.
Playback
Being able to store and share your webinars easily is crucial. This allows you to repurpose the content that produces the best results. It also provides people with easy access to your content for a wider reach.
Interactive Tools
Increase engagement by introducing live interactions with your audience. A good platform should offer a mix of live Q&A sessions, polls, screen sharing, and other interactive elements for optimal engagement.
Live chat, emojis, and @mentions are other simple, yet powerful elements to capitalize on in a platform, as they help connect your audience with other attendees and hold their attention during sessions.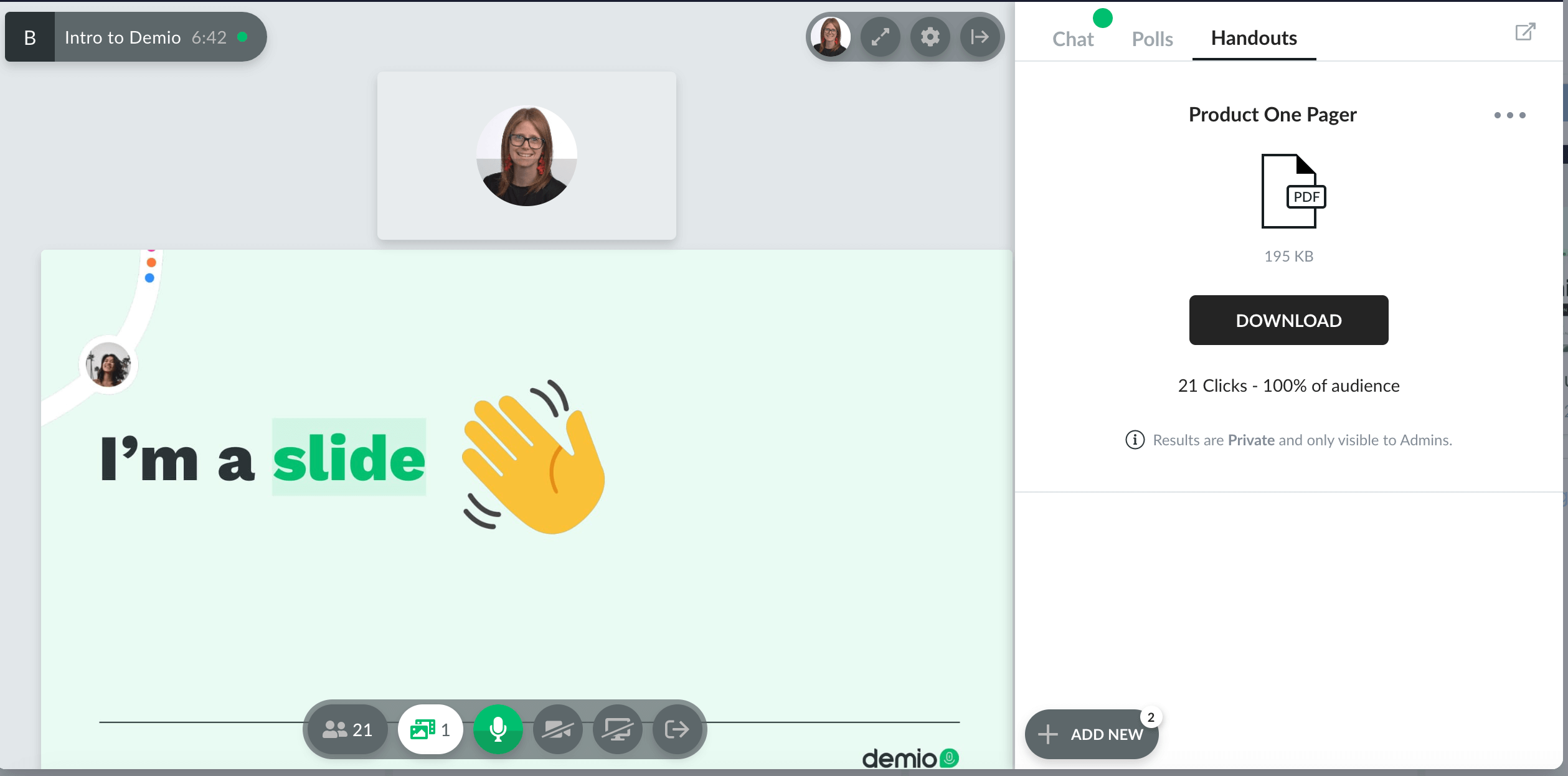 Scheduling Automation
With video automation, you remove the need for manual scheduling. Instead, you can set your videos and webinars to run on specific dates and times, providing constant engagement with leads.
Personalization
As we mentioned above, custom branding is important to engrave your brand in the minds of your attendees. Branding options, email templates, and other customization options will ensure your events stand out and bring audiences back for more.
Robust Analytics
Quality analytics are a must in a platform.
Reporting on engagement metrics, attendance rates, conversions, and other KPIs will improve the success of your events over time. These features pave the way to optimized video marketing strategies.
Synergistic Integrations
A video engagement platform's integrations should complement and support other marketing efforts. Most platforms offer several integrations with other useful tools, but the specific ones vary.
Search for a platform with email marketing tool integrations. Email marketing and video engagement marketing go hand in hand and, when combined, can be a powerful force to get your brand in front of more people and boost event attendance.
Customer relationship management is another area where integrations are a lifesaver. Here, they improve workflows, enhance personalization, and yield comprehensive customer insights. Additionally, these integrations often open more opportunities for automation that enhances efficiency. You need integrations between your CRM and your video integration platform to maintain accurate data for both tools.
Look at your existing marketing processes and areas where integrations would be helpful to you. List all tools you already use and which you need or would like when considering a new video engagement platform. Also, keep an eye out for other helpful integrations like payment gateways for streamlined sales processes.
Best Practices for Using a Video Engagement Platform
For optimal success, follow these video engagement best practices.
Define Your Goals
The benefits and results you obtain from a video engagement require clear goals with set KPIs.
Every part of your video engagement strategy should be built around well-defined objectives, so start by pinpointing what you want to achieve with your videos. Most segments will be based on improving engagement KPIs, generating leads, or increasing conversions.
Understand Your Audience
Information about your audience is one of the most valuable assets your business can acquire. Along with your goals, this information is also foundational to your video engagement strategy and other marketing strategies.
Luckily, many video engagement platforms have tools and features to:
Understand your audience's needs
Determine your audience's behavior patterns
Build buyer personas
Buyer personas are an especially important component of a marketing strategy, video engagement included. They provide a template "person" for your efforts to target, which helps you gain the most from your marketing without wasting resources.
Look for a video engagement platform that provides built-in tools and integrations to craft buyer personas. Demio, for example, enables live interactive features like polls and multiple-choice questionnaires.
Promote Your Video Events
You want your event promotion to have maximum reach, meaning you need to take advantage of other channels (e.g., email, social media, paid ads). A robust platform should let you capitalize on email marketing and other integrations, send professional, automated communications, and blast posts on social media to attract a large audience for your event.
Leverage Analytics
Make use of a platform's built-in analytics to measure the KPIs you need. This platform feature is an asset to determine where your events excel and where they need improvement.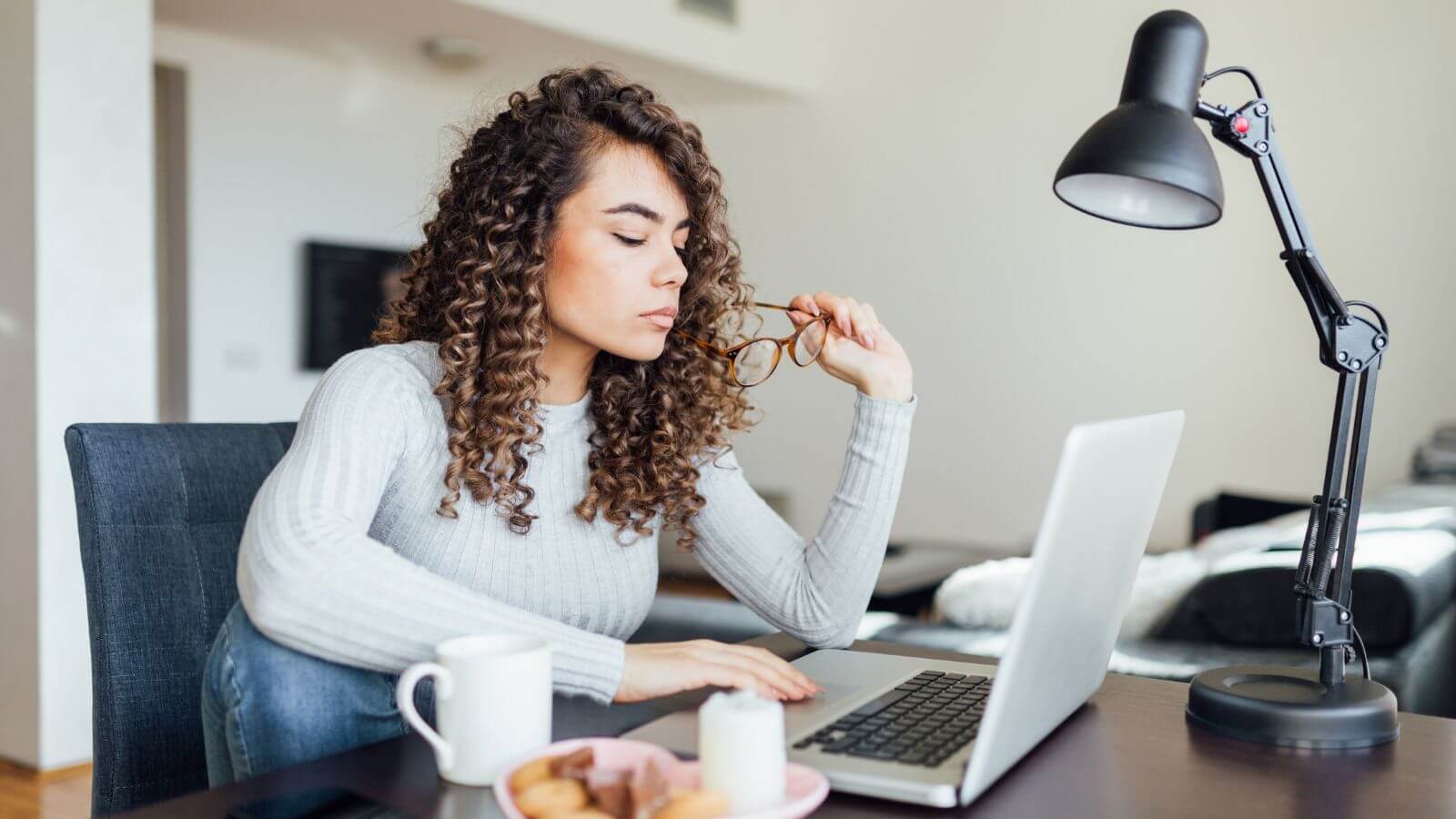 Successful Video Engagement Platform Case Study
When you make the most of a video engagement platform, its only limits are what your team is capable of and the size of your market.
Adopting a platform can be scary if you're new to video engagement marketing. Fortunately, other brands have shared their success stories so you can see the tools in action and decide for yourself whether or not to commit.
TeamGantt
TeamGantt is a project scheduling solution. Like other software companies, they knew full well the power of webinars for connecting with customers and jumped on the bandwagon in 2018, initially just for product education.
They conducted these initial webinars as needed, sometimes weekly, sometimes less often. Now, they run two webinars each week, sometimes more.
They ramped up their video engagement marketing to address their most pressing concerns: First, TeamGantt was a relatively young company that had garnered lots of interest but struggled with high churn due to a lack of product knowledge.
TeamGantt noticed customers were canceling their subscriptions, citing missing important features as a main reason. However, the problem wasn't that TeamGantt lacked those features — the subscribers simply didn't realize they offered them.
After trying GoToMeeting, TeamGantt found some success, but there were still a few problems, such as registrants having to download the software to attend the webinars. A prime example of why small details matter, this had a negative impact on attendance rates.
After switching to Demio though, TeamGantt achieved an attendance rate of 35% to 45% — 15% higher than with GoToMeeting. They attributed this change to Demio's impressive features, namely:
Not requiring attendees to install a new program
Real-time interactions
Use of engaging polls, surveys, and other features to gather data and address pain points
Ability to improve future content based on those customer interactions
Conclusion
Strategic video engagement marketing success lets you maximize engagement and leverage it for greater KPI performance. It also gains you a stronger understanding of your customer's needs, leading to better-tailored events with higher investment yields.
This process has played itself out many times with Demio. Companies that make the shift to Demio regularly report higher attendance and conversion rates, and it's no secret why: High-quality, web-hosted video, personalization options, and key engagement features keep attendees engaged. The interactions on the platform foster a clearer understanding of audience needs as well. Both before and during your event, you'll observe all-around success from your video engagement marketing.
To see how Demio can fit into your video marketing strategy, take this engagement marketing assessment. It's free and has no obligation, so you can walk away with key insights whether or not you decide to commit!