In a world where instant gratification and convenience are regularly sought after, the term "on-demand" is increasing in usage. It refers to instant access to something, and, in the context of webinars, it means your target audience can click on and view the content without registering and waiting for an air date (although some companies still build a dedicated registration page to capture lead contact info in one fell swoop).
Many marketing strategies that yield fruitful results revolve around capturing the interest of your audience as soon as they land on your website or open your emails, and informative on-demand webinars are excellent for achieving that goal. Where live webinars require attendees to register and then air only once, your targeted demographic can access on-demand ones instantly and with just a few clicks.
On-demand content attracts prospects and guides leads to the next stage of the buying process. You may even be able to repurpose your most successful live events into evergreen webinars that can run repeatedly to drive more traffic to your brand — all with far less effort and management on your part.
Although it requires time, it's not difficult to create engaging on-demand webinars that maximize your impact on your audience. In this guide, you'll discover tips and tools for building on-demand virtual events that repeatedly secure conversions. We'll also look at a few webinar platforms to help you choose the best option for your business goals. 

What Is an On-Demand Webinar?
An on-demand webinar is either a previously live or pre-recorded webinar that's been modified to play when someone clicks on the link. Unlike traditional webinars that require registration before attending the event, on-demand content is instantly available to interested parties at their convenience.
Often, on-demand webinars are used to promote products and services to a targeted demographic via formats such as product demos, tutorials, and case studies. They can be used internally as well for onboarding and training personnel. Once you incorporate on-demand content into your regular marketing strategy, you'll find your website, social media channels, and automated content experience higher lead generation and traffic.
What Are the Benefits of On-Demand Webinars?
Although the content isn't live, on-demand webinars can be accessed often, making them a cost-effective marketing tactic that requires minimal content management on your part. Because they mimic live virtual events, these types of evergreen webinars succeed at cultivating audience engagement and pushing them toward a desired action (e.g., conversion, booking a demo, signing up for a newsletter).
The benefits of on-demand webinars are manifold. Here are just a few of them to convince you of their worth. 
Scheduling Flexibility
Perhaps the most appealing perk of on-demand webinars (from the customer's point of view) is their instant access to content. That easy availability removes scheduling barriers that arise due to people living in different time zones and so contributes to a higher attendance rate. Audience members who register for live webinar content but can't attend the real-time event for whatever reason can view the on-demand version instead.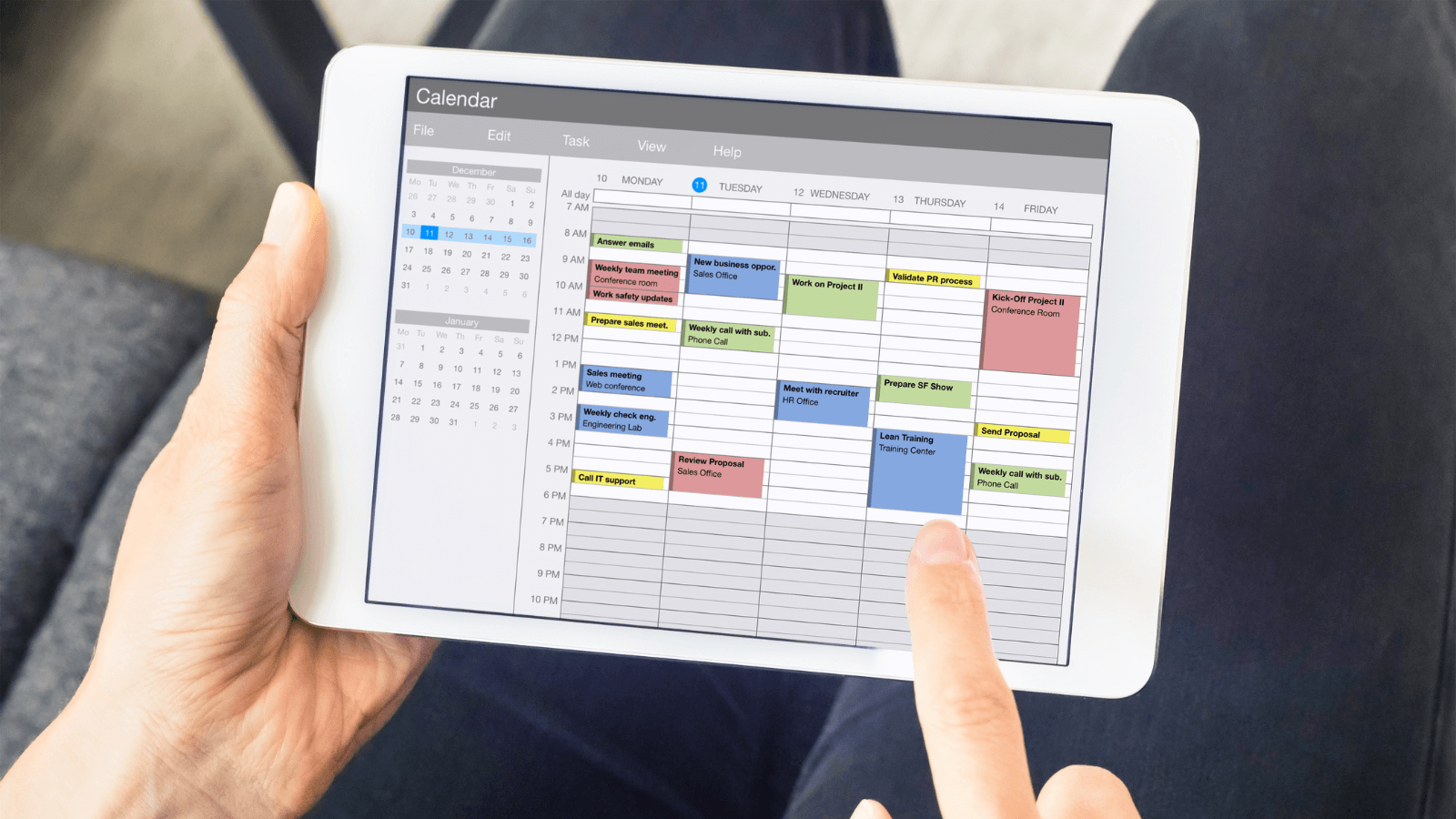 Extended Reach
You can greatly extend your reach to a wider audience with on-demand webinars thanks to their lack of necessary registration and your ability to promote them on various outlets. Those uninterested in waiting for a live webinar but who are curious about your brand or expertise right now can instantly access your content and learn more about your brand through a webinar recording — and, better yet, tell their friends about it.
Enhanced Lead Generation and Nurturing
Audience interest in on-demand webinars is largely intrinsic since attendees sign up and commit to attend on their own, without advertising necessary on your part. It's easier to nurture leads who are already self-motivated than it is to pursue leads whom you have to target and coax to register via incentives and other means (common strategies for live events).
Repurposing Existing Content
Extend the shelf life of a live webinar by automating it into an on-demand session. Repurposing existing content into automated webinars saves you time and money on marketing and production while generating leads and profit every time someone clicks to view. The best part is, you can edit existing content so only the best parts of your live webinar version are kept for the automated sessions.
How to Create an On-Demand Webinar
It's not difficult to construct an on-demand webinar, especially if you have previously hosted content that's adaptable to automation. Demio and other excellent webinar platforms make it easier to edit and repurpose content while maintaining audience engagement via chat and timed featured actions. Whichever platform you use, on-demand webinar creation follows a similar procedure regardless of the original session format or topic.
Record a Video or Repurpose an Old Webinar
Record a video or repurpose previous online events using editing tools of choice or within your webinar platform. Crop long transitions and any extended silences and, for archived live sessions, remove elements that emphasize its previous real-time occurrence. Keep the content clear, engaging, and to the point. Shorter on-demand webinars are more successful at capturing audience attention. 
Set Availability and Schedule
You can make your on-demand webinar instantly or near-instantly available, depending on how urgently you want viewers to access the content. Use your webinar platform to set your automated webinar for a defined date and time, and offer multiple viewing options as well. Specific viewing times allow you to moderate sessions more effectively, while on-demand webinars with instant access give attendees greater control over when they choose to watch content.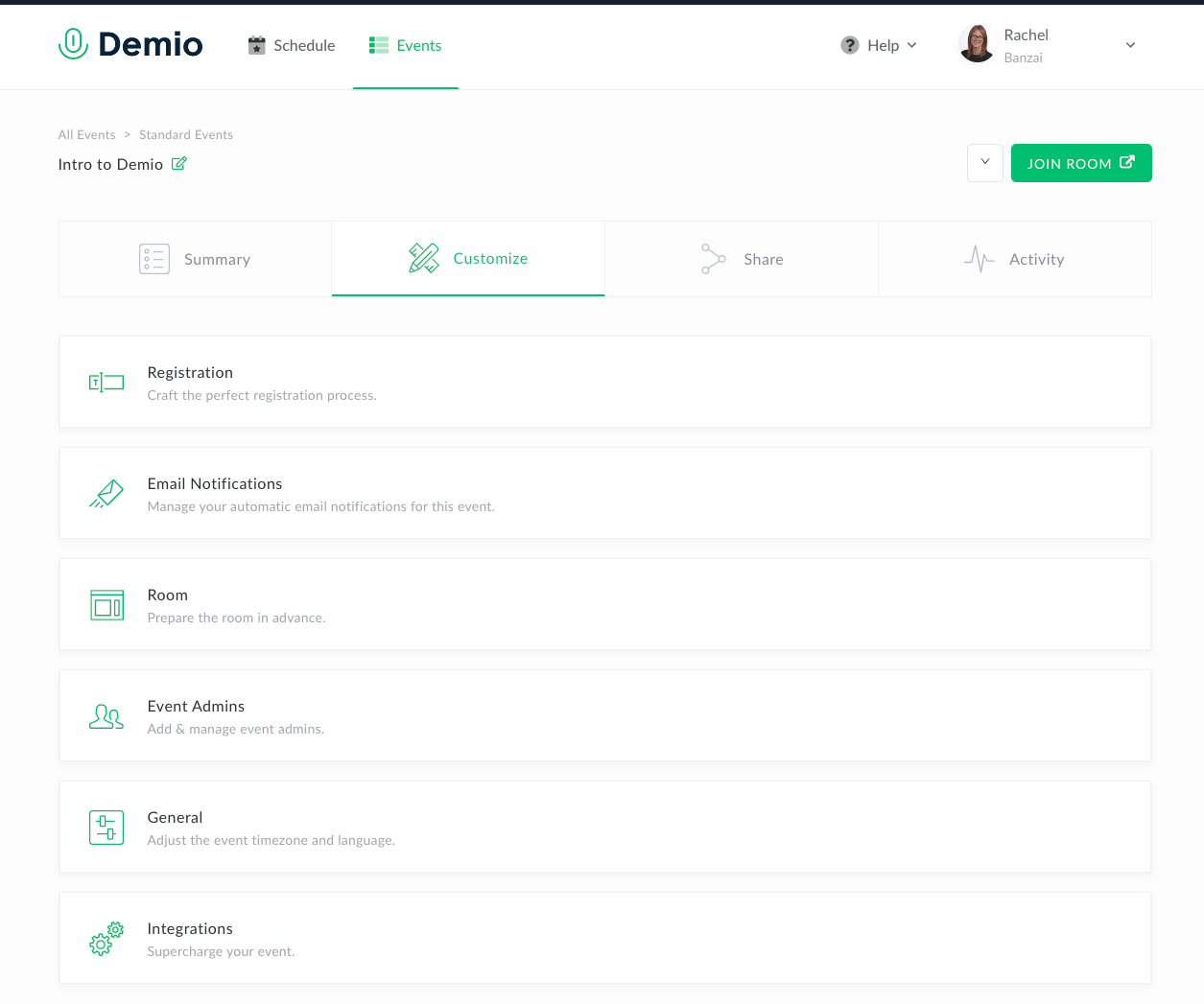 Set up Reminder and Follow-up Emails
A webinar is only as successful as its promotion. Build excitement in your audience about your on-demand webinars through a well-crafted email marketing campaign: Start by sending a registration confirmation email to recipients who sign up for your webinars.
Remind your audience of the upcoming webinar with notifications sent at specific intervals up until just before a person clicks to watch the content. Include highlights from the upcoming session to pique the interest of people who may be on the fence.
Send thank-you emails post-webinar to everyone who attended your on-demand session, along with a clear call to action (CTA), promos, and any discounts to strengthen their commitment to your brand and move them further down the sales funnel.
Add Interactions
Chat, featured handouts, polls, surveys, and other interactive elements keep your audience engrossed throughout your webinar, especially during longer segments where some viewers may drop off. Include pop-up questions that challenge webinar attendees or ask how they're enjoying the session. You can apply that feedback to edit your on-demand sessions to be more engaging, if necessary.
Select Moderators
Choose moderators to oversee your scheduled on-demand webinars and ensure each presentation brings value to the audience so they leave the session feeling satisfied. They can run chats, both public and private, during the event to give attendees an experience that mimics a live session. You can even have multiple moderators for one scheduled on-demand webinar.
Create a Custom Landing Page
The webinar's landing page should be vibrant, easy to navigate, and attract viewer attention so they want to sign up for your on-demand webinars. The included text should be easy to skim so you maintain visitor attention. It's also wise to tease some of the session content to inform your audience of what they can expect from the experience.
Publish and Distribute
Send emails to all webinar registrants, publish posts on your social media channels with links to your landing page, and cross-promote content when you can. High distribution means higher saturation in the market, which grabs more audience attention and gains you a wider reach.
If you have a podcast, website, or other social channel, promote your content on these pages as well. Your partners (if any) can also distribute links to your on-demand content to their follower bases.
Measure Results
How many registrants showed up for your on-demand webinars versus your live ones? How long did audience members stick around? What was your click-through rate (CTR) for your landing page links or personal email invites? How many attendees bought something or clicked on any of your featured actions as a result of watching these on-demand events? Who was most engaged during your sessions? Were instant-access webinars more successful, or did the ones with a set time and date yield more fruitful results?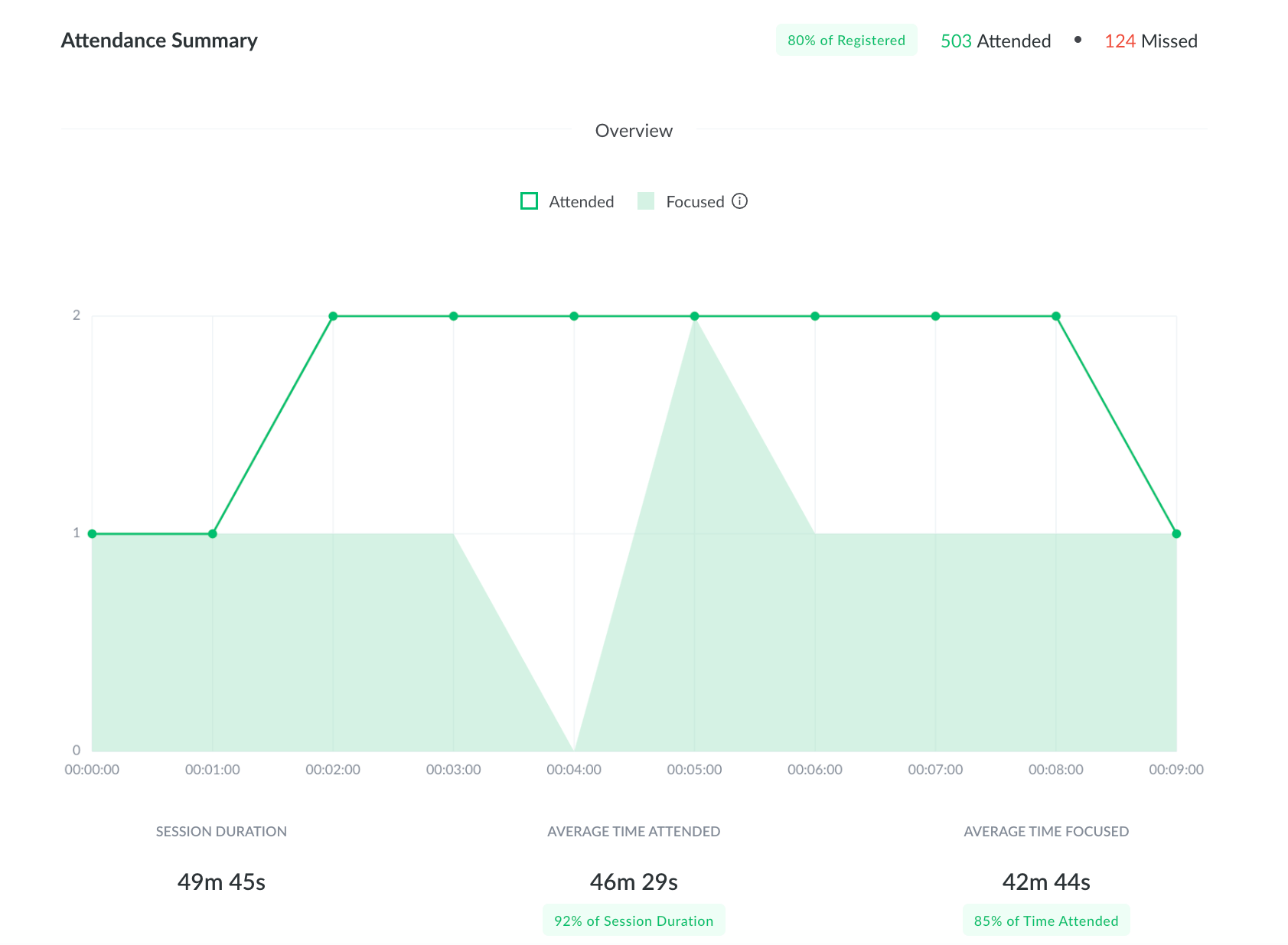 Top 3 On-Demand Webinar Tools
We briefly touched on how a robust webinar platform will help you craft on-demand webinars that excel. However, with so many options available on the market, it can feel overwhelming to start your hunt. Here are our top three picks and why we love them to smooth the way forward for you.
Demio
Demio provides everything you need for hosting webinars with a wealth of engaging elements. Take advantage of Demio's live and private chats, handouts, polls, surveys, and other features to keep your audience engaged throughout both your live and on-demand sessions. Then, use the platform's analytics tools and integrations to track the performance of your on-demand webinars and set them to air whenever you wish.
Try Demio today for free. Not ready to commit? Book a demo and see what we're all about. 
Livestorm
With breakout rooms, easy sharing, polls, and whiteboards, audiences find it easy to engage and communicate in several ways with Livestorm's webinar software. Compare Demio to Livestorm before choosing this webinar format for your needs.
WebinarJam
WebinarJam is a solid choice for on-demand webinar hosting. Someone who missed a live event or recorded session can revisit content by accessing the software's Replay Rooms. You can also enjoy flexible scheduling options with this webinar solution.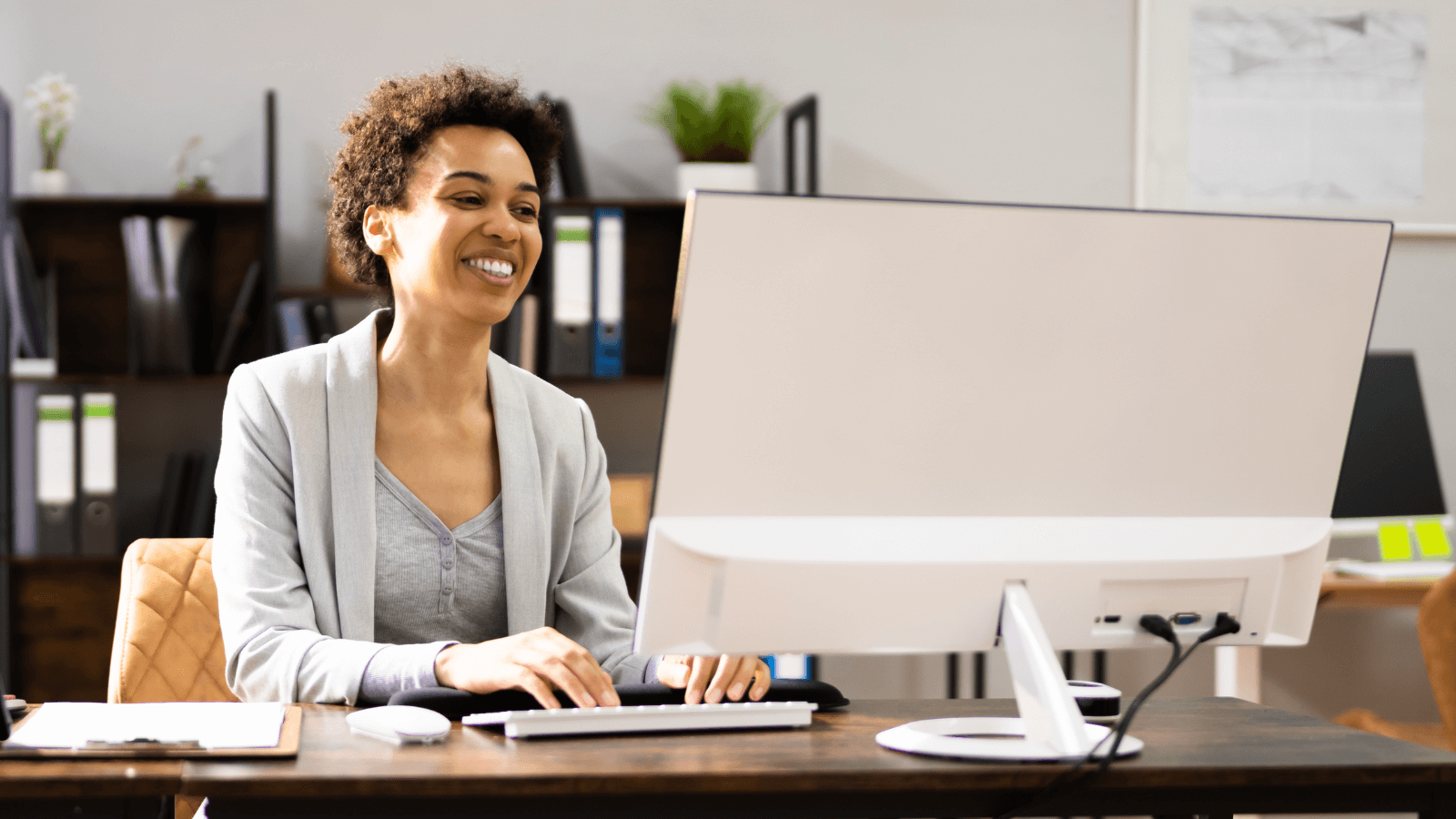 Best Practices for Creating On-Demand Webinars
You'll experience greater success with high-quality on-demand webinars that follow proven best practices.
Length
Audience attention wanes when webinars drag on. Edit on-demand webinars so they're less than an hour long.
Interactive
Embed interactive and engaging features throughout every webinar. CTAs, promo codes, discounts, and other incentives encourage attendees to stick around. Meanwhile, engagement features like surveys, polls, and live chat will keep their attention and help them retain the information received.
Relevant
Trendy webinars or those that cover quickly outdated topics don't make for great on-demand content. Evergreen content that maintains its relevance is more suited for replay sessions.
Take a Hands-Off Approach With On-Demand Webinars
Now you know how to create on-demand webinars that obtain impressive results. Once you set them to run, you can acquire new leads and conversions with little effort on your part. Get started today and post relevant content all your audience members can appreciate whenever they wish.
Demio helps you grow your brand and retain its relevance with your audience. Book a demo to see how we can serve you, or get started free and host your first webinar within minutes. 

Frequently Asked Questions
What's the difference between on-demand and live webinars?
On-demand webinars are automated or pre-recorded sessions that can be accessed at any time. Live webinars, on the other hand, are hosted in real time and can only be attended once.
Can on-demand webinars be monetized?
Yes, you can monetize on-demand webinars by charging a small fee to view the content. Or, push targeted CTAs to encourage profits and sales during the session.
Can on-demand webinars generate leads?
On-demand webinars generate leads by being more accessible than live webinars and having a wider audience reach. Instant access at the attendee's convenience enables these virtual events to maintain viewer attention.
How do I measure the success of my on-demand webinars?
On-demand webinar performance can be measured by analyzing the attendance rate versus registration numbers, the CTR of links and featured actions, and how much audience members interacted with the presentation.