Evergreen content has become popular thanks to its proven ability to draw in (and retain) a customer base. This type of webinar is excellent for that purpose, allowing you to utilize your time and budget more efficiently while ensuring repeated audience engagement — all without a live presentation.
Some companies balk at balancing live audience participation with pre-recorded videos, and understandably so; if you fail to keep your webinar attendees actively involved, your odds of conversion go way down. They worry that losing audience members is the opportunity cost of evergreen webinars. However, this is far from accurate.
You can create pre-recorded webinars that engage and convert, whether you're a small business and new to webinar hosting or a larger, established name. We'll walk you through the process so your next automated webinar is a success. 

What Is a Pre-recorded Webinar?
A pre-recorded webinar is an originally hosted, live video that leverages automation to play and be distributed continuously for viewers to enjoy as recorded content.
Sometimes, a webinar recording doesn't go live and is simply constructed from a well-planned script and outline. If you're detail oriented or have several topics to cover, this may be the ideal format to consider.
What's the Difference Between Pre-recorded and Live Webinars?
Live webinars share a number of similarities with their pre-recorded counterparts since the latter often originates from a live format. The primary differences between live and pre-recorded webinars are:
The amount of time and money put into producing each event
Content and topic variation
Webinar moderation and engagement
Quality control while recording
For customer onboarding, live and pre-recorded webinars each have their benefits. You can use both types in your marketing strategies, and people often do by repurposing their live webinar sessions into reusable content.
What Are the Benefits of Pre-recorded Webinars?
When you're on a limited budget and don't have the time or funds to create new webinars for your target segment (or you simply need useful filler content in between live sessions), pre-recorded webinars can be a real lifesaver. You can engage your audience and give them a valuable resource to refer to more than once without having to invest significant time and money into repackaging your brand to gain audience attention.
Flexibility/Scalability
A pre-recorded webinar allows you to host a virtual event whenever and however you wish, on a schedule that works best for attendees (regardless of time zones). Each fresh audience receives valuable content practically on demand, and you benefit from the flexibility and scalability of a previously recorded session in real time.
Reusability
Any time you can repurpose or reuse content, you save time and money. This is a major score when you have a business to run and a brand to promote. Incorporating pre-recorded webinars into your overall strategy helps you keep your brand in constant circulation among various social media outlets without developing new material. As long as your content remains relevant to all your target audience (especially if you have evergreen topics), your webinars won't fall flat with attendees.
Improved Content
One of the best things about a pre-recorded webinar is that you can edit live content. The result is a better version of your live webinar that's more tailored to your intended audience.
Edit content for smoother flow and greater professional appeal, stronger angles, and more engaging segues into new topics. Regularly revise segments so your webinar session resonates with your attendees every time they view it.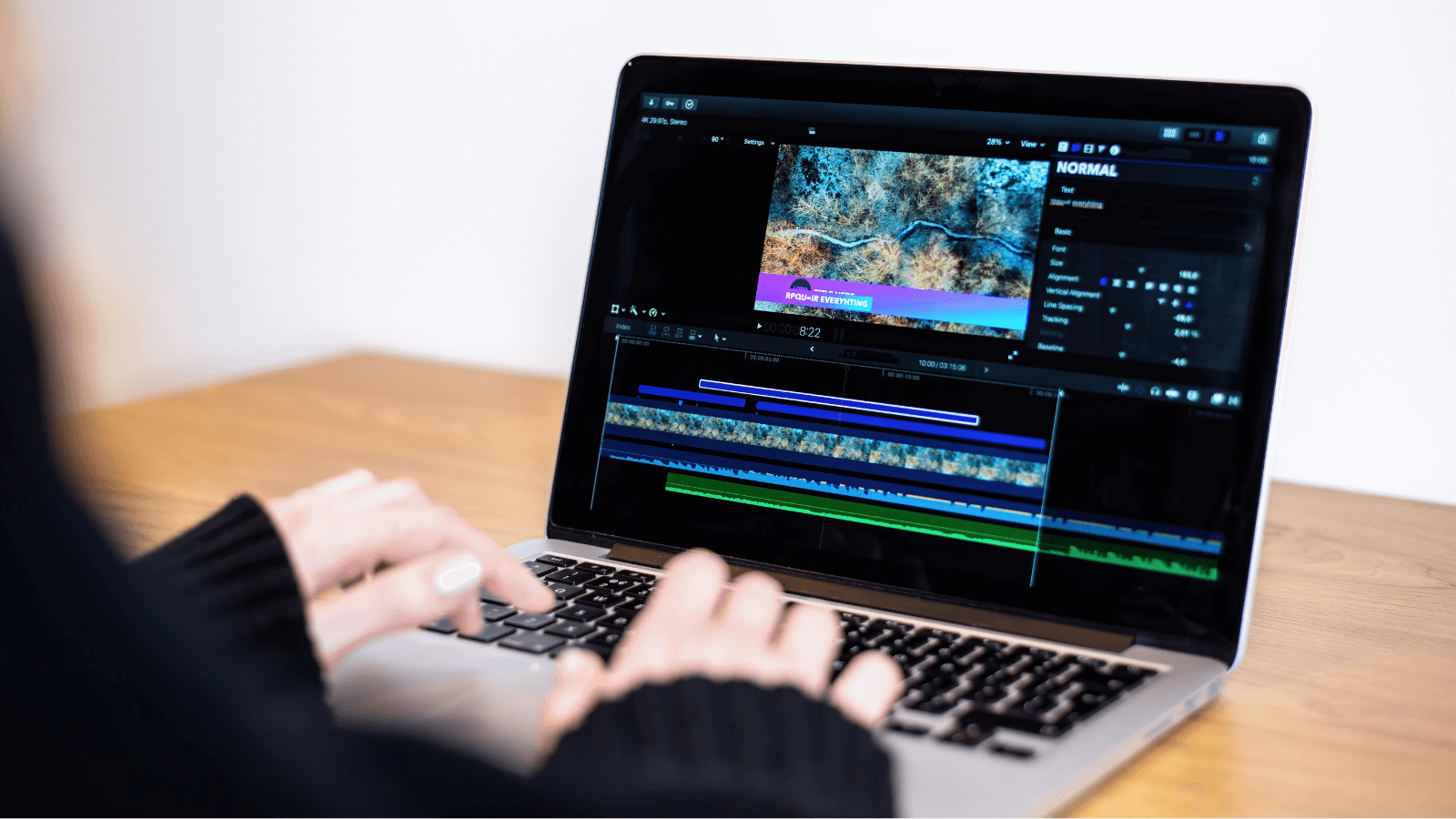 Lead Generation
Think of a pre-recorded webinar as a longer version of an ad, targeting audience members who have yet to attend a live session (either due to time constraints or other limitations). Live webinars contribute greatly to lead generation, but, when you can't get all your interested attendees to commit to a live session, you can use your pre-recorded ones to accommodate their schedules and secure their attendance. On-demand webinars for lead generation produce impressive results and require little effort on your end outside of slight moderation (which is where robust webinar software like Demio can assist you). 
See your audience grow with a single pre-recorded webinar hosted whenever a registrant expresses interest. As a bonus, you can automatically send registrants to the content as soon as they sign up for a recorded session (as opposed to a live session, which may not air right away). This helps secure commitment from registrants who are on the fence or who have already made a buying decision.
Analytics and Reporting
Pay close attention to what engages your audience and what causes them to leave your webinars. This is where robust analytics and reporting come into play. Your pre-recorded webinars have consistent content that may affect certain segments of your target demographic in various ways, which you'll see when you review your analytics and reporting. Most webinar platform services provide this feedback so you can optimize your future sessions to have the greatest impact.
Engagement Features
Incorporating engagement features such as live chat, polls, quizzes, surveys, and calls to action (CTAs) into your pre-recorded events can have a similar effect on the interactive tendencies of your audience as your live webinars do.
Pay attention to which elements garner the most attention from your audience and then incorporate more of them into your live content as well as your recorded sessions.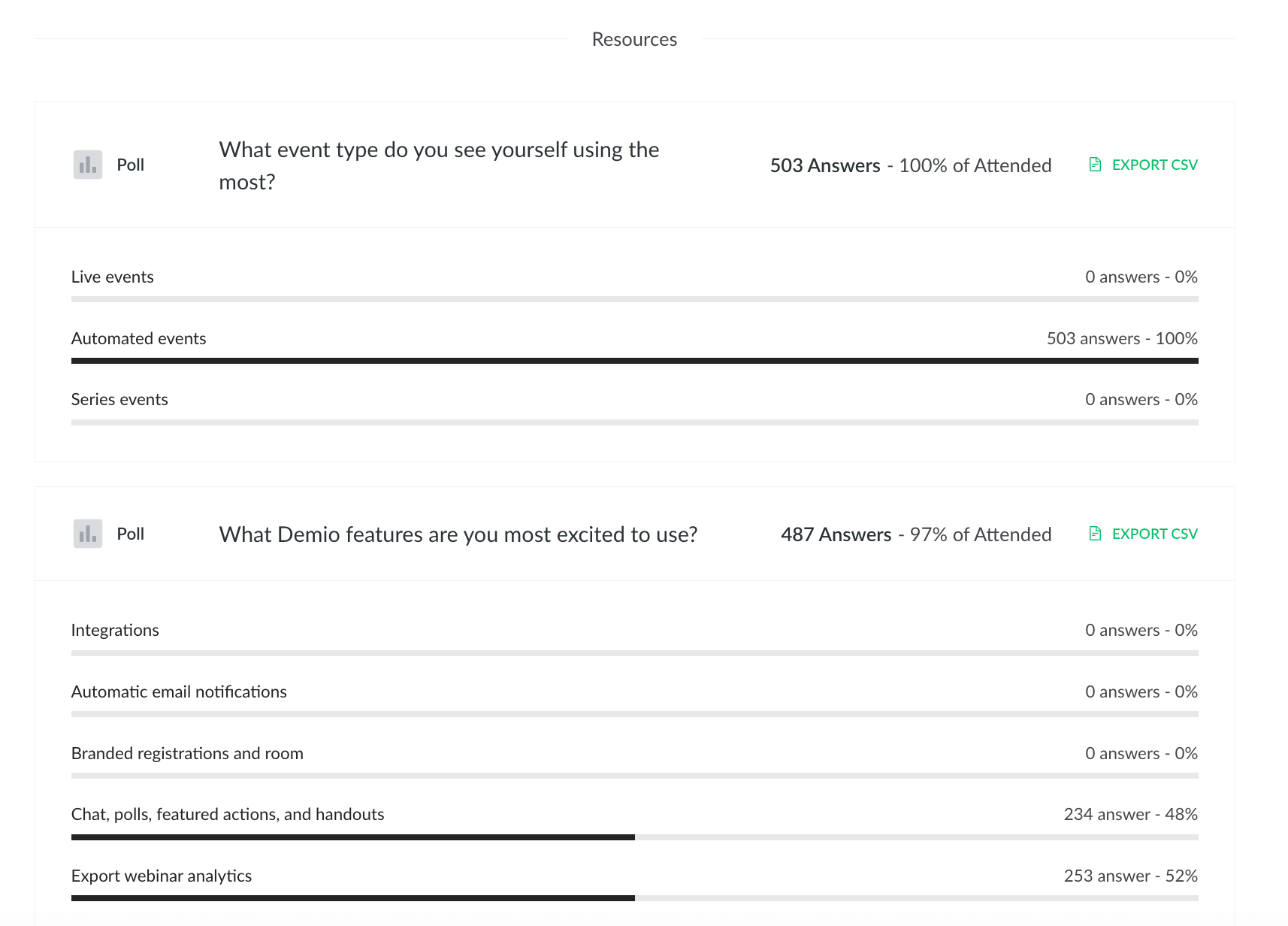 How to Create a Successful Pre-recorded Webinar
An expertly crafted pre-recorded webinar isn't difficult to build, especially if you choose an on-demand webinar platform that has a variety of engagement features you can add to pre-recorded sessions.
Demio, for example, offers live chat and other hosting features such as timed handouts to make virtual events engaging whether or not they're in real time. Your audience will still feel like they're having a live webinar experience as you interact directly with the people helping to build your brand.
Here's a step-by-step guide that walks you through the stages of creating a successful pre-recorded webinar.
Planning
The biggest advantage a pre-recorded webinar has over a live one is the ability to plan the event and make changes along the way. Craft an outline for your webinar that steers the flow of the session during recording so less editing is needed (consider using a template for guidance).
Production
Build a high-quality webinar without fillers or empty air so you keep your audience engaged and maintain your professionalism. When in doubt, edit and try again until you have a pre-recorded webinar you're proud to air. Make sure video and audio quality during production are consistently clear while recording.
Hosting
Always play back a webinar before releasing it to the public to gain a feel for how the presentation flows and how well the host conveys content to viewers. If the video or audio quality is poor or the presenter falls flat, edit and re-record. Pay attention to areas where the presenter could reach out to the audience with a timed CTA, survey, or live chat invite and insert actionable content as it fits naturally.
Editing and Optimizing
Editing fine-tunes your content so the key messages ring clear to attendees, properly conveying the right persuasion and buying emotion. A pre-recorded webinar allows you to optimize your audience reach, so edit your content to remain consistently enticing to your attendees.
Promoting
A well-crafted promotional strategy draws in a wider and more targeted audience base, so choose your tactics wisely. Because a pre-recorded webinar isn't restricted to a specific time or date like a live event is, you can promote content as frequently as you'd like to prospects at various buying stages.
A great promotional tactic is to induce urgency in your audience with a countdown or the use of finite verbiage (e.g., "limited seats"). The more exclusive your pre-recorded webinars are, the more likely an interested customer is not only to sign up but actually attend. If a potential registrant is already on your webinar's landing page, the odds are good they'll register and show up, so continuously push urgency to encourage commitment for attendance. To accomplish this, offer incentives like discounts, promo codes, and sneak peeks, which also serve to promote your pre-recorded webinars.
However, promotion entails more than simply placing links on your social media pages. Use the tools in your webinar platform or adopt third-party ones to send email reminders to your registrants as well as early-entry promotions to encourage actual attendance. Demio provides several email marketing tools and automation features that allow you to reach out to your audience before, during, and after your pre-recorded webinars.
Analyzing Results
After you release a pre-recorded webinar to your registrants, track how many show up, how long they view your webinar, and what elements they interact with the most. Areas where engagement falls off are equally as important to be aware of as peaks so you know what to improve for next time.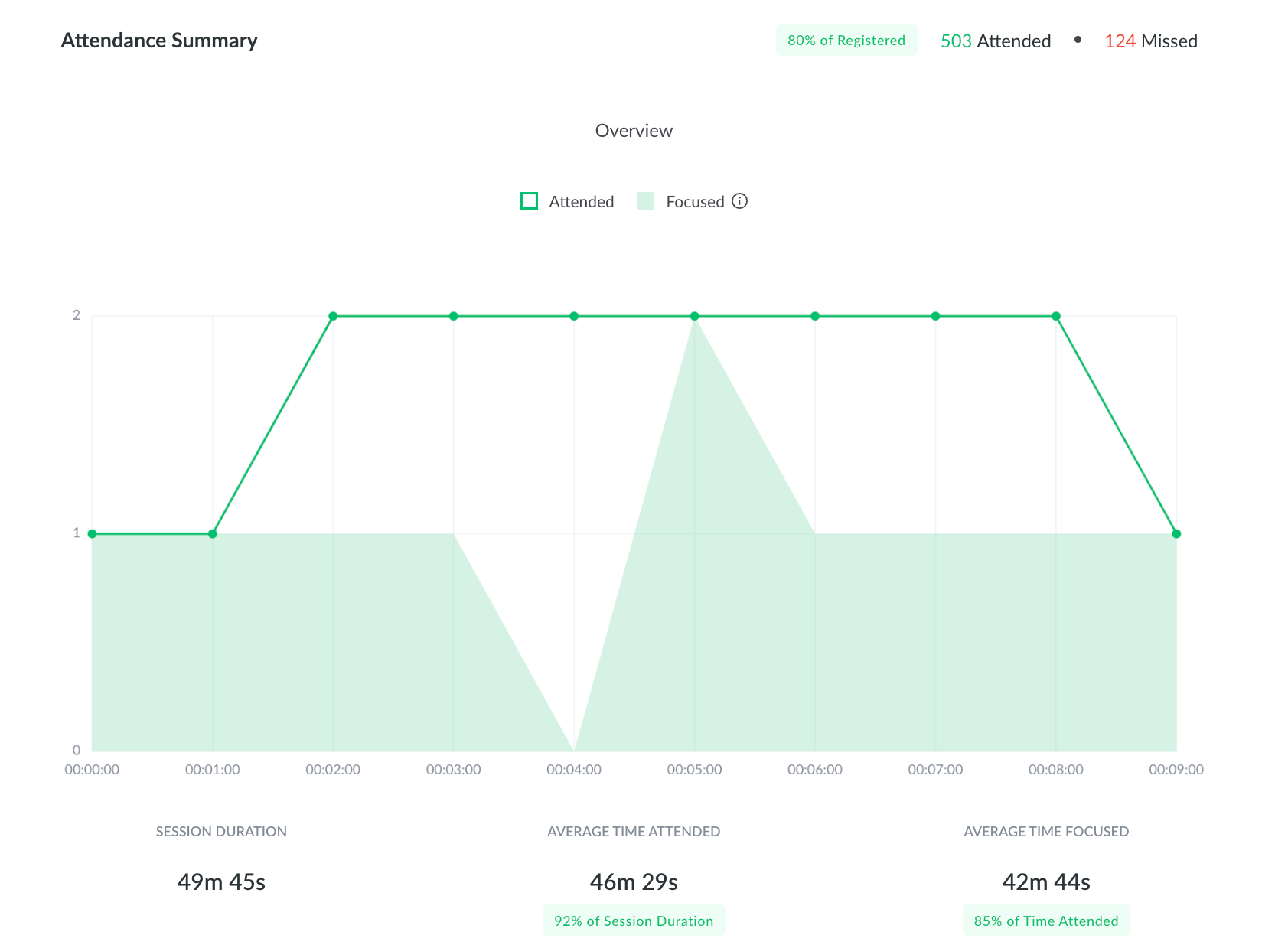 Improving Future Webinars
Every webinar should improve upon the last, and audience feedback is the most helpful information you can obtain to refine your virtual events. Always follow up a webinar (be it live, pre-recorded, on demand, or evergreen) with an attendee survey to gain insight as to what engaged your audience most — and what didn't.
Improve webinars based on the collected audience feedback, market analysis, and other information you gather along the way. The more comfortable and experienced you become hosting webinars, the better they'll be.
Examples of Pre-recorded Webinars
Not every webinar should be recorded ahead of time, such as those introducing new information or trying to engage a fresh audience that's unfamiliar with your brand. For these types of webinars, you want to host live so you can learn how information is received and can interact with your attendees in real time to garner a loyal following.
Nevertheless, the flexibility and versatility of pre-recorded webinars is impressive and can greatly support your marketing strategy. Here are some examples of pre-recorded webinars you can use to see fruitful results.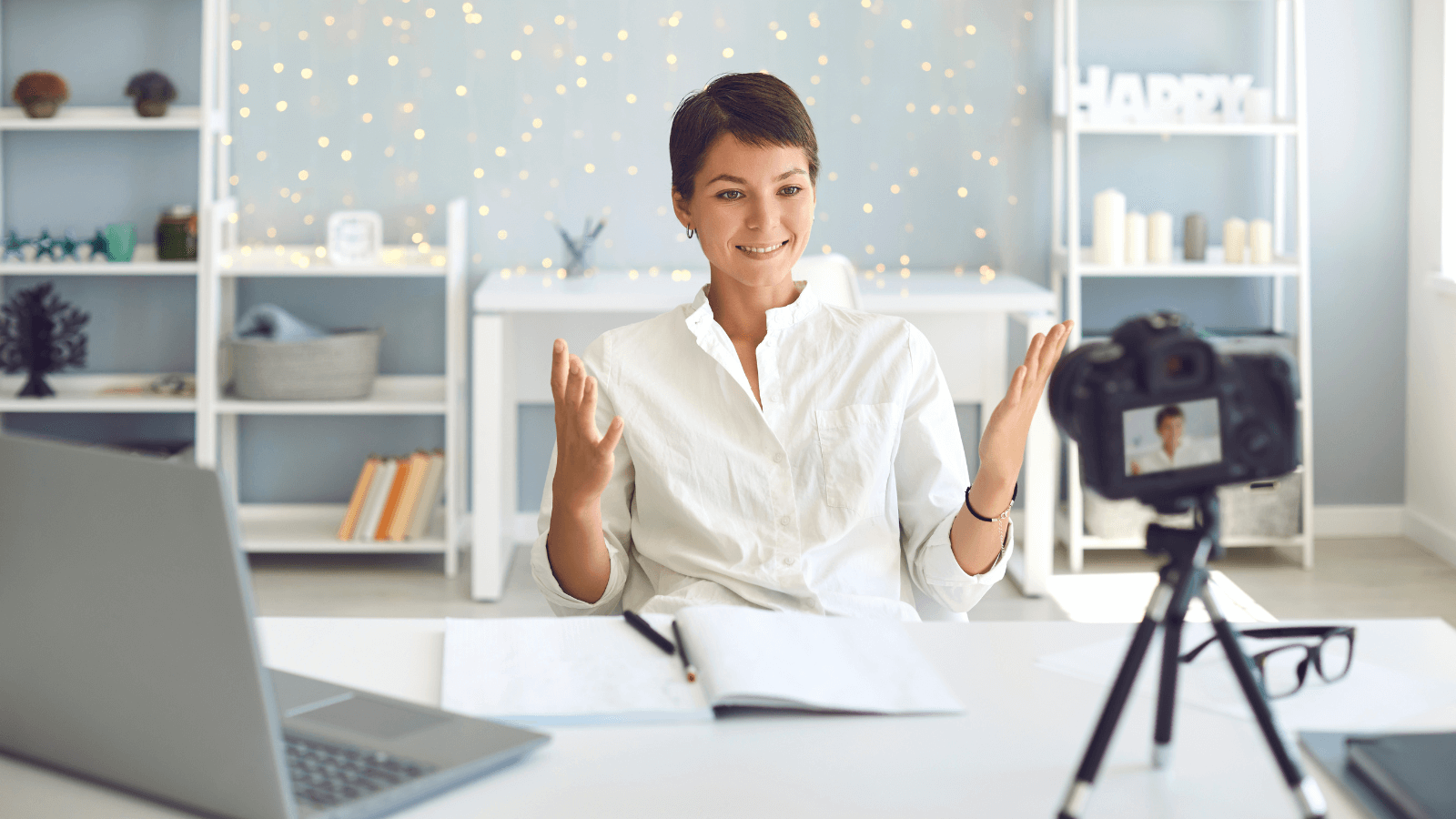 Product Demos/Tours
Product demos show audience members how new products or services work and how they may benefit them. As such, they're excellent in promotional as well as educational contexts.
Edit snippets of a live product demo or company tour to feature on your webinar registration page, website, or social media pages. This is a great way to turn a single pre-recorded webinar into several versatile pieces of promotional content.
On-Demand
An on-demand webinar is often filled with evergreen content that continues to be relevant to consumers regardless of how old the information is. When people click on or register for an on-demand webinar, they gain instant access to pre-recorded content. This helps audience members progress toward a final buying decision, especially those who desire instant gratification.
Training or Educational Courses
Do you have tutorial or educational videos that are part of an ongoing session? Pre-recorded webinars are ideal for this type of content, as they allow attendees to receive in-depth education and complete training at their own pace.
You can transform any webinar into on-demand content for repeated access and reference. It's wise to archive content so you can reuse it as needed. That way, even as your brand grows, your webinar content retains its relevance and ability to maintain audience attention with its engaging content.
Wrapping Up
Webinars offer multiple avenues for achieving your business goals and securing conversions. But, to maximize audience retention and gain the most out of the content you've already produced, consider investing in pre-recorded webinars.
Demio is the solution to all your live and pre-recorded webinar needs. With several easy-to-use editing and engagement features to make every webinar professional and relevant, you can entertain your audiences and grow your brand with one platform.
Still on the fence about Demio? We make it easy to get started for free. Or, book a demo and take a tour of what we have to offer. 

Frequently asked questions about pre-recorded webinar
What equipment do I need to record a webinar?
To record a webinar effectively, you'll need a combination of hardware and software tools. Essential equipment includes a computer, webcam, microphone, Internet connections, webinar materials (slides), and, most importantly, a webinar platform.
Other pieces of equipment to consider are headphones/headset, screen-recording software, lighting, a background, and a tripod.
Can I edit a pre-recorded webinar after it's recorded?
Yes, you can edit a pre-recorded webinar after it's recorded. Once you have the final version, you can upload it to your chosen platform or website for your audience to access. Remember to keep a copy of the edited version for future reference or potential updates.
How can I measure the success of a pre-recorded webinar?
Gauging the performance of a pre-recorded webinar entails analyzing various metrics and factors to assess its effectiveness and impact. Here are some key metrics to track:
Engagement metrics
View count
Lead generation
Conversion rates/ROI analysis
Relevance and evergreen value
Can I repurpose the content from a pre-recorded webinar?
Yes, you can repurpose the content from a pre-recorded webinar for multiple purposes. It's an effective way to extend the lifespan and reach of your webinar content, maximize its value, and engage with different audiences across various platforms. Some ideas include short clips, blog posts, eBook or guide, infographics, and newsletters.