The average cost of customer acquisition can be as much as 10 times more than a SaaS company's average monthly expense. For this reason alone, having a strong customer retention strategy is paramount.

So many SaaS companies make it incredibly difficult for people to understand how to use their services. People are often unclear about whether the software is suitable for them and their organisation, as well as what it even is and how to get started. As a result, churn is high.

But customer retention remains the name of the game. The more customers you retain, the more successful your SaaS company will be.

If you're worried your retention figures are low and that your service is a tad too confusing, join us as we take a look at the anatomy of an effective customer retention strategy.

Call Your Customers To Learn of Their Struggles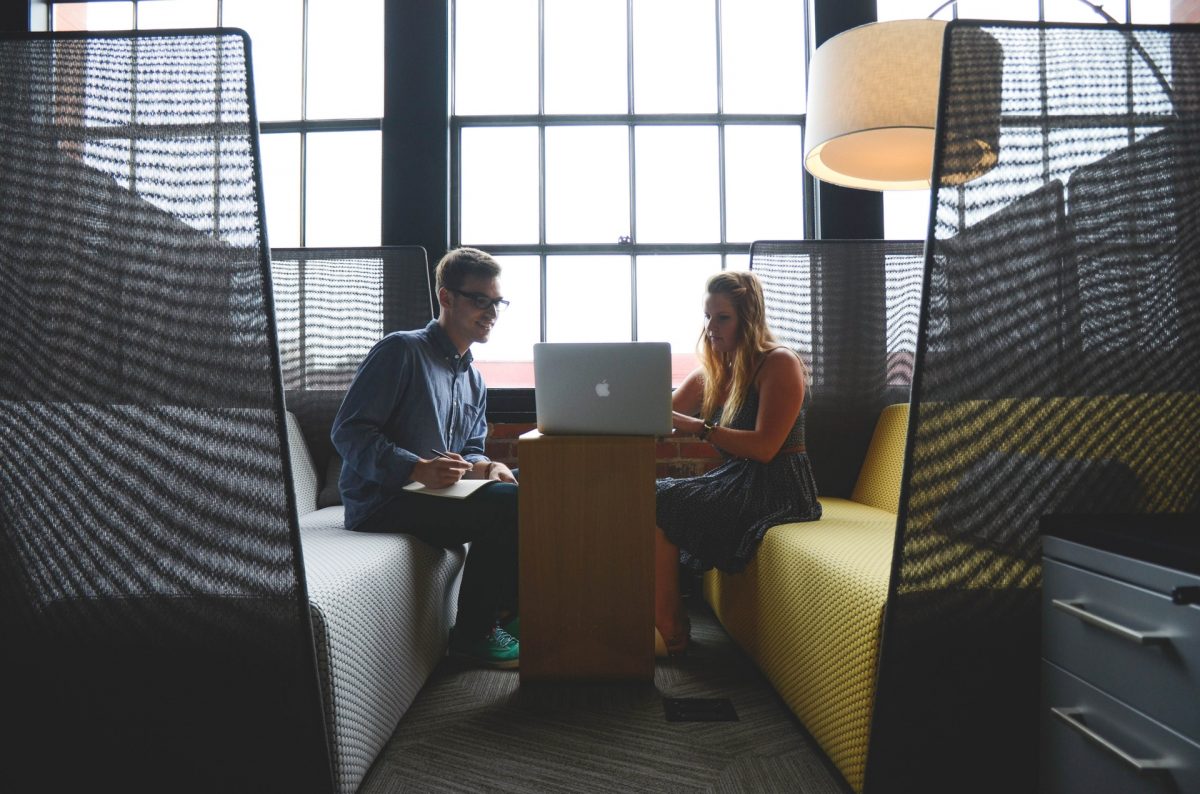 If you know why your users are churning, you can then put into place a plan of action to keep their business.

It's a good idea, then, to analyse your marketing data to learn more about your customers. For example, you might find that a poor user experience is turning people away. Or, it could be poor customer service is the reason you're not holding onto customers.

As well as analysing the data, you should also solicit feedback from your customers directly by actually arranging a call with them.

Engage in social listening, too, and get involved in the conversation to find out what they want to see from your tool — and then implement the right changes.

Create Additional Content and Training

One of the biggest reasons customers don't stick around is because they can't figure out how to use your tool. This is a significant problem, and one of the best reasons to create an online course.

An online course clears up the confusion and prevents more people from cancelling. It creates a positive experience for the end user and makes them feel as though they're getting a lot of value out of the product, which is important.

Your course should show users why they want to use your software, as well as how. You should also make it completely free, to spread the goodwill factor. The more value you offer for free, the more your customers will trust you, warm to you, and give your tool a proper chance.
Here at Demio, the "Growth Formula" course was made to do this exact thing. Here's a quick overview of the course: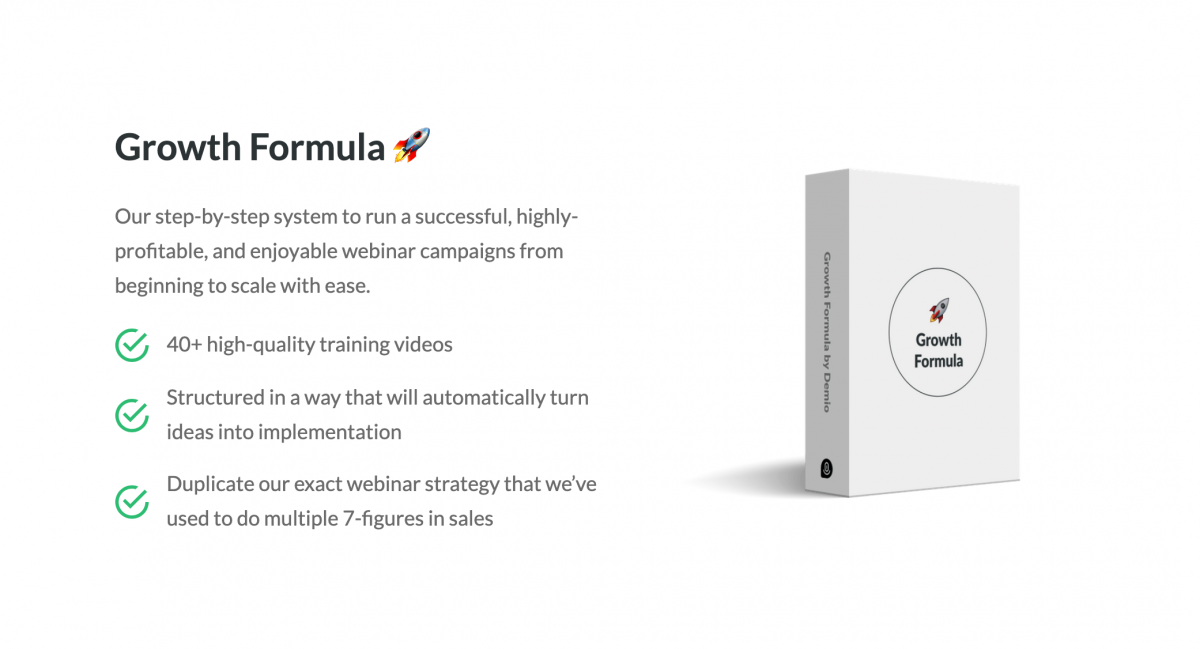 The best part? It doesn't have to be complicated. Get familiar with the sprint design process to create a prototype of your course within five days.

While you might lose out a tad by giving away so much value for free, consider this: Once you've created your course, there's no more money to invest in it; you're all set to give it away as often as you want at no extra charge to your company.

If you're stuck on ideas for courses, LeadPages has examples of a SaaS courses, and HubSpot has their own learning centre you can check out.

There's also the option of creating webinars to further educate your users about your service.

Provide Awesome Customer Service

Customer service is super important to your users. Poor customer service can have a devastating impact on your churn rate, with stats showing that as many as 67% of customers might drop off if your customer service is poor. With a bit of effort and thought, you can instantly improve yours.

Here are some tips:

Make sure your support widget is easy to find.
Add a chatbot/digital assistant to your website – An artificial intelligence-driven chatbot is able to answer your customer questions in real time, which is a great way to boost customer retention. The faster you can answer their queries, the sooner they can get on with using your tool.
Add a helpful FAQ section to your website.
Employ the right staff – As well as a live chat service, make sure to humanise your customer service by hiring enthusiastic, knowledgeable, and empathetic human beings.
Create a community/network – Why not put together a community of users who can help each other out? When there's a question that needs answering, let your customers put it to the community!
Follow up – Let's say a customer comes to you with a problem. You solve it for them, tell them to have a great day, and move on. A much smarter idea is to reconnect with them a few weeks later to see how things are going, and ask if there's anything else you can help them with. By doing this, you're solving the original problem and also making sure the customer is satisfied. This is one of the keys to fantastic customer service and user retention.
Value-Based Pricing that Matches Your Features to Specific Customer Segments

Value-based pricing is a really good way to price your products as it lets you price them at a fraction of the overall quantifiable value.

Here's what you need to do:

Segment your customers

Once you understand your customers and their needs, you can then segment them accordingly and create suitable pricing plans. It's a good idea to have 3–5 segments.

Your segments might include industry and size of team.

Understand the value each segment receives

Let's say one of your segments is businesses and another is freelancers. The value each receives from your service will be different. To find out how much value each segment receives, ask them questions such as, "How are you currently solving the problem?"

Create your prices

It's a good idea to implement the 10x rule here, which is where your customers get 10x the ROI.

For example, if a business is paying you $10 per month, this is because they're getting $100 out of it (or saving $100).

Why does the 10x rule work? Because it prevents you from overcharging or undercharging. Moreover, it's flexible. Instead of 10x, you could aim for 8x, or even 12x, whatever you think is right. However, it's just one pricing strategy you can go with.

Humanise Your Brand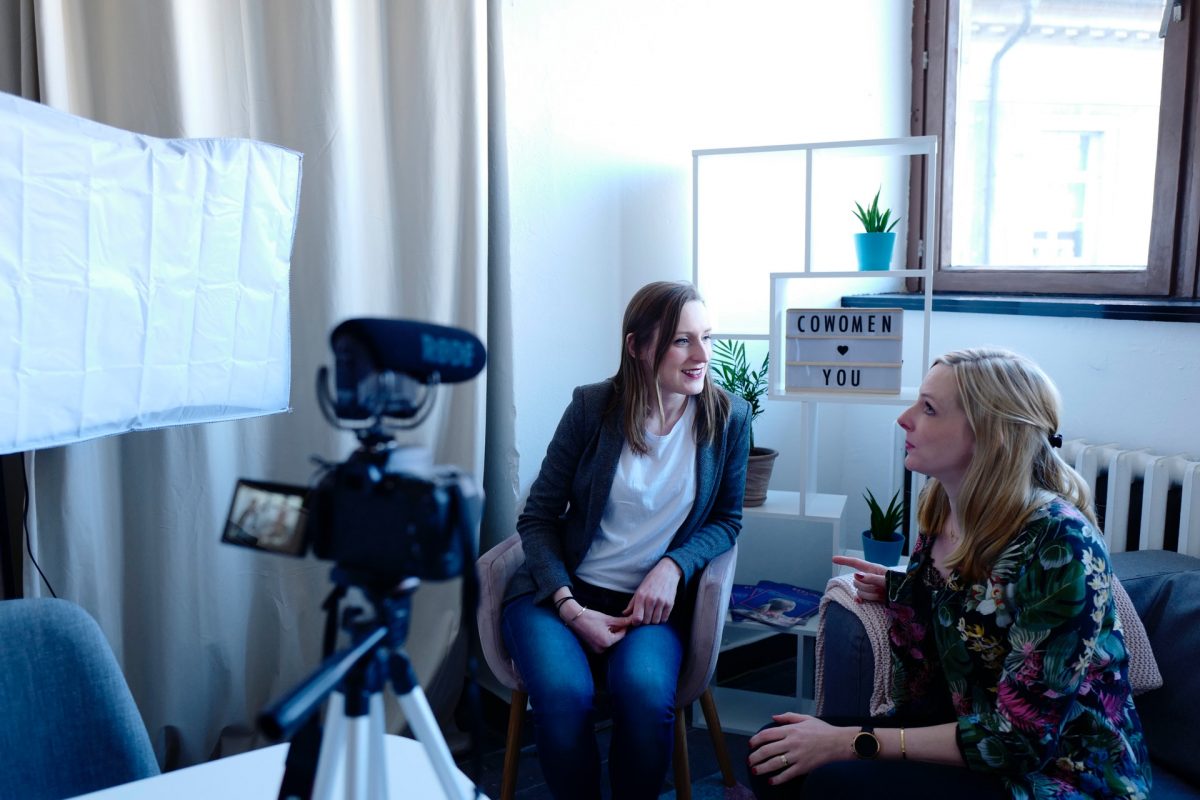 We touched on the human dimension of your customer support in an earlier section, but it's well worth expanding upon.

A great way to retain more customers is to show them more of you and your team. While you're selling a piece of software, you're also selling a service. In fact, it's the service that could even be considered the biggest selling point.

By showing them more of you and your team, you'll be able to instill more confidence in your customers while building trust. The more trust you build, the better your relationship will be.

So, show people the faces behind your software. Show them how awesome and passionate you are. Make a connection with customers via behind-the-scenes footage, updates, and interviews. Share things that you do on a day-to-day basis, such as trips to company events and trade shows.

The best place to showcase these insights is on social media. So, cultivate an active presence on Facebook and Instagram and develop a social media marketing strategy.

Upsell

Upselling probably sounds like it shouldn't work for SaaS companies when it comes to retaining their customers. You might be thinking, okay, this is something that only e-commerce businesses do. Also, when you upsell, your customer pays more. So, why would it work?

It works because you're:
Improving the level of service
Improving the customer experience
It's a good idea to find the features of your product that are your 'stickiest' (those that cause the customer to stick around and convert more in the customer journey) before using them as an upsell.

Upsells cement relationships and boost the value your customer receives. They can also increase your customer's lifetime value, which is awesome for retention.

Don't Annoy Your Customers

You might think it goes without saying that you shouldn't annoy your customers. But too many companies annoy their customers without even realizing it. For example, they send out lots of follow-up emails, they spam their customers' inboxes, or they send out a string of surveys. It's unnecessary and turns people off of using your app.

Just take it easy. Ask for feedback now and then, send a maximum of two follow-up emails, and don't harass your customers. Instead, focus on building relationships with online courses and content (see above).

That said, there's a time when aggressive sales techniques do work.

Conclusion

Holding onto your customers through customer retention should be your number one priority. While acquiring new customers is key, it means nothing if no one sticks around.

While you don't need to implement every single strategy from this article, it's a good idea to pick a few to get more engagement from your users. From there, measure your results, make the necessary tweaks, and keep working hard to give your customers exactly what they want.
DOWNLOAD YOUR FREE WEBINAR STRATEGY CHECKLIST BELOW
Use this checklist
to design your very own high-converting webinar marketing strategy from scratch, then automate the process to attract high-quality leads.
We promise to never spam or send emails about cats.
Okay, maybe some cat stuff.