Creating a webinar that you can run more than once is a major financial boon to your brand. It extends the value and shelf-life of the webinar, which saves you time and money. You're also able to reach more of your target audience by giving them access to your content at their convenience.
Further, a webinar that has timeless qualities means the content itself is perpetually relevant — so long as it's regularly updated to reflect current information. This brings greater value to your demographic than one-time content. One of your brand's largest goals is audience retention and loyalty, and offering consistently relevant content that your target segment can access on-demand is a great way to achieve this.
You've likely heard the term "evergreen" in reference to articles, website materials, and other digital content. However, the term also applies to webinars, and many businesses have garnered success by developing evergreen webinars for SaaS.
Let's dive in and learn more about what an evergreen webinar is, how to create one, and how this type of webinar can take your business to the next level. If you're having issues narrowing down your target segment, maintaining audience attention, or introducing your new brand and gaining a following, evergreen webinars could be the solution for you. 

What Is an Evergreen Webinar?
An evergreen webinar is a pre-recorded webinar where the content can be played repeatedly and maintain its relevance and engagement to the audience. Unlike live events, evergreen content is free of constraints like seasonality, time zones, and trends.
Most importantly, evergreen webinars can be accessed whenever an attendee wishes, at any time of day (especially in the on-demand webinar format). This means a single piece of content can be reused constantly to reach new audiences or to convince on-the-fence registrants to attend a repeat session and move them further down the sales funnel.
What Types of Evergreen Webinars Are There?
Evergreen webinars can take multiple forms, including automated and on-demand events. Although similar, they possess certain differences that influence which scenarios best fit their functionalities. However, you may find yourself incorporating one or both styles into your marketing strategies depending on your business goals.
Automated Webinars
Automated webinars are pre-recorded webinars that are played at times and dates pre-set by the host. If you want to grow your brand, this is a great strategy to consider as it allows you to control when and how often your attendees view your webinar's content. Automated webinars are often used as a means of gathering attendees' information and attention with as little continued input as possible.
On-Demand Webinars
As the name implies, this style of webinar allows your audience to click on and view webinar content as soon as the access information is sent to them. If you want to act on consumer urgency to grow your brand, on-demand webinars are an excellent marketing strategy to use. They're sales driven and often lead to increased conversion rates.
While they mostly operate on autopilot, you can still make evergreen webinars interactive to allow your audience to have an engaging and memorable experience. Choose a platform with robust webinar features to build engagement and reach a wider audience with less effort on your part. Evergreen webinars thus act as a "set it and forget it" type of marketing.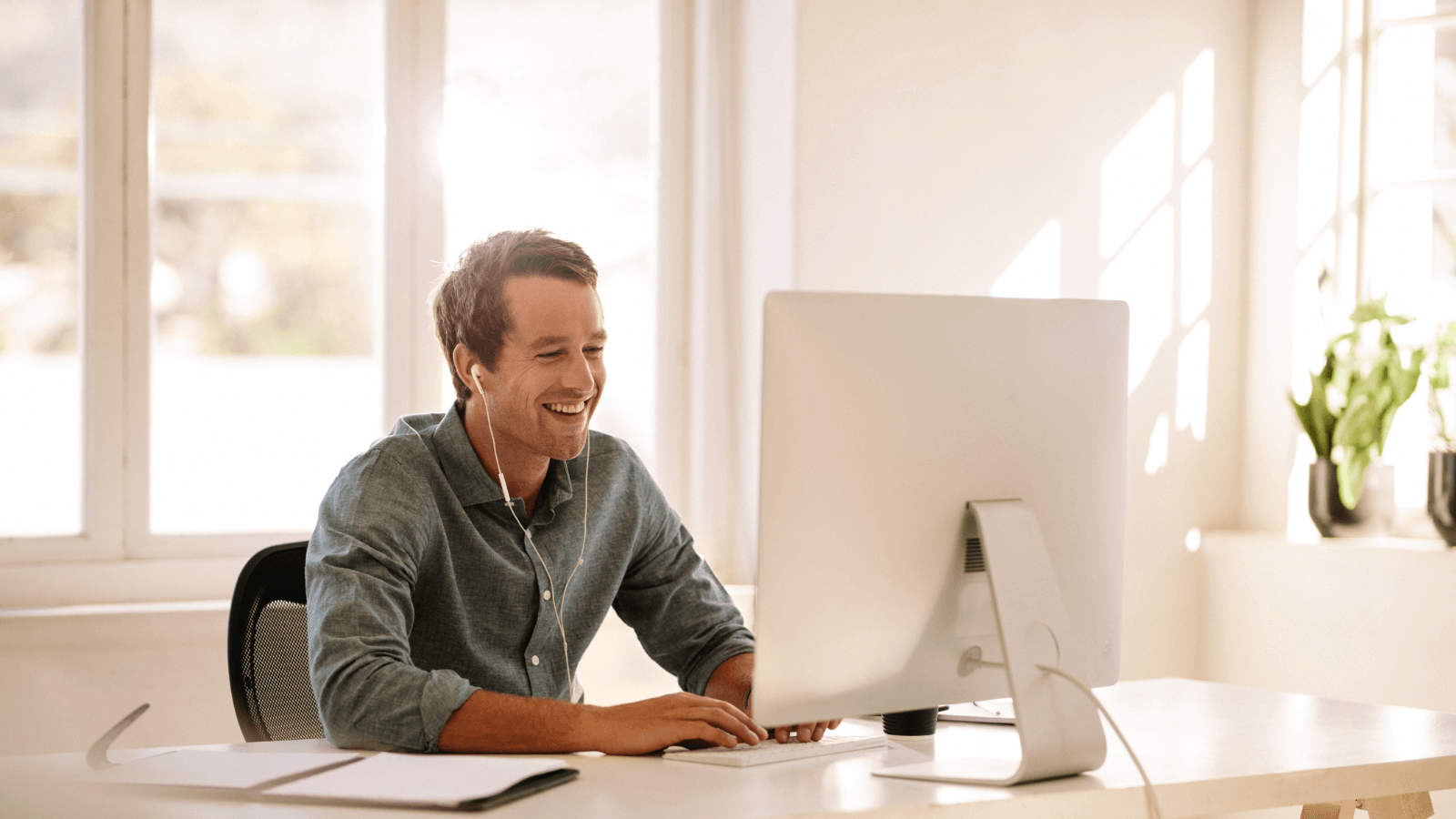 What Are the Best Uses for Evergreen Webinars?
You may not realize something like a product demo or tutorial can be transformed into evergreen content. Below are some of the top applications for evergreen webinars, both automated and on-demand events.
👉 Educational Sessions/Tutorials
Online tutorials and basic educational events make for excellent evergreen opportunities. Onboarded and eager-to-learn consumers alike can benefit from repeat viewings of your pre-recorded content.
Educational content and tutorials (including how-to webinars) not only help your consumers gain more value from their investment in your brand but also establish you as an authority in your field. Even if you're a new business building your name, including evergreen tutorials and other knowledge-based webinars can strengthen your industry credibility right away.
👉 Online Courses
Offering online courses for entrepreneurs or teaching your audience how to use your products and services provides useful information to your consumers at all times. They're designed to instruct attendees on how to maximize the value of your products and services
👉 FAQs
Audiences want to know more about your brand and how to make the most of your offering. An FAQ webinar where you answer questions from consumers allows your audience to address their concerns in a direct manner.
Thanks to that transparency, FAQ webinars also build audience trust in and loyalty toward your brand. These types of evergreen webinars allow minimal moderation with a periodic live or public chat so audience members can assist one another and answer each others' questions.
👉 Webinar Series
One way to engage with your audience constantly is to develop a webinar series that your loyal fan base can come back to again and again. It's a terrific way to expand your audience reach and streamline the onboarding of your most recent leads. You can run the series on a recurring schedule so viewers have regular access to your content (which keeps your events top of mind).
This webinar is also an effective avenue for strong consumer retention and growing your brand's value by fostering loyalty in your following: If you release a webinar series on specific dates and times and archive past webinars for repeat viewing, registrants are more likely to attend multiple sessions, which exposes them to your expertise and your offering. As a result, they derive greater value from your product or service and deem you a credible and trustworthy brand.
👉 Training/Onboarding
Whether you're introducing new staff to your team or bringing in new leads, training and onboarding evergreen webinars are powerful means of generating immediate loyalty to your brand. These types of webinars excel at creating excitement about your brand as you partner with complementary companies, introduce mergers, and bring together new team members.
This evergreen content refreshes audience members who've either grown bored or stagnant with your brand or who've forgotten why they jumped on board in the first place. Keep everyone on the same page by building on-demand or automated training and onboarding webinars.
👉 Customer Success Stories
Who doesn't love a great success story? To grow your brand and prove your worth to a fickle customer base, a convincing form of evidence is the voices of your current consumers. People trust the opinions of real consumers, so your audience may be more likely to convert after hearing the successes of their peers with your product versus company-provided case studies or expert testimonials.
A customer success webinar should be among the first events your audience encounters when researching your brand and what you have to offer. Craft a webinar series out of individual use cases so you can share multiple relatable accounts of success with your audience.
The most successful evergreen webinars are educational ones. Ensure a successful automated or on-demand webinar by sprinkling in key takeaways that audience members find valuable and can put into action after each viewing.
Are Evergreen Webinars Effective?
You can recycle evergreen webinars and show them to new audiences whenever you wish for impressive results? Here are just a few of the ways these events can benefit your company.
✅ Set It and Forget It
An evergreen session doesn't need constant attention from the webinar host the way a live webinar does. You can pre-record the event and largely leave it alone — a real "set it and forget it" opportunity.
The greatest effort you'll have to devote to evergreen content is in its original creation, and this is mostly taken care of when you convert a live webinar into an evergreen one. After a little tweaking and editing to ensure the content presented has enduring relevance, an evergreen webinar is born.
✅ Reuse Valuable Content
Creating a brand-new webinar to spark lead generation or encourage existing prospects to commit to a purchasing decision is time-consuming and expensive, especially when your marketing budget is small. Instead of constructing new content, turn existing webinars into evergreen sessions that you can screen to fresh audiences any time you wish.
Educational pieces are especially valuable to your consumers and can be rewatched as often as they need — without costing you additional time and money in content creation.
✅ Generate Leads and Gather Information
Both live and evergreen webinars encourage audience participation with a healthy mix of engagement features (i.e., quizzes, polls, surveys, and customer feedback forms), gaining you a deeper understanding of your target segment with little effort. Meanwhile, with evergreen content in constant circulation, you generate leads by maintaining a near-constant social media and internet presence.
By broadcasting your content and following through with attendees after webinars end, you'll find your evergreen content just as effective in gathering leads and information about your demographic as live, hosted content — and much more efficient.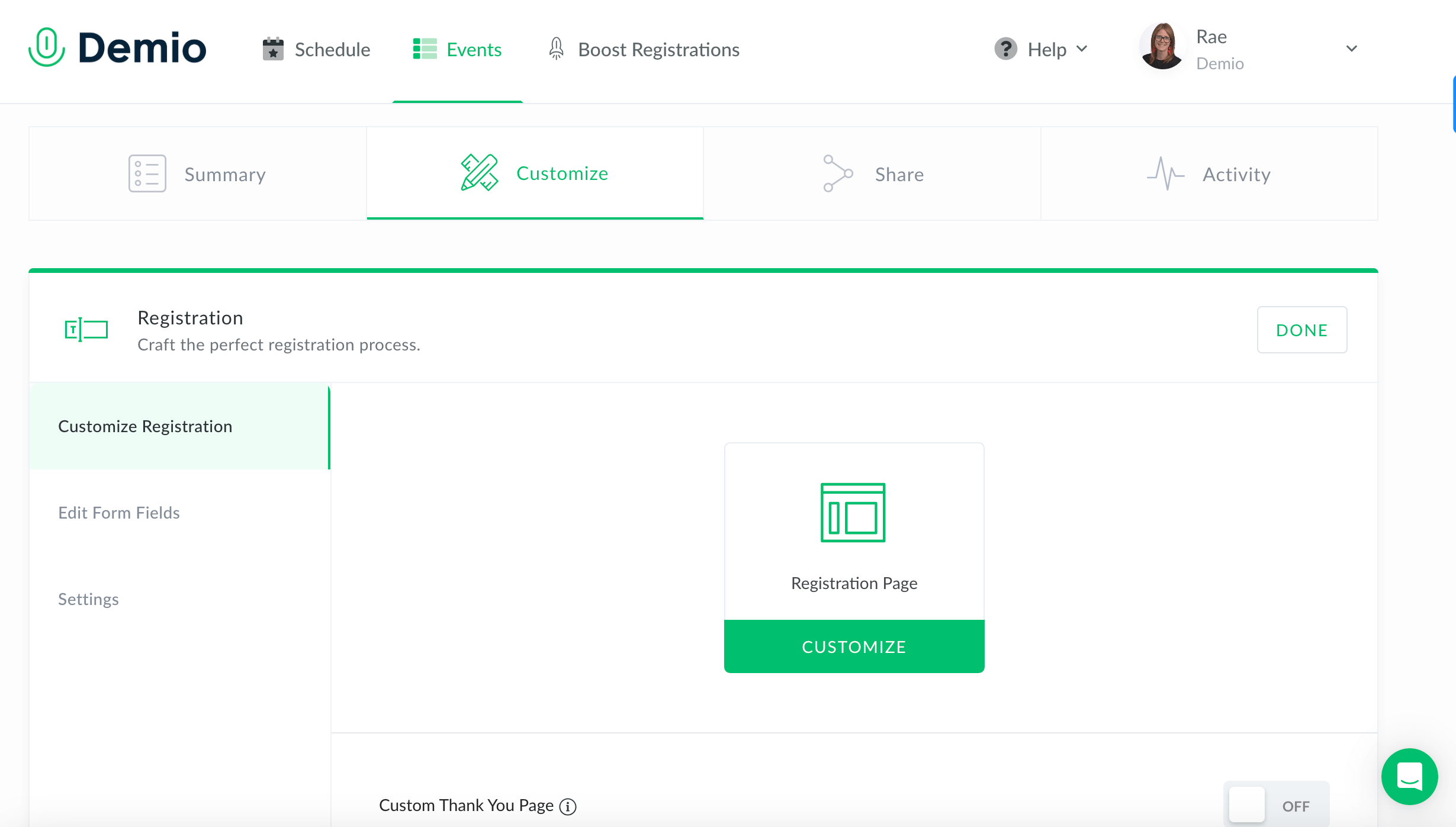 ✅ Make More Money While Expanding Your Audience Reach
When properly promoted, your evergreen content can reap continuous profits for your business while growing your audience reach.
How? By making your content more readily available.
For example, hosted live webinars air at set dates and times. Those restrictions make it impossible to reach your entire audience through that method. However, if you turn your live content into evergreen webinars, you can offer them on demand for individual convenience or schedule them to play several times a day or week to reach even more interested parties.
Evergreen webinars give you more opportunities to gather a loyal following and promote products, courses, services, and more.
Steps for Building an Evergreen Webinar
Crafting a successful evergreen webinar isn't complicated. Here are the steps to prove it!
👉 Do Your Research
Dig into your current audience base to determine what your industry's general demographic is seeking and determine how you can fill that gap. Previous customer feedback is particularly helpful here.
👉 Create High-Quality Content
An evergreen piece should always be engaging and relevant, with informational-sharing being the main focus. Avoid sales-y content unless appropriate for CTAs. Also, keep evergreen webinars short and to the point.
👉 Promote Your Content
Employ various webinar marketing strategies to promote your evergreen webinars and boost both attendance and conversion rates. Always post evergreen webinars in social media channels, your business's website, and other outlets, including personal invites to past webinar attendees and other relevant recipients on your email list.
👉 Thank Your Registrants
Always thank your registrants and webinar attendees with a personal email. The right webinar platform makes connecting with your audience through email easier. Check out Demio's email marketing features and integrations to foster custom connections with your registrants and attendees.
What Makes an Evergreen Webinar Successful?
Promotion is key to making an evergreen webinar successful. However, there's more to an automated webinar than simply making one available.
Establish a Goal and Define Your Audience
What do you want to accomplish with your evergreen webinar? More sales or leads? Wider brand recognition? Establish a concrete and measurable goal for your session; that objective will then guide your webinar content creation.
Define your audience as well so your message speaks to and grabs the attention of your intended demographic. All content should be informative and immediately relevant to what your audience expects to gain from attending your webinar, whether they view it one time or repeatedly visit your evergreen content.
Build an Interactive and Engaging Experience
To keep your audience engaged throughout your evergreen webinars, the presentations must be interactive and encourage attendee participation. For example, you could include polls, actionable features, live chat (if you want to moderate your evergreen posts), and handouts to help you identify your most engaged audience members. A robust evergreen webinar platform like Demio, WebinarJam, or another alternative can provide these and other interactive elements to give your evergreen webinars a live feel.
Time these features to maintain audience engagement for longer. For optimal timing, use your webinar platform's analytics tools to spot areas where attendees lose interest and refresh that dead or negative space with interactive elements.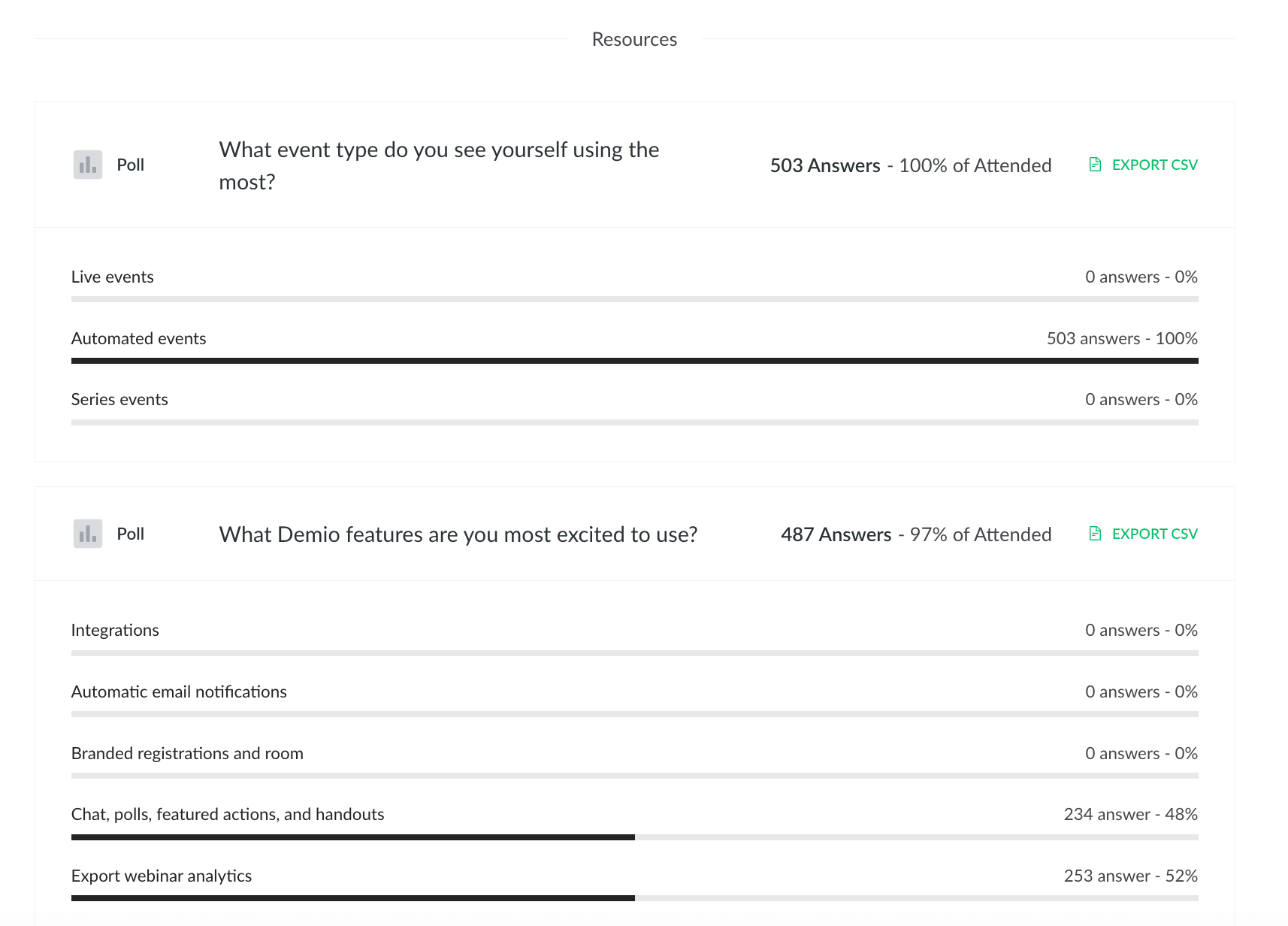 How to Drive Lead Generation With Evergreen Webinars
A common use for evergreen webinars is lead generation. Since they allow for more flexible scheduling options compared to traditional webinars — upon consumer request — they capture more honest audience interest.
Before the Webinar
An email marketing campaign targeting early registrants to your evergreen webinars will keep buyer interest strong. Include an incentive for registrants to commit sooner, be it early access to promotional content, discount codes, or links to exclusive content.
During the Webinar
Your attendees want to be entertained and given reminders as to why they joined your webinar in the first place. CTAs synthesize the main point of your webinar, serving to maintain your audience's engagement with its cogency and keep them in attendance until your presentation's conclusion. Incentives and actionable features inserted throughout your webinars, such as giveaways, polls, handouts, and even contests, have a similar effect and ensure your attendees are mentally invested.
Offering free goodies or promos not only keeps your audience engaged but also reminds them why they're excited about your brand. You want them to carry that excitement well past the end of the session and leverage it into a conversion.
After the Webinar
Like we said earlier, always thank your attendees for coming to your webinars. Thank your registrants as well, even if they were a no-show; a link to your evergreen content and an invite to your next webinar may convince potential leads to take the next step.
Additionally, follow up an automated webinar with a customer feedback survey. The information gathered will improve future webinars and give you insight into how you can edit your evergreen content to better serve your audience.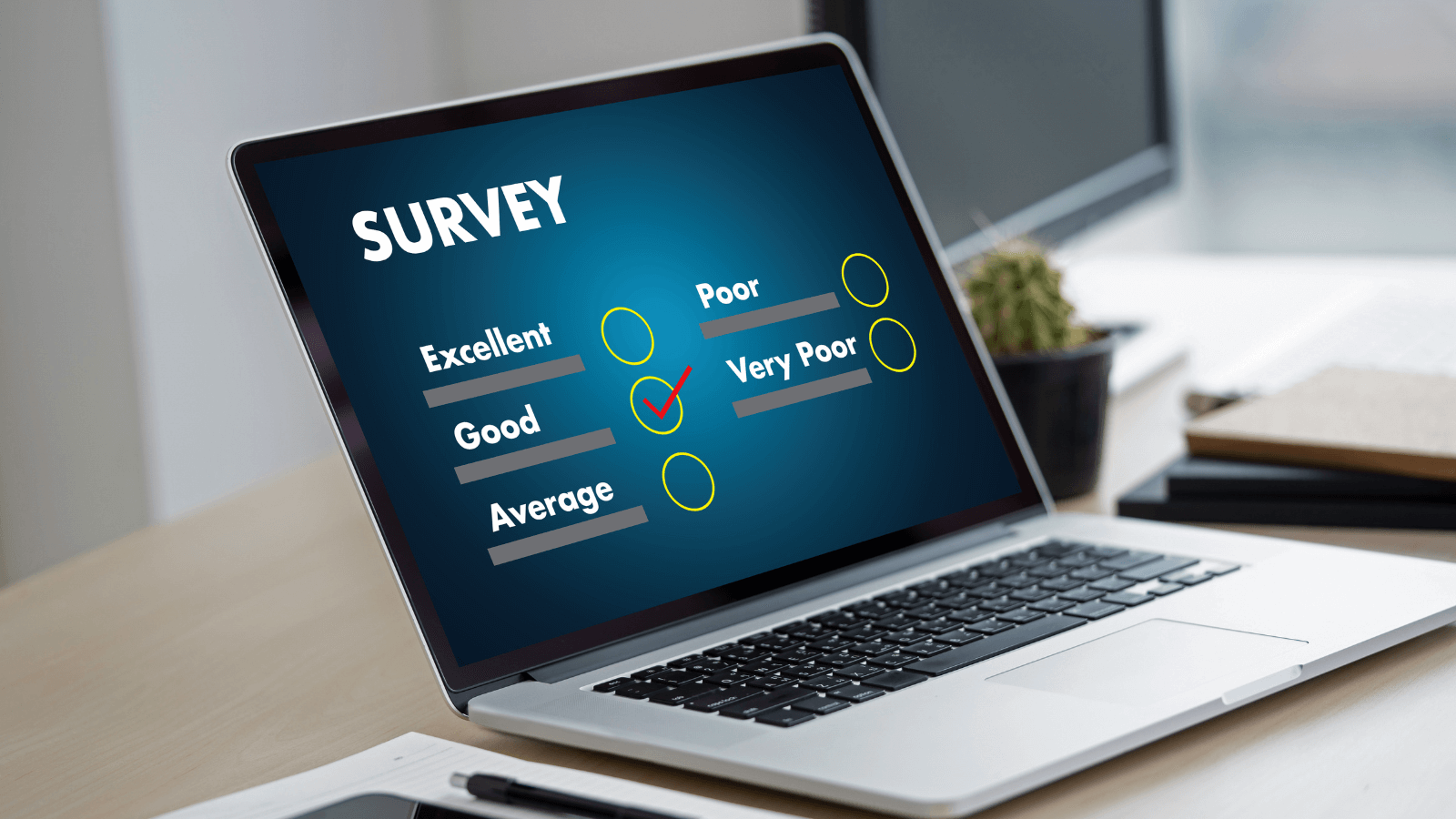 Examples of Evergreen Webinars
Still confused as to what makes a webinar evergreen versus a single-use session? Here are a few examples of evergreen webinars to clarify the distinction.
How-to Webinars
An entertaining how-to webinar that showcases your most popular products and services is an excellent example of an automated webinar intended to bring in a new client base. The content is evergreen so long as the product and service you spotlight are still part of your brand. Edit the content as products and services are upgraded to maintain your webinar's relevance.
Case Study Webinars
An informative and educational case study webinar is a great way to promote your brand and maintain your authority with your intended audience. What's more, you can combine this type of webinar with a customer success story to boost lead generation and conversion rates among your more fickle audience base.
Leverage Pre-recorded Webinars as Your Next Evergreen Conversion Tactic
An evergreen webinar provides many benefits for your business by allowing you to remain relevant with your target audience without having to create new content constantly. Evergreen sessions can generate leads, grow brand awareness, and help you establish authority in your industry in a hands-off manner.
Whether you're considering adopting an alternative webinar platform for your hosting needs or you're brand-new to evergreen content, Demio has you covered. You'll have your first webinar ready to launch within minutes. Give Demio a try and get started for free today.
Not ready to commit just yet? No worries. Book a demo to learn how Demio can personally serve you and take your webinars to the next level.

Frequently Asked Questions About Evergreen Webinars
What Are the Advantages of Evergreen Webinars Over Live Webinars?
You can run evergreen webinars more than once, and they don't have an expiration date, allowing you to play the same content multiple times to reach a wider audience.
Meanwhile, the only audience that benefits from live presentations are those who attend the real-time event.
How Do You Create an Engaging Evergreen Webinar Presentation?
An evergreen webinar can still contain actionable features such as handouts and CTAs to keep an audience engaged. However, you can also moderate evergreen presentations to interact with audience members via chat for maximum engagement.
What Interactive Elements Can You Include in Evergreen Webinars?
You can incorporate interactive elements such as moderated chat, handouts, surveys, and email marketing for gathering audience feedback.
What Equipment and Software Do I Need to Record an Evergreen Webinar?
Quality audio and video recording equipment, along with a webinar hosting platform, are the main elements required to start recording evergreen content. Any other specialized equipment needed will depend on your specific goals and budgeting allowance.