Automated webinar software tools offer one of the most fruitful avenues to increasing conversions. They put a lot of the grunt work on auto-pilot, enabling marketing and sales professionals to do so much more thanks to their built-in features and integrations.
In this guide, we'll go over the key uses of automated webinar software so you can honestly judge the various software options on the market. Then, we'll look at the best automated webinar software you can adopt to max out conversions today!

What Are the Key Features of Automated Webinar Software?
There's a big difference between live vs. automated webinars and the following key features automate the most repetitive, low-value work. Leverage them to optimize your webinar marketing and save time and resources for higher-value tasks.
Automated Scheduling
Scheduling is a repetitive and demanding task, making it prone to human error. With automated webinar sessions though, you can hold numerous dates to maximize reach — and the software will take care of the scheduling for you.
Automated scheduling saves marketing staff a lot of time by using presets to schedule sessions. This saves time and reduces opportunities for mistakes.
By reducing manual work and expanding the number of webinars you can run, your team can focus on research, personalization, and other facets of making the webinar experience excellent.
Automation features are intuitive as well: You can automate scheduling to assign webinars to time slots that have been shown to yield higher registration rates, attendance, engagement, and conversions.
Pre-recorded Webinars
Instead of creating several live webinars, you can record just one and make that pre-recorded webinar available for multiple time slots. This expands your audience reach while cutting production costs since you don't have to craft fresh content constantly.
The ability to reach people around the world all at once is a strong mark in favor of automation. Live webinars are restrictive when you have a customer base spread out throughout the world. Globalized markets increasingly require entrepreneurs to make global considerations, ranging from event hosting to marketing.
With an on-demand webinar model, your sessions remain available while minimizing costs. You don't have to sacrifice the quality of the experience, either! Automated webinar software now comes with features to create highly engaging, interactive experiences that mimic live events.
Pre-recorded webinars add a level of quality control that's unattainable with live webinars. You can hold several dress rehearsals, launch a webinar and measure its performance, then fix the elements that drive attendees away and double-down on the ones that engage them most. You're thus able to capture the best possible experience to package and offer to others.
All of this adds up to high quality and consistency for your attendees, which is hard to maintain with live webinars. But with pre-recorded webinars, consistency is baked into the experience from the start.
Consistency also applies to technical quality. Like any online interface, webinars are vulnerable to technical failures; faulty equipment, connectivity issues, and other problems can sour an otherwise engaging, high-quality experience. Pre-recorded webinars eliminate this problem once you've captured a perfect recording.
Even after you have that great recording though, you can (and should) optimize your automated webinars: You can replace modules with new ones, update content with statistics and strategies, and incorporate fresh engagement activities to maintain your audience's attention. With the help of analytical features and integrations, you can quantifiably see what content resonates and what doesn't. With that information, you can edit pre-recorded webinars and perfect them over time, piece by piece.
Timed Interactive/Engagement Features
These features keep the event dynamic, interactive, and engaging despite the lack of live presenters. You can set up timed events that trigger opportunities for your audience to interact with the webinar.
Watching a static webinar progress linearly can grow boring fast. Timed interactive features are the solution, driving engagement for optimal outcomes. The best webinar platforms emphasize their design and capabilities and build analytics to capture the exact ways your audiences interact with them.
These features include:
Surveys
Polls
Pop quizzes
Q&A sessions
Challenges
Chat messages
Other gamification elements
They build engagement by personalizing the webinar experience; attendees interact with these features on their terms, providing their unique thoughts and inputs. That requires a greater mental investment than simply sitting still and soaking in the presentation. You keep them awake and induce a feeling of active involvement with the experience.
Additionally, these features are excellent ways to gather key insights on how webinar attendees think and feel about your products, services, industry concepts, and more. So, you entertain your audience while collecting raw, valuable feedback — a win-win for you and your viewers.
Pro tip: Use the feedback from these interactive features to segment your audience into groups for stronger targeting. Find out which attendees are more likely to enjoy a certain kind of content or buy a specific product, then tailor your messaging accordingly.
Customizable Registration
Customization options enable marketing teams to design branded registration pages. This is another area where you should ensure consistency across all your marketing channels. Webinar platforms often accommodate custom branding in most other webinar interfaces.
Webinar registration is the first commitment would-be attendees make, so it's crucial to secure that buy-in. Ensure your webinar registration page is not only on-brand but also meticulously designed to earn higher registration rates. Tailor your message to match your brand, the webinar theme, and the attendees' expectations for the event.
The registration pages for each webinar should be unique. Even if you have two events for separate but similar products, emphasize that distinction on the registration pages. Tailor questions, visuals, and everything else to the specific message of each webinar.
To find the winning combination, test different registration pages. You can monitor what design elements and messaging yield the best results and optimize your registration process.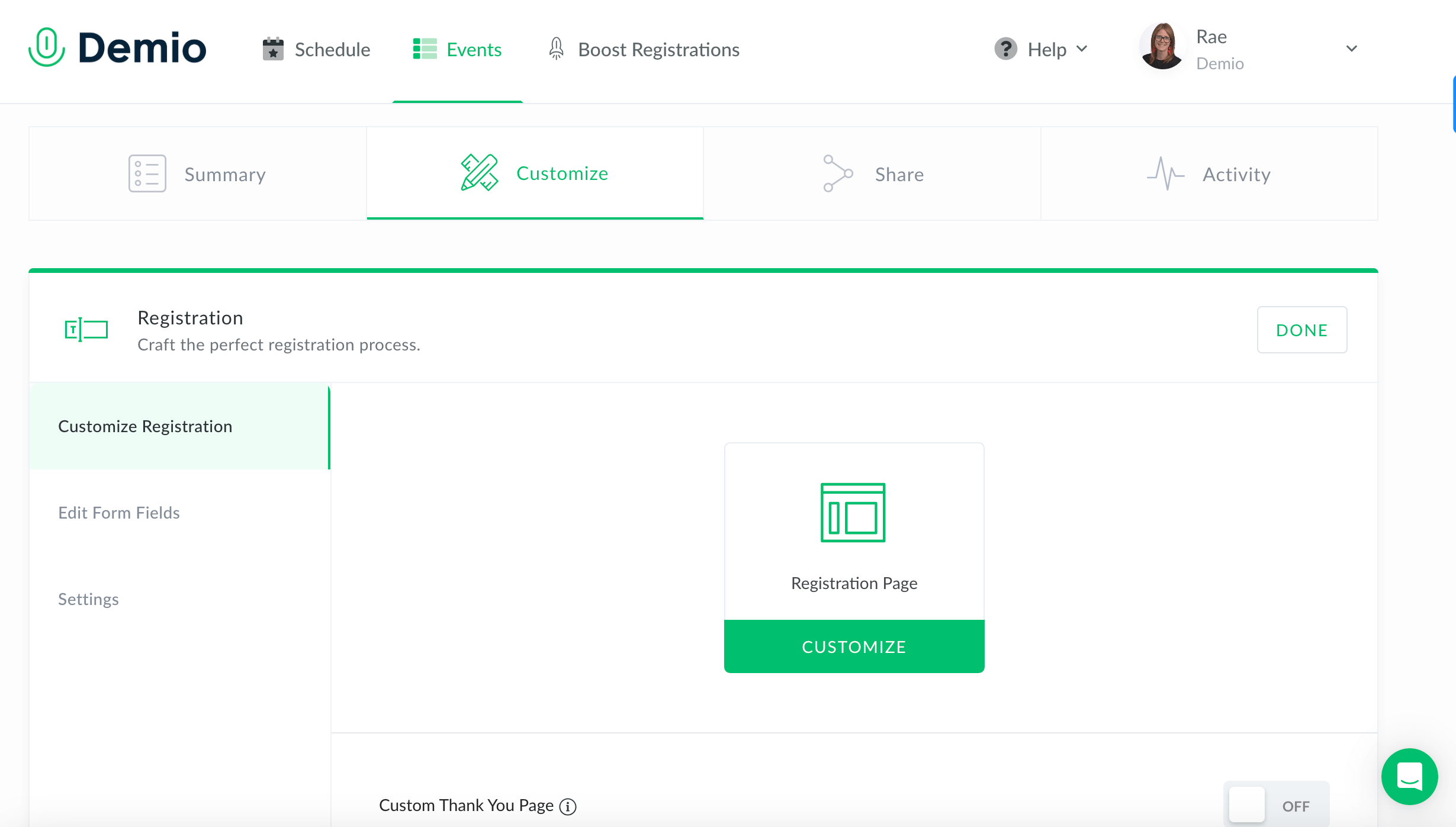 Email Automation
Email marketing is a key component of automated webinar software. Most options come with integrations for at least one email automation plugin. Email notifications play a key role in bridging the gap between registration and attendance counts.
Automation features include crafting a series of emails and setting them to release to individuals at certain times and under pre-established conditions. You can thus send automated reminder emails ahead of a webinar, as well as follow-up communications after the event, ongoing promotions, and more.
Drip campaigns are a tried-and-tested way to move leads through your funnel. Opt-in forms for your email lists capture names, which are used to personalize their experience with your brand. So, prioritize automated emails in your budget as well as your software considerations.
Beyond personalization, email automation also enables segmentation. You can form different sub-lists based on criteria like registration status, measured engagement during previous events, where people opted in, customer loyalty, and more. Like all the forms of automation we've discussed, it takes some effort to build up, but that work pays off in the form of greater efficiency and reduced labor going forward.
Well-crafted emails with strong copy and visuals and valuable content can maintain interest in the experience you provide. It's also an excellent way to gather feedback from attendees immediately after the webinar ends.
Analytics and Reporting
Analytics and reporting enable you to improve your event results over time. Even better, the best automated webinar software comes with comprehensive and easy-to-use analytics.
Key features cover everything from registration details to post-event reports on important metrics, including:
Audience engagement stats

Average viewing time
Attendance rates (versus registrations)
Audience interactions with engagement features
Questions answered or unanswered
Resource/Handout downloads
Chat box usage
Clicks (on specific shared links)

Conversion rates

Call-to-action (CTA) effectiveness

Comparisons with previous results
Visualizations of these and other measurements
That information provides you with a clear picture of the impact of all the elements, big and small, that you put into your automated webinars. These analyses pinpoint what can be improved and what yields the best results so you can recreate and reap the rewards of your greatest successes.
Optimizing an automated webinar stack is, in large part, a process of trial and error. You should always employ the best practices from the start, but, inevitably, some tactics will work better than others. So, take full advantage of analysis and reported metrics to develop your perfect webinar.
Take full advantage of your webinar platform's engagement features to gather data on attendee intent. Track every significant action that your audience members take to build comprehensive reports that quickly pave the way for ROI-maximizing improvements.
Compared to live webinars and most other marketing channels, this process is far less tedious with automated solutions, which put analysis and reporting on autopilot. You're thus able to get more done with less time and effort.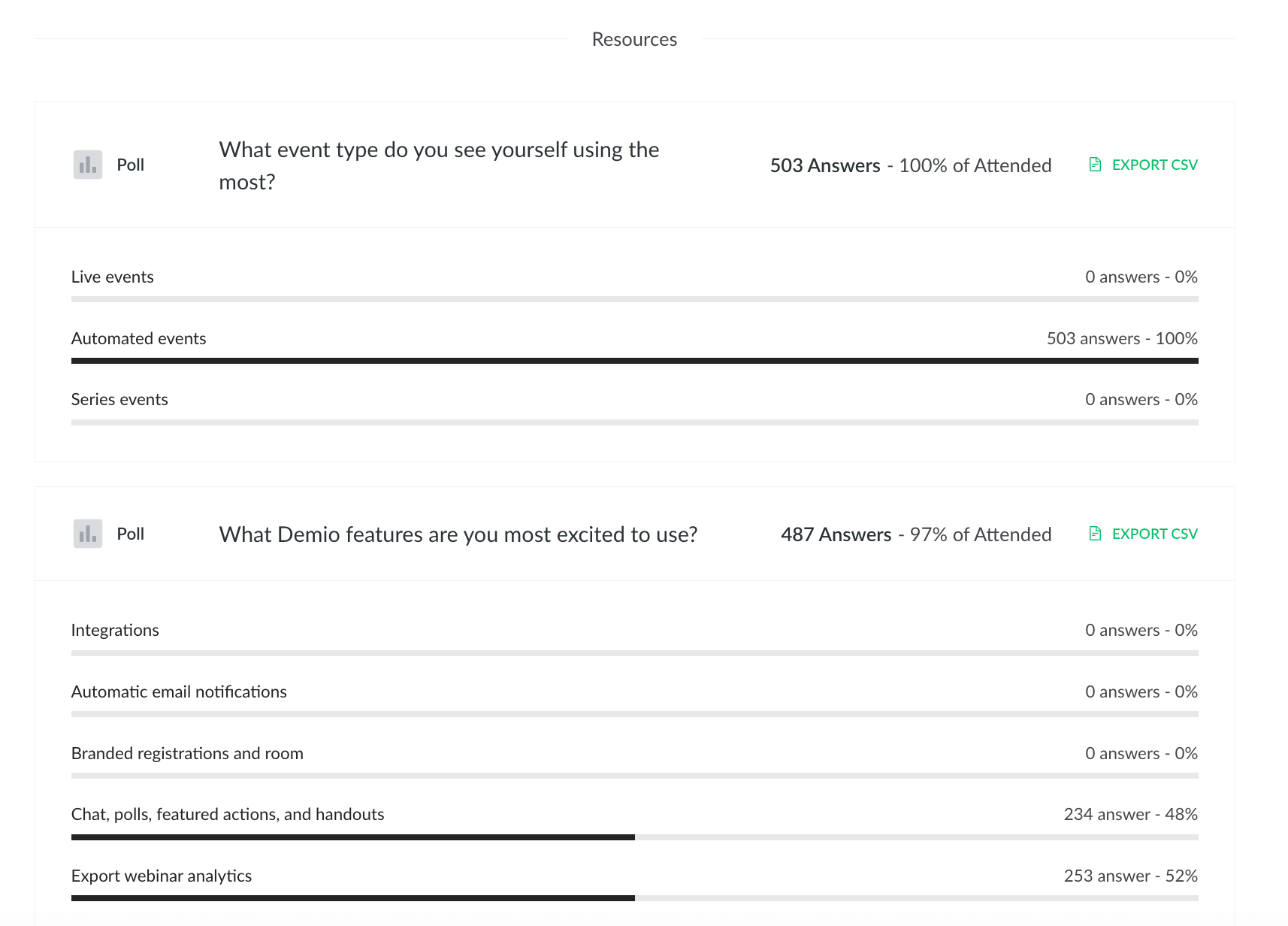 Integration Capabilities
Webinar software normally integrates with many other tools to produce a comprehensive solution. Combining automated webinar software with these complementary tools helps event organizers and various marketing team members take full advantage of online marketing and maximize their event's reach.
✅ Email Marketing
Email marketing integrations with popular tools like Mailchimp are extremely common and are designed to complement email features built into webinar automation software. They help guide leads down your sales funnel, provide email notifications to secure higher event attendance, and enable automated follow-up to keep highly qualified leads from falling through the cracks.
✅ CRM
Customer relationship management (CRM) integrations for platforms like HubSpot fill in other gaps that automated webinar software alone can't fill. CRM systems automatically capture and sync registrant and attendee data, streamlining sales funnel processes. Marketers use CRM data to segment those leads into appropriate lists, nurture them, and track their progression within the sales funnel.
✅ Analytics and Reporting
Webinar solutions already have comprehensive built-in analytics and reporting. But many integrations can provide even deeper analytics. Reports on interoperability with other marketing channels may require specialized analytics tool integrations.
Integrations with popular tools like Google AdWords are also crucial though. Luckily, most automated webinar software includes integrations for major Microsoft and Google features like calendars.
As webinar platforms age, they typically expand their list of integrations, opening up even more possibilities to enrich your webinars.
Branding/Customization
Branding and customization features enable businesses to maintain consistent brand imagery and are mandatory when developing an automated webinar.
They give you the power to craft your own backgrounds and other design facets for your virtual events. Consistent branding enables you to align your various interfaces with your brand image. That normally includes:
The webinar player
Registration page
Email templates (for built-in email features)
Color schemes
Logo placement
Font choices
Other design elements
Take every opportunity to brand your webinar experiences. Have your marketing team use page builders and other tools to keep all imagery consistent.
Normally, the best automated webinar software solutions extend this creative freedom to interactive elements; pop-up quizzes, Q&A sessions, and other features can be tweaked to remind your audience of your business name throughout the event.
By capitalizing on these features, your brand imagery is subtly pushed throughout the sales funnel and webinar experience. It's not just a psychological trick to keep your brand in attendees' minds, though. It's also a sign of professionalism, which is crucial in the increasingly competitive virtual events industry.

Top 12 Automated Webinar Platforms in 2023
Now let's go over some of the best webinar platforms you can use in 2023.
👉 Demio
Demio is a premium online events platform for hosting automated webinars in 2023. It's a user-friendly solution that includes everything you need for any type of webinar. To create exciting webinars that engage and convert attendees, Demio is the choice for you. With a focus on engagement and lead conversion, it allows you to leverage automation to recreate all of the successes of your most successful live events.
Demio also includes comprehensive analytics and a unique system for segmenting attendees according to demonstrated intent. It's an excellent platform for providing engaging and enlightening experiences. If your webinar needs are complex and require a tailored approach, look no further.
Top Features/Uses
Evergreen webinars and optimization
Powerful engagement features
Comprehensive analytics
Pricing Plans
You can purchase an annual or monthly subscription for either the Starter or Growth plan on the website. The Premium and Unlimited plans are only available on an annual plan. You can also sign up for a 14-day free trial. No credit card required.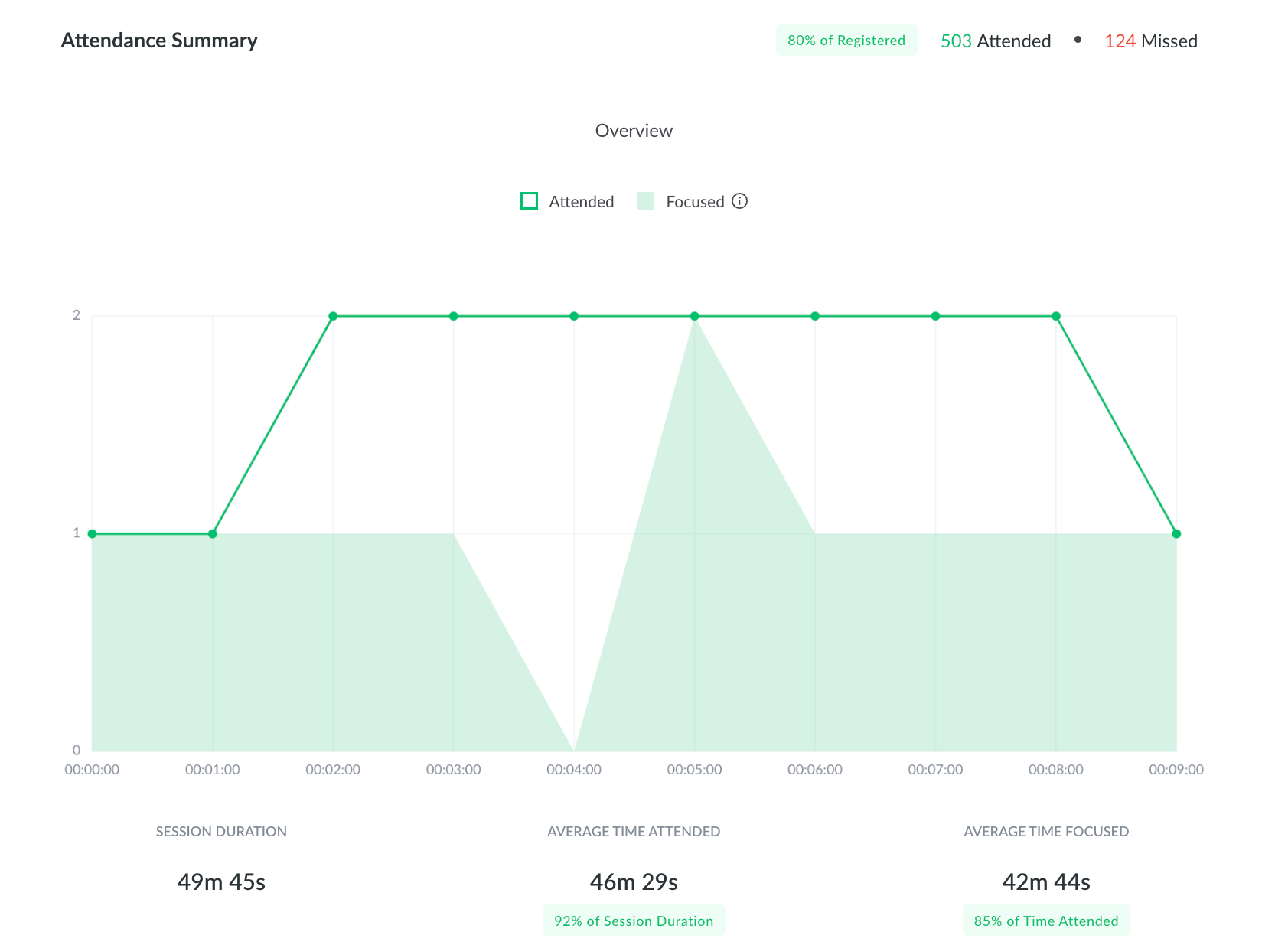 👉 eWebinar
eWebinar combines pre-recorded content with real-time interactions. It's a fast and user-friendly platform that makes navigation intuitive and simple for attendees. It's also highly customizable, offering custom greetings and branding. The interface is basic, but that's intentional so that creating recurring experiences is as simple as possible.
Top Features/Uses
High-volume pre-recorded webinars
Excellent hybrid events
Crisp interfaces
Pricing Plans
There are three monthly plans available for purchase. Select the plan that works best for you based on the number of active webinars and registrants per month. You can also sign up for a 14-day free trial.
👉 WebinarGeek
WebinarGeek focuses on the small, unseen technical details. Boasting 99.99% uptime and G2 reviews that describe it as simple yet versatile enough for most webinar needs, it's a reliable choice for businesses around the world. Many users praise its crisp and uninterrupted streaming quality.
Top Features/Uses
Excellent uptime
High-quality, GDPR-compliant security
Fast setup and CRM integrations
Pricing Plans
You can purchase an annual or monthly subscription for either the Basic or Premium plan on the website. A free trial is available for both of these plans as well. You need to speak with Sales in order to purchase their Enterprise plan.
👉 EverWebinar
EverWebinar offers all the typical automated webinar features, with a focus on high video quality across all devices. Its flexible scheduling system enables attendees to join any number of recurring events with ease.
Top Features/Uses
Great analytics integrations
Scheduling and functionality that's highly suitable for onboarding
Over 5,000 integrations
Pricing Plans
You can purchase an annual or biennial plan but they start with a 14-day trial for $1.
👉 BigMarker
BigMarker is dedicated to webinars as a method of mass marketing. It includes all the branding and registration customization options that other industry leaders do.
Top Features/Uses
Colossal audience capacity of up to 50,000 participants
24/7 open webinar rooms
Streaming on YouTube, Facebook, and LinkedIn
Pricing Plans
Plans are broken down into Webinar Plans, Event Packages and Media Hubs. You have to speak with sales in order to get pricing.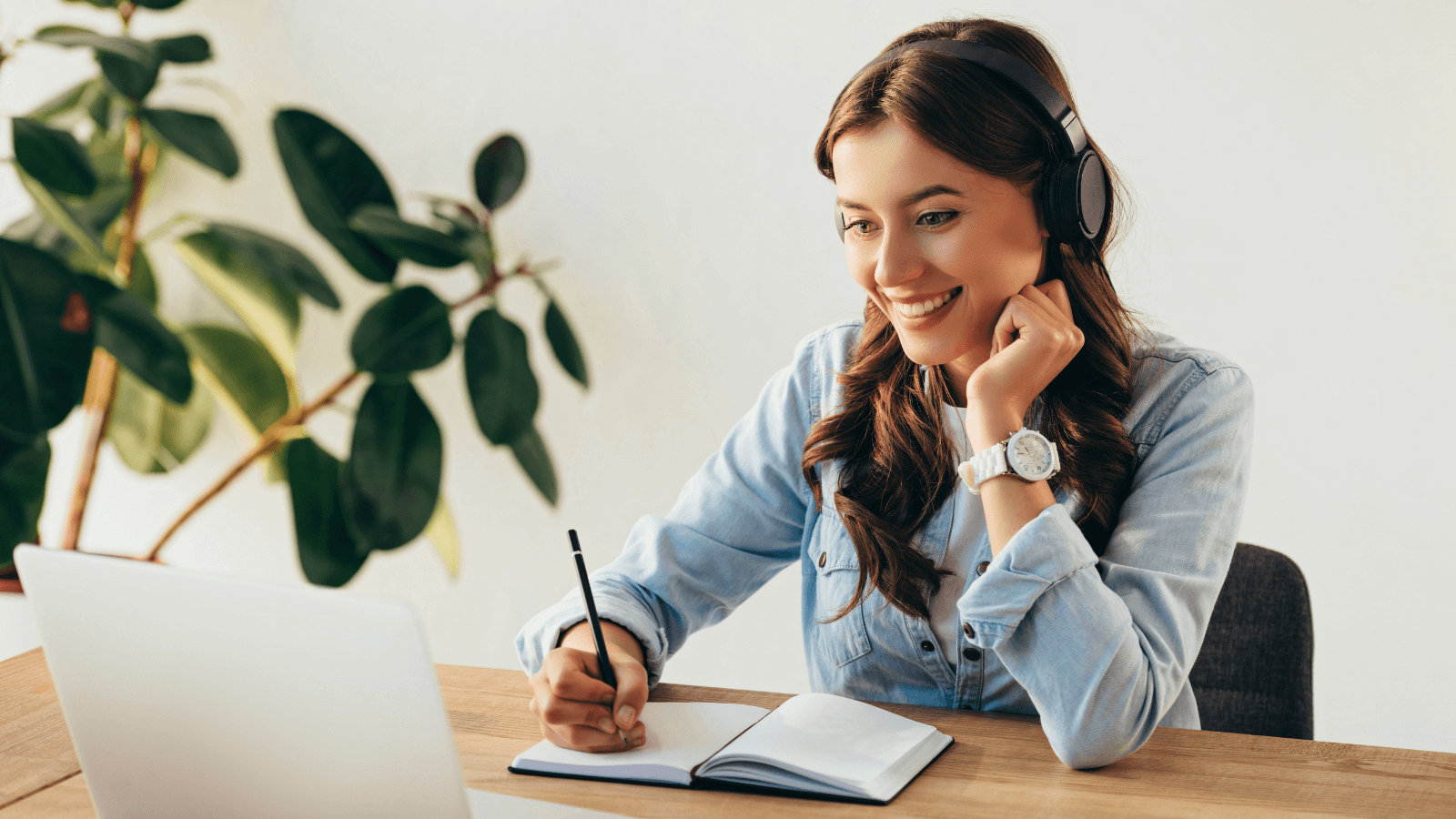 👉 WebinarNinja
WebinarNinja takes the opposite approach to BigMarker. It's a subtle automated webinar software that emphasizes ease of use and fast onboarding. It's meant for training and other professional and academic settings, making it less appropriate for mass marketing via online events.
Top Features/Uses
Built-in online marketing suite that covers all important ground
Excellent and seamless user participation features
Works in all languages
Pricing Plans
You can purchase an annual or monthly subscription for any of their three plans on the website. They have a slider available so you can select the attendee limit for your plan. You can also sign up for a 14-day free trial.
👉 GoToWebinar
GoToWebinar takes a different angle to ease the burden of organizing and hosting webinars. It also has a user-friendly interface for organizer and attendee alike, and its analytics are top-notch.
Top Features/Uses
Six organizers sharing at once
Automatic distribution of handouts
Virtual actions via clicks
Pricing Plans
You can purchase an annual or monthly subscription for either the Professional or Business plan on the website, but will need to speak with sales for an Enterprise package. They also offer a 14-day free trial.
👉 Livestorm
Livestorm is another premium automated webinar platform offering highly customizable webinar experiences. It boasts an interesting selection of integrations and is robust overall.
Top Features/Uses
In-depth analytics
Detailed and user-friendly customer profile interfaces
High levels of customization, even across email cadences
Pricing Plans
Plans are based on the number of active contacts per month. Select between 4 different options. Free and Pro are available on the website. Business and Enterprise require you to talk to sales.
👉 Zoom
Zoom Webinars is a newer addition to the famous online meetings software. The Zoom Webinars add-on is simpler than most alternatives, making it appropriate for internal training and similar purposes.
Top Features/Uses
Available alongside the other tools in the Zoom Pro suite
Hosts up to 50,000 participants
Simple interfaces make it a good option for beginners
Pricing Plans
Zoom's webinar features require a subscription to Zoom Pro that includes the 500-plus attendees or monthly billing. The price is based on a sliding scale of how many attendees you want to be able to support.
👉 WebinarJam
WebinarJam enables you to host automated webinars with up to 5,000 participants and six hosts. Its specific specialty lies in panel discussions with experts.
Top Features/Uses
High-quality 30FPS streaming on all devices
Private chat features for one-on-one communication during events
Intuitive scheduling interface
Pricing Plans
There are four different plans available for purchase, all on an annual basis. The plan you choose will depend on how many attendees, hosts, and duration of time you'll need. They also offer a trial for $1.
👉 EasyWebinar
EasyWebinar offers automated evergreen webinars for all webinar uses. The company intentionally crafted a diverse platform for versatility: It excels at onboarding, evergreen courses, and marketing funnels.
Top Features/Uses
"Block dates" and "next available" features for creating urgency
Advanced analytics and reporting that include offers distributed
SMS integration to remind registrants of the event via mobile.
Pricing Plans
You can purchase an annual or monthly subscription for any of their three plans on the website. You can also sign up for a free trial of their Standard and Pro plans.
👉 ClickMeeting
Lastly, ClickMeeting offers all the important automated webinar features we discussed, plus a few nice bonuses that add up to a unique value proposition.
Top Features/Uses
Segmented webinar packages for different types of events (e.g., product demos, online meetings, mass marketing webinars)
Good scalability of packages from 1,000 to 10,000 attendees
30-day free trial
Pricing Plans
You can purchase an annual for either the Live or Automated plans on the website. Pricing varies based on what features and how many attendees you need. You will need to speak with sales for their Enterprise plan. You can also sign up for a free trial.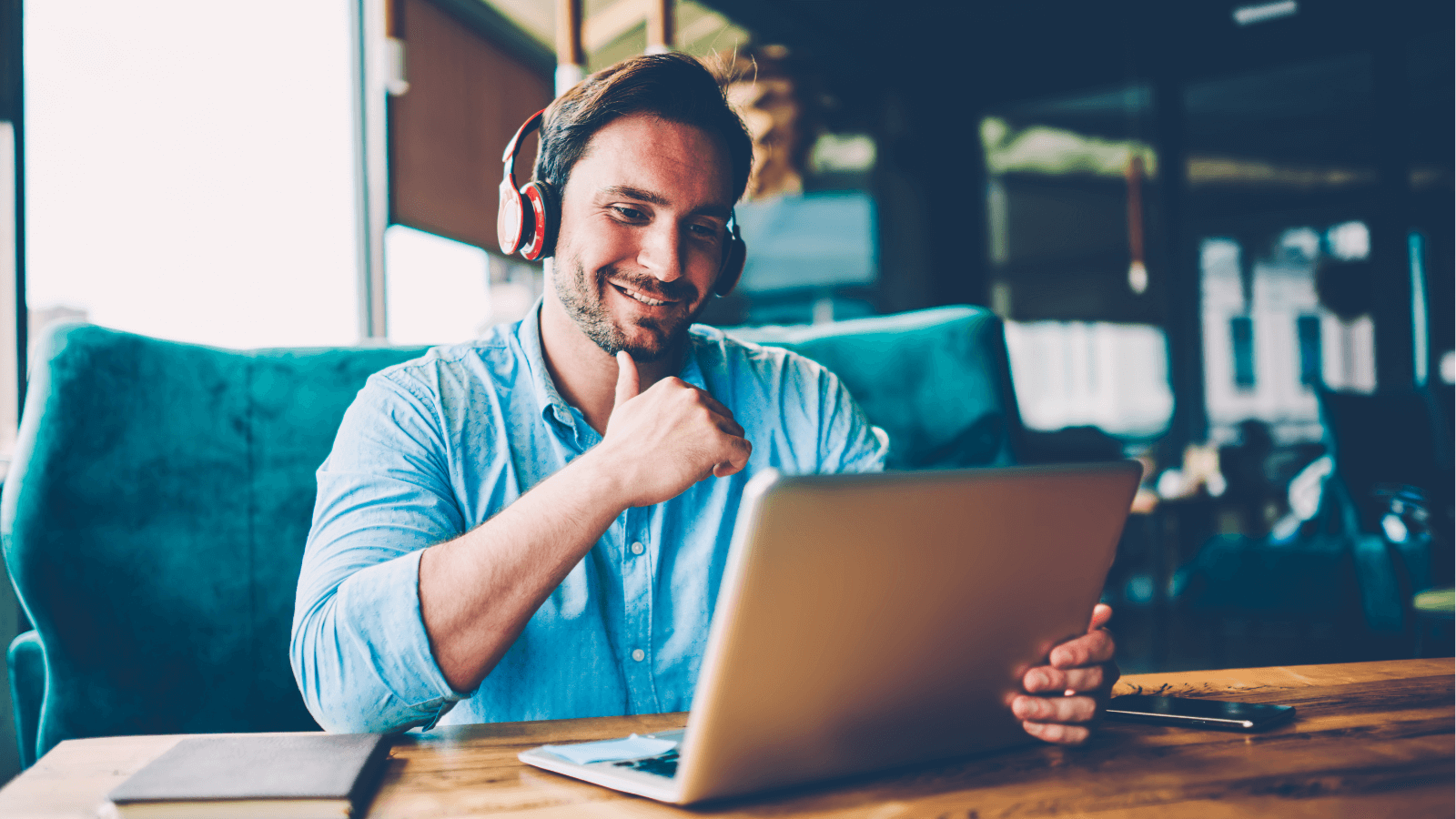 Do You Need Software for Automated Webinars?
Yes, you absolutely need software for automated webinars. Even for live webinars, forgoing software solutions puts you at a serious competitive disadvantage and wastes time and resources.
Automated webinar software is professionally developed by people who extensively study the ins and outs of webinar marketing. They build robust, streamlined solutions for every process in the designing, launching, and optimizing of automated webinars.
Among many other potential problems, forgoing software makes your webinars stand-alone experiences. You need a solution to have a unified digital space that connects your webinars with:
Analyses and reports
Email marketing
All other digital marketing channels
Customer/Attendee data
And much more
Sacrificing this potential yields ground to your competition. Even without competitors, there's no way to make your webinars even reasonably efficient by modern standards without software.
The Benefits of Using Automated Webinar Software
Automated webinar software offers several key benefits that set it apart from live webinars and other more traditional marketing formats:
Greater efficiency with time and resources
Larger reach
More scalable than live events and most other marketing tools
Excellent lead nurturing capabilities
Production of more personal, high-quality customer research
More
Read our full article on automated webinar benefits here.
Choose the Best Automated Webinar Software for Optimal Processes and Results
Automated webinar software offers greater efficiency for your business and more personal experiences for your event attendees. It allows you to place certain processes on auto-pilot and, with some hands-on work, you can create a mostly automated funnel that bears lucrative fruit with minimal effort on your part.
Get started by finding the best automated webinar software for your brand — and the choice is easier than you think.
Demio offers a full suite of automated webinar features and more. With a focus on engagement that leads to conversions, it's an easy-to-use software that drives success for every webinar.
If you're curious about what Demio has to offer, it's free to try or book a demo with an expect!

FAQs About Automated Webinar Software
How does automated webinar software work?
Automated webinar software enables you to distribute pre-recorded content and schedule it for specific dates. Presenters and organizers don't need to be present so you can run as many webinars as you want on your time.
Can I customize the webinar experience for participants?
Yes, absolutely! Customizing webinar experiences is at the core of automated webinar software. Read the guides that your chosen platform offers to see how you can tailor your events for participants.
How can I measure the success of my automated webinars?
Automated webinar platforms include built-in analytics and reporting features. The tools you need to measure the success of your automated webinars are already included; you simply set them up to run, and they do the rest.